Motorola Moto X4 hands-on review: First impressions
First impressions
GSMArena Team, 31 August 2017.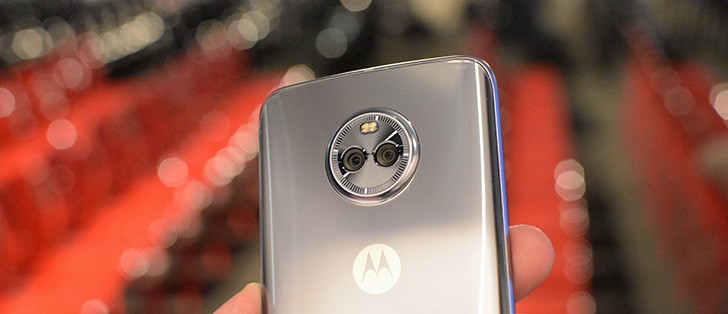 The Moto X4 is one of those phones that draws you in from a distance. Its Gorilla Glass curvy back side is just so incredibly shiny. Well, if you have the patience to constantly wipe it clean that is. We definitely dig the look and you better make sure you do to, before picking one up, since it is sadly not part of the Moto Maker bunch.
The glass finish and metal frame combo also feels pretty comfy to hold. Plus with a 5.2-inch display, the Moto X4 is pretty easy to handle. However, that is not to say that there aren't any questionable, or at least distinct design choices to note.
Take the front-mounted off-center main microphone, next to the home button - a perplexing choice on Lenovo's part. The rim around the rather bulky and noticeably protruding new dual camera setup has a a couple of odd patterns to it. We kind of see the "camera equipment" inspiration, but it might be a bit too much for some.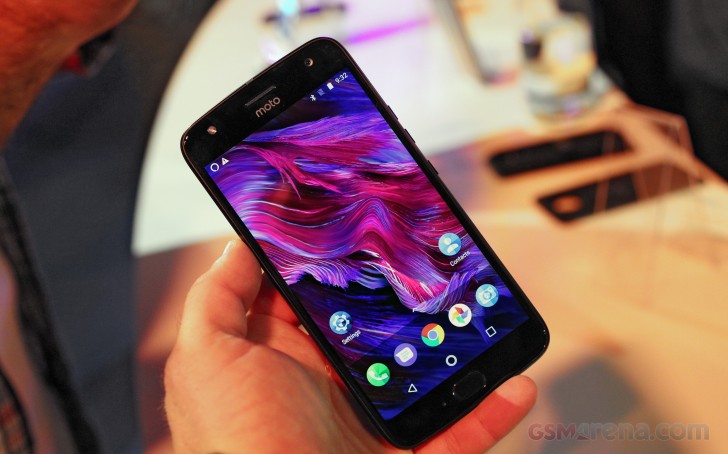 Overall, it's not exactly a boardroom-friendly device, so all in good taste, we guess. Besides the misplaced microphone, there is not much else to complain about on the front of the device. In fact, the 5.2-inch, 1080p display looks really sharp at 424ppi. AMOLED would have been a nice touch, but an IPS LCD still fits the mid-ranger bill perfectly.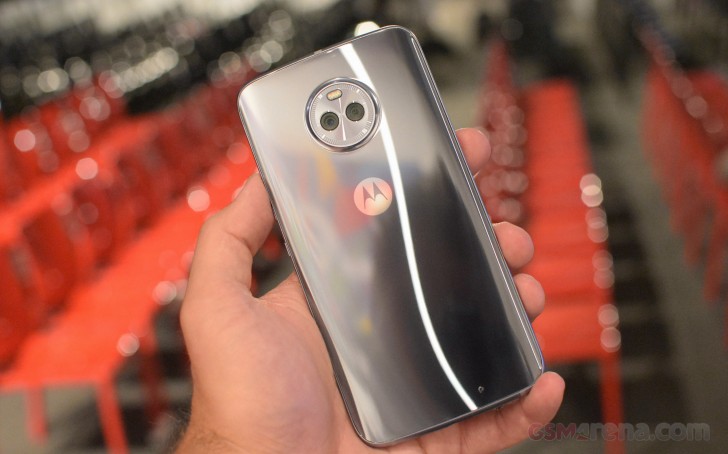 For what it's worth, the Moto X4 delivers plenty for its EUR 399 price tag in our book. That shiny new camera setup we mentioned consists of a 12MP f/2.0 snapper, working in tandem with an 8MP f/2.2 wide-angle one. Besides being able to adjust the field of view, the Moto X4 uses its camera pair for bokeh purposes, which Moto reffers to as "Depth Mode". Having a wide-angle camera help out with background blur is not a common sight.
Here are a few quick samples for you to check out.
It comes with convenient live preview, but once you snap the shot you are stuck with it, no post adjustments are available. The early software on the show floor unit seemed to to a pretty good job of focusing on subjects and detecting lines, but did have some issues with background clarity. Hopefully those get resolved come launch time.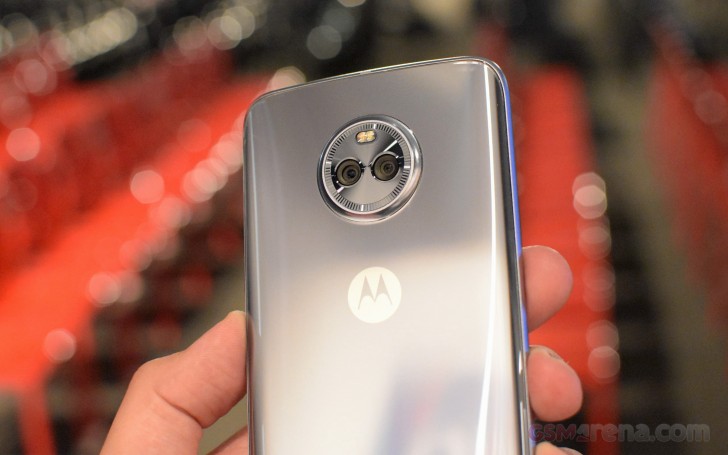 Landmark detection is another cool little camera goody to play around with. The same goes for selfie panoramas, which really offer a wider view by panning the phone around just slightly.
Besides the camera, EUR 399 also buy you a Snapdragon 630 chipset, 3GB of RAM and 32 GB of storage (4GB, plus 64GB option available as well), 3,000 mAh battery, an IP68 rating and a rather interesting Bluetooth 5.0 implementation.
The Moto X4 can actually manage a four-way simultaneous Bluetooth connection for streaming audio. Individual channel volume controls and adjustments make this party trick even more impressive. But in all fairness, the practical aspects seem to fall rather short. Also, the whole thing doesn't really play nice with 2.4GHz Wi-Fi connections, so you have to turn the WLAN radio off or switch over to 5GHz beforehand. Regardless, it's there for you to play around with.
Another interesting software goodie is the native integration and support for Amazon's Alexa voice assistant. The clever cloud platform has really been gaining traction in the mobile realm lately thanks to its convenience and extensive compatibility list. On the Moto X4 you can call on Alexa without even waking the phone up. Thankfully, it is smart enough to recognize your voice and it doesn't really have access to the phone settings, so nobody can remotely mess up your device through voice control alone.
So these are all of our first impressions of the Moto's latest phone. We sure hope to see more of it in the near future.
AnonD-625430
24 Nov 2017
gNR
I can't help but notice similarity in Moto X4 and Galaxy S7 front design. Looks pretty similar to my S7 from the front. The initial impressions look good. The design is beautiful, as is the case with glass builds. Although I prefer AMOLED displays f...
.K.s.Venkatesh
28 Oct 2017
uwq
I am already been a long moto brand user but everyone like moto for its produced quality and I am proudly using its first brand whoever I ask for purchase they say go for moto but after with lenovas linked production of moto there are lot of complain...
One of the greatest advantages of the Moto devices is their battery life. Galaxy S7 lasted me 8 hours, at best - returned it after 7 days. Moto G5 Plus - battery lasted 1-2 days. Moto Z Play (my current device) - battery lasts 2-3 days! Heck, ev...