Motorola Moto G10 review
GSMArena Team, 19 March 2021.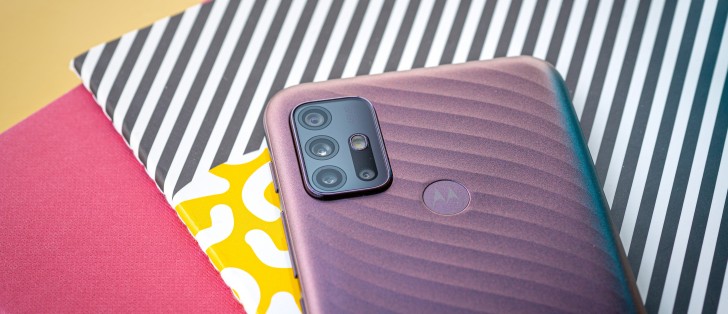 An easy going Android 11 experience
If you are looking at Motorola phones to buy, you are probably here because of the clean Android experience. And this time around, the Motorolas entry-level devices launch with Android 11. However, the software onboard isn't entirely stock as the OEM has introduced a few features that enhance the overall user experience. Quite the opposite, actually. Most of them are pretty nifty, and we can definitely see them being useful in your day-to-day usage.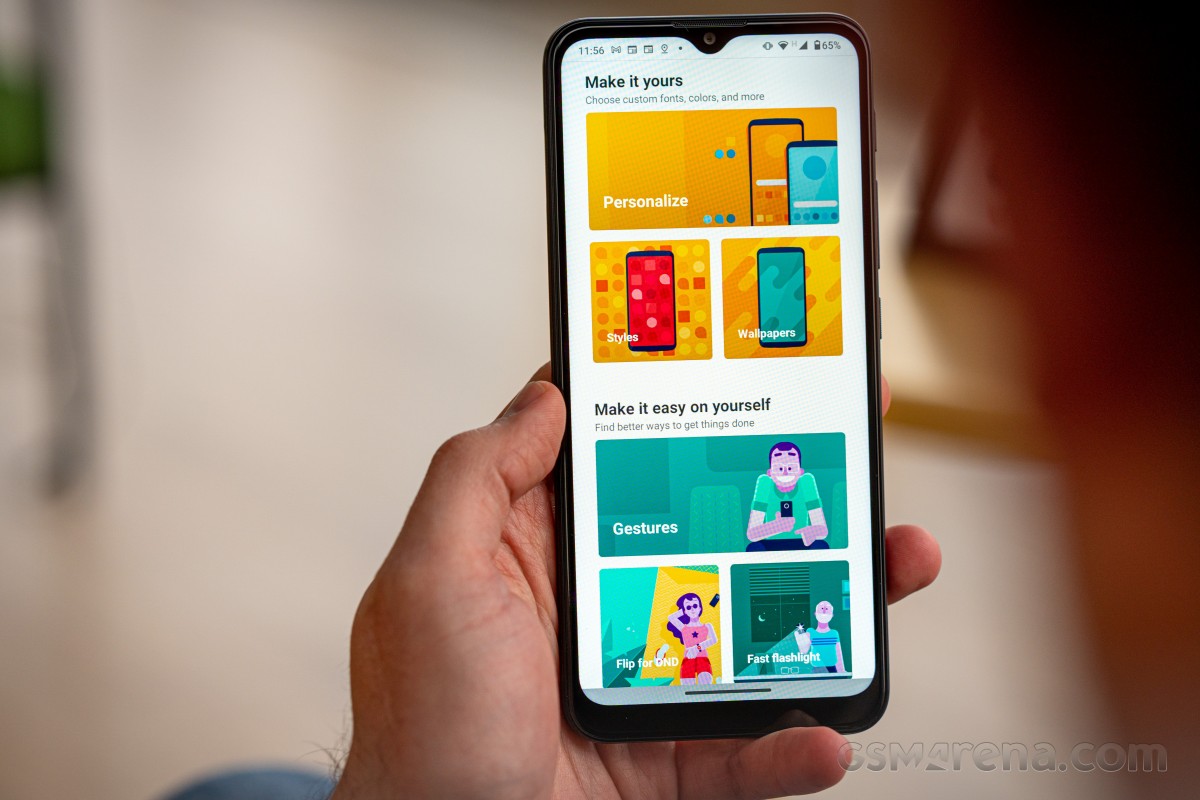 Motorola has compiled pretty much all of the Moto-specific features in a single app that walks you through what's available. The first category is Personalization allowing you to choose the icon shapes, the quick toggles appearance, the accent colors and the font. There are also a wide selection of wallpapers, some of which are interactive too.
Then comes the Gestures section. The iconic karate chop motion that turns on and off the flashlight is at hand, along with the twisting motion that launches the camera app. Both work even when the device is locked. The Lift to unlock gesture works well with the face unlock as it turns on the device as soon as you pick it up. A new addition is the Swipe to split function, acting as a quick way to split your screen in half and multitask.
The display-related features are Peek Display and Attentive Display. The former works as a second-best alternative to the Always-on display but with a couple of added functionalities. The screen lights up when it detects motion that's close to the phone (most likely uses the proximity sensor) or when you pick it up. Once you've received some kind of notification, you can tap on it and see the message itself and even interact with it straight from the lock screen. As for the Attentive Display, it's pretty self-explanatory - it disables the screen timeout as long as there's a face looking at the screen. Pretty useful when reading long articles.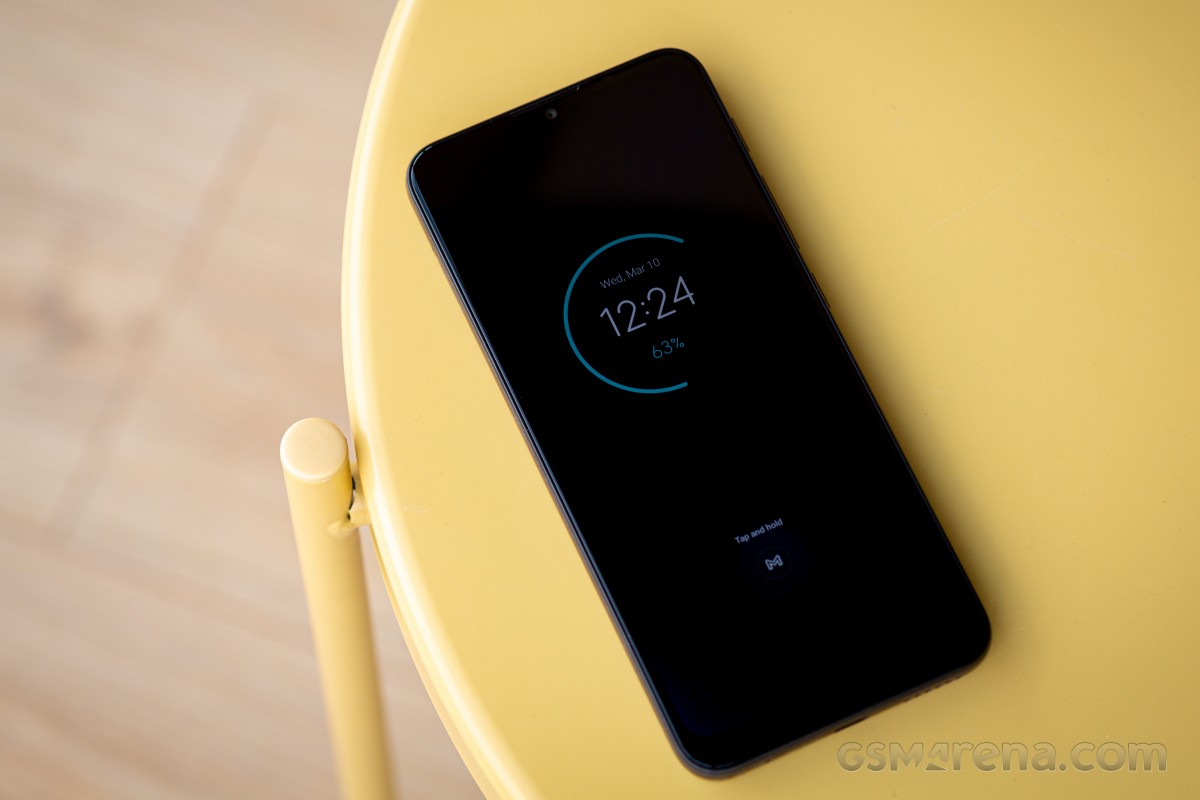 Since Android 11 brings some new features of its own, Motorola has introduced them in the said Moto app. The one-time permissions allow you to grant access to certain apps to your storage, location, contacts, etc., only temporarily. You will be asked again when the app needs the said permission once more when you use it. Notification grouping is an effort to keep your notification shade tidy and focus on your conversations. Notification cards from ongoing conversations from your messaging apps will appear on top as high-priority.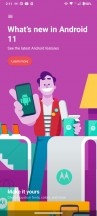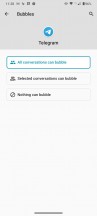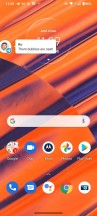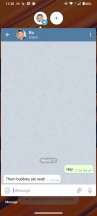 Android 11 and bubbles feature
Bubbles is one of the long-awaited features for messaging apps that only Facebook's Messenger has had for years now. The apps that support the feature will prompt you with a notification in the form of a floating, interactive bubble. Tapping on it will open up the chat for a quick reply, just like Messenger.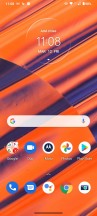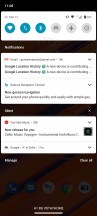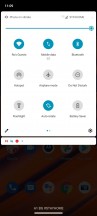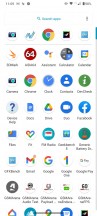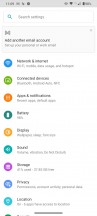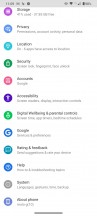 Home screen, grouped notifications and general settings menu
Nearby share with other Android devices running Android 11 is also possible, so transferring files has never been easier. And lastly, we have the updated power menu that now displays shortcuts to connected devices such as home automation or Chromecast through the Google Home app.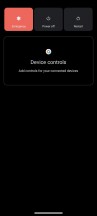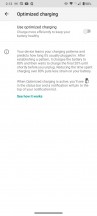 New power menu and optimized charging
The optimized charging feature is a new find that's not necessarily inherited from the Android 11 OS, but it does what all similar charging options from competing brands do. It learns your usage and charging patterns, so it doesn't "overcharge", although this term isn't exactly correct. It charges the handset to 80% and then delays the last 20% until it's closer to the time you are expected to unplug your phone, so the battery is not forced to sit idling at 100% for a prolonged time. You need to enable this charging enhancement as it's disabled by default.
Now, as far as general operation goes, we found the OS to be a bit slow at times. After tapping on certain system menus, there are noticeable delays, and we've noticed this with the fingerprint reader too. It proved to be pretty snappy and accurate, but it takes some time before the screen lights up. You get the vibration feedback when the fingerprint's scan is successful, and then you wait for about a second before the actual unlocking occurs. However, we might be a bit too picky given the price point of the device and the chipset it employs.
Performance
The Moto G10 comes with a low-end Snapdragon 460 chipset, which was introduced just a little over a year ago and is based on the 11nm manufacturing process. However, this is the first time we get to test the SoC. On paper, it should provide good enough performance for general daily tasks.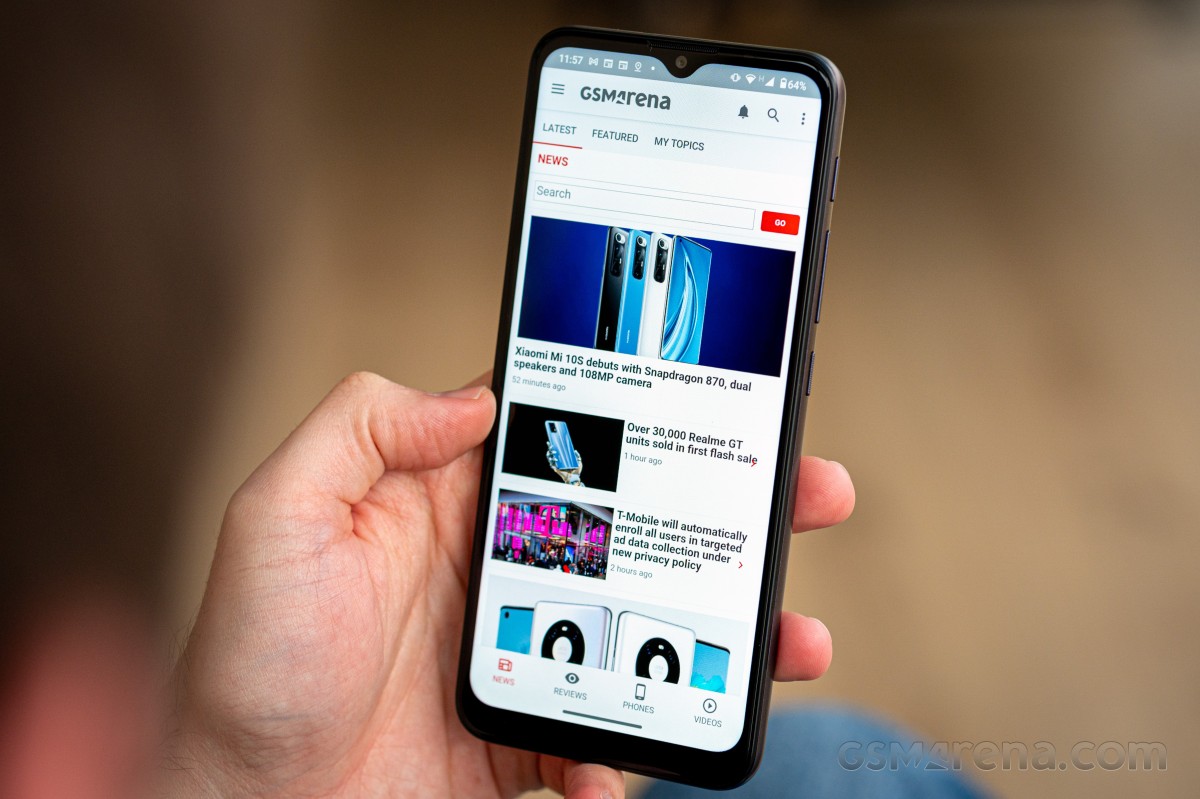 The chip's architecture itself employs an octa-core CPU, consisting of two clusters. One cluster has 4x 1.8GHz Kryo 240 cores, while the other one has four Kryo 240 cores but clocked at 1.6GHz for energy efficiency during less demanding tasks.
Interestingly, the chipset runs the same GPU as the considerably more powerful Snapdragon 662 chipset - the Adreno 610. So we can expect that in graphically-intensive tasks, the device would perform just as well as the Moto G30, which has the Snapdragon 662 on board.
And before we get on with the tests, we have to mention that the handset is configured with 4GB of RAM and 64GB of expandable internal storage as base, while the upgraded variant has 128GB of storage. It's pretty much standard for the price range.
GeekBench 5 (multi-core)
Higher is better
Xiaomi Redmi 9T
1400
Realme 7i
1318
Motorola Moto G30
1265
Motorola Moto G10
1139
Samsung Galaxy A21s
1100
Samsung Galaxy A12
1034
Samsung Galaxy A02s
495
GeekBench 5 (single-core)
Higher is better
Realme 7i
312
Xiaomi Redmi 9T
307
Motorola Moto G30
306
Motorola Moto G10
247
Samsung Galaxy A21s
184
Samsung Galaxy A12
169
Samsung Galaxy A02s
131
AnTuTu 8
Higher is better
Xiaomi Redmi 9T
177917
Realme 7i
172933
Motorola Moto G30
170968
Motorola Moto G10
140230
Samsung Galaxy A12
107189
Samsung Galaxy A21s
107157
Samsung Galaxy A02s
90811
GFX Manhattan ES 3.1 (offscreen 1080p)
Higher is better
Motorola Moto G30
14
Xiaomi Redmi 9T
13
Realme 7i
13
Motorola Moto G10
9.4
Samsung Galaxy A21s
9.4
Samsung Galaxy A12
7.7
Samsung Galaxy A02s
6.1
GFX Manhattan ES 3.1 (onscreen)
Higher is better
Motorola Moto G30
26
Realme 7i
25
Motorola Moto G10
19
Samsung Galaxy A21s
19
Samsung Galaxy A12
13
Samsung Galaxy A02s
12
Xiaomi Redmi 9T
10
GFX Aztek ES 3.1 High (onscreen)
Higher is better
Motorola Moto G30
9.1
Samsung Galaxy A21s
7.1
Motorola Moto G10
6.5
Samsung Galaxy A12
4.6
Samsung Galaxy A02s
3.5
Xiaomi Redmi 9T
2.7
No specs or price worth Xiaomi MIUI, after experience with Redmi9 - mandatory permissions, inc location, monitoring, tracking, harvesting your personal information, recording calls(turn off data, before making phone calls!) Other 100%Chinese company ...
Don't buy a Motorola because they will put you on a spam call list where you can't block the number by the normal android process. I am sure they make money doing this.
Anonymous
07 Sep 2021
n$4
Yet if you read carefully on the comment section you find the Xiaomi with that awful MIUI. The lackluster camera of the OnePlus The realme is better still you have to get used to color us That's the deal the moto G10 is easy experience...