Moto G7 family hands-on review
GSMArena team, 07 February 2019.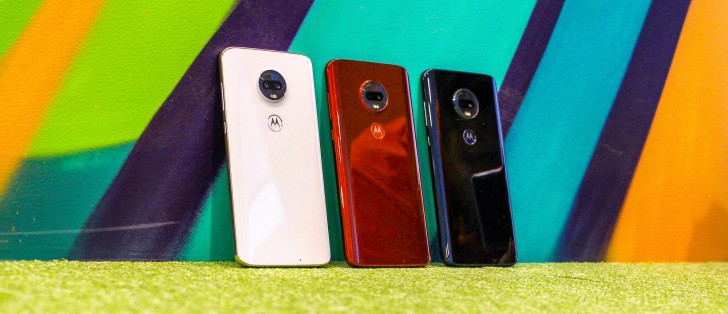 Introduction
Moto G7 all the things. Motorola just announced the Moto G7 lineup in Brazil and it consists of no less than four smartphones. We were there to spend some time with them and we'll be sharing some initial impressions on the following pages.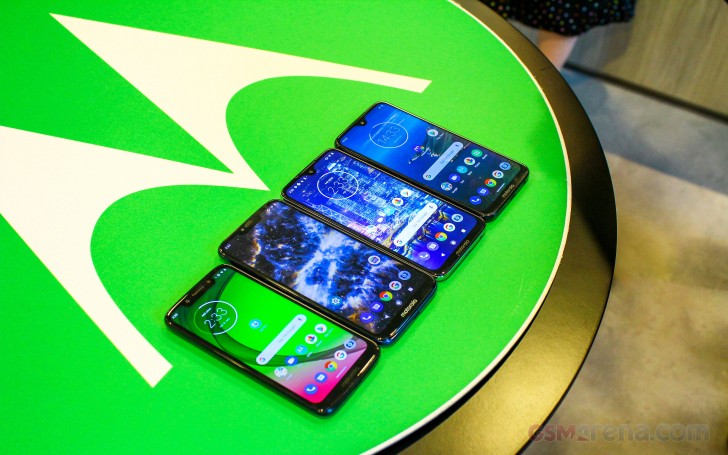 But first, let's try and make some sense out of those model names. Instead of the vanilla Moto G7, we'll start unconventionally with the Moto G7 Plus. It's the best-specced of the bunch, rocking the Snapdragon 636 chipset and a 16MP f/1.7 camera. It shares a 6.2-inch FullHD+ display with the Moto G7 proper, complete with a waterdrop notch. The Plus does have a 12MP selfie snapper in there, while the regular G7 shares an 8MP module with the lesser models.
Other downgrades that come with the regular Moto G7, compared to the Plus, are the chipset and primary camera. The vanilla G7 (as well as all the G7s that aren't Plus, for that matter) has the less powerful Snapdragon 632 SoC under the hood. On top of that, it swaps out the 16MP camera for a 12MP f/1.8 unit. Both the G7 and the G7 Plus have an extra 5MP module on the back for depth detection unlike the other two phones - the segmentation is pretty clear.
On to the Moto G7 Power and Moto G7 Play. The two have lower-res displays - 720p+, and the Power's diagonal matches the one on the big boys at 6.2 inches, while the Play makes do with 5.7 inches. The Power bit in the Moto G7 Power's name indicates a massive battery - 5,000mAh, while all the other phones rely on 3,000mAh cells. The Moto G7 Play doesn't really have a standout feature - it's the most basic of the bunch, with Motorola even opting for just 2GB of RAM.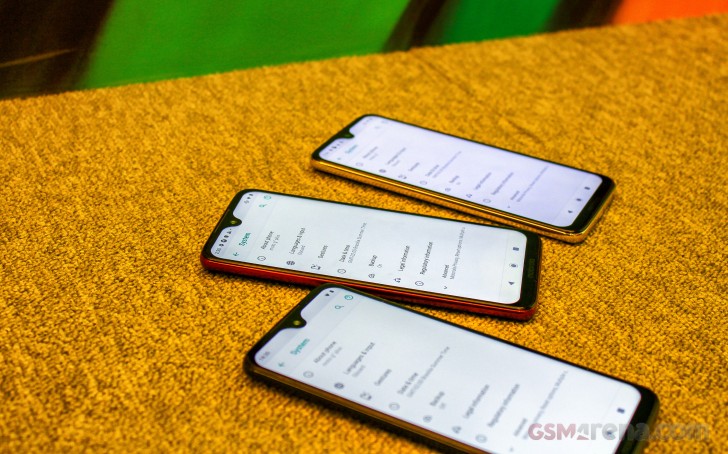 We can see how all that could be confusing, so here's a handy table with the key specs.
Phone
Moto G7 Plus
Moto G7
Moto G7 Power
Moto G7 Play
Display
6.2" (1080 x 2270px)
6.2" (1080 x 2270px)
6.2"(720 x 1512px)
5.7" (720 x 1512px)
Chipset
Snapdragon 636
Snapdragon 632
Snapdragon 632
Snapdragon 632
RAM
4GB
4GB
3GB
2GB
Storage
64GB, microSD
64GB, microSD
32GB, microSD
32GB, microSD
Rear cameras
16MP, 1.22µm, f/1.7 + 5MP
12MP, 1.25µm, f/1.8 + 5MP
12MP, 1.25µm, f/2.0
13MP, 1.12µm, f/2.0
Front cameras
12MP, 1.25µm
8MP, 1.12µm
8MP, 1.12µm, f/2.2
8MP, 1.12µm, f/2.2
Battery
3,000 mAh,
27W charging
3,000 mAh,
15W charging
5,000 mAh,
15W charging
3,000 mAh,
5W charging
OS
Android 9.0 Pie
Android 9.0 Pie
Android 9.0 Pie
Android 9.0 Pie
Dimensions
157.0x75.3x8.3mm
157.0x75.3x8.0mm
159.4x76.0x9.3mm
147.3x71.5x8.0mm
Weight
176g
172g
193g
149g
Price
€300
€250
€210
€150
Oh, yes, all four phones run Android 9.0 Pie (which we still don't take for granted) and there are the usual minimal Moto enhancements too. The entire lineup has USB-C ports too, so no cheaping out on the basics.
With the main specs more or less sorted out, let's proceed to the experience zone.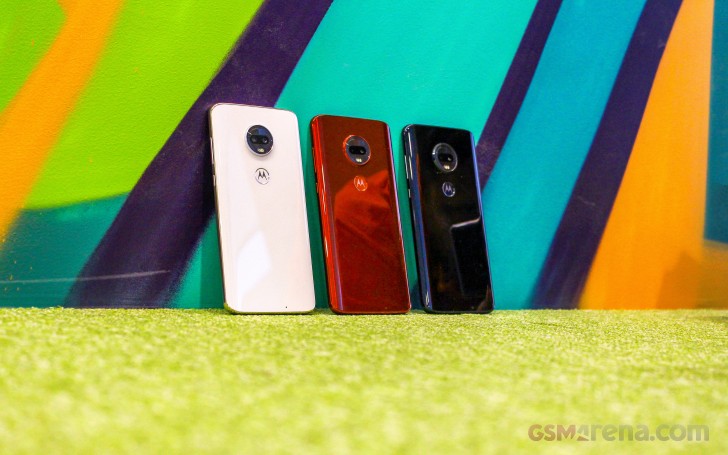 softwaretester
18 Feb 2019
PB%
Apple's quality is on top? I just wonder why some basic and major functionalities have issues apprearing in their devices. Im pretty sure that they are testing their devices but i think not that well. I think their dev team is not doing unit and i...
"Apple's quality is still on top" Hahaha! What a comedian xD Apple's got a lot of money, and they obviosly save a lot on testing as they clearly don't do much of it. Lucky for your wife she got the 5S. Where the 5 was the public beta d...