Moto G9 Power review
GSMArena Team, 29 January 2021.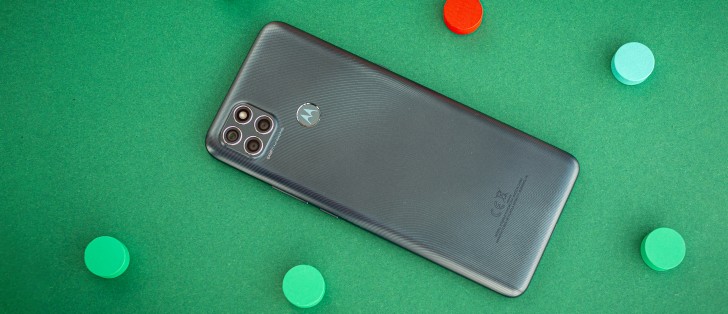 Android 10 with Moto spices
The Moto G9 Power boots a near-stock version of Android 10 spiced up with a bunch of Moto apps and tricks. The phone unlocks via the rear-mounted fingerprint scanner - it is plenty fast and mostly accurate (the thick case may get in the way sometimes).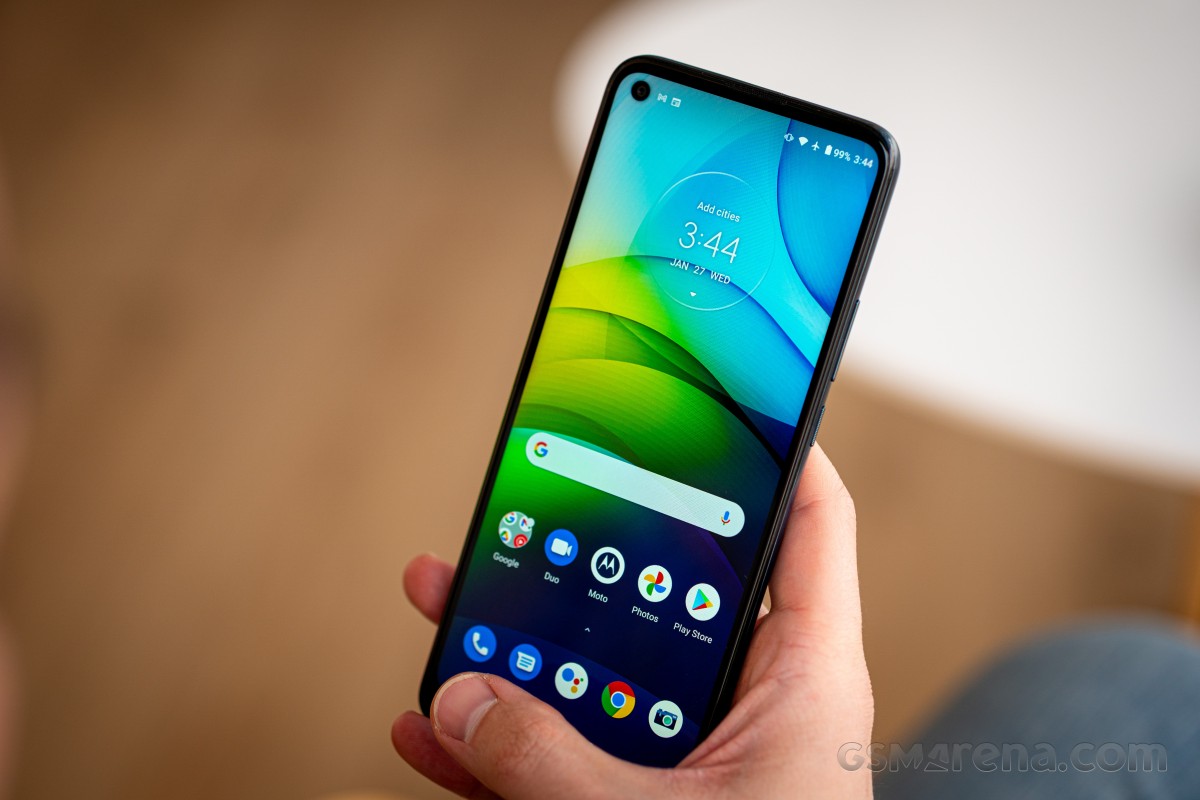 The Moto G9 Power relies on gesture navigation via a single elongated button in the center. Swiping upwards takes you to the home screen, a swipe up with a pause brings out the recent apps menu, swiping on the pill (left or right) switches between the last used apps.
If you want Back, then just swipe anywhere from the edge of the screen. By the way, if you swipe from the bottom corners, you'll summon Google's Assistant.
If, on the other hand, you want to have the classic three-button navigation, you switch to it from Settings.
The Moto app offers a variety of smart Moto gestures for interacting with the phone - including a karate chop for toggling the flashlight on or off, twist motion to launch the camera app, three-finger screenshot gesture, accelerometer-based ringtone silencing.
There are also various personalization options, including Styles, where you can change various system icons and layouts, choose between different shapes, fonts, and colors.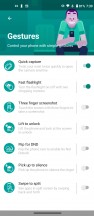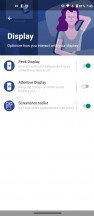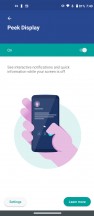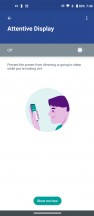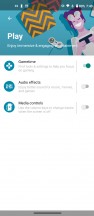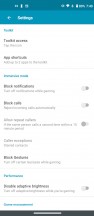 Moto Gestures • Moto Display • Peek Display • Attentive display • Gametime
Moto Display consists of just two options, and the more important one is Peek Display - the not-always-on display. It will display notifications and let you interact with them right there on the lock screen, plus it will wake up when you pick up your phone. Another feature, Attentive display, will keep the screen on as long as you are looking at it.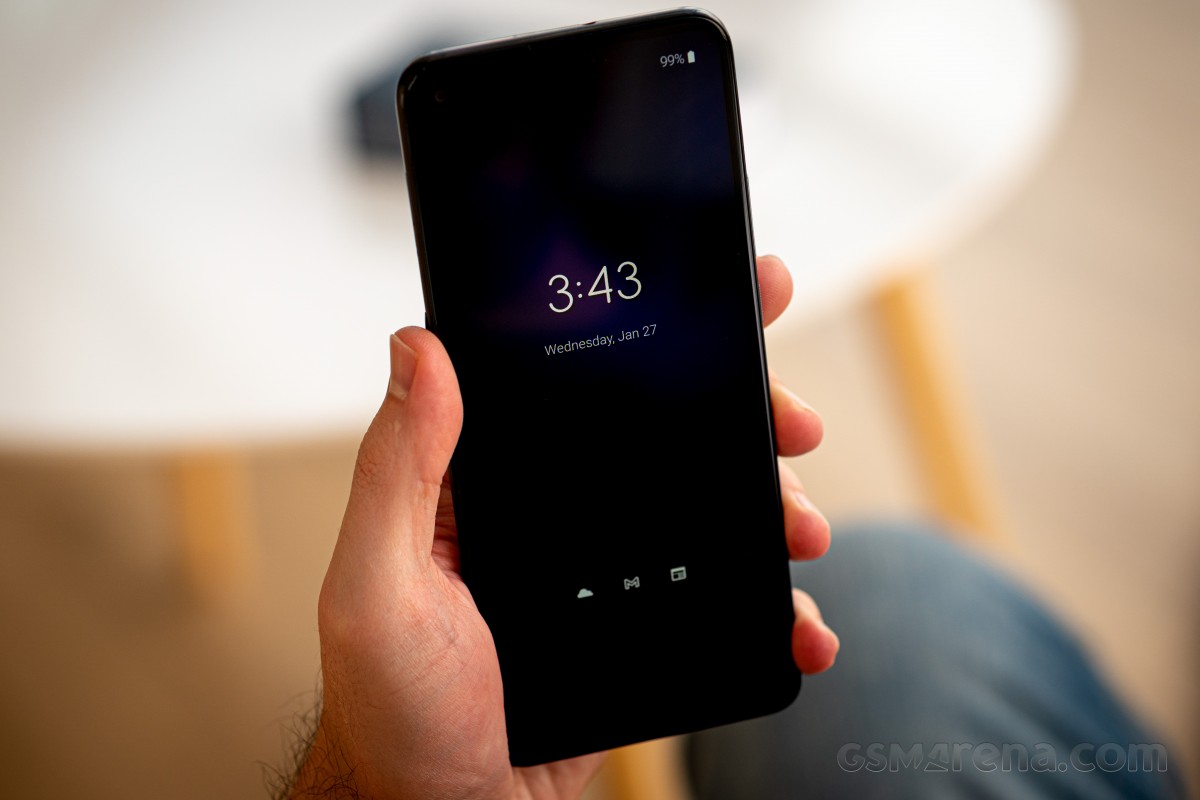 All of these aside, the rest is pretty much Android 10 as Google intended it to be. Google's apps handle the multimedia, too - you get Photos and YT Music. The G9 Power supports FM radio, and Moto has pre-installed a proper app for that.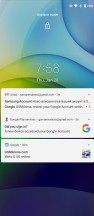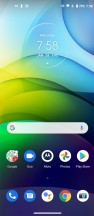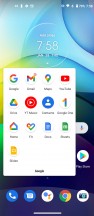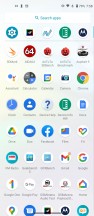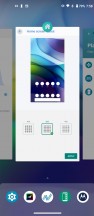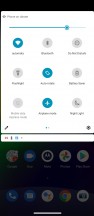 Lockscreen • Homescreen • Folder view • App drawer • Task switcher • Quick toggles
Everything else that comes pre-installed on the Moto G9 Power are all Google apps.
Performance and benchmarks
The Moto G9 Power is powered by the Snapdragon 662 - a midrange Qualcomm chip, made on an 11nm manufacturing process. It is quite similar to the Snapdragon 665 inside the previous Moto G8 Power, but with a refreshed connectivity options and DSP.
So, the SD662 packs an octa-core CPU in a 4x2.0GHz Kryo 260 Gold (A73 derivative) & 4x1.8GHz Kryo 260 Silver (A53 derivative) arrangement and an Adreno 610 GPU. The Moto G9 Power is sold in a single RAM and storage configuration - 4GB RAM and 128GB.
There is one key difference between the Moto G9 Power and Moto G8 Power - the new model has an HD display, while the old one had a Full HD panel. This means the G9 Power screen isn't that sharp, but it will run games much smoother than the G8 Power due to the lower pixel count.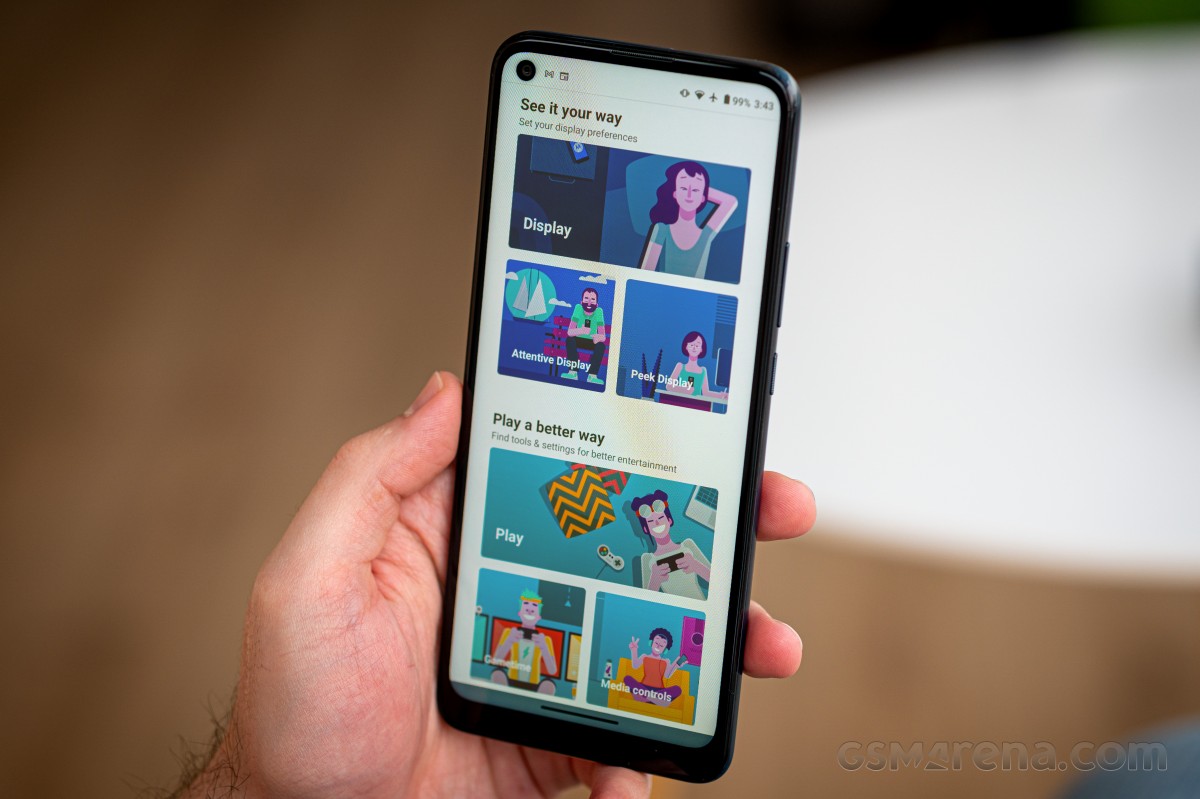 Let's see what the benchmark scores tell us, shall we?
The processor performance isn't terrible, but obviously, there are faster phones in the same price bracket.
GeekBench 5 (multi-core)
Higher is better
Huawei P40 Lite
1862
Redmi Note 9S
1785
Poco X3 NFC
1777
Xiaomi Redmi Note 9T
1775
Realme 7
1681
Motorola Moto G9 Play
1402
Poco M3
1398
Motorola Moto G8 Power
1394
Motorola Moto G8 Plus
1385
Motorola Moto G9 Power
1374
Realme 6i
1349
Xiaomi Redmi 9 (Prime)
1325
Realme 7i
1318
GeekBench 5 (single-core)
Higher is better
Xiaomi Redmi Note 9T
595
Huawei P40 Lite
591
Redmi Note 9S
570
Poco X3 NFC
568
Realme 7
536
Realme 6i
388
Xiaomi Redmi 9 (Prime)
362
Motorola Moto G9 Power
315
Motorola Moto G9 Play
314
Realme 7i
312
Motorola Moto G8 Power
311
Motorola Moto G8 Plus
310
Poco M3
308
The Adreno 610 raw performance isn't up to par. The offscreen tests are done in 1080p resolution, and it's obvious this GPU is rather weak.
GFX Manhattan ES 3.1 (offscreen 1080p)
Higher is better
Realme 7
34
Huawei P40 Lite
34
Poco X3 NFC
33
Redmi Note 9S
30
Realme 6i
16
Motorola Moto G9 Play
13
Motorola Moto G9 Power
13
Motorola Moto G8 Plus
13
Motorola Moto G8 Power
13
Poco M3
13
Realme 7i
13
GFX Car Chase ES 3.1 (offscreen 1080p)
Higher is better
Huawei P40 Lite
21
Realme 7
20
Poco X3 NFC
19
Redmi Note 9S
18
Realme 6i
9.4
Motorola Moto G9 Power
7.2
Poco M3
7.2
Motorola Moto G8 Plus
7.1
Motorola Moto G8 Power
7.1
Motorola Moto G9 Play
7
Realme 7i
7
The Moto G9 Power doesn't have a 1080p screen, though, so it does much better when running HD graphics on its HD screen. In fact, it offers nearly as much power as the popular Poco X3 NFC phone and its Adreno 618 GPU under a 1080p screen. This means the Moto G9 Power will do well in gaming, provided you don't expect flagship-grade smoothness.
GFX Manhattan ES 3.1 (onscreen)
Higher is better
Realme 6i
31
Huawei P40 Lite
30
Realme 7
28
Poco X3 NFC
27
Motorola Moto G9 Play
26
Motorola Moto G9 Power
26
Redmi Note 9S
26
Realme 7i
25
Motorola Moto G8 Plus
12
Motorola Moto G8 Power
12
Poco M3
11
GFX Car Chase ES 3.1 (onscreen)
Higher is better
Huawei P40 Lite
18
Realme 7
17
Realme 6i
17
Poco X3 NFC
16
Redmi Note 9S
15
Motorola Moto G9 Play
13
Motorola Moto G9 Power
13
Realme 7i
13
Motorola Moto G8 Power
6.6
Motorola Moto G8 Plus
6.5
Poco M3
5.9
The lower screen resolution is probably why the Moto G9 Power scores better than the Moto G8 Power with a similar chipset. Anyway, the G9 Power got an average AnTuTu score - it surely isn't among the leaders, but it's not around the bottom of the chart either.
AnTuTu 8
Higher is better
Huawei P40 Lite
325777
Realme 7
292828
Xiaomi Redmi Note 9T
288732
Poco X3 NFC
283750
Redmi Note 9S
254000
Realme 6i
202275
Xiaomi Redmi 9 (Prime)
201829
Motorola Moto G9 Power
182875
Poco M3
177904
Motorola Moto G8 Power
173607
Realme 7i
172933
Motorola Moto G9 Play
170064
Motorola Moto G8 Plus
168699
So, the Moto G9 Power has a feeble chip, but it behaves quite well under the 720p screen. The phone isn't that fast, and you can sometimes feel the interface tripping over its feet - it's not particularly laggy, but it just doesn't feel fast and responsive. But we've seen phones like the Poco M3 (with its Full HD screen) behave much worse when it comes to UI responsiveness, let alone gaming.
If you tune your expectations accordingly - it's a €180 phone after all - we think you'd find the Moto G9 Power performance acceptable, if not good enough. And it earns some extra points for being able to run games rather well.
Finally, the Moto G9 Power has excellent cooling, and it never gets warm and never throttles. In fact, it scored a 99.9% stability score on the Wild Life 3D Stress Test by 3D Mark, which is great.
It was performing so well, suddenly it failed to get charged up.service center guys can't locate the problem.within 9 months it's gone!
Happened to mine after a few months. Fixed for 25GBP in local phone shop
Problems being reported about suddenly not being able to charge these and them dying. I can verify this as I have a dead one after 20 days.