MWC Barcelona expects to host 50,000 attendees with Covid-19 testing and restrictions
Enrique, 18 February 2021
The last major electronics tradeshow in our industry that was held in person prior to the Covid-19 outbreak was CES 2020. MWC would have taken place in February 2020, but the tradeshow was totally cancelled due to the Covid-19 pandemic.
Mobile World Live reports that the CEO of the GSM Association that organizes the annual MWC tradeshows intends on holding in-person shows this year. John Hoffman, GSMA Limited's CEO offers that holding these shows "gives people a bit of hope, says let's move away from the effects of Covid-19 and return to something normal".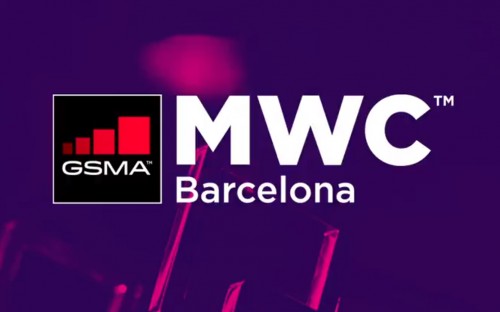 MWC has two shows – one in Barcelona that normally takes place in February and another in Shanghai that occurs in the summer. Last year, the GSMA announced that MWC Barcelona would be rescheduled for June/July. Meanwhile, MWC Shanghai will take place next week.
In China, extensive testing and vaccinations have helped the country return mostly back to normal. As Hoffman puts it, China has become a "bubble" that's protected from outbreaks due to restrictions in place. MWC Shanghai expects to welcome 20,000 attendees, restricted from the 60,000 that the show saw in 2019.
Barcelona will be a little bit different, it is the big stage. Covid requirements will decrease our capacity. We're not going to have 110,000 people, with travel restrictions, testing capacity and one-way traffic through the exhibition, there's no way.
Attendees for the Barcelona show will need to present a negative Covid-19 test within 72 hours of attendance. Testing will also be available at the venue. The GSMA will be implementing a "touchless environment" that would allow show goers to register without contact.
Instead of the usual 100k+ attendees that normally go to the Barcelona show, Hoffman is expecting to restrict in-person attendance to 50,000.
Even with restrictions in place, it's still possible for the virus to spread. Only time will tell us how much more prepared the western hemisphere will be when it comes to vaccinations and restrictions. There are currently still travel restrictions all over Europe and the United States. The hope is that accessibility and administration of vaccines will have helped to reduce the spread of the virus.
Related
Anonymous
19 Feb 2021
n5k
you forgot.. " are tests 100% accurate = NO" that's by big concern with what you already said.
Time for you to come out of bubble and go back to school. You the conspiracy theorists would never let the world be on its right. COVID-19 is much more serious than common flu and it spreads way more/faster than common flu. Time to scrutinize ...
Yeah, your so-called seasonal flu that brought the world to its knees.
Popular articles
Popular devices
Electric Vehicles