My top 5 phones of 2020 - Peter
Peter, 01 January 2021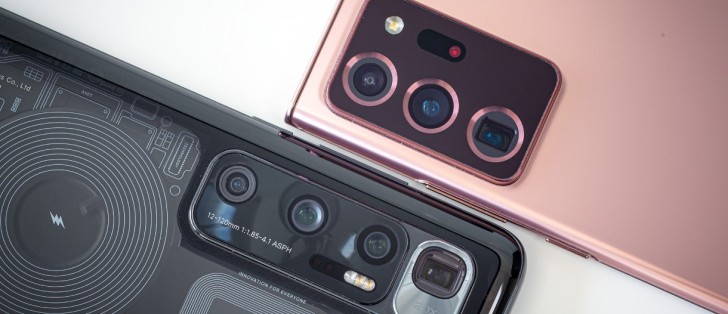 I am often at odds with the trends in the smartphone industry. I don't like large phones and I don't want to spend €1,000+ on a phone. I am weary of iffy UI (and software in general) and care more about the screen than the chipset. Cameras too – digital zoom isn't a good replacement for real optics, so it was frustrating to see several makers drop the telephoto module that was present on last year's model.
Sometimes it really feels like makers put in extra effort to make a phone worse. Don't mess with Android unless it's to support a unique feature, skip the useless 2MP camera modules, and no, I don't want that gimmicky feature.
I just want a phone that will last several years without causing me headaches. Which sounds boring, but smartphone makers have been making boring phones for several years now – innovation was reduced to bragging about bigger numbers.
2020 was different, though, we saw a wide selection of phones that mixed and matched some of the most interesting features: foldable phones, periscopes, high refresh rate screens, fast wired and wireless charging, 5G and UWB. I know those were available last year too, but they felt too experimental – a great tech demo, not so great daily driver.
All that said here are my Top 5 phones that came out this year. They skew towards the more expensive end of the spectrum, but remember that you don't have to buy a phone on launch day. I certainly don't.
Apple iPhone 12 mini
We've had to change the definition of "large" several times over the last few years, meanwhile, mini phones all but disappeared. I know that many held on to the original iPhone SE for years as it was the perfect size for them. I myself recently got a second-hand SE, mostly for debugging purposes but also just to have one. I tried using it for a bit, which made it clear that modern websites and apps just don't work on the 4" 16:9 screen.
The Apple iPhone 12 mini is pretty tiny itself, though content fits much better on the 5.4". And this is a full-blown flagship device, with a fast chipset, 5G connectivity and years of software support. In my view, it's one step away from perfection and that step is a telephoto camera. Maybe next year.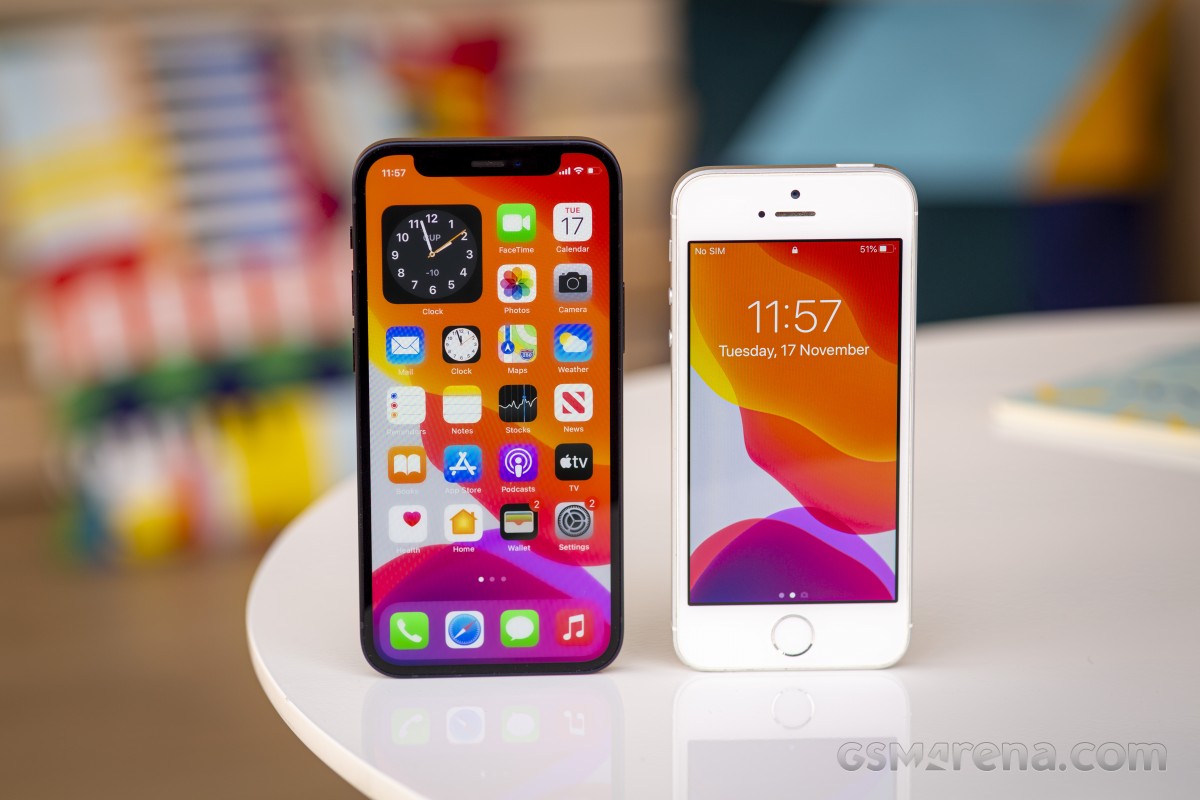 But next year there could be competition – Apple has the biggest influence on smartphone trends of any maker. It killed the 3.5mm jack and many makers followed suit, now it seems they are clamoring to remove the charger from the retail package too. So, if any company can make mini phones hip again, it is Apple.
Sony Xperia 5 II
Now you're probably thinking about the Xperia Compacts, but this isn't about them. The Sony Xperia 5 II isn't a true successor to the Compact line, but it is (I think) a very well-rounded phone and its size is quite pleasant.
The bigger Xperia 1 II may have a 4K OLED display, which sounds cool on paper, but has little impact in practice. I much prefer the 120Hz OLED panel of the 5-series phone and I like the classic bezel design with the selfie camera, earpiece and such not protruding into the screen.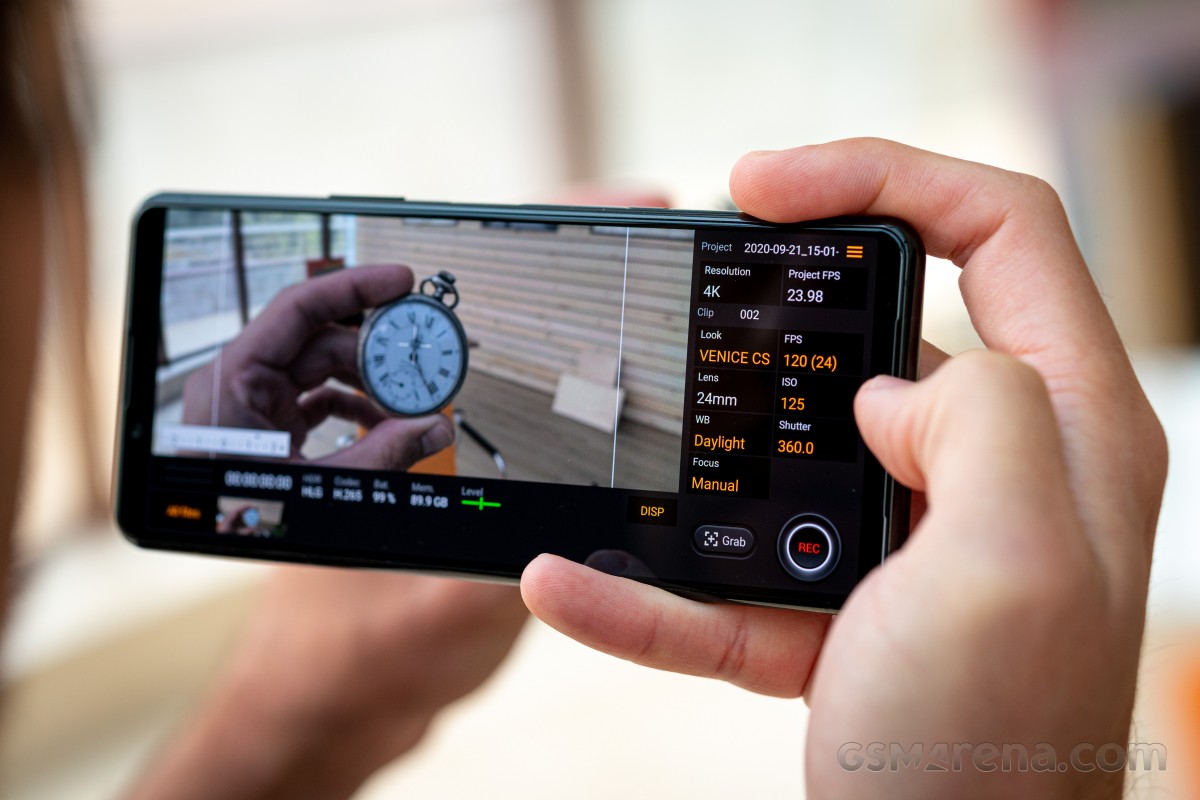 Sony equipped it with a capable triple camera (which does include a telephoto module) and the battery life is impressive for such a petite device. The pricing is a bit (let's say) ambitious, however. I'll keep an eye on our new Deals page, though, a discount should be coming sooner or later.
Samsung Galaxy Z Fold2
The Samsung Galaxy Z Fold2 is the first device in years that feels like it's the future of smartphone design. The troubled launch of last year's Fold made it seem like an expensive toy, but Samsung refined the hinge, ironed out several issues and the resulting Z Fold2 is a phone that can be used as a daily driver.
Sure, material scientists are probably locked in their labs, trying to come up with a scratch-resistant foldable glass as that is probably the biggest obstacle to a more wide-scale adoption of foldable phones.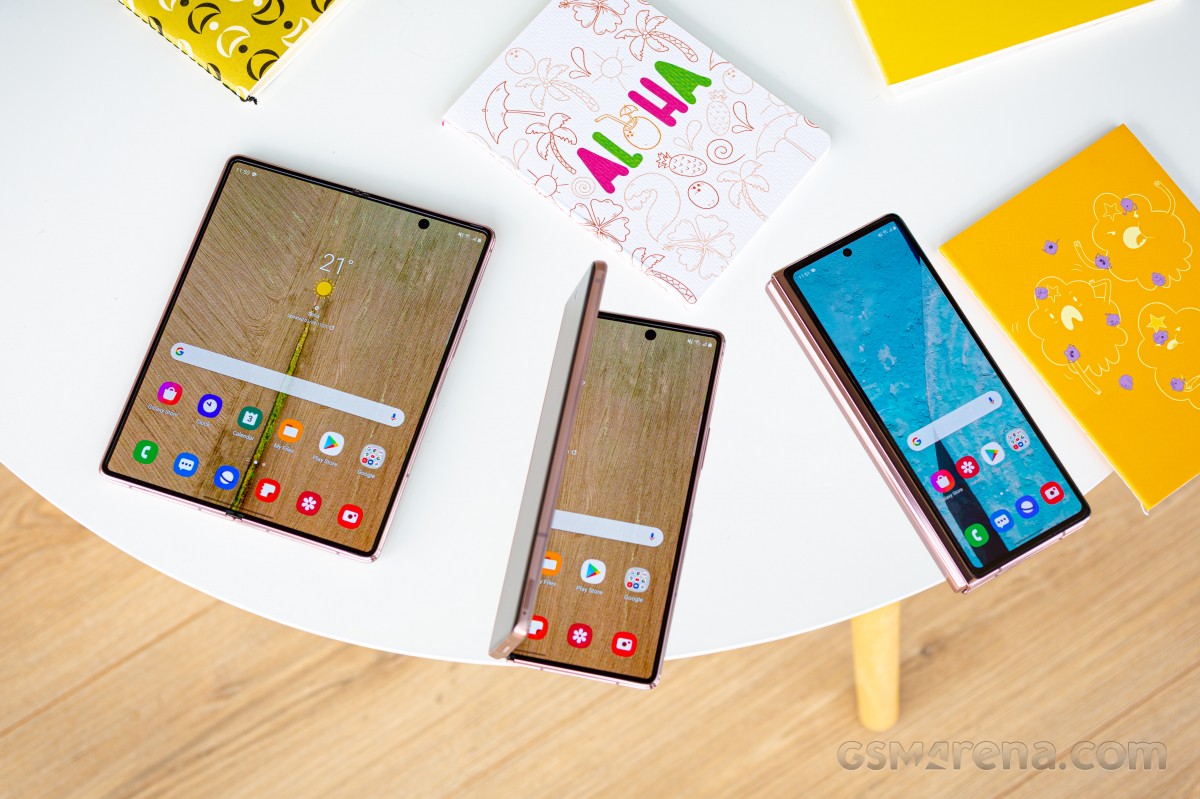 Once that is solved, I believe that in several years we will be looking at rigid phones as we do feature phones now. I considered putting the LG Wing on my list as I appreciate its "out of the box" design, but decided against it – foldable phones are the way forward, unless rollable phones prove to be that much cooler.
Asus Zenfone 7 (Pro)
The Asus Zenfone 7 threatened to end my OnePlus streak. If only there was a slightly smaller model. Anyway, a couple of my colleagues picked the ROG Phone 3, but I think the Zenfone offers a better mix of features (and better price) for what I want.
The ROG phone makes sense if you're going to use the various accessories. Other than that, very few games go above 90 fps right now – that is if I was ever in the mood to play on the phone in the first place. If you don't care about that, the 90 Hz HDR10+ Super AMOLED is great and the 5,000 mAh battery is big enough.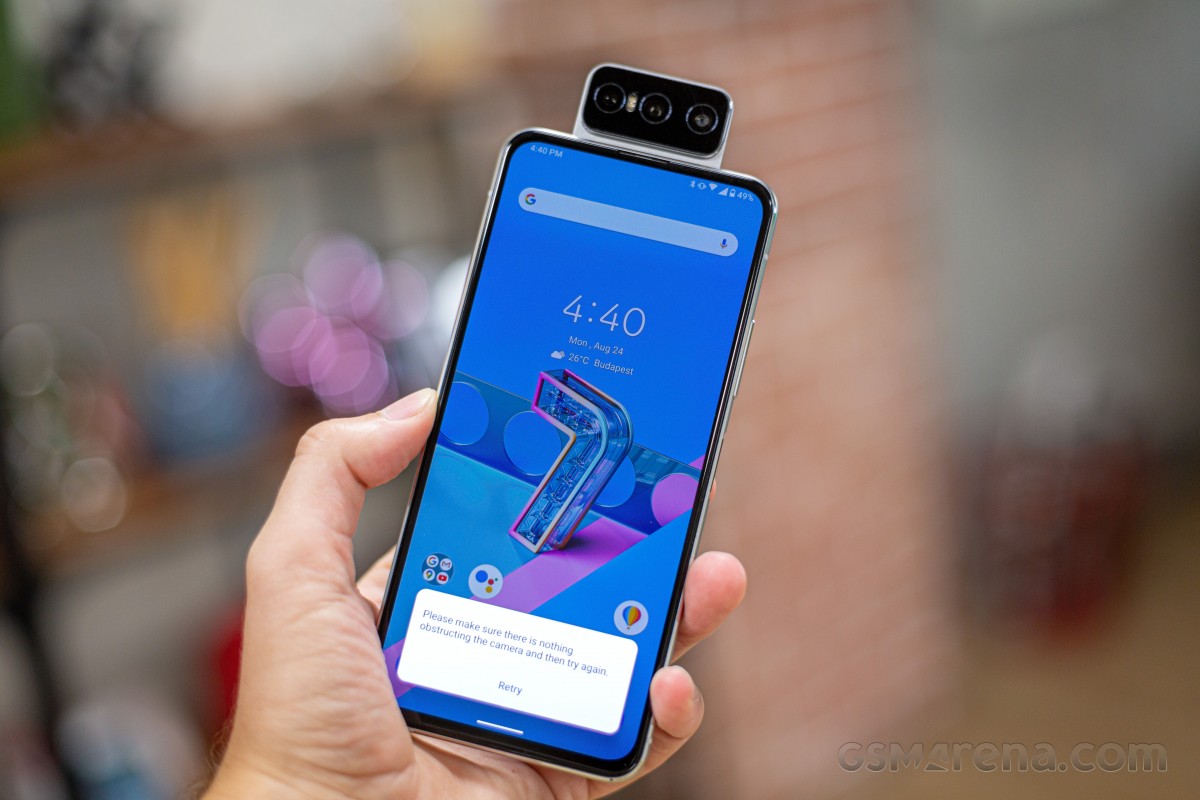 The Zenfone has a capable triple camera too. And it flips up to take awesome selfies, if that's your kind of thing. The Zenfone 7 Pro even adds OIS to the main and telephoto modules and upgrades the chipset to the Plus version of the Snapdragon 865. Worth the €100 extra if you ask me, mostly because you get more memory on the Pro (there's a microSD slot, though, so you can live with 128 GB built in).
Xiaomi Mi 10 Ultra
Why, Xiaomi, why isn't the Mi 10 Ultra sold globally? It has everything one might want in a phone, except availability. The camera is well measured and doesn't go blindly into the megapixel race, Instead, it strikes a perfect balance between resolution (necessary for pixel binning) and pixel size (it's better to have physics on your side than fight it in software).
The dual telephoto combo of 5x periscope plus traditional 2x lens is likely to become the norm in 2021. Most flagships this year settled on using digital zoom for medium focal lengths, but that feels like a compromise.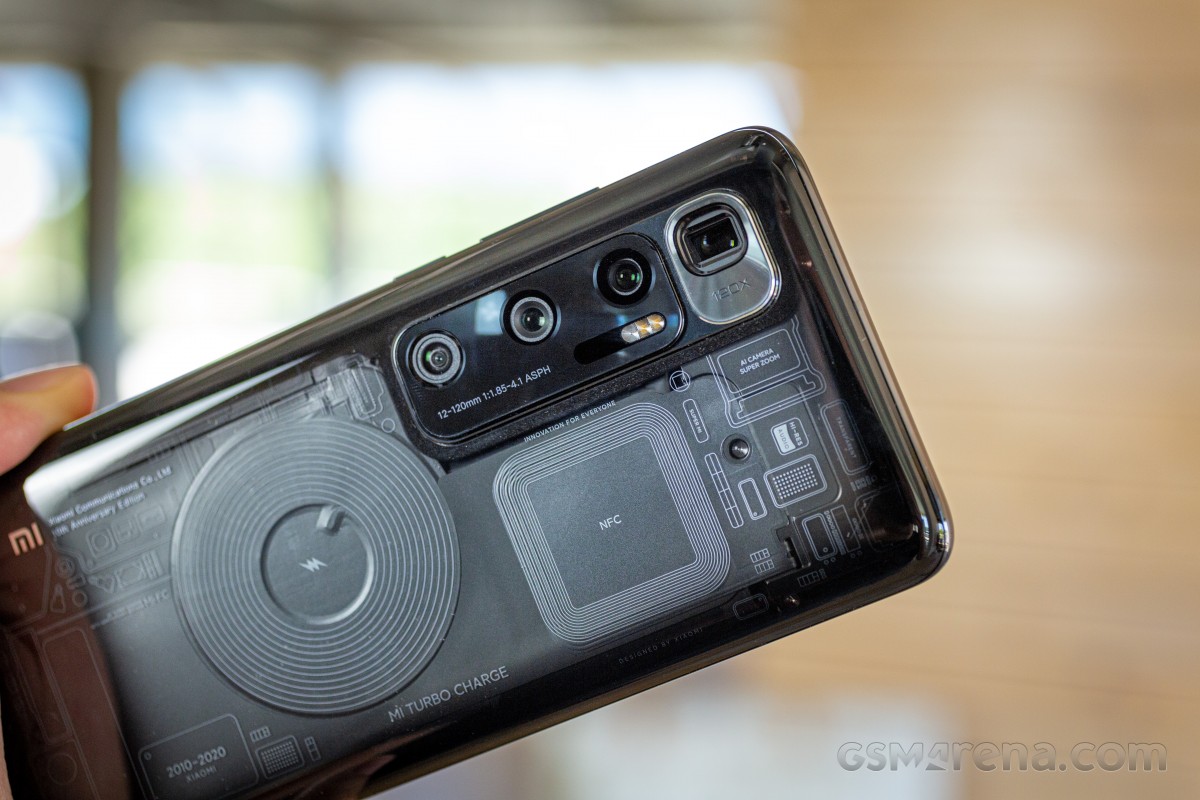 One area where Xiaomi abandoned the balanced approach and went bonkers is charging – 120W wired and 50W wireless is impressive and overkill in equal measures. However, to me the Mi 10 Ultra always seemed like Xiaomi was flexing on other manufacturers. It was a passion project for the company's engineers and it shows. Perhaps, this is also why it has such limited availability – a halo product meant to show off rather than to stock store shelves.
Related
2. Playing in slow motion AMPLIFIES the difference, which means it becomes less noticeable if you stare at both displays at normal speed side by side. A 480Hz panel would look literally twice as smooth as a 240Hz one if you slow down the motion signi...
Other than that, I've been reading computer history recently and looking back and I think for a while it has been pretty uneventful for tech. Consumers suffered from not having Huawei around (let's be honest, you'll need a second phone...
The issue with Samsung is that you probably use the Snapdragon version, everyone else uses the Exynos. And the latter gets hot really easily, has worse performance, etc., but from someone with a US phone these issues are nonexistent. A screen burn in...
Popular articles
Popular devices
Electric Vehicles