New 4-inch Apple device now rumored to be called iPhone SE
Vlad, 26 February, 2016
March is only a few days away now, and that means we're ever closer to Apple's much rumored spring event during which a new 4-inch iPhone is set to become official. Alleged details about this handset have been leaking for a long time, but perhaps the most disputed aspect of it has intriguingly been the name.
We've so far heard it could be called iPhone 7c, or the iPhone 6c, or the iPhone 5se. And today a new report claims it will be none of those. Instead, Apple is likely to choose to call it iPhone SE. "SE" will apparently stand for "special edition", if the unnamed sources behind this one are to be believed.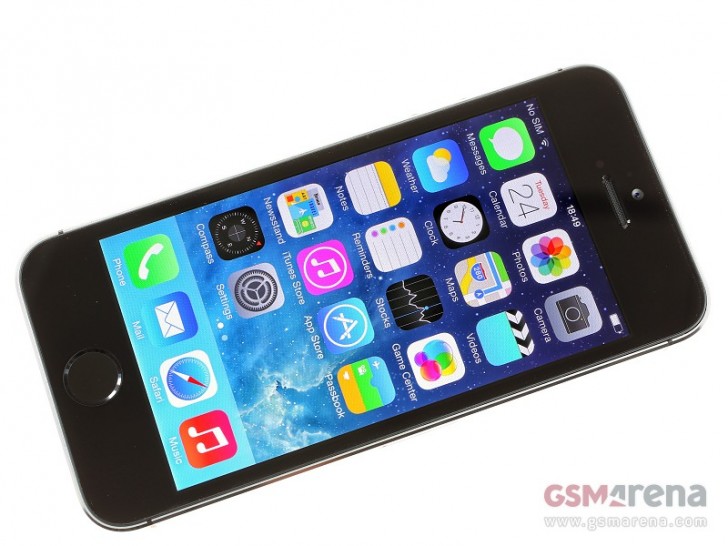 If this is true, then it will be interesting to see what a possible successor to the iPhone SE will be called, if there will ever be one. iPhone SE2? iPhone SEs? The New iPhone SE? It's anyone's guess at this point.
Anyway, the iPhone SE's pricing will match that of the iPhone 5s (pictured above), it's been revealed. It will look identical to that handset, except for slightly curved edges around its sides. It will come with the A9 chipset, an "upgraded" 8 MP main camera, NFC and Apple Pay support, as well as the latest Bluetooth, Wi-Fi, and LTE radios. It will be offered with either 16 or 64GB of storage.
Apple's event during which the iPhone SE will be announced might take place on March 15 or March 22, according to some contradictory rumors we've heard. In either case, it's availability should follow mere days after the unveiling. A new 9.7-inch iPad Pro will be revealed on the same occasion.
Related
Sam sings
29 Feb 2016
i5e
Will it fry eggs as bigger-than-4-inch phones already do?
AnonD-473183
29 Feb 2016
4Ju
As this is an Apple product, I expect it to be full of off-the-shelf parts with Apple pretending they developed the parts. Fans like harmonica will eat it up like always.
Shang-Tsung
29 Feb 2016
MVg
finish him.......................... is it not much better to leave the rumours and focus on the iphone 7 MMMMmmmmmmmmmmmmmmmmmmmmmmmmmmmmmm
Popular articles
Popular devices
Electric Vehicles