New BlackBerry phones with hardware keyboards and 5G are coming next year
Peter, 19 August 2020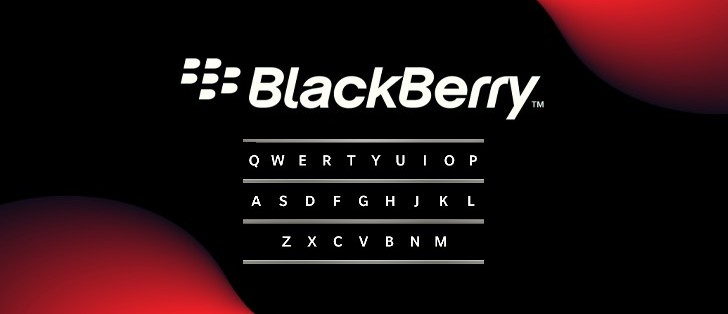 It's not over for BlackBerry – the brand may be parting ways with TCL at the end of this month, but a new company has appeared to take on the mantle. Today, OnwardMobility announced a partnership with BlackBerry and FIH Mobile to develop new phones bearing the BB-brand for next year.
And not just any phones but ones with a hardware keyboard and 5G connectivity. As always, security will be at the core of the design. "We are excited that customers will experience the enterprise and government level security and mobile productivity the new BlackBerry 5G smartphone will offer," said John Chen, Executive Chairman and CEO, BlackBerry.
"With 5G quickly coming to market, and the acceleration it will cause in upgrading mobile devices and deploying productivity enhancing apps, deploying proven and highly secure products like the BlackBerry 5G devices in enterprises, government, and regulated industries like finance or legal, are mission critical," said analyst Jack Gold, President and Principal Analyst of J. Gold Associates.
So, consumers at large may not be the target customer for this new device, but governments and companies working with valuable, sensitive data.
The new keyboard-packing BlackBerry 5G phones will be available in North America and Europe. The phones will be running Android, naturally (BlackBerry OS has been dead for a while now).
OnwardMobility is currently based in the US and has been working on security-focused mobile software since its founding in 2008. Current CEO Peter Franklin has previously worked at Microsoft (Azure) and Zynga (Farmville). The rest of the executive team has rich experience in the smartphone world and major tech companies too.
Related
please bring back blackberry.....
Yeah Right
25 Sep 2021
StU
BlackBerry 10 OS is QNX, QNX is the OS that is being developed by Blackberry and used in autonomous cars i.e driverless due to NOT being hackable like Android. Those of you with BlackBerry 10 devices are not hacked despite no updated for 4 or 5 ...
still love the Z10 and Z30..... BB OS 10 had great potential (I've been a beta tester) and BB Messenger was great....,but of course Blackberry had ridiculous market share... hope they will not use an hardware keybord though,their software ke...
Popular articles
Popular devices
Electric Vehicles