New Chromium based Microsoft Edge starts rolling out through Windows Updates
Prasad, 04 June 2020
Microsoft is now rolling out the updated version of its Edge browser on Windows 10 through Windows Software Updates. The update will be available to Windows 10 users running 1803, 1809, 1903, and 1909 builds.
Microsoft launched the new version of Edge back in January and until now required you to download manually from the website. The new version is based on the Chromium project by Google, which is also the basis for browsers like Chrome and Opera. While the original Edge ran on EdgeHTML browser engine and Chakra JavaScript engine, the new browser runs on the same Blink and V8 engines, respectively, as Chrome.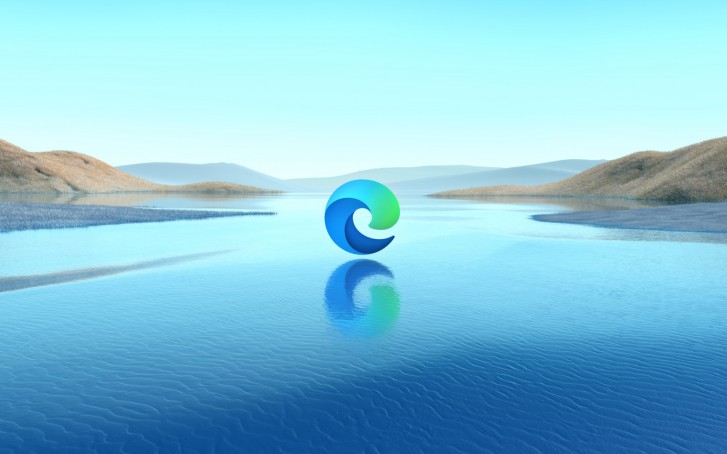 This, coupled with extensive changes to the UI, has resulted in the new Microsoft Edge ostensibly behaving like Chrome once you look past the UI differences. It has similar performance to Chrome and most of the shortcuts and features work the way they would on Chrome.
Most importantly, you can now also install Chrome extensions on Edge. Google's Chrome extension website identifies Edge as Chrome and you can just install the extensions available there as you would on Chrome.
Being a first party browser, however, does mean Edge enjoys some performance and efficiency advantages on Windows 10, making it generally easier to run than Chrome on slower machines like tablets and also better for your battery life.
This means you now have the best of both worlds, the performance, ubiquity and compatibility of Chrome coupled with the efficiency of a first party browser. And Edge has its own advantages, such as a reader mode, much better privacy settings and upcoming features such as vertical tabs, sidebar search and more.
As someone who switched to Edge a few months ago and has been using it exclusively on desktop, there's almost nothing to complain about here. If you are a Chrome user, you can basically move all your stuff to Edge today and not feel like you moved at all. At most it feels like you have a different theme installed. They really are that similar. The only things you'd miss out on are Google specific features, such as syncing of history and bookmarks with other Chrome browsers on other devices.
If you want to give it a shot, you can wait for the update to show up or download it manually from microsoft.com/edge.
Related
asdasdsad
09 Jun 2020
PjD
16gb for years? stop lying
This is the stu..... comment Ive seen for today. People are not just using desktop PC's. If you have general knowledge or were aware of the market still most of the Laptops and things are released with 4GB Ram. Plus there are lots of old generation c...
well, who use 4gb these days? People been using 16gb for years, with 4gb you cant really do anything, besides browsing so dont complain.
Popular articles
Popular devices
Electric Vehicles