New SD Express standard brings PCIe NVMe speeds to regular SD cards
Ro, 28 June 2018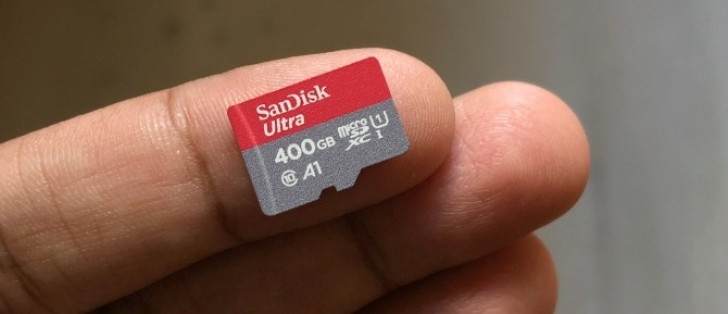 Interesting things going on at Shanghai's MWC this year. After vivo announcing a breakthrough technology for 3D sensing and facial recognition, the SD Association had something cool to share with us too.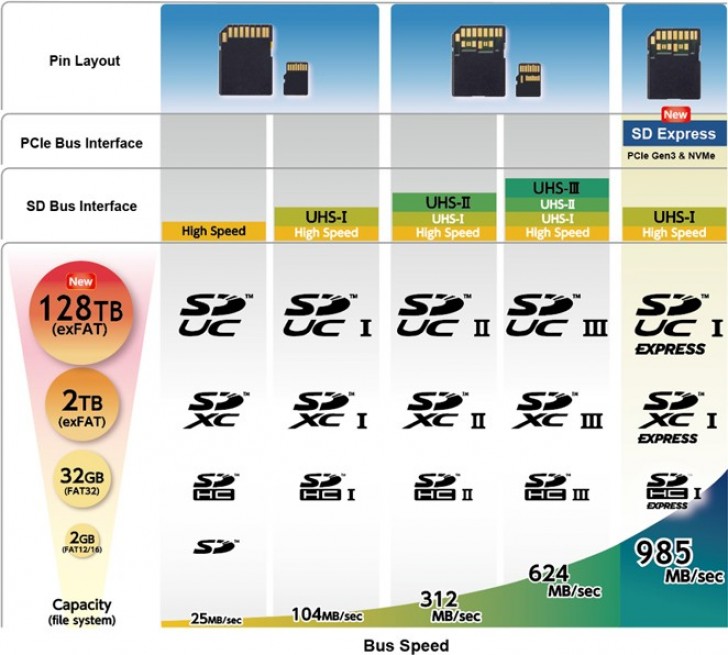 It introduced a new SD Express standard that supports PCIe 3.0 interface with NVMe protocol on the second row of pins that already exist on modern microSD and SD cards, although for now, only the latter will benefit from those speeds. Currently, UHS-II and UHS-III SD cards have the second row of pins and reach 312 MB/s and 624 MB/s transfer speeds, respectively.
But the new SD Express standard can reach up to 985 MB/s. To put things into perspective, the new SD Express cards put to shame most PC SSDs running on the SATA III interface. And for those of you who don't know, the PCIe NVMe standard has been around for a while and most modern PC motherboards support it as long as you have a compatible PCIe NVMe-enabled SSD.
Anyway, the new SD Express standard will allow users not only to transfer large amounts of data quickly but also process it in real time. Those memory cards can be used for editing RAW images, slow-motion videos, 360-degree footage or load game files for VR and AR. The bonus here is that the PCIe standard uses less power than today's SD cards.
The good news is that the standard is backward compatible, meaning that you can stick an SD Express card into your old device and still work at UHS-I speeds. However, if you try to use a UHS-II or UHS-III SD card on an SD Express-compatible device, it will cap your speed to UHS-I due to the repurposed pins.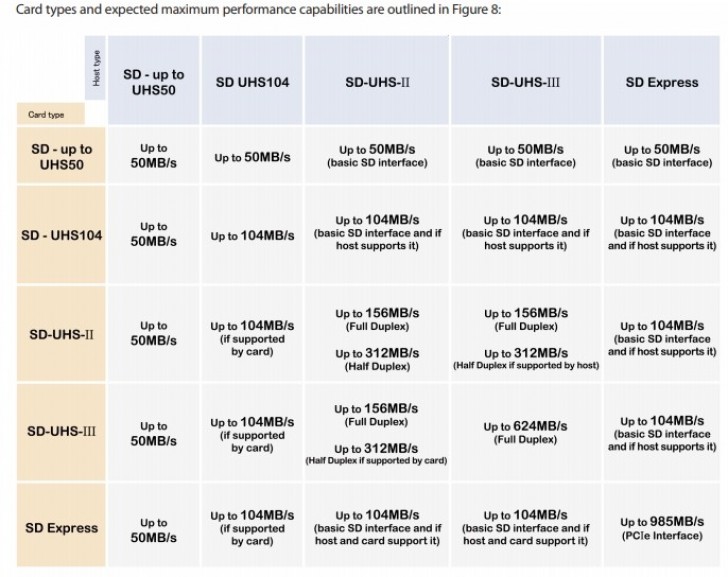 The new SD Express cards will be marked with "EX I" so that they can be distinguished from the regular ones. The first memory cards to get the new tech will be SDUC, SDXC and SDHC but we can expect microSD cards to get on board eventually. Speaking of, the maximum microSD card capacity has been increased from 2TB with SDXC up to a mind-boggling 128TB with the new SD Ultra-Capacity (SDUC) standard.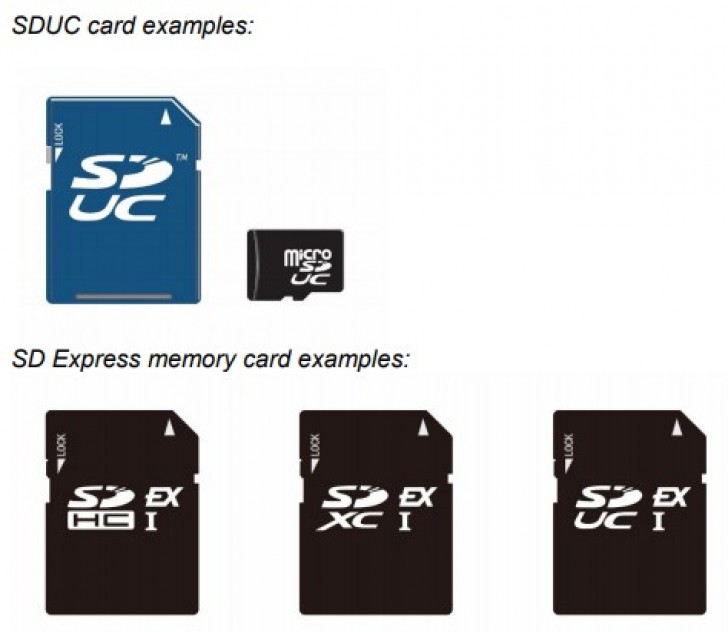 Related
Anonymous
03 Jul 2018
sAZ
Show me, how can you put SSD NVme M.2 in a smartphone and a camera.
Woh, 128TB local MicroSD storage!? I will never be running out of local storage anytime soon. Fck the cloud! Really would love to see at least SDUC III support in the Note 9. It's beyond time that Smartphones supported those dual row of pins Mic...
Anonymous
30 Jun 2018
IW@
Of course you are right. Whenever sd card slot is mentioned in a phone, it is a shortcut for microsd card slot (µsd or usd). And yes, the article talks of sd cards not microsd but for sure, it will come to micro sd cards too in the future.
Popular articles
Popular devices
Electric Vehicles