Next iPhones may not support gigabit LTE speeds
Vlad, 09 June 2017
A new report out today says Apple will use both Qualcomm and Intel modems for its trio of upcoming iPhones, reprising the strategy it employed last year for the iPhone 7 and 7 Plus. And like last year, this means the company will resort to throttling Qualcomm's modems in order to ensure that they perform at the same level as Intel's.
While Qualcomm already has a modem that can theoretically reach gigabit LTE speeds (and this is included in the Snapdragon 835 chipset that powers 2017's Android flagships), Intel isn't there yet. It's reportedly working on a modem with similar capabilities, but that part won't be ready in time for the iPhone 8, iPhone 7s, and iPhone 7s Plus that Apple will launch this fall.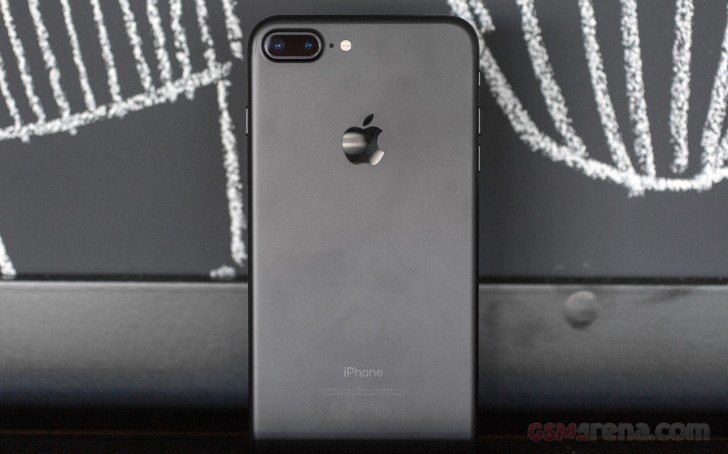 Apple doesn't want to depend on just one supplier for such a crucial hardware component, and especially not Qualcomm - with which it's embroiled in a lawsuit where it alleges the chip maker is engaging in monopolistic practices. Apple's solution for this entire conundrum is to do what it did last year: throttle Qualcomm's higher-performing modems to the same level as what Intel's part is able to achieve. Thus there will be no performance difference between iPhones sporting the two parts.
This might however create a marketing issue for Apple. The big US carriers have all promised to make gigabit LTE networks a reality by the end of the year, and when those launch the newest iPhones won't support them. On the other hand, Samsung's Galaxy S8, S8+, and Note8 all will, along with other Android handsets powered by the Snapdragon 835. As the carriers are expected to push this advancement a lot in their ads, Apple's image could suffer.
Related
AnonD-673004
21 Jun 2017
X}$
Hahaha, I can read English but can you write it? Man instead of spending on iPhone upgrade, spend the money on grammar lessons. All iPhone is better, you didn't explain how, guess you are stupid enough to not even know what you are arguing about...
i think u r the one that really stupid.... can u read english ? i compare iphone 4 to 2017 midranger not u so call stupid example... What iphone does better??? u r really naive and stupid... alll iphone is better or u call say the best..... the ...
AnonD-673004
14 Jun 2017
X}$
iPhone 4 with iOS 7.1.1 can't hold up against galaxy star plus with kitkat, it hangs and stutters with iOS 7 and you think it fares better bravo man, you didn't say what an iPhone does better. And I was talking in general but since you exhibit t...
Popular articles
Popular devices
Electric Vehicles