Nintendo rides on its viral popularity, announces Mini NES Collector's Edition
Kaloyan, 14 July, 2016
Pokemon Go may not be out globally just yet, but Nintendo's popularity has skyrocketed since the game launch a week ago. The stock of the struggling company rose by over 50%, as did the interested towards its other games.
And while according to the analysts the Niantic-developed game won't be enough to save Nintendo from investors abandonment, the once legendary company will try anything to prove them wrong.
Today, in the wake of the exponentially growing Pokemon Go popularity, Nintendo announced the Mini NES Collector's Edition console with 30 games, and an original NES controller. How about that?!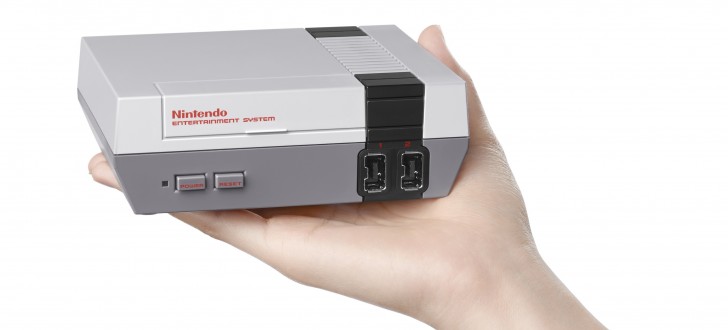 The cute mini NES console fits in most palms and comes with an HDMI cable, one wired NES controller, and 30 pre-installed NES classics. You can buy another NES controller for $10 if you like. By the way, those NES controllers are compatible with the Wii U remote, so you can use them on the Nintendo's newest console to play classics as well.
The console does not feature a cartridge slot, and there is no word on a card slot, too. This means the mini NES will be limited to those 30 pre-installed classics, which given the $59.99 price tag is something we can live with.
Here is the complete list of games:
Balloon Fight™
BUBBLE BOBBLE
Castlevania™
Castlevania II: Simon's Quest™
Donkey Kong™
Donkey Kong Jr. ™
DOUBLE DRAGON II: THE REVENGE
Dr. Mario™
Excitebike™
FINAL FANTASY®
Galaga™
GHOSTS'N GOBLINS®
GRADIUS™
Ice Climber™
Kid Icarus™
Kirby's Adventure™
Mario Bros. ™
MEGA MAN® 2
Metroid™
NINJA GAIDEN
PAC-MAN™
Punch-Out!! ™ Featuring Mr. Dream
StarTropics™
SUPER C™
Super Mario Bros.™
Super Mario Bros. ™ 2
Super Mario Bros. ™ 3
TECMO BOWL
The Legend of Zelda™
Zelda II: The Adventure of Link™
And this is the official quote from Nintendo:
"We wanted to give fans of all ages the opportunity to revisit Nintendo's original system and rediscover why they fell in love with Nintendo in the first place," said Nintendo of America President and COO Reggie Fils-Aime. "The Nintendo Entertainment System: NES Classic Edition is ideal for anyone who remembers playing the NES, or who wants to pass on those nostalgic memories to the next generation of gamers."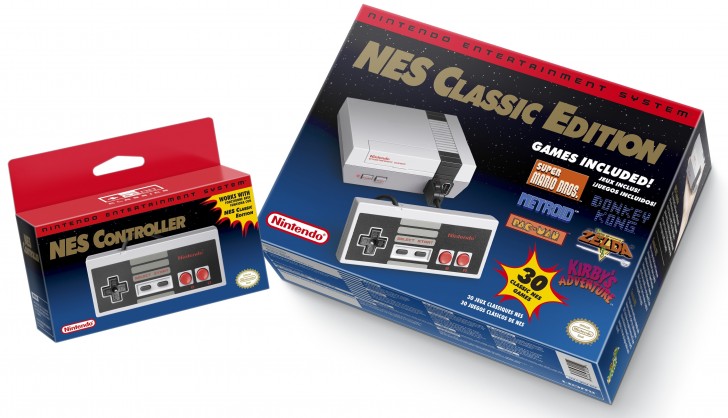 The mini NES will launch on November 11 and will cost $59.99. The EU pricing is yet to be announced.
Related
I love playing Super Mario
Anonymous
16 Jul 2016
FMY
one of the many game consules i grew up playing. atari, colleco vision, intellivision(dont ask it was the first literally had 2 paddles with 3 types of pong on it.) nintendo turbographx 16 sega. sega genesis(loved record of the lodos wars) ,playstati...
Anonymous
16 Jul 2016
FMY
up down up down a b a b start
Popular articles
Popular devices
Electric Vehicles