No, the Huawei P40 won't come with graphene battery, officials confirm
Ro, 24 December 2019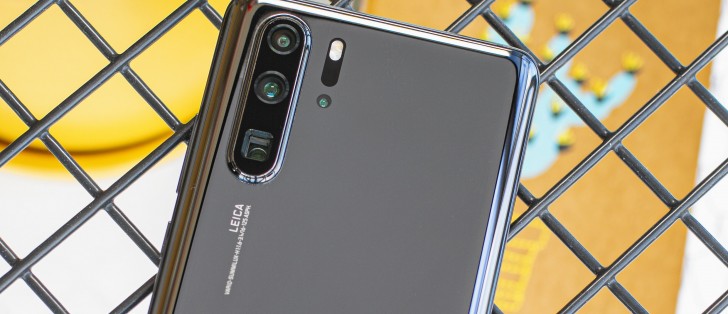 One of the most interesting news from yesterday is that Huawei's official France account teased the upcoming P40 Pro with a graphene battery and shortly after, a wave of skeptics came in to comment that this is pretty much impossible at the current state of technology.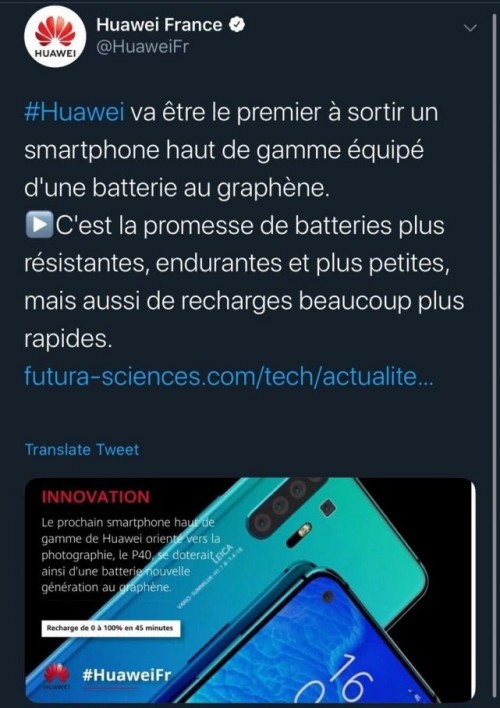 And they were right. Huawei France's Twitter account has since deleted the post and made an official statement that this is just a rumor and not an official confirmation. In fact, the officials said that the technology is still far from being ready for implementation so we shouldn't hold our breath.
Well, it was exciting (kind of) while it lasted. Industry experts say that the first graphene batteries in phones should start popping up sometime in 2021 - best case scenario.
In any case, we can't wait for the first graphene batteries to come out and see what the miracle material is capable of. We are promised unseen charging speeds, minimal battery deterioration over time and better density.
Via (in Chinese)
Related
they care not about patents, but the tech does have to reach their grubby fingers first. and heard sammy pulled out all manufacturing ops from china recently. 1+1=11? guess they finally realised other brands were easily getting access ...
probably suddenly realised sammy had pulled out from china i.e. their main source for stealing tech had disappeared.
We are talking about energy storage... You don't understand physics if you're asking for these things... plus I am not sure why you're so paranoic.. I had like 10-15 phones over 20 years, and none of my batteries posed safety concerns in any way.....
Popular articles
Popular devices
Electric Vehicles