Nokia 3 will get Android 8 Oreo next, no 7.1.2 after all
George, 02 December 2017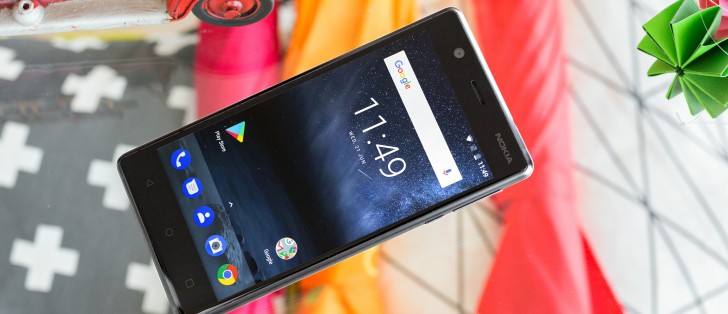 One of the key selling points of the new Nokias is the promise for timely updates, and so far the company has been delivering - the Oreo rollout for Nokia 8 has officially started, and there have been reports of various updates for this Nokia, or that.
The latter, the Nokia 3, was promised a 7.1.2 release in late October, but it never arrived and the lower-end phone has remained on Android 7.0. No worries, though - the 3 is still on track for receiving Oreo, it'll just skip the incremental .1.2 update, Juho Sarvikas, Chef Product Officer for HMD Global, has clarified on Twitter in response to a user inquiry.
Thanks! We will transition straight to Oreo

— Juho Sarvikas (@sarvikas) December 2, 2017
There's obviously no time frame for the release quoted above. If the Mediatek chip is that big of an issue getting drivers for (the reason stated for the 7.1.2 update's delay, which has now been cancelled), it could take a while before Oreo arrives on the 3. Patience is key, as usual.
Related
Should Nokia update Nokia 3 to 8.0.0 Oreo or 8.1 Oreo Go Edition directly?
When Oreo come for Nokia 6
Considering that the December update hasn't been published by Google as of this writing, it's not surprising that no Nokia has it yet. ;)
Popular articles
Popular devices