Nokia 6500 slide review: Slide over slim
Slide over slim
GSMArena team, 17 December 2007.
3.2 Megapixel Carl Zeiss AF camera
For the first time in a Series 40 phone we are delighted to see a very good 3.2 megapixel autofocus CMOS camera with Carl Zeiss optics. More to mention is the integrated dual LED flash and the video recording capability at 15 fps in VGA resolution.



The 3.2 megapixel CMOS module: Carl Zeiss optics, auto focus and a dual LED flash are onboard
The Nokia 6500 slide camera produces images of up to 2048 x 1536 pixels resolution. The camera menu and the available settings are not at the highest level, compared to the camera interface of N95 for example, but will do the job, indeed. They include white balance, three quality settings going form basic to high, and various effects. Sequence shots and shooting in both portrait and landscape mode are also among the available extras. The flash can be forced to on, regardless of the light conditions, and used as a fill flash. Naturally, an automatic mode for the LED is also available.
The 2-step capture key is one of the best we've ever used, with a deep and soft stroke. Other than that, the center of the D-pad can also be used for shooting pictures. Pressing and holding it will force the autofocus to lock and releasing the key will capture the photo.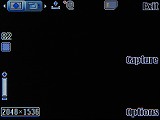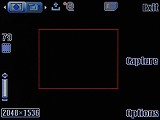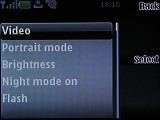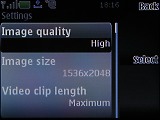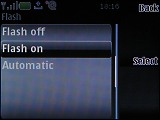 The camera interface and some of he available menu options
The camera performance is just what we could expect with Carl Zeiss optics - crisp images and nice detail. Noise level is relatively low, especially with sufficient light. The autofocus camera does well at close-ups, quite pleasing for a high-end feature phone. The Nokia 6500 slide is surprisingly good as a cameraphone, although Nokia doesn't advertise it as a camera-centric device.











Sample photos taken with Nokia 6500 slide
As far as disadvantages are concerned the 6500 slide camera seems to produces somewhat unnaturally pumped up colors. That however is not a deal breaker as images still look good.




Macro photos look very sharp and crisp
Nokia 6500 slide is officially quoted to record VGA video at 15 fps in MPEG-4, but as it turns out, the recorded clips are in 3gp format. We haven't got the slightest notion of why Nokia decided to squeeze the recorded clips in 3gp format.
Video quality is average, but it still fails to achieve the contrast and detail of MPEG-4 recordings. The noise level is surprisingly low, though sharpness is negatively affected . 4x digital zoom is available when shooting video, but as usual, it results in a severe loss of detail, especially at the maximum level. The length of videos in 3GP format is only limited by the free memory available.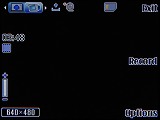 The videocam interface is identical to the still camera
| | |
| --- | --- |
| "...The camera performance is just what we could expect with Carl Zeiss optics - crisp images and nice detail. Noise level is relatively low, especially with sufficient light. The autofocus camera does well at close-ups, quite pleasing for a high-end feature phone..." | <#AdRectangle#> |
Gallery could have done better
The gallery on Nokia 6500 slide is identical to that in 6500 classic. We personally aren't great fans of how the gallery looks in Series 40 models but, as it's used as a file manager at the same time, it is understandable. For example you do need those few extra presses to get to your music files, as there is no file filtering. The Gallery relies on you putting the right type of files in the right folder. The supported graphics formats include BMP, GIF87a, GIF89a, JPEG, PNG and WBMP.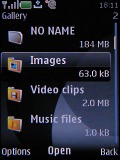 The Series 40 gallery is practically a file manager too
There are three different views for the gallery: list with details, list and grid. They all have their advantages and disadvantages.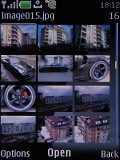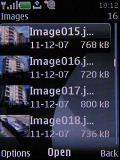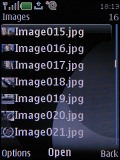 The grid view is most convenient for browsing photos
Once you pick a picture you can zoom on it to see more detail. Zooming itself is quite slow and doesn't allow a picture to be zoomed in too closely, so actually it is not much of a help.
The pictures can also be viewed in fullscreen and can be edited with the built-in picture editor. The latter however offers very limited options, but considering the fact that there are very few users that actually use a picture editor on their phones, this is understandable.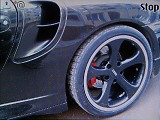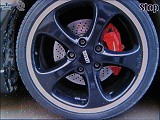 Landscape mode is much more comfortable for picture browsing
The final extras of the gallery include the available Slideshow and Search options. The latter is quite convenient for finding a specific file in overfed folders but we still believe that gallery on Series 40 could be improved a lot. That goes true especially in user friendliness and we do hope that sometime in the future the file manager and the gallery of these phones will be separate applications.
Connectivity
The 2.5 mm jack and TV-Out support set the Nokia 6500 slide apart from its classic sibling. The rest of the connectivity offerings are identical. The main focus here is the USB connectivity and it is really seamless.
On the other hand the microUSB is not as widespread as the miniUSB, but this may just be how the future is shaping. Upon connection of the USB cable, it prompts you to select the connection mode. You can then alternate these modes by only a few keypresses. Moreover, Mass storage is available, allowing your phone's memory to be directly accessed from a computer.
The Bluetooth version is 2.0 and A2DP is supported, allowing stereo wireless connection. Other supported Bluetooth profiles include: AVRCP, DUN, FTP, GAP, GAVDP, GOEP, HFP, HSP, OPP, SAP, SDAP, SDP, and SPP.
The rest of the connectivity options include the network support - luckily Nokia 6500 slide supports 3G for faster data transfers, as well as EDGE and GPRS where 3G is not available. The memory card slot is also onboard to expand the built-in 20MB user available memory with up to 4GB cards. There's no Infrared port and Wi-Fi is not among the features either.
Nokia 6500 Slade mobile I love it
I used the 6500 slide for 7 years. It served me well. Went through 3 batteries. I only found out today that it has FM radio and Tv out. I'll have to take it out of retirement to explore its futures
Nokia 6500 slide is a very good phone. No matter how much I would bother trying to find weaknesses, I can only say that the only thing missing is the Symbian operating system. It looks good, it moves well, you can do with it almost everything you wan...