Nokia 6710 Navigator review: Destination: Anywhere
Destination: Anywhere
GSMArena team, 18 August 2009.
Introduction
GPS is a must-have for every self-respecting phone these days. And it doesn't even have to be a smartphone. From geotagging, through location-aware services and gaming, to full-featured in-car SatNav solution - at some point GPS is likely to have become essential to you even if you don't need to be told to take the next right turn. Anyway, we guess it all boils down to whether you need it or whether you want it. A dedicated in-car sat-nav device is the more than obvious choice if you need that. But then, there's always something for those who simply want more of their phone.
For one, the Nokia Navigator line will not only make you want one but probably encourage you to think you need it. Third generation into it already, they may as well have a point. The Nokia 6710 Navigator has the pedigree and the native software, but also the right kind of innovation. The touch-sensitive zoom bar is a bold step ahead, and so relevant to navigation. It sure is a strong point in favor of the Nokia Navigator against touchscreen devices.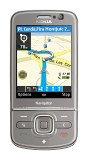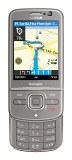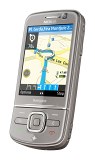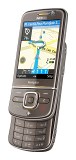 Nokia 6710 Navigator official photos
Be that as it may, the 6710 Navigator will perhaps never be entirely convincing against a full-touch operated phone that takes navigation seriously, not to mention dedicated sat-nav equipment. But when it comes to another important question, the latest Nokia Navigator is emphatically a winner. It's a phone before anything else and such a major upgrade it almost dooms predecessors to the scrap heap.
Keeping the same size as the preceding Nokia 6210, the latest Navigator by Nokia brings a larger and better screen, the impressive touch zoom bar beneath, Wi-Fi, better imaging, faster data, faster processing, updated interface, more power efficiency and incomparably better looks. Not bad at all, is it? There's plenty to discover on this one, so let's get on with it. Our plan is to help you find the Nokia 6710 Navigator before it finds you.
Key features
Symbian OS 9.3, Series 60 3rd with FP2
600MHz ARM 11 processor
Quad-band GSM/GPRS/EDGE
Dual-band HSDPA 10.2 Mbps; HSUPA 2 Mbps
2.6" 16M-color QVGA display (bigger and better than the Nokia 6210 Navigator)
Accelerometer for screen auto rotation, call silencing and alarm snoozing
5 MP autofocus camera (Carl Zeiss optics) with dual LED flash, secondary videocall camera
Wi-Fi 802.11 b/g, UPnP technology
Bluetooth v2.0 with A2DP, USB v2.0
Stereo FM radio with RDS
microSD card slot, up to 16GB, hotswap (4GB card included - region specific)
Standard 3.5mm audio jack
Convenient USB and memo card slot cover
Fast and responsive user interface
Office document viewer
Ergonomic design
SatNav-centric features
Built-in GPS with A-GPS
Digital compass (magnetometer)
Ovi Maps 3.0 with lifetime drive turn-by-turn navigation license and landscape view mode
Dedicated Navigator key (starts Maps or centers map on current position)
Touch-sensitive zoom bar below the screen (fluid zoom in/out action in Maps, as well as gallery and web browser)
Windscreen suction stand and car charger included in retail package
Main disadvantages
Camera lacks trendy features such as face, smile or blink detection
Video recording maxes out at VGA@15fps
Alphanumeric keypad is somewhat crammed given the space available
No smart dialing
No DivX/XviD support out of the box (can be installed, possibly requiring a purchase)
Awkward battery cover removal routine (pry-to-open)





Nokia 6710 Navigator live shots
The Nokia 6710 Navigator is the direct successor of the Nokia 6210 Navigator and the model designation alone is pretty telling of how far things have come. The third-generation handset has jumped a few steps in the chronological progression Nokia Navigators used to follow. Even with a cursory glance at the specs, it's clear the new 6710 is an overwhelming update to the 6210, let alone the first 6110 Navigator: larger display, touch-sensitive zoom bar, 5 MP camera with Carl Zeiss optics, Wi-Fi, better ergonomics, car stand and charger, etc.
Oh, we guess deep inside we'll always miss the superb Route 66 that powered the first Finnish navigator and that Nokia Maps will never really match - not so much for performance as for the feel. But it would be foolish to expect else: the home-brewed Maps application is perhaps the very reason Navigator phones exist in the first place. They're not best-selling mass-appeal devices but rather the platform that promotes the capabilities of the software. That said, a touchscreen Nokia **10 Navigator sure looks like the obvious next step.




More Nokia 6710 Navigator views • the car stand is standard equipment finally
The Nokia 6710 Navigator is undoubtedly keen to get as much use in onboard navigation as it will as a smart all-in-one communicator. Stay with us as we explore all the rest it has to offer besides its ability to get us from A to B. It all begins on the next page.
This phone works perfectly, it also have video editing and best graphice games.
Never a Nokia again
31 Dec 2010
Lgi
I've had a 6710 for 14 months and have had all kinds of troubles. I had to get through two repairs before the infamous zooming problem was kind of solved. Now, the camera buttons won't work when in camera mode (works fine when recording video or taki...
The 6710 is the last Nokia phone I will EVER own. It is an absolute piece of rubbish and Nokia can't seem to be bothered to try and help. I was without phone for 4 weeks while "repairs" were made. Got phone back, used it 30 minutes and to...