Nokia 6710 Navigator review: Destination: Anywhere
Destination: Anywhere
GSMArena team, 18 August 2009.
Nseries-grade image gallery
The image gallery was a pleasant surprise - it's the same as the one found in Nokia's N-Series phones and looks great. The speed of photo browsing increases if you press and hold the direction buttons on the D-pad, which can be used for quick skipping of tons of files if you're not in the habit of sorting out your memory card regularly.
Unlike, say, the Nokia N85, zooming here is very speedy thanks to the zippy 600MHz processor. It does slow down a bit when you get over 100% but it will go up to 400% zoom. Zooming is done in small increments (about 10%) and panning is quite fast too.
Speaking of zooming, the touch-sensitive zoom bar comes into its element here. It's not quite pinch-zoom but it works better than the zoom controls on many touchscreen phones we've seen. Of course, the speed of the device contributes to the experience a lot.
The gallery offers a nice slide show with customizable effects and delay between slides. You can also choose the direction of the slideshow - forward or backward from the currently selected photo and the track to go with it. Music can also be switched off if you prefer.
The gallery also has a very good picture tagging system. In addition to geotagging, which is automatically handled by the camera, you can add as many tags as you like to each photo and then use them as filters. There's also the option to organize photos in Albums.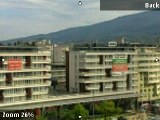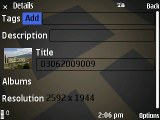 Zooming in • you can add tags to photos
Camera is great, video - not so much
The Nokia 6710 Navigator is equipped with a 5 megapixel camera with a maximum image resolution of 2592 x 1944 pixels. It sports a dual LED flash but no lens protection whatsoever, meaning that the glass covering the lens is prone to finger smudges.
As far as settings go, the camera on 6710 Navigator is limited, although it offers several scene presets, one of which is user defined. There's limited control over light sensitivity (it has low, medium, high and auto settings) as well as some control over sharpness and contrast.
On the right side of the screen, there's a bar with shortcuts for some settings. You can add and remove shortcuts so you can have quick access to the settings you need.
The rest of the settings include flash control, self-timer (2, 10, 20 seconds), night mode, automatic panorama mode and multi shot. Multi shot captures consecutive images one after another (6 images or - if you hold down the shutter key - until you release the key or the memory runs out). After that you can pick which images to keep.
There's also an option to capture consecutive images separated by a predefined interval (from 10 seconds to 30 minutes). Color effects (sepia, negative, black and white, vivid) can also be enabled.
Image quality
The image quality overall is very good - the amount of detail is commendable. There is some noise but it's at an acceptable level, the noise reduction algorithm is nicely balanced and doesn't cloud out the fine detail.













Sample images from Nokia 6710 Navigator camera
The dynamic range isn't too impressive with the phone clipping the highlights a bit more often than it should have, but at least it manages to preserve good level of detail in the shadows. The sharpening algorithm is fine-tuned but it can result in artifacts, though that is really visible only in the synthetic resolution test (compare the concentric rings in the center of the chart).
As for video recording, the camera shoots in VGA resolution at 15 fps captured in MPEG-4 format. Although this is a decent achievement, the quality is quite poor actually. The compression is too high and the frame rate is all over the place, though never actually at 15 frames per second it seems.
Synthetic resolution
We also snapped our resolution chart with the Nokia 6710 Navigator. You can check out what that test is all about here.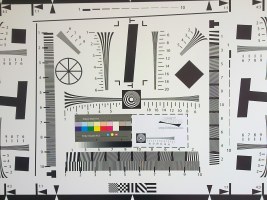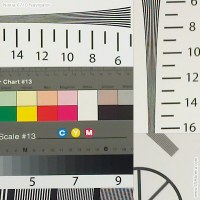 Nokia 6710 Navigator resolution chart photo • 100% crops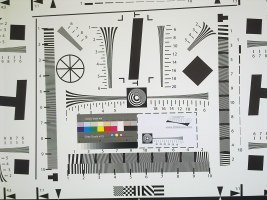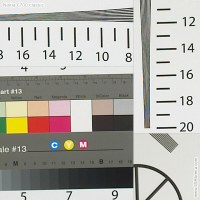 Nokia 6700 classic resolution chart photo • 100% crops
We put the 6710 up against its neighbor-by-number - the 6700 classic, which incidentally is one of the best 5 megapixel shooters we've seen. The 6710 edges ahead in horizontal resolution, but is slightly behind in vertical resolution. Overall, not enough to make a difference, but the noise reduction algorithm in 6710 is slightly more aggressive.
This phone works perfectly, it also have video editing and best graphice games.
Never a Nokia again
31 Dec 2010
Lgi
I've had a 6710 for 14 months and have had all kinds of troubles. I had to get through two repairs before the infamous zooming problem was kind of solved. Now, the camera buttons won't work when in camera mode (works fine when recording video or taki...
The 6710 is the last Nokia phone I will EVER own. It is an absolute piece of rubbish and Nokia can't seem to be bothered to try and help. I was without phone for 4 weeks while "repairs" were made. Got phone back, used it 30 minutes and to...