Nokia 6.1 Plus (X6) review
GSMArena team, 21 August 2018.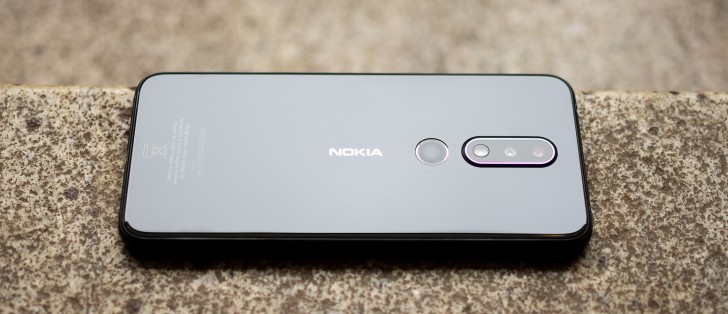 Design
The Nokia 6.1 Plus has a remarkably compact design for a smartphone in 2018. Now, it isn't a small phone by any means, and if that's what you want then an iPhone SE is still your best bet, but it's reasonably compact and fits much better in hand than most phones out there today.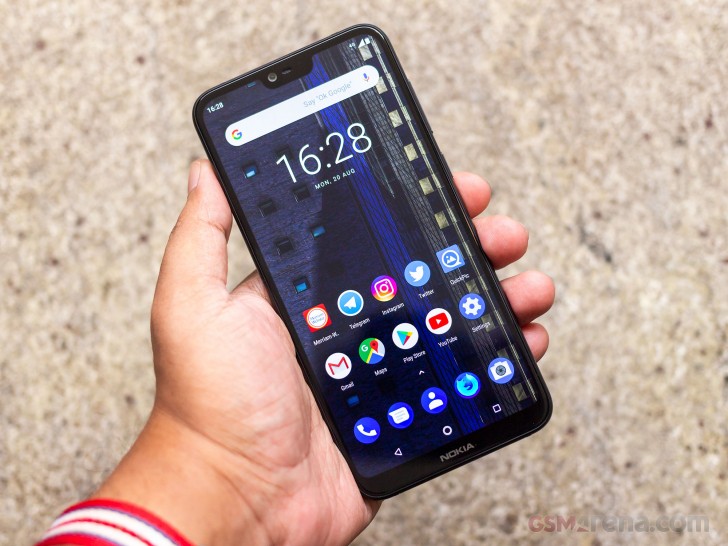 One of the good things about the design, however, is just how much of it is dedicated to the display. Thanks to the notch, the display goes all the way to the top edge, and the notch itself is relatively small.
Near the bottom, there is a thin chin but nothing too distracting. We wish Nokia hadn't put their logo on it here as that attracts more attention to the chin but otherwise the bezels are quite minimal here.
Overall, there is an overwhelming feeling of holding just the display in your hand, which brings some glamor to the humble mid-range category.
Around the sides, the phone uses an aluminum frame with a silky-smooth texture. Of particular note are the perfectly flush SIM tray and the aluminum buttons with polished chamfered edges. The buttons are just a tad too flush with the body but still quite usable. Being all on one side, they are easy to use together for taking screenshots, and you don't accidentally press anything on the other side.
Along the top are a headphone jack and a microphone. On the bottom are a USB-C connector and a single loudspeaker.
Like the front, the back of the phone is also made out of Corning Gorilla Glass 3. The camera system, with the dual lenses and dual LED flash, is ever so slightly raised and below that is the fingerprint sensor. Below that there is yet another Nokia logo and then the Android One branding at the bottom.
There are two problems here. The glass back is slippery, so when you keep the phone on a hard surface, there is a slight tendency for the phone to slide around. Second, the fingerprint sensor position is way too low for a phone of this size. With average sized hands, your finger naturally rests where the flash is, and you have to do a little shift every time to reach the sensor that sits lower. You get used to it over time, but it's never where your finger naturally goes, so it's always a bit awkward.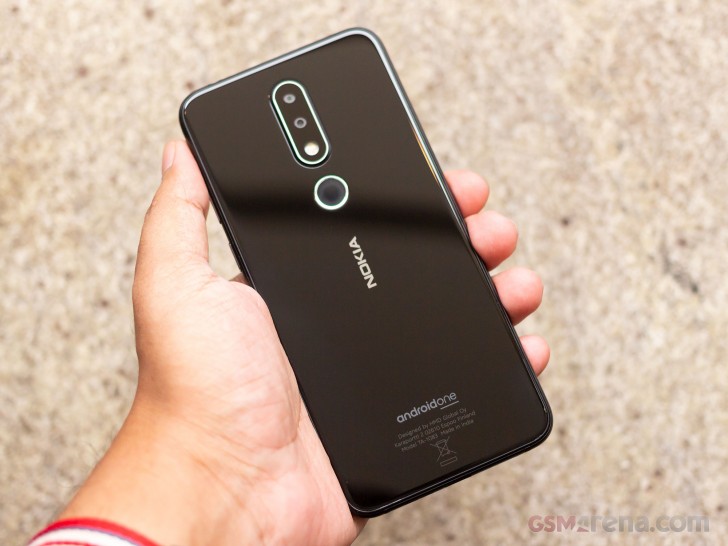 Apart from that, the phone is quite lightweight. While this is a plus, it also feels a bit insubstantial in hand, as if it's a dummy unit. The phone feels oddly hollow, and there is a strange feeling of holding a toy. Conventional wisdom would suggest a glass and metal phone would look and feel great, and while it does look great, it doesn't feel great at all.
My phone just clashed over yet. Is it possible to get the software back
When version 11 can support Nokia 6.1 plus please
I am Nokia 6.1plus PON woner, But somehow my phone is not updated for Android version 11 what's problem