Nokia 8 Sirocco, 7 Plus, and 8110 4G hands-on review
GSMArena team, 25 February 2018.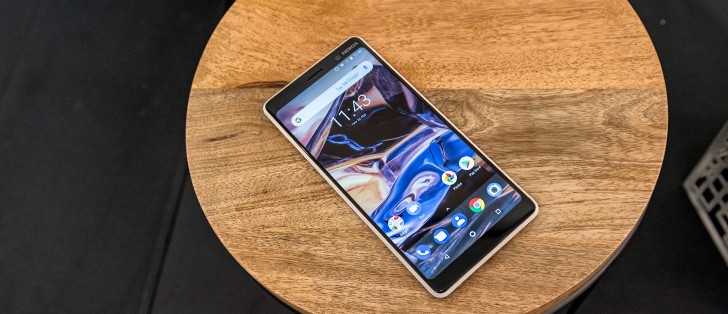 Nokia 6 (2018) hands-on
The Nokia 6 (2018) was released back in January so it's not really new. But we had some quality time to play around with it and get a feel for its differences to the Nokia 6.
It feels the same but looks much better. The anodized aluminum body of the Nokia 6 (2018) comes in Black with Copper accents, White with Iron accents or Blue with Gold accents.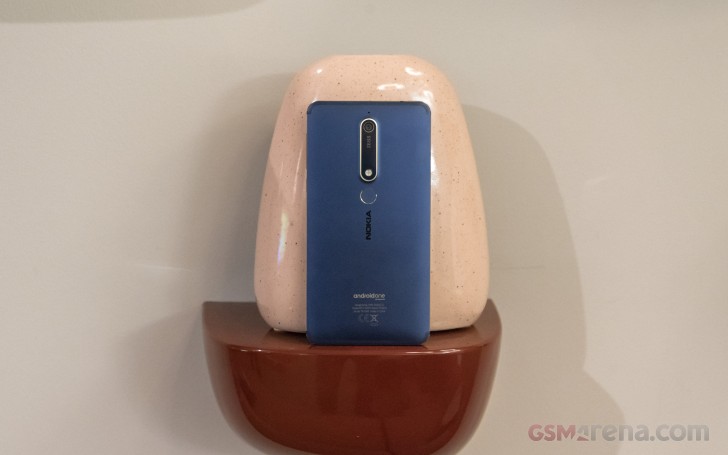 Compared to the Nokia 6 from last year, the 2018 model has a fingerprint scanner on the back and a slightly different camera module. The camera specs are the same on both models.
The other difference is the chipset of choice - the Nokia 6 (2018) uses a Snapdragon 630 chipset in the place of last year's 430.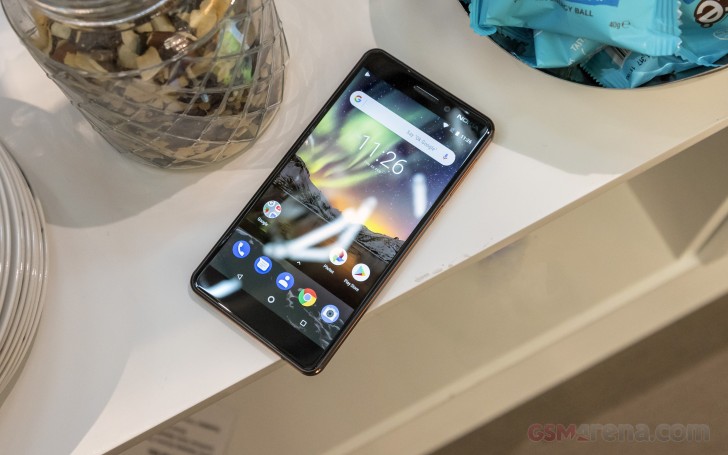 Nokia says that the bump in chipset has resulted in a 60% faster phone this year. From the time we spent with the new Nokia 6 (2018) we can safely say there is a noticeable improvement in performance.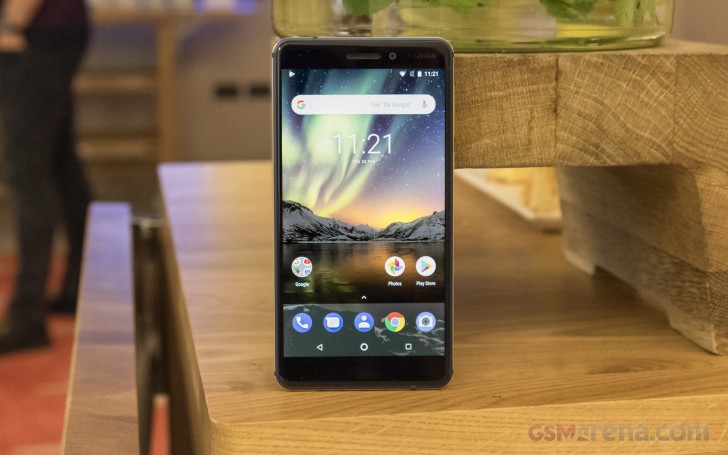 You can get the Nokia 6 (2018) with either 3GB or 4GB of RAM and either 32GB or 64GB of storage, respectively. Both models come with microSD card support for up to 128GB more.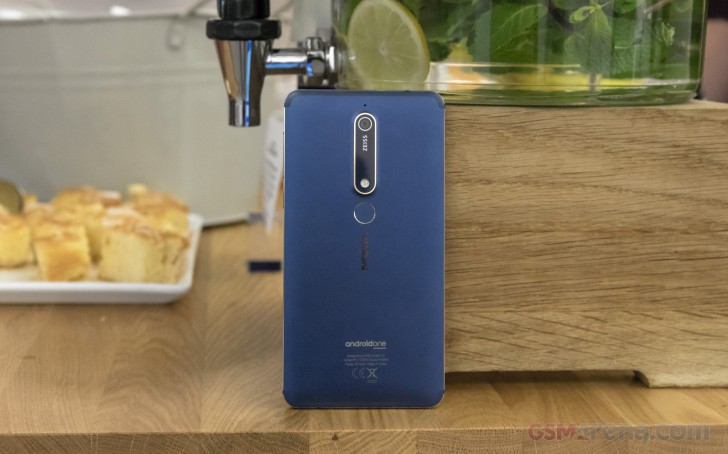 Another noticeable improvement is the fingerprint scanner placement. Last year's scanner was a bit hard to reach under the display - it's much easier to hit the scanning surface when it's dead center on the back of the phone.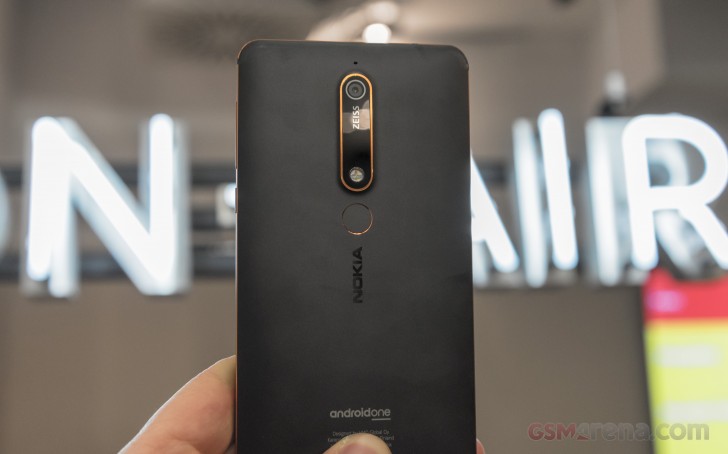 The new paintjobs of the Nokia 6 (2018) really liven up the phone from last year's tame black, silver and grey models. We really liked the Blue Nokia 6 (2018) with Gold accents.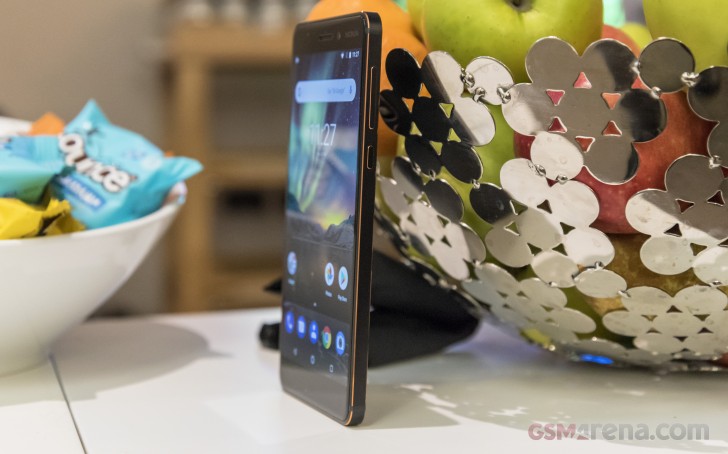 HMD will start selling the Nokia 6 (2018) from April at the price of €279. For that money it will face some tough competition from Chinese rivals like Xiaomi.
Anonymous
30 Jun 2018
rn%
It's it confirmed that we can sync Google contacts between Android phones and Nokia 8810 phone.
Chandra psd Limbu
18 Apr 2018
YPe
Very nice model
Is there a matte finish on the back of the 6 2018?