Nokia 9 PureView review
GSMArena team, 05 April 2019.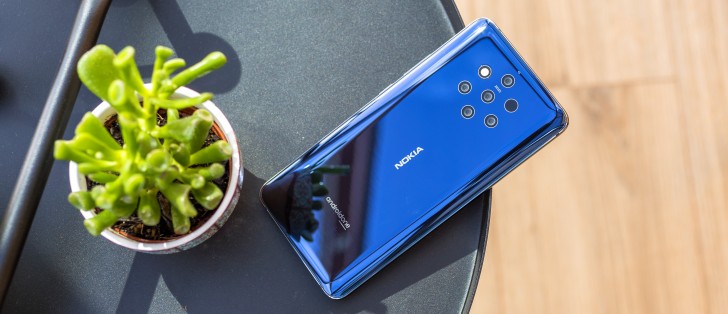 A total of six cameras sit on the back of the Nokia 9
The PureView camera is back with a bang! While today the triple setup is about to become the new norm, Nokia is way ahead as far as we are counting snappers - there are a total of six cameras on its back.
So, there are five 12MP cameras on the back, all sitting behind f/1.8 Zeiss lens. Two of those are RGB, and the other three are monochrome. There is also a sixth camera around - a ToF one - for additional depth information. A dual-tone LED flash is the final thing you'll see at the back.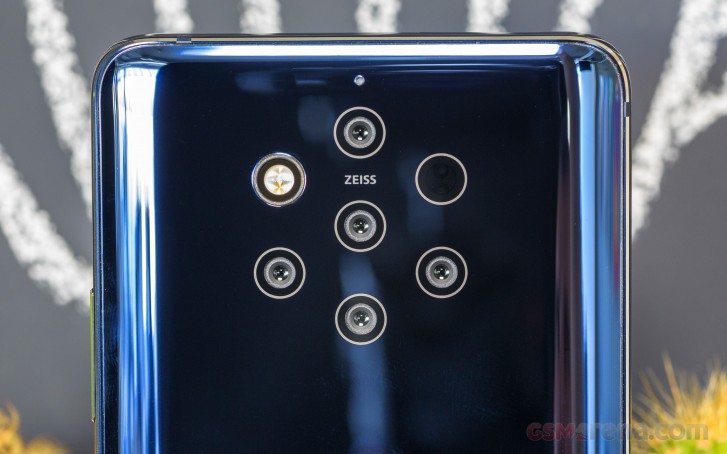 Those five camera lenses have the same fixed focal length of 28mm. You won't find an ultra-wide angle or telephoto snappers, and the Nokia 9 doesn't brag with any fancy shooting modes. The PureView was never intended to be the world's most versatile smartphone camera but to deliver brilliant image quality on par with an expensive full-blown camera. So, how does it happen?
The phone combines the images from all five 12MP cameras, sometimes even multiple frames from each of those, into a single image with a spectacular dynamic range - up to 12.4 stops of difference in light which is as much as a large sensor camera. So overall, the PureView promises unmatched scene depth detection and spectacular dynamic range.
The Nokia 9 was also meant to serve best those who like to tune their photos in post processing - especially photography enthusiasts who already process their digital camera photos from RAW anyway. RAW files give you much more headroom for opening up shadows, bringing back highlights, and applying just the right amount of sharpening and noise reduction.
Nokia says they've worked closely with Adobe to fully support editing RAW data from the images taken on the phone. This can be done in the free mobile version of Adobe Lightroom. It doesn't come pre-installed but is offered as an additional download during the initial setup.
Nokia has also partnered with Google so that Google's Photos app could natively support photos taken with the Nokia 9's five cameras. Google Photos is able to adjust the focal point after taking the photo, adjust the amount of bokeh, and will be able to display the full-size RAW files - which are DNG.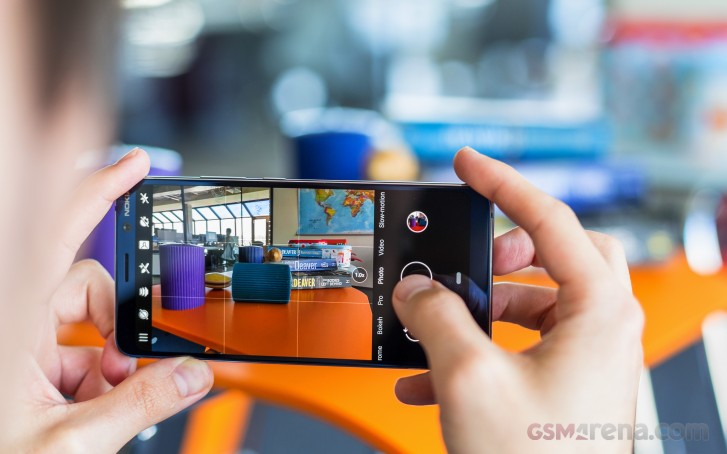 Thanks to the sheer amount of camera sensors and the ToF camera, Nokia says that this setup can produce a much more detailed depth map of the scene - for more convincing defocusing. The phone gathers up to 1200 layers of depth data (as opposed to only 10 on most phones) for up to 40m away from the camera. This means we should see much more realistic bokeh in photos, the blur would gradually be stronger the further that part of the scene is from the camera. The depth info is stored within the photo and Google Photos will allow you to change the amount of defocusing after the shoot.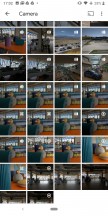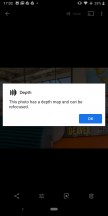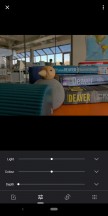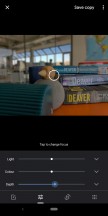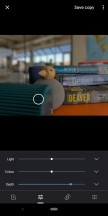 Adjusting the focus post shooting
The video recording part of the camera is not as exciting, but the basics are covered - it can shoot 4K HDR videos at 30fps. There is no optical image stabilization, while digital one is available only when shooting in Full HD.
Now, let's check the Nokia's camera app as it is the only piece of custom software on this phone. Luckily for us, and you, it's been improved since the previous Nokia phones, though the left side of the viewfinder is still overcrowded with various toggles.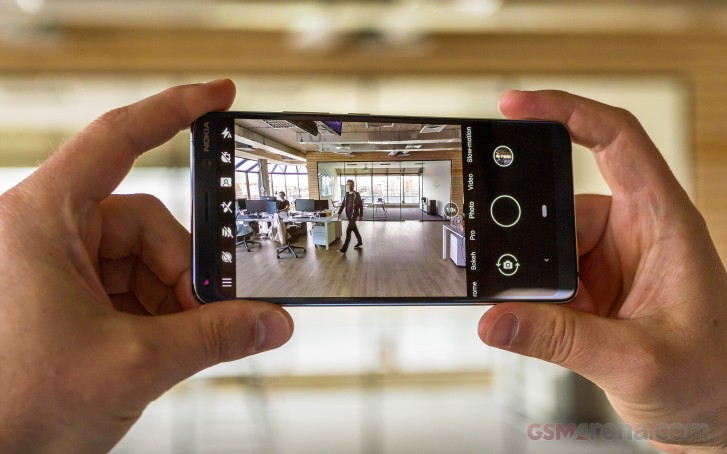 The camera app is tailored for swiping between the shooting modes, a way that the iPhones pioneered a long time ago. The available modes are Square, Panorama, Monochrome, Bokeh, Pro - left (or down) from the default Photo, and Video, Slow-mo, Time-lapse right (or up) from Photo.
While in the Photo mode you'll get many toggles on the opposite side of the shutter key - motion (a.k.a. live photo), depth information, beauty, single/dual/P-I-P (for combined front/rear shots), timer, flash, and Settings (you can opt for RAW+JPG from here).
The Pro mode lets you pick one of five white balance presets, focus manually, choose ISO (100-3200) and shutter speed (1/500s-10s), or set exposure compensation (-2/2EV in full stop increments).
Image quality
The Nokia 9 PureView can either save only the JPG images or you can opt for having both the RAW (DNG) file and the default JPG. We chose to have both files saved as HMD recommends using Lightroom to edit the RAWs for the best result.
Well, choosing to save both files will cost you. It takes a while to process a photo and save it and there is a queue for that once you start shooting. It takes up to 20s for saving RAW+JPG and up to 10s for saving a JPG only. And if you've shot say 30 photos in a row, you will have to wait a significant amount of time to see the last one. It's a bummer, but that's the price of having a camera system of such complexity.
Not to mention the amount of storage shooting RAW+JPG takes. One hundred images can easily run you 6GB or more. This is all good and dandy until you realize the phone's storage is only 128GB and there is no way to expand that.
The processing and saving happens in the background but only when the Nokia 9 is unlocked. Meaning if you shoot a couple of shots, then lock the phone and put it in your pocket thinking you will see those photos when you sit for a coffee - you'd be wrong. You have to keep the PureView unlocked if you want those pictures ready before you decide to browse them when you take your next break.
The phone gets noticeably hot during picture taking and processing and using the camera actively takes a noticeable toll on the battery. We don't think the Nokia 9 can last you a whole day when taking occasional photos on vacation. A beefy power bank is a must-have accessory in this case.
The first batch of photos we've prepared to show you include the direct JPGs the phone saves automatically when shooting images. They weren't edited in any way, and this is what you will get if you rely on Nokia's automatic point-and-shoot processing.
And it's nothing exceptional, unfortunately. The pictures we snapped during the day have accurate colors and good contrast but are over-sharpened, sometimes to a detail-ruining extent. The dynamic range is excellent, higher than what the average smartphone can achieve, but nothing jaw-dropping or industry-changing. Phones like P30 Pro or the Galaxy S10 can do similar if not better on Auto.
Don't forget to use our integrated photo compare tool if you are browsing the desktop version of our website - the shortcut is available at the bottom right of each set of samples.
The Nokia 9 offers 2x and 5x zoom, but zooming is done digitally. The 2x option just crops and upscales from the regular photo, while 5x crops and, well, forgets to upscale. So, if some of you hoped for a lossless digital zoom with all those snappers - the Nokia 9 can't do that.
And here is Huawei P30 Pro for comparison, which does 2x hybrid and 5x optical zoom.
The Nokia 9 has a native monochrome mode thanks to its B&W cameras, and you can take some nice B&W shots. Unfortunately, by default, they come out over-sharpened just like the color ones.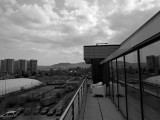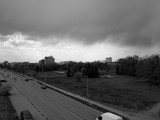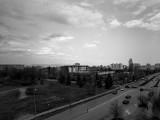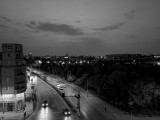 Nokia 9 12MP monochrome photos
We weren't that impressed with the default photos, but we also had the RAW files, so we've decided to play with those in Lightroom. The app offers automatic adjustments. First, we used only those - just hit Auto and then Save. Simple as that. The images we exported this way had better detail, contrast, and colors than the regular JPEGs, but turned out to be much softer than they should be in reality. This makes the statements that anyone from Adobe has worked on optimizing the Lightroom output for the Nokia 9 sound a bit dubious.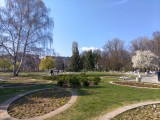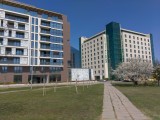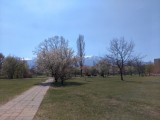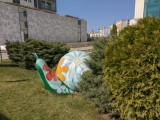 Nokia 9 PureView 12MP Lightroom auto edited photos
Then we went all-in, and we started tuning the photos tonally, as well as in sharpness and detail as much as we saw fit. And the photos we ended up were excellent - with top-notch detail, excellent colors and contrast, sharp enough but not over the top. And we were pleasantly surprised by the natural rendition of grass and foliage.
The dynamic range remained great but stellar or exceptional is what it isn't.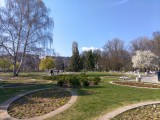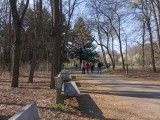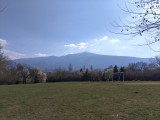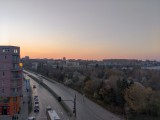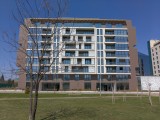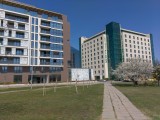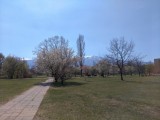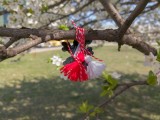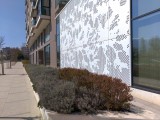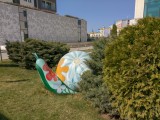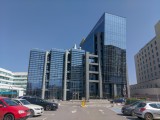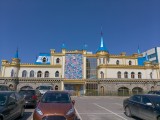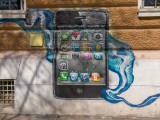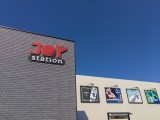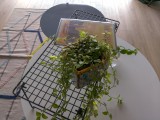 Nokia 9 PureView 12MP Lightroom processed to taste photos
So, to get flagship-grade photos in good light, you should expect to process all your images in Lightroom. And having said that, this is the only way you can get acceptable low-light photos.
The Nokia 9 isn't a match for any flagship when it comes to night shots. It lacks a Night Mode and relies purely on its frame-stacking and processing. And the default output is of rather poor quality - the images are noisy with blown highlights, and even the resolved detail doesn't look good. Then there is the excessive sharpening which further boosts the noise, and the final shots are average at best.
Your only option to get a good low-light shot is Lightroom, and this is valid only if you've opted for saving in both DNG and JPG. With enough patience and playing with the sliders you can get a much better night photo even if it's a noisy one.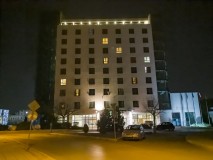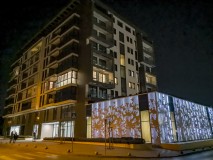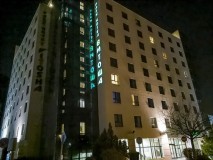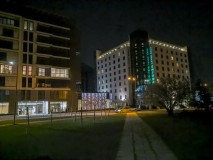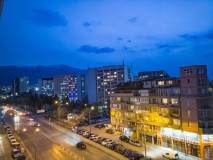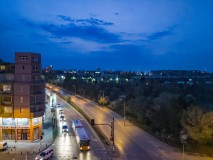 Nokia 9 PureView 12MP Lightroom processed to taste low-light photos
Here you can see how the Nokia 9 compares against other snappers in our extensive pixel-peeking database.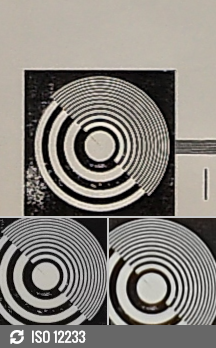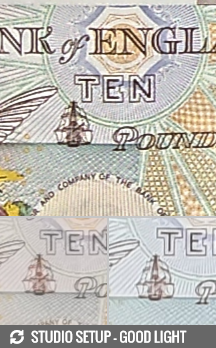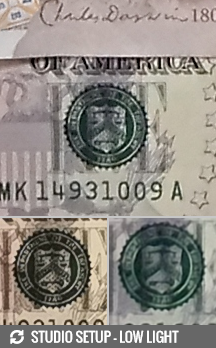 Nokia 9 PureView vs. Huawei P30 Pro vs. Samsung Galaxy S10 in our Photo compare tool
Nokia is really trying but they failed to include feature like INFRARED PORT which is very important to enable the users/customers enjoy using the products as remote control on house appliances when necessary.
From my experience with Nokia Lumia 930 I can say that Nokia 9 has nothing in common with PureView.