Nokia Lumia 1520 32GB model coming to AT&T
08 January, 2014

According to a report by WPCentral, AT&T is about to start offering a 32GB model of its Windows Phone 8 flagship - the Nokia Lumia 1520. So if you've been waiting for the 32GB version of the phablet on AT&T, you will be able to buy it starting January 10.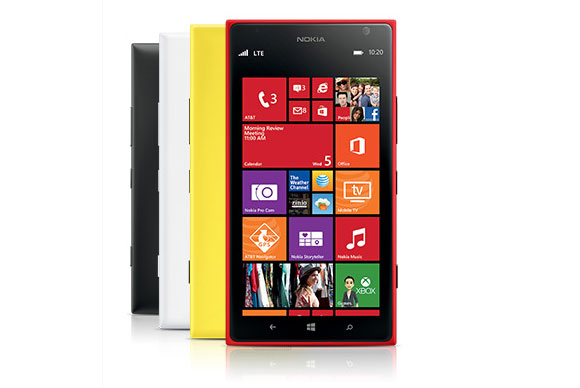 The US carrier started offering the 16GB Lumia 1520 at its brick-and-mortar stores as well as online for direct purchase back in November last year. AT&T asks for $199 with a 2-year contract. Judging by the way this things usually work, the 32GB units will probably retail for $299 on contract.
The report also suggests that the Lumia 1520 will be sold as a Direct Fulfillment device - it will be available for online orders and not in stores.
With the microSD card slot on board of the 32GB Lumia 1520, you'll be able to fit nearly 100GB of files if you get a 64GB microSD card. Anyway, pricing is yet to be announced, but with January 10 just around the corner, we won't have to wait much longer to know all about it.
We've already reviewed the Nokia Lumia 1520 and even put it head-to-head with the Galaxy Note 3. If you still haven't made up your mind about the phablet, you will do well to check out those articles.
Related
Samsung's figuren are down. The rest will follow soon. The slide has started. Droids are from now on slowly disappearing.... Good riddance...
It's not because people prefer Android. Android has always been the lowest in user satisfaction from what I've seen. Android took off back then when iPhone was exclusive to AT&T while Android was on every carrier. The Lumia 1520 is the flagship p...
Popular articles
Popular devices