Nokia Lumia 1520 now available for just $50 on contract
28 December, 2013

Judging by its performance in our Smartphone Champions League, the Nokia Lumia 1520 is a favorite to quite a few of our readers. And the great news to those of you based in the US is that the phablet is now available for the tempting $50 on contract through Amazon.
Of course, AT&T is still your only option (unless you pay the full $629 price), but that's quite a lot of savings to be had if you don't mind going with it. The promo is available on all available colors of the Nokia Lumia 1520 – black, red and yellow and white, so you don't need to make any sacrifices there.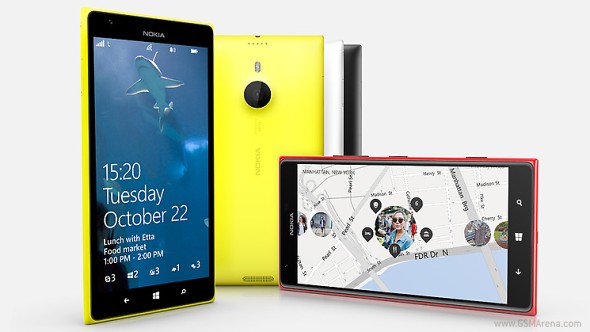 Proceed this way if you want to take advantage of the deal and start the New Year with a brand new Nokia phablet.
Related
Why don't you actually try and use the Note3 before saying things. Both are good, but preferences aside the Note3 has many advantages. And both are very fast.
using 1520 its the best phone available in market what a speed and easy to operate. always better than note 3 thanks nokia.
How so. I pointed out a couple comments of a couple people that were exaggerated fanboy stuff as that. Not even really talking about you. When it came to us I was specifically very calm with on purpose and started using the rude and words because you...