Nothing confirms that the phone (1) will not be available in the US
Peter, 22 June 2022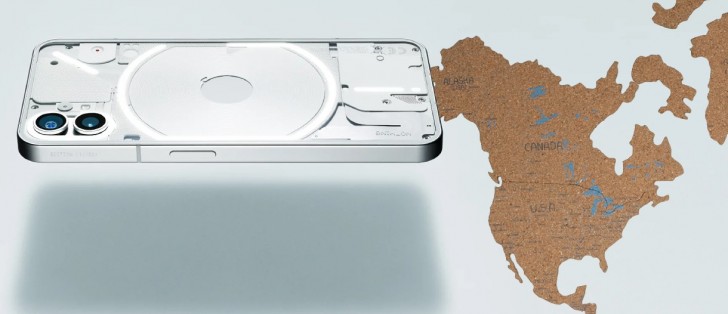 We already suspected that would be the case, but now it is official - the Nothing phone (1) will not be available in the US. No North American carrier was on the supported list that we saw yesterday when 100 limited edition units were put up for auction. Here is what the company had to say:
"While we'd love to bring phone (1) to the entire community around the world, we're focusing on home markets, including the UK and Europe, where we have strong partnerships with leading local carriers. It takes a lot to launch a smartphone as you know, from ensuring the handset is supported by the country's cellular technologies to carrier partnerships and local regulation, and as we're still a young brand we need to be strategic about it," said Nothing in a statement to PCMag.
Verizon does not allow phones on its network that are not on its whitelist. Similarly, AT&T enables VoLTE only for select phones. And that is effectively a ban, since without VoLTE your phone will need to drop down to 3G to make a call and AT&T shut down its 3G network this February. T-Mobile is more open, but it doesn't use the all of the same bands as European carriers, so coverage will be spotty.
Nothing does have plans to launch a smartphone in the US in the future, but it will need to get at least one major carrier on board first. Founder Carl Pei has done it before, the OnePlus 6 was the first from his former company to sell in the US and Canada with support for several carriers (but not all).
PS. Even though some units are being auctioned off right now, the Nothing phone (1) launch is set for July 12.
Related
How can Google kill these Samsung handsets when their market reach is not even half of what Samsung has? Samsung is the biggest android vendor even bigger than google.
So what? Do they buy the phones? They do. How they pay for it, is up to them and the carrier or reseller, whatever they want. What is important is the number, income and profit. Why don't people in China or India do the same? They barely can a...
I have the A52s and have not experienced any issues after the update to android 12.
Popular articles
Popular devices
Electric Vehicles