OnePlus 6 shines on Geekbench a week ahead of launch
08 May 2018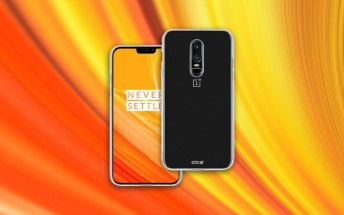 Next week we'll see the long-awaited OnePlus 6 with a notch on the display at its official unveiling. A unit of the phone was just tested on Geekbench and this gives us some new information, as well as confirming older rumors.
OnePlus 6 will come with model number A6003, backing the trend of OnePlus 3 being A300X and OnePlus 5 being A500X. It will also come with Qualcomm Snapdragon 845, but that's no surprise since the company already confirmed the chipset.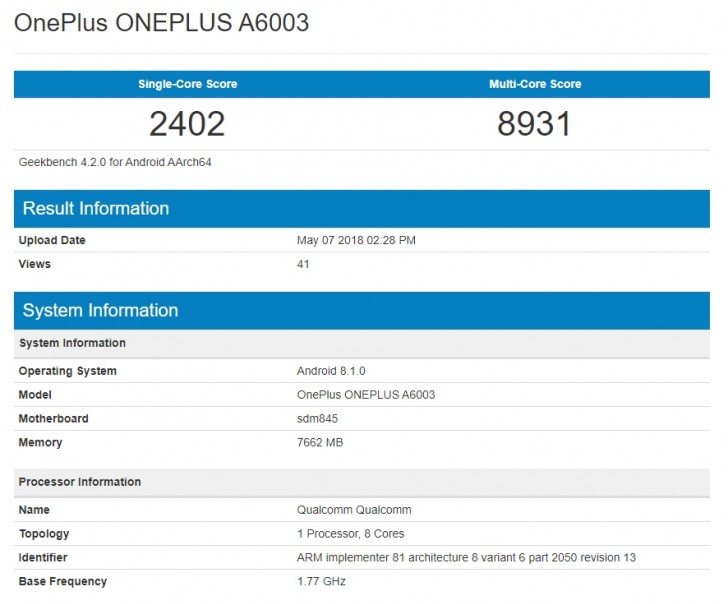 The OnePlus 6 will arrive with the latest Android Oreo 8.1. Back in December, a staff member said it was too risky to switch to the program for faster updates, so hopefully, the company fixed the issue in the past six months. The OnePlus A6003 has 8 GB RAM, but most likely there will be a cheaper 6 GB version.
We compared the Geekbench results with other Snapdragon 845 phones we already tested (along with the predecessor OnePlus 5T), and we have to say the scores look promising. We will be at the official event in London, so stay around for latest info and hands-on impressions when the time comes.
GeekBench 4.1 (multi-core)
Higher is better
Xiaomi Mi MIx 2S
9158
OnePlus 6
8931
Sony Xperia XZ2
8466
Samsung Galaxy S9+ (Snapdragon)
8349
OnePlus 5T
6701
GeekBench 4.1 (single-core)
Higher is better
Xiaomi Mi MIx 2S
2468
Sony Xperia XZ2
2454
OnePlus 6
2402
Samsung Galaxy S9+ (Snapdragon)
2199
OnePlus 5T
1960
Related