OnePlus 8 review
GSMArena team, 25 April 2020.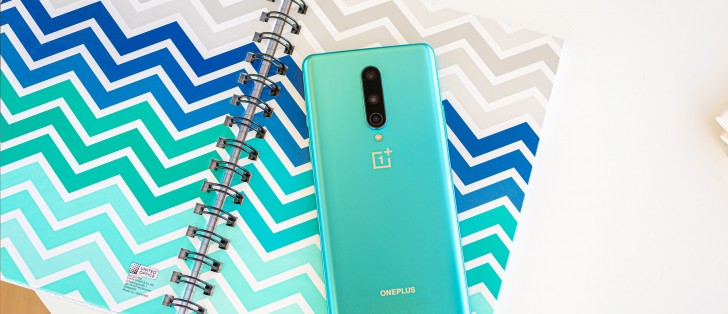 Final words
You could say that the OnePlus 8 is in no man's land in a way. While the Pro is all geared up to fight with the big boys - price-wise and feature-wise, that is. The 8, however, is considerably cheaper than the 8 Pro while still competing against flagship killers and high-value flagships. The price seems to be the biggest hurdle of the 8, especially when considering the fact that it costs a little bit more than the 7 Pro and 7T Pro without offering a significant improvement in most aspects. In fact, if you are not seeing 5G happening in your area soon or it's not a big factor for you, then getting a hold of the OnePlus 7T or the 7T Pro might be the more sensible purchase. Or you could always take a closer look at what the competition has to offer.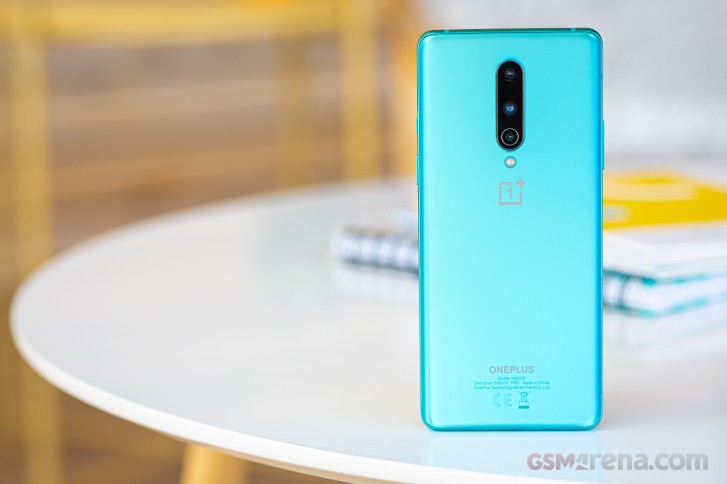 The first phone that springs to mind is the newly released Samsung Galaxy S20+. Yes, the vanilla OnePlus 8 costs just around 40 to 50 Euros less than the S20+. Oh, what times we live in. Anyway, spending a little more on the Galaxy S20+ will get you a superior 120Hz display, a camera setup, which also performs a little bit better and gives you a more sensible selection of focal lengths. Or at least the zoom cropping execution is far better. Also, the new Samsung One UI is more refined than ever with tons of features to play around with.
On the other hand, the OnePlus 8 offers longer battery life, slightly faster charging, better speakers, way superior under-display fingerprint reader, arguably better Snapdragon 865 chipset (not valid in China and the US) and has a lot to offer to stock Android fans. The software, as always, is the biggest advantage of the OnePlus 8, depending on how you look at it, of course. The S20+ does have proper IP68 certification outside of the USA and wireless charging, though. All in all, the OnePlus 8 Pro might stand a chance against the S20's this year when you account for the price, but the vanilla 8 will have a hard time competing for your hard-earned money.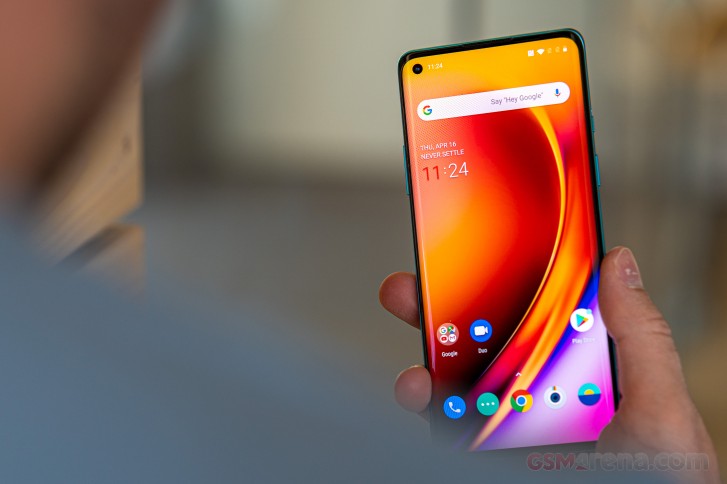 Another surprisingly pricey addition to the flagship family this year is the Xiaomi MI 10 5G and Mi 10 Pro 5G. The former, in particular, is competing against the proper OnePlus 8. They are equally priced at €700 in Europe and offer roughly the same hardware - big and bright 90Hz displays, standard, ultra-wide and macro camera setups, Snapdragon 865 chipsets and fast 30W charging. And if the samples we took with the Xiaomi Mi 10 Pro 5G are anything to go by, the camera performance on both phones seems mostly on par. Xiaomi's contender, however, gives you wireless charging, bigger battery, which doesn't necessarily mean longer battery life due to other factors like software and hardware optimization but it's probably safe to assume it's going to be in the same ballpark, meaning excellent. It all boils down to personal preference between Xiaomi's MIUI and OnePlus' nearly stock OxygenOS.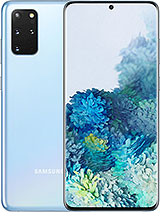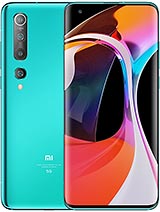 Samsung Galaxy S20+ • Xiaomi Mi 10 5G
If you've come this far into the review, you are probably asking yourself whether the upgrade to the 8 Pro is worth the extra €200. Of course, this strongly depends on your budget but in most cases, we would say yes. In those cases where you are absolutely sold for this year's OnePlus' 8-series, and you are okay with digging a little bit deeper into your pockets. Perhaps the software side of things is making you come back for another year, or it's something else. Whatever the reason may be, the 8 Pro does have a couple of important advantages over its more affordable sibling, unlike last year's nearly non-existent disparity between the 7T and 7T Pro.
The 8 Pro will get you a proper telephoto camera, much-improved main and ultra-wide cameras, bigger display (if you are into that) with higher 120Hz refresh rate, 10-bit color depth and true tone adjustment using RGB sensor, fast wireless charging, IP68 certification, and a bigger battery. With all being said, the 8 feels like too big of a compromise if you are looking for a true flagship experience and let's face it, if you are looking for phones in this price category, you might as well get the proper flagship this year. Sadly, this wasn't an issue last year with the 7T and 7T Pro.
Lastly, an honorable mention for Huawei's P40-series, which this year seems to be a worthy competitor once again but lack the much-needed Google services outside of China. The vanilla P40 is an excellent phone to consider with great camera experience, compact form factor, and dependable battery life with fast charging. However, the high price and the lack of Google services keep us from recommending it.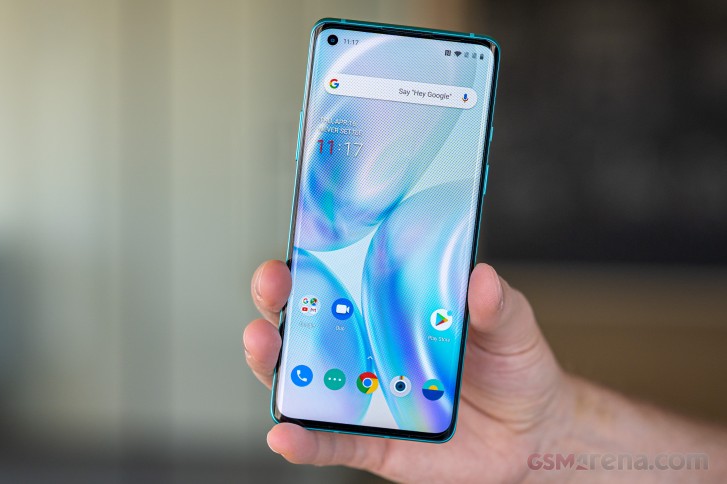 We'd also like you to keep in mind that the pricing situation in India and China is a little bit different. In those two markets, the OnePlus 8 family appears to be way more sensible, probably because both markets are home to some cutthroat competition while the western markets are somewhat less price-sensitive. For example, the OnePlus 8 costs INR 41,999 in India, which is almost €200 less than in Europe. And as for the OnePlus 8 Pro, it goes for INR 54,999 - around €230 less than what OnePlus is asking in Europe and the US.
Verdict
As an isolated case, the OnePlus 8 is an excellent phone with nice main camera performance, excellent battery life, fast charging, bright and buttery-smooth 90Hz display, probably the best-sounding stereo speakers in town, unrivaled fingerprint reader performance and fast and optimized OxygenOS.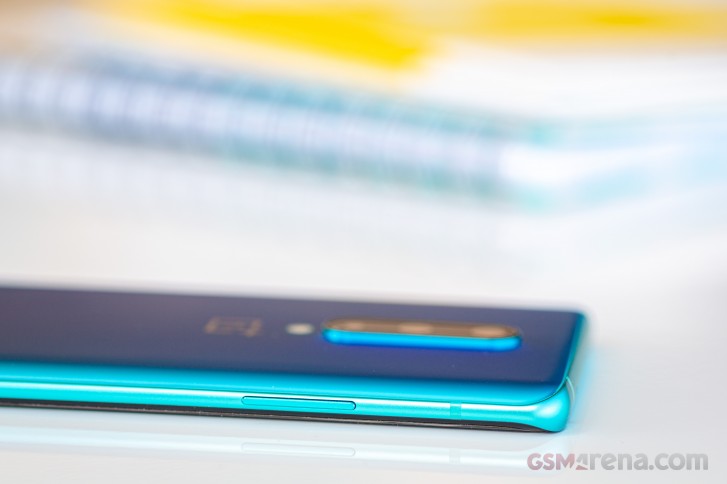 However, at this price, the phone is going to have some hard time competing with the likes of Samsung S20+, for example. It also leaves a lingering sensation of a downgrade compared to the OnePlus 7T, which had all the proper focal lengths and offered better macro shots too.
So this time around, it's hard to say for sure whether the OnePlus 8 is worth your money. As you can see, it depends on the market, and it depends on what you are after. But putting the software aside, in markets outside of China and India, there might be more sensible options for the price. Better yet, if 5G isn't on top of your list of priorities, getting your hands on a 7T or 7T Pro still hanging on a shelf somewhere might be the best way to go. And if going up the price ladder is an option, 8 Pro or any other flagship for the price will serve you better in the long run.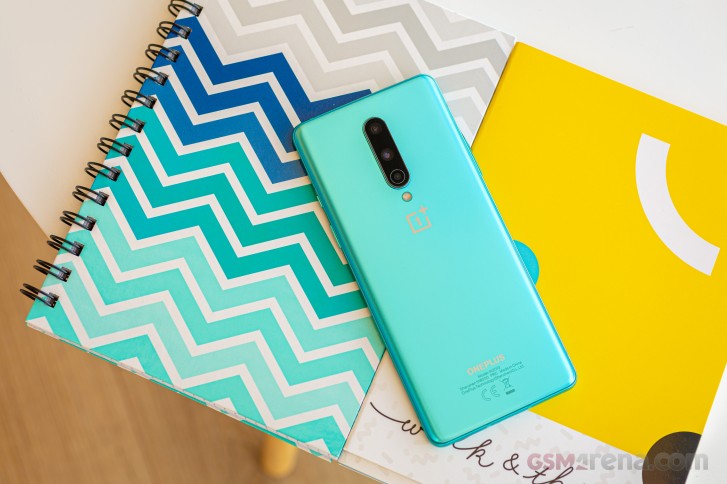 Pros
Great build and ergonomics, the phone feels smaller than it actually is.
Super bright, accurate and smooth 90Hz OLED screen.
One of the best-sounding stereo speakers in town.
Excellent battery life even in 90Hz mode.
Competitive fast charging.
OxygenOS with more features than ever.
Satisfactory main camera performance with great Night mode.
Cons
A bit pricey outside of China and India, costs more than the 7T Pro when accounting for the storage.
The camera setup is a downgrade compared to the 7T and 7T Pro - a useless macro instead of telephoto.
The 2x zoom is no match for a proper telephoto and the ultra-wide has no AF.
4K videos not sharp enough.
No wireless charging and no official IP68 certification (except for T-Mobile and Verizon units).
Current prices
Does the 8 have the notorious "grayish HDR blacks in complete dark surroundings" issue.. 7t , 8t as well as 9 series suffer from it.
7pro has a Telephoto lens too, if you are looking a good camera setup. About the 8 or 8T, what do you suggest ? I have the opportunity to get the 8(8/128) for 449 euros or 7 pro for 379 euros (8/256) abd I dont know which one I should get
I got both phones. And I'm extremely satisfied with both experiences. But i recommend the 8 for a longer term updates and better handling as the pro 7 was bulkie and heavier than the 8. Charging is also an advantage in the 8.