OnePlus Nord review
GSMArena team, 10 August 2020.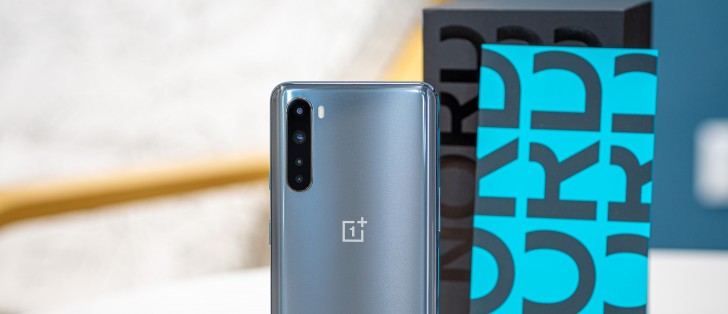 Oxygen OS 10.5
Oxygen OS is a core and major part of the OnePlus experience. Always has been and especially now that the popular custom ROM has been through so many years of upgrades, iterations, polish, and most importantly - a constant user feedback loop. That's one of the things OnePlus does best. And sure, just like any software, it's not perfect, but its large loyal following in itself is indication enough of its quality.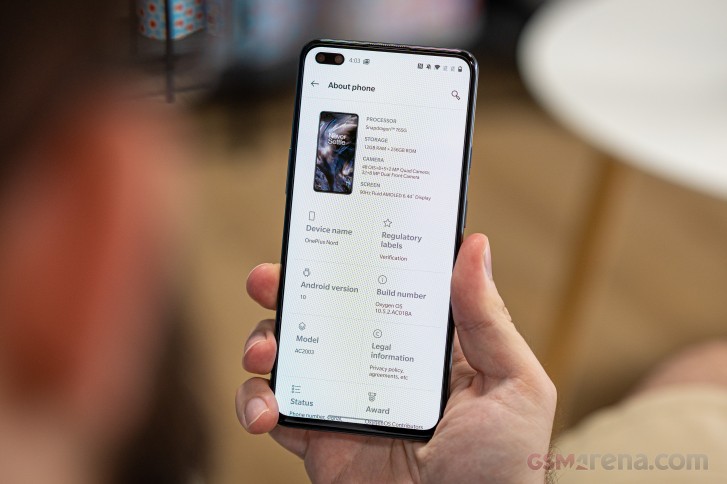 Our review unit OnePlus Nord is running Oxygen OS 10.5.2, on top of an Android 10 core. In keeping with tradition, it retains a close to AOSP appearance, with all of the additional features carefully and unobtrusively stacked on top. Truth be told, modern Oxygen OS is a far cry from the near vanilla experience of old. The Nord is packed to the brim with various additional features. Even so, thanks to its careful iterative approach and major focus on low-level, input and output latency optimization, OnePlus has managed to maintain what is still one of the snappiest and most responsive Android experiences in the industry.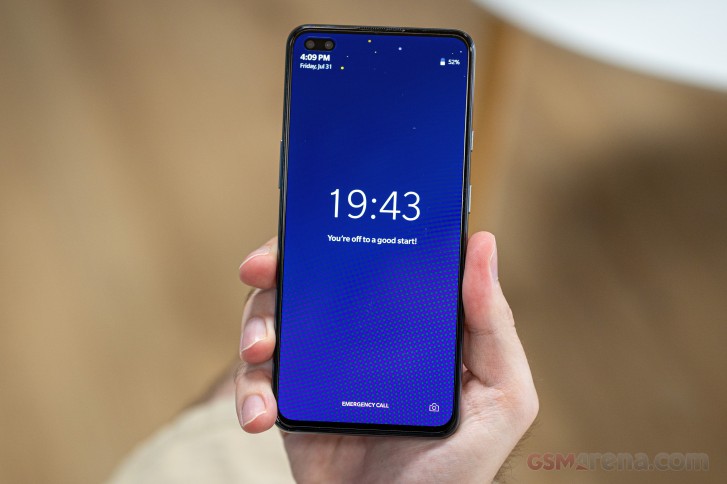 Oxygen OS is very welcoming to new users too. OnePlus Switch is the built-in data transfer tool that's compatible with other Android devices through the OnePlus switch app or iOS devices via iCloud login that will pull the data from a backup. It's one of the more versatile migration solutions out there.
First introduced with the 6T, the in-display scanner has made its way into the Nord as well and is just as quick and reliable as always. One thing worth noting is its relatively low placement on the display of the Nord. An odd reality, seeing how the OnePlus 8 Pro specifically moved the reader up a bit for better comfort. On the Nord, you do have to resort to some thumb-stretching.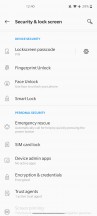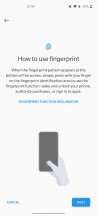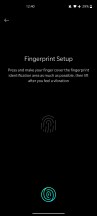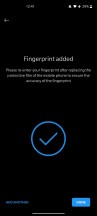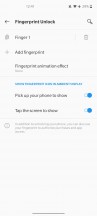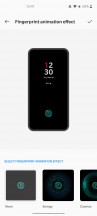 Security options • Fingerprint setup
In addition to fingerprint, you can register your face to unlock the phone, just know it won't be as secure. In any case, it works quickly and reliably.
The lock screen is standard for many Android UIs. Notifications populate here and a couple of shortcuts, each for Google Assistant and the Camera app can be reached by swiping from either the lower left or lower right corners.
An always-on display feature has probably been the most requested upgrade in the Oxygen OS community for quite some time now. It is finally a reality, in the shape of a customizable Ambient Display clock.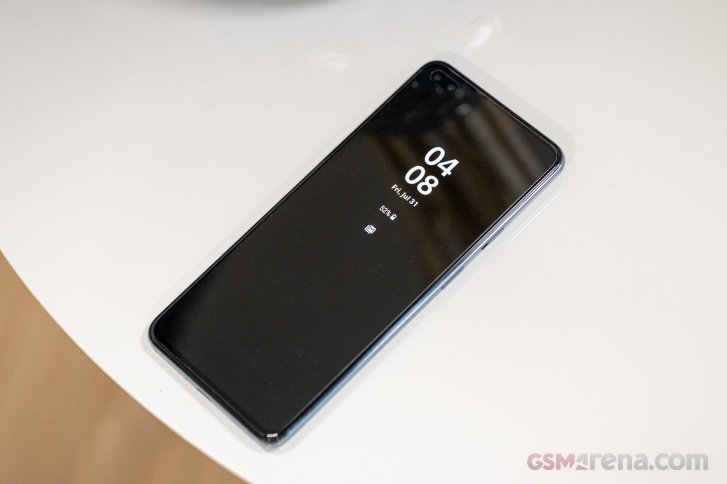 The AOD UI also contains optional notifications, as well as contextual controls, for things like music playback. You also get to choose whether to show the AOD upon picking up the phone or tapping the display. You can also enable both.
By default, the app drawer is accessed by vertically swiping. You can also opt to disable the app drawer, as is more popular with Chinese Android skins.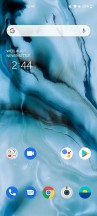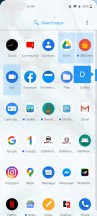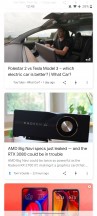 Home screen • App drawer • Google Feed
And that's just the tip of the iceberg of launcher customization options. The drawer can be set to automatically trigger the app search function, instead of just dropping you in a list of apps. The swipe-down gesture, typically reserved for bringing down the notification shade and quick toggles can also be remapped to show the proprietary Oxygen OS Shade, instead.
Shelf contains quick access to a Toolbox, memos a digital wallet, weather, as well as a custom app shortcut list. Apparently, however, the particular screen wasn't seeing too much, since in recent versions of Oxygen OS a traditional Google Feed has taken its old spot as the left-most pane on the home screen. At least OnePlus didn't remove it entirely.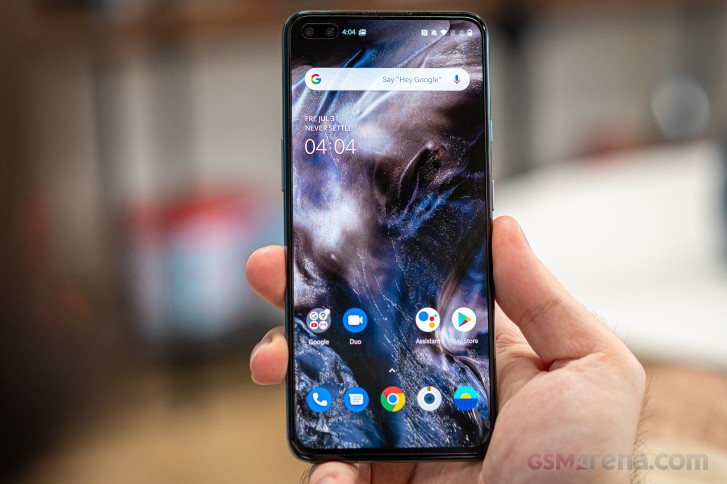 The notification shade is a standard affair. The second pull-down shows a manual brightness slider. Meanwhile, Quick Settings available include a "Reading mode" which reduces colors for a more comfortable reading experience, Zen Mode, Focus Mode, Screen recorder, and you can add additional ones like Data saver, VPN, Invert colors, Bedtime mode, and Live caption (which is also found in the volume menu).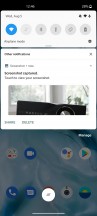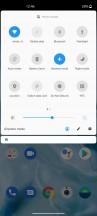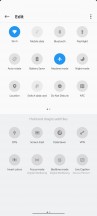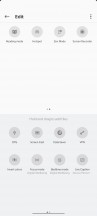 Notification shade • Quick settings • Edit Quick settings
There are plenty of visual customization options in Oxygen OS as well, found under a dedicated Settings menu. Here, you can change the look of the UI, and you can choose a light theme (Illuminating light), dark theme (nuanced dark), or a semi-dark theme (vibrant tints).
Dark mode is technically a theme on Oxygen OS, so there isn't a way to schedule it to come on after dark like some other UI skins. Dark mode isn't to be confused with "Night Mode" which can be scheduled but deals with the screen's blue-light filter.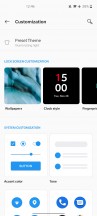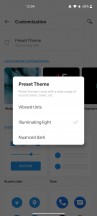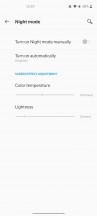 Customization menu • Light and dark themes • (not to be confused with) Night Mode
That is not to say that if you want dark mode, you are only limited to one of the default themes. On the contrary. You can mix and match visual elements to your heart's content and tweak different aspects of the look and feel. The Tone option, in particular, has a dark mode, alongside a regular "single accent color" light mode and a colorful one. No colorful dark mode for now, though. If you go for a single accent color option, you can choose exactly what that color is in the corresponding menu.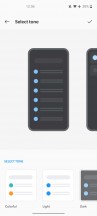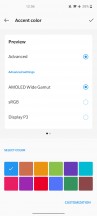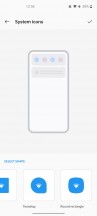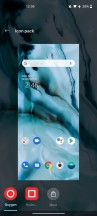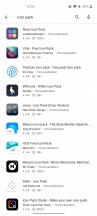 Tone settings • Accent Color settings • System icons • Icon packs
Some of the other customization menus allow you to change the shape of quick setting icons, and set a different icon pack if you wish. Oxygen OS offers standard compatibility with most popular packs already on the Play Store. Finally, you can set a new font as well. The default is Roboto, but you can also set it to OnePlus' own "Slate" font.
Continuing with the customizations menu, here you can also change the wallpaper, the clock style for Ambient Display and the fingerprint unlocking animation. "Horizon light", as seen on the OnePlus 8 Pro is notably absent. Since there are no curved edges on the Nord's flat display to light-up, OnePlus decided to skip the feature.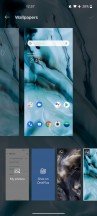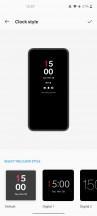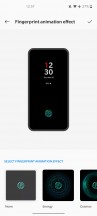 Customizing: Wallpaper • Clock • Fingerprint unlock animation
Live Caption is a relatively new feature, now making its way to OnePlus devices and Oxygen OS. It is actually a Google feature, first introduced with Android 10 on the Google Pixel 4 duo, that can transcribe any audio into on-screen captions without needing an internet connection. It is helpful for deaf or hard of hearing users since it can transcribe stories or other kinds of media where closed captions are otherwise unavailable. As of this writing, it only supports English and has its ups and downs. Music lyrics trip it up more often than not, but it consistently nails articulate speech.
Here are some other notable features that are part of Oxygen OS under the "Utilities" menu in the Settings. The first is called Quick Launch and is accessed through the fingerprint scanner. If you unlock the phone and keep holding your finger, a carousel will pop up. From here you can drag your finger to a set of customizable shortcuts or apps.
Oxygen OS supports dual instances of supported apps in its Parallel Apps feature. You can use it to manage a second account on Facebook, Snapchat, WhatsApp, WeChat, or any other app that many not support multiple logins.
App locker will block selected apps from being used until you enter the phone's passcode or a fingerprint. This isn't to be confused with "Hidden Space", which is a sneaky way of hiding apps in the launcher.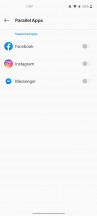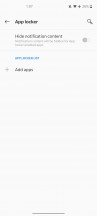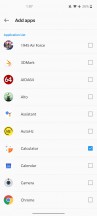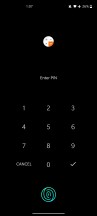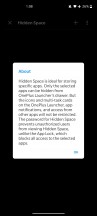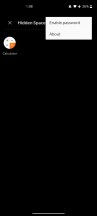 Parallel apps • App locker and Hidden space
If you play a lot of mobile games, Oxygen OS has its own game-optimizer tool called Game Space. If you want to go all-in on your gaming experience, Fnatic mode will block all notifications, restrict background activity, and even disable the second SIM to make sure that all resources will go to the game.
Despite including most aspects of AOSP, oxygen OS still has quite a few in-house apps for basic features. Often times, doubling existing Google solutions. These are typically styled consistently and play along with system-wide UI customization, which is a plus.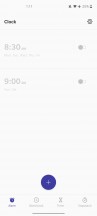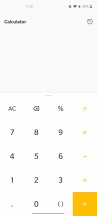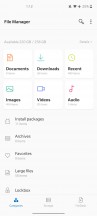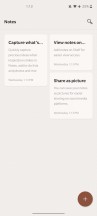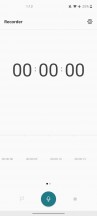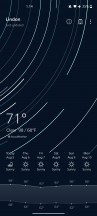 Clock • Calculator • File manager • Notes • Recorder • Weather
The built-in gallery app is versatile and offers few, but well-implemented and essential editing tools.
Synthetic benchmarks
OnePlus has a solid track record of optimizing the performance of its handsets. Through a combination of lean software and some fine-tuned low-level enhancements to things like CPU governors and schedulers, OnePlus devices have frequently ended-up on top performance charts, for their respective silicon.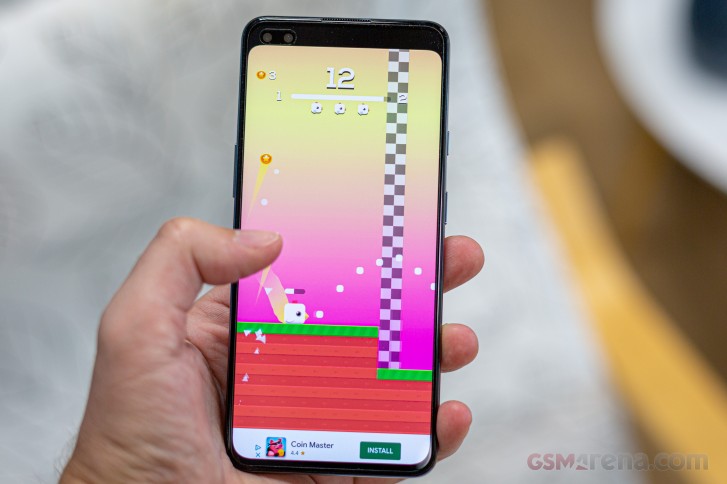 That being said, the Nord is not a flagship, with its Snapdragon 765G chipset and we need to adjust our expectations accordingly. It has two Kryo 475 custom ARM cores at its helm, the Prime one, running at 2.4GHz and its Gold sibling reaching 2.2 GHz. Then there are six 1.8GHz Kryo 475 Silver units. On the GPU side of things - an Adreno 620. Nothing to phone home about, but perfectly adequate to deliver solid all-round performance. More than plenty for the average Android user.
The Snapdragon 765G chipset is paired with plenty of RAM and storage in our review unit. We are examining the top-tier 12GB, plus 256GB one. This, in itself, could result in a small boost in some benchmark numbers. If nothing else, bugger flash chips tend to be a bit faster than their slower counterparts. Even so, the RAM here is LPDDR4X and the storage chips operate at UFS 2.1 speeds. It's not cutting edge hardware, but well suited for the class and solid enough for most users. Plus, with its small 7nm manufacturing process and integrated X52 5G modem, the Snapdragon 765G is engineered for efficiency first, rather than blazing performance.
Starting with some pure-CPU tests and GeekBench, we can see the OnePlus Nord holds its ground well, basically squeezing as much performance as possible form the Snapdragon 765G. For the sake of thoroughness, we also ran GeekBench with the OnePlus Fnatic mode on. Having it on does not measurably influence benchmark scores, with numbers coming in within margin of error. This is expected, since Fnatic and the OnePlus Game mode are meant to ensure steady and high performance for prolonged sessions. Not to push the chipset harder for short bursts, as required by benchmarks.
GeekBench 5.1 (multi-core)
Higher is better
OnePlus 8
3399
Xiaomi Poco F2 Pro
3332
Realme X50 Pro
3175
OnePlus 7T
2858
OnePlus Nord
1953
OnePlus Nord (Fnatic)
1945
vivo X50 Pro
1937
Motorola Moto G 5G Plus
1898
Oppo Reno3 Pro 5G
1815
Oppo Reno4 Pro
1781
Samsung Galaxy A71
1733
Motorola One Fusion+
1705
Xiaomi Mi Note 10 Lite
1694
Realme 6 Pro
1666
Oppo Reno3 Pro
1517
Sony Xperia 10 II
1413
GeekBench 5.1 (single-core)
Higher is better
OnePlus 8
919
Xiaomi Poco F2 Pro
916
Realme X50 Pro
911
OnePlus 7T
776
vivo X50 Pro
636
OnePlus Nord
610
Oppo Reno3 Pro 5G
609
OnePlus Nord (Fnatic)
605
Motorola Moto G 5G Plus
589
Oppo Reno4 Pro
569
Realme 6 Pro
565
Samsung Galaxy A71
542
Motorola One Fusion+
542
Xiaomi Mi Note 10 Lite
521
Oppo Reno3 Pro
398
Sony Xperia 10 II
315
Moving on to more compound tests and AnTuTu 8, we once again find the OnePlus Nord making the best out of its hardware. Once again, the vivo X50 Pro, rocking the same Snapdragon 765G chipset, manages to inch out a slight lead. However, it's a marginal one, at best, and impossible to translate in real-world performance terms.
AnTuTu 8
Higher is better
Realme X50 Pro
592447
OnePlus 8
564708
Xiaomi Poco F2 Pro
538221
OnePlus 7T
485585
vivo X50 Pro
323736
OnePlus Nord (60Hz)
315641
OnePlus Nord
312794
Oppo Reno3 Pro 5G
308231
Motorola Moto G 5G Plus
299926
Realme 6 Pro
268785
Motorola One Fusion+
267980
Samsung Galaxy A71
263396
Oppo Reno4 Pro
261359
Xiaomi Mi Note 10 Lite
253271
Oppo Reno3 Pro
227810
Sony Xperia 10 II
196545
Since AnTuTu has quite a few GPU components to its test runs, both off and on-screen ones, this is the point at which we started running our tests in both the basic 60Hz mode and the higher 90Hz one. Like we already mentioned in the display section of the review, the high refresh rate behavior on the Nord is a bit complex and not straight-forward. Not all apps are guaranteed to take advantage of it in any way. AnTuTu is one of those apps. We verified that regardless of refresh rate settings, it always ran at 60Hz. Hence, the extremely close test results we got between the 60Hz and "90Hz" runs.
What about true GPU benchmarks then? GFXBench did, in fact, comply with the 90Hz setting and did not bump the refresh rate down while running. However, the Adreno 620 GPU only had enough power to push a maximum of 50fps onscreen in the lowest-intensity Manhattan OpenGL ES 3.0 test, we still run. That, in turn, makes the current refresh rate a moot point.
GFX 3.0 Manhattan (1080p offscreen)
Higher is better
OnePlus 8
127
Xiaomi Poco F2 Pro
126
Realme X50 Pro
123
OnePlus 7T
112
Huawei P30 (perf. mode)
90
Huawei P30
88
OnePlus Nord (60Hz)
56
Oppo Reno3 Pro 5G
56
OnePlus Nord
55
vivo X50 Pro
51
Motorola Moto G 5G Plus
50
Oppo Reno4 Pro
42
Xiaomi Mi Note 10 Lite
42
Samsung Galaxy A71
41
Realme 6 Pro
41
Motorola One Fusion+
38
Sony Xperia 10 II
19
GFX 3.0 Manhattan (onscreen)
Higher is better
OnePlus 8
60
Realme X50 Pro
60
Xiaomi Poco F2 Pro
60
OnePlus 7T
59
Huawei P30
59
Huawei P30 (perf. mode)
59
OnePlus Nord
50
OnePlus Nord (60Hz)
50
Oppo Reno3 Pro 5G
48
vivo X50 Pro
45
Motorola Moto G 5G Plus
43
Samsung Galaxy A71
37
Realme 6 Pro
37
Oppo Reno4 Pro
36
Xiaomi Mi Note 10 Lite
36
Motorola One Fusion+
34
Sony Xperia 10 II
16
As we ramped-up the test difficulty, this trend remained consistent. We ended-up getting the exact same numbers, both on-screen and off-screen, with just the occasional margin of error deviation of a single frame. These results are also about as high as we can expect from the Snapdragon 765G and its Adreno 620 GPU, meaning, once again, that the OnePlus Nord is making the most out of the hardware it has to work with.
GFX 3.1 Manhattan (1080p offscreen)
Higher is better
OnePlus 8
88
Xiaomi Poco F2 Pro
87
Realme X50 Pro
86
OnePlus 7T
79
Huawei P30 (perf. mode)
56
Huawei P30
54
OnePlus Nord
38
OnePlus Nord (60Hz)
38
Oppo Reno3 Pro 5G
38
vivo X50 Pro
36
Motorola Moto G 5G Plus
33
Oppo Reno4 Pro
31
Samsung Galaxy A71
30
Realme 6 Pro
30
Xiaomi Mi Note 10 Lite
30
Motorola One Fusion+
27
Oppo Reno3 Pro
20
Sony Xperia 10 II
13
GFX 3.1 Manhattan (onscreen)
Higher is better
Realme X50 Pro
60
OnePlus 7T
59
Xiaomi Poco F2 Pro
59
Huawei P30
48
Huawei P30 (perf. mode)
48
OnePlus Nord
34
OnePlus Nord (60Hz)
34
Oppo Reno3 Pro 5G
32
vivo X50 Pro
31
Motorola Moto G 5G Plus
29
Samsung Galaxy A71
27
Realme 6 Pro
27
Oppo Reno4 Pro
26
Xiaomi Mi Note 10 Lite
26
Motorola One Fusion+
25
Oppo Reno3 Pro
17
Sony Xperia 10 II
10
GFX 3.1 Car scene (1080p offscreen)
Higher is better
OnePlus 8
52
Realme X50 Pro
51
Xiaomi Poco F2 Pro
51
OnePlus 7T
48
Huawei P30 (perf. mode)
33
Huawei P30
29
OnePlus Nord
21
OnePlus Nord (60Hz)
21
Oppo Reno3 Pro 5G
21
vivo X50 Pro
20
Motorola Moto G 5G Plus
19
Oppo Reno4 Pro
18
Realme 6 Pro
18
Samsung Galaxy A71
17
Xiaomi Mi Note 10 Lite
17
Motorola One Fusion+
16
Oppo Reno3 Pro
7.3
Sony Xperia 10 II
7.1
GFX 3.1 Car scene (onscreen)
Higher is better
OnePlus 8
46
Realme X50 Pro
45
OnePlus 7T
41
Xiaomi Poco F2 Pro
40
Huawei P30 (perf. mode)
28
Huawei P30
26
OnePlus Nord
19
OnePlus Nord (60Hz)
19
Oppo Reno3 Pro 5G
18
vivo X50 Pro
17
Motorola Moto G 5G Plus
16
Realme 6 Pro
16
Samsung Galaxy A71
15
Oppo Reno4 Pro
15
Xiaomi Mi Note 10 Lite
15
Motorola One Fusion+
14
Oppo Reno3 Pro
7.4
Sony Xperia 10 II
5.6
The OnePlus Nord did exhibit slightly odd behavior during the most-intense GFXBench Aztek runs. Both while using the OpenGL ES and the Vulkan API. Certain results don't quite line up neatly. Then again, looking at other similarly-equipped devices, like the Motorola Moto G 5G and the Oppo Reno3 Pro 5G, we can also see sporadic behavior. Perhaps, we are bumping against some odd software bottleneck of the benchmark. Regardless, this is an unreasonable and unrealistic amount of stress to put on a mobile GPU in terms of real-world use. Android games are extremely well-optimized nowadays and you even with the heaviest titles, you can expect smooth performance and automatic behind-the-scenes readjustments taking place. In that sense, the OnePlus Nord might not be flagship-grade, but is not starved for power, either.
3DMark SSE OpenGL ES 3.1 1440p
Higher is better
OnePlus 8
7290
Xiaomi Poco F2 Pro
7223
Realme X50 Pro
7221
OnePlus 7T
6296
Huawei P30 (perf. mode)
4279
Huawei P30
4055
OnePlus Nord
3285
vivo X50 Pro
3214
Oppo Reno3 Pro 5G
3214
OnePlus Nord (60Hz)
3187
Motorola Moto G 5G Plus
3031
Oppo Reno4 Pro
2512
Realme 6 Pro
2506
Xiaomi Mi Note 10 Lite
2467
Samsung Galaxy A71
2464
Oppo Reno3 Pro
1243
Sony Xperia 10 II
1125
3DMark SSE Vulkan 1440p
Higher is better
OnePlus 8
6720
Xiaomi Poco F2 Pro
6660
Realme X50 Pro
6472
OnePlus 7T
5540
Huawei P30 (perf. mode)
4264
Huawei P30
4163
OnePlus Nord
3067
Oppo Reno3 Pro 5G
2995
vivo X50 Pro
2983
OnePlus Nord (60Hz)
2960
Motorola Moto G 5G Plus
2821
Oppo Reno4 Pro
2377
Realme 6 Pro
2334
Samsung Galaxy A71
2253
Xiaomi Mi Note 10 Lite
2248
Oppo Reno3 Pro
1551
Sony Xperia 10 II
1121
3DMark did manage to properly run at 90Hz, as well and with its combination of off and on-screen tests did manage to put the difference in refresh and hence, maximum potential frame rate in numbers. Not terribly practical numbers, though.
The main takeaway here is that the OnePlus Nord lives up to OnePlus performance claims and manages to get the most out of its hardware. Unlike its OnePlus 8 siblings, it does not have flagship silicon at its disposal. But its number-crunching potential is perfectly adequate for most users.
The extra attention to smoothness and fluidity constantly being put into Oxygen OS, from the surface all the way down to the kernel optimizations, does pay off. The Nord is very snappy and responsive. A true pleasure to use.
Bro which one is best in camera & video iphone8+ or nord??
Actually there are some people who dont know how to capture images even they are provided with best phone in the market, in my personal opinion one of my friend cannot capture with 8 pro and other one did best photo using nord. It all depends on you ...