OnePlus Nord long-term review
GSMArena team, 05 October 2020.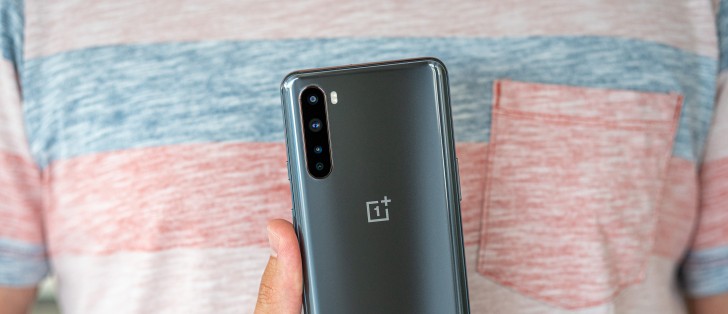 Battery Life
The OnePlus Nord performed very well in our battery life test. At 4115mAh, the Nord doesn't have the largest battery in its price category but thanks to the low power Snapdragon 765G chipset, the phone achieves a satisfactory run time.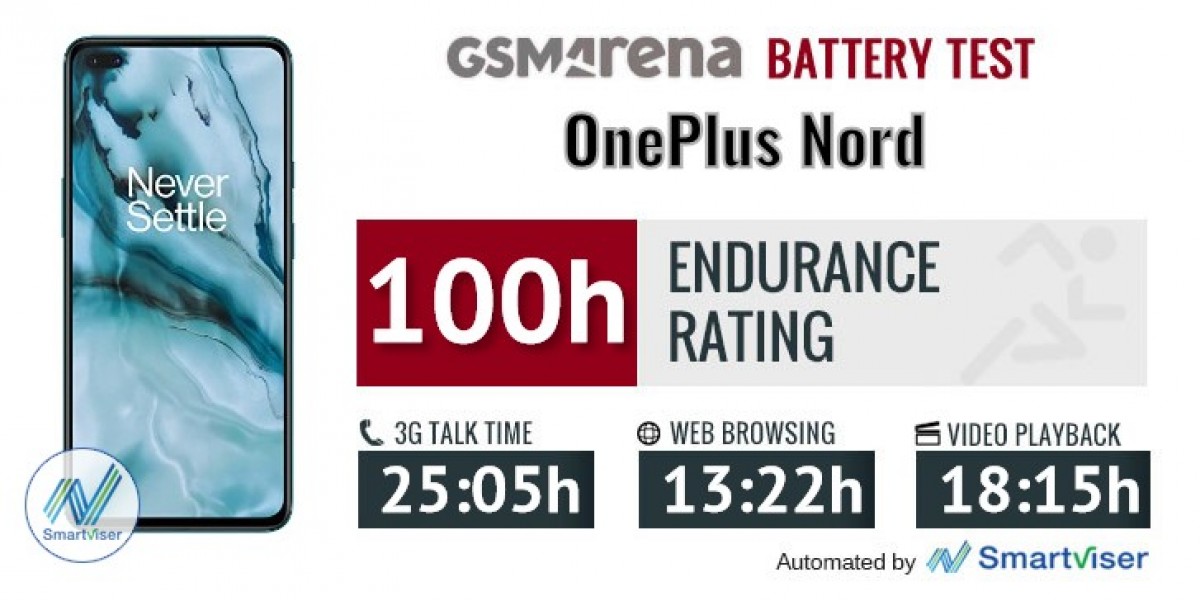 Of course, when it comes to charging, the OnePlus Warp 30T is one of the best out there, even if it's not the outright fastest. You can charge the phone completely from flat within an hour, which is still pretty impressive even if there are faster charging solutions out there.
Software and Performance
The OnePlus Nord runs on OxygenOS 10 on top of Android 10. At the time of publishing this, the phone had just received the OxygenOS 10.5.8 update with September 1 security patch.
While super-quick updates may not be OnePlus' forte, the company has made a name for itself when it comes to fast and clean UI design. Over the years, OnePlus has made many changes to OxygenOS but the focus has always been on keeping it clean and keeping it working smoothly, so you never get the feeling of wading through years of accumulated cruft that you get when using some of the other custom implementations of Android.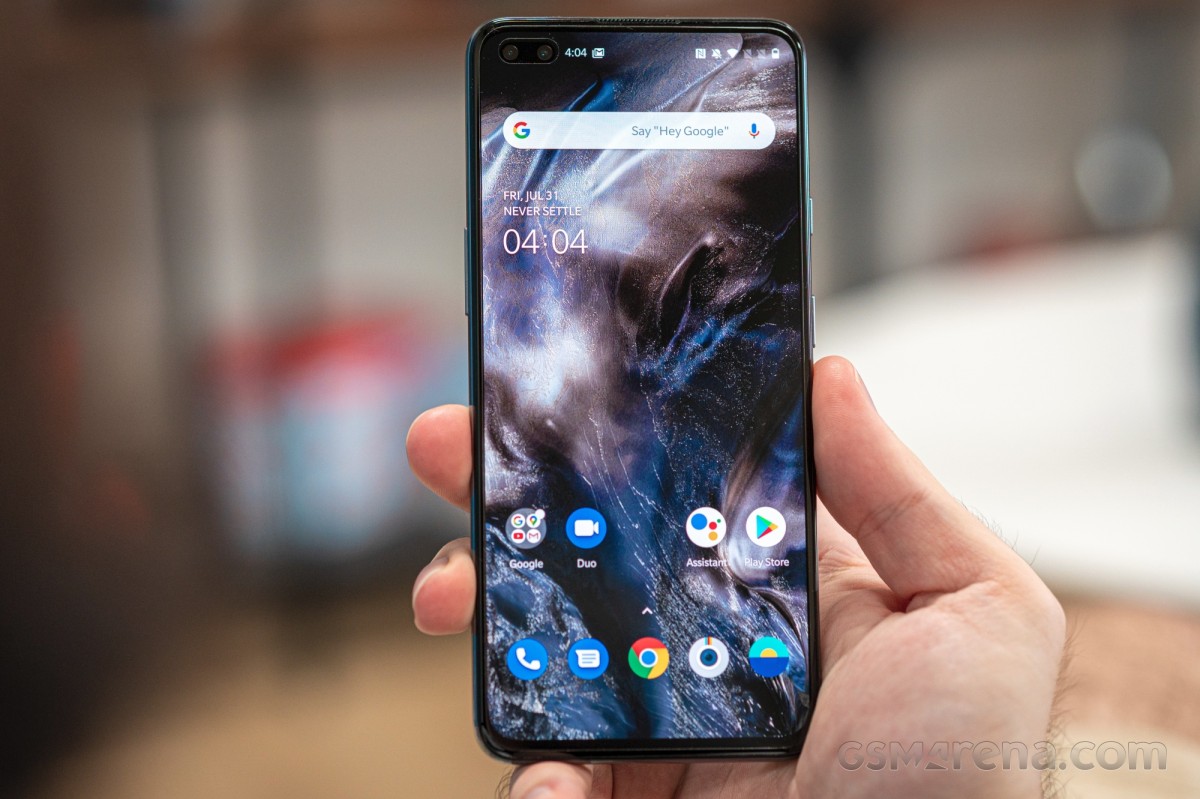 A big part of this is the UI. While not "stock" by any stretch of the imagination, OnePlus has carefully chosen a design language that closely mimics Google's design. This gives the user the impression of using a near-stock UI but at the same time one that is much more customizable. This customizability works across all levels, from the launcher to the default OnePlus apps, to the OS itself.
Aside from cleanliness, OnePlus has also prioritized speed. This involves having quicker animations and transitions and identifying stress points to eliminate any stutters or frame drops. This has resulted in a consistent and smooth user interface that feels a joy to use, especially on these high refresh rate displays.
There are some annoyances, however, especially on the Nord and the India specific unit that we are testing here. As we have mentioned in our OnePlus 8 Pro long term review, OnePlus Red Cable Club on Indian units, a program where users can get some free cloud storage and discounts on some services, repairs, and OnePlus products. All this app needs is for you to sign in using an OnePlus account. However, should you choose to ignore it, it gets a bit annoying.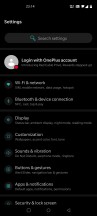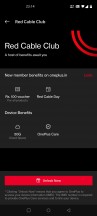 Red Cable Club (India exclusive)
A small part of this annoyance is notification alerts to get you to sign up. A major part, however, is the persistent item at the top of the Settings that constantly reminds you that you haven't yet signed up for this service. Periodically, OnePlus will throw in a needless 'New' badge on it just to tempt you to click on it even if nothing has changed.
The Gallery app will occasionally join in on the annoyance and nag you to use the free cloud storage you get as part of this program.
To be clear, these things aren't as cheap and annoying as actual ads like other OEMs bundle in their phones. However, one of the reasons users preferred OxygenOS was that it was free of annoyances like these, and it seems OnePlus slowly forgets that. It's also frustrating that these things are only limited to the Indian units; OnePlus knows damn well that it would never get away with this in the western market while southeast Asian markets generally have a higher tolerance for such shenanigans, especially when packaged as a value add.
The Nord also ships with Google's version of the Phone and Messages app instead of the OxygenOS versions. Both these apps are inferior to what OnePlus makes, so naturally, users were upset when they first discovered them on their new phones. The Google Phone app, for instance, did not have a voice-recording feature that the OnePlus app did. Google Messages also doesn't have any way to sort incoming messages into notifications and chats the way the OnePlus app does. Eventually, Google did roll out the voice recording feature for the Phone app but the Messages app continues to be embarrassingly limited.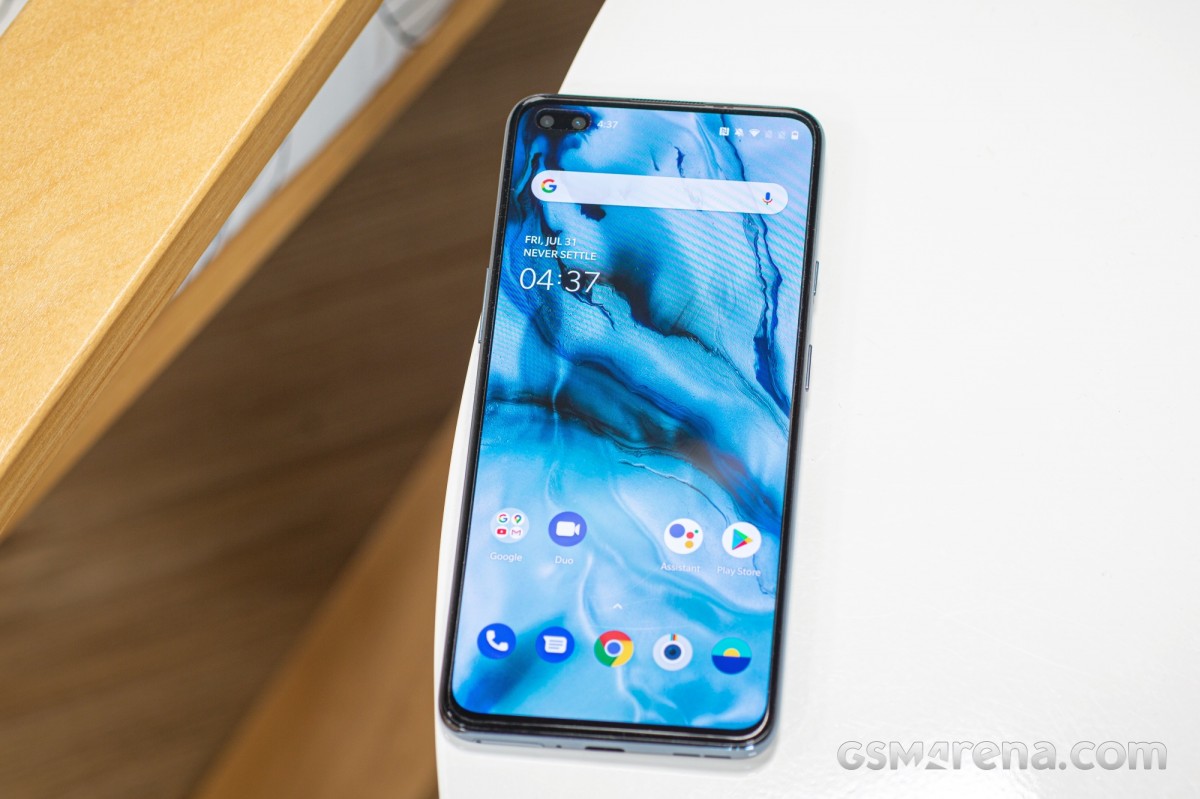 Coming back to the performance, as mentioned before, the Nord performs exceptionally well. This was especially a surprise to us because the phone does not ship with the latest and greatest flagship chipset. Instead, it has the Qualcomm Snapdragon 765G, which isn't bad on paper and also one of Qualcomm's faster chips.
However, OnePlus has strung every ounce of power out of this chip because, in practice, the OnePlus Nord feels about as fast and responsive as any 2020 flagship. We often have to move back and forth between devices as we test them and often find ourselves moving between the Nord and the much more expensive OnePlus 8 Pro. To say that we always noticed the difference in performance between them would be an overstatement. The OnePlus 8 Pro does feel smoother and more responsive, but that may be due to the 120Hz display. When it comes to devices in its price range, the OnePlus Nord puts the competition to shame with the combination of a 90Hz display and excellent software optimization.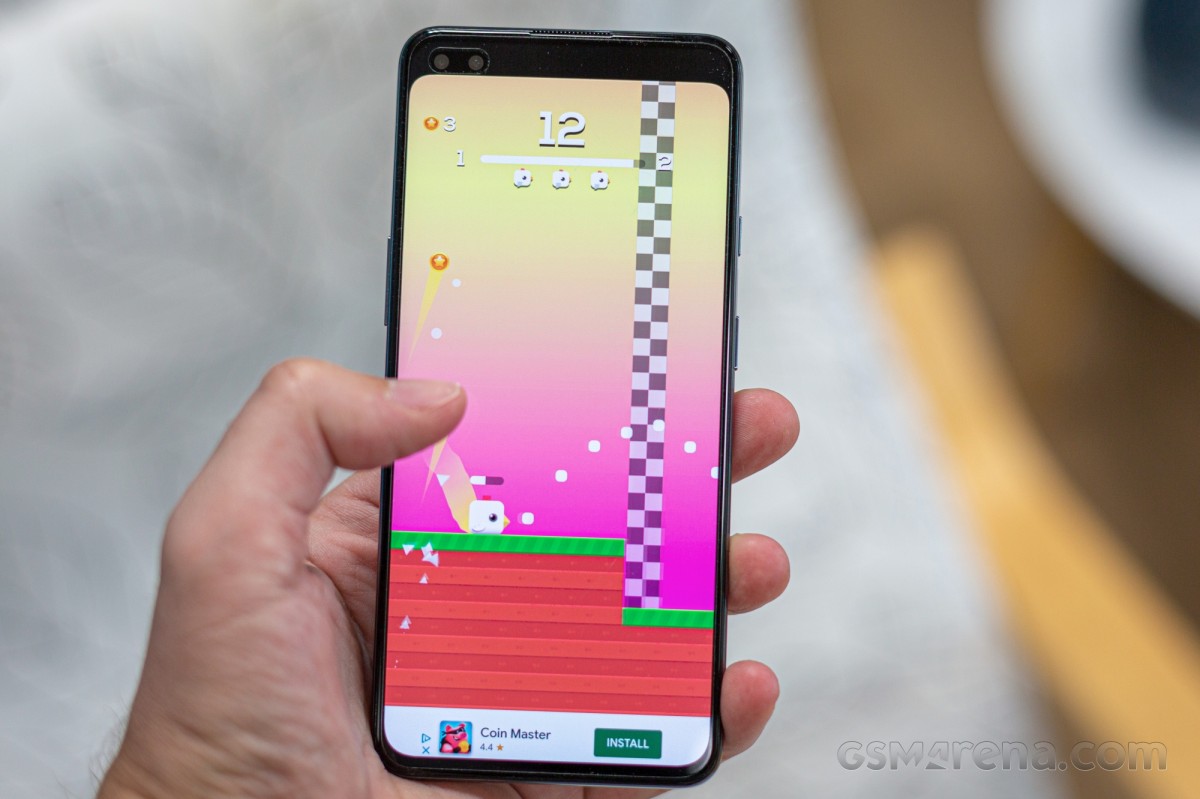 Gaming performance is acceptable. While admittedly the GPU in the Snapdragon 765G would not have been able to run every game at 90Hz, it would have still been nice to have the option to run games at an unlocked frame rate, so they could go as high as they can. Simpler 2D games, in particular, would have had no issue running at top speed. It's not clear what OnePlus is more afraid of, the increased power consumption, or the increased heat from the CPU. Either way, it's a shame they decided to leave it locked to 60Hz because now we will never know what the hardware is truly capable of.
Anonymous
15 Nov 2022
RN5
you can actually force it by using setedit app,refer to youtube
seeing lots of reviews claiming nord a small compromise flagship killer...but Disappointing ultra-wide and macro cameras Several minor display issues Games limited to 60Hz how can these be small compromise