OnePlus TV will get at least three years of software updates
Vlad, 30 August 2019
The OnePlus TV is finally launching next month, in India first, after years of development and speculation. Over the past few days more and more information about it has trickled down, and now we get another piece of the puzzle.
OnePlus CEO Pete Lau has announced that the TV will get at least three years of Android TV software updates. It's the first time (that we know of) that any manufacturer of TVs using Android TV has publicly committed to an update support window like this, and that's definitely good to see.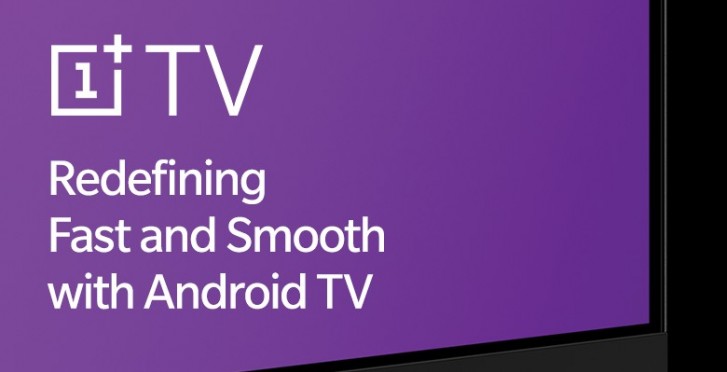 If you thought the situation with Android updates for phones (not made by Google) was a mess, then you probably don't want to know how much worse things have been so far in the Android TV world, with inconsistent delivery of big updates, bugs that go unfixed for long times, and overall performance issues left and right. The Nvidia Shield TV console stands out as by far the best supported Android TV device, but the rest of the field is basically the Wild Wild West.
So with this promise OnePlus should appease people who've had bad experiences with Android TV updates (or lack thereof) in the past. Pete Lau also says the OnePlus TV is the first step in the company establishing its own IoT ecosystem. And apparently Android TV was the only TV platform that would enable OnePlus to deliver its signature "Fast & Smooth" user experience.
The OnePlus TV will have a 55" QLED display, the MediaTek MT5670 chipset, 3GB of RAM, and the Android 9 Pie version of Android TV on board.
Related
Well lets hope it wont be like with first phone, promised two year update period, users litterally got like 5 updates in total, so lets hope its not another promise like that
Anonymous
30 Aug 2019
81X
I don't have faith that modern TVs will still work in 20-30 years. The old CRTs were built to last, but modern flat-screen TVs have mainboards and power supplies that die far too often. I would hope to get 7+ years, but smart features will be woefu...
Popular articles
Popular devices
Electric Vehicles