OnePlus will add 'optimized mode' toggle in Oxygen OS 12 to address throttling
Enrique, 23 July 2021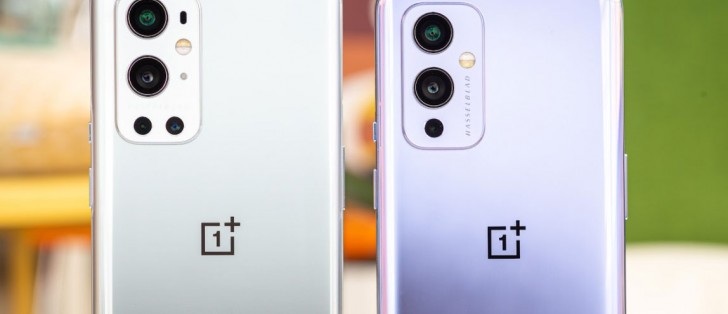 Following a performance vs optimization controversy this month, OnePlus has confirmed that it plans to address the debacle in the way that it should have done from the very beginning. A OnePlus employee confirmed through a OnePlus Forum thread that the Android skin will gain a toggle to enable/disable OnePlus' performance optimization with an early build of Oxygen OS 12.

Earlier this month, OnePlus was delisted from benchmarking app Geekbench due to alleged performance manipulations. This sparked controversy and OnePlus was prompted to respond to the allegations. Although benchmarking apps were performing in line with what's expected from the Snapdragon 888 chipset, the phones were throttling many other apps from using the chipset's maximum capacity during use. Geekbench saw this as cheating and that's what prompted the benchmark app to delist the OnePlus 9 Duo.
OnePlus gave its reasoning for this: Users offered feedback about both battery life and heat management for future OnePlus devices, and explained that it has "optimized" performance of these devices when using the most popular apps. OnePlus even went beyond and stated that today's high-end chipsets are overkill for most apps. While they are right to an extent, further testing showed that the so-called battery savings were minutes at most and largely negligible.
Related
I agree. But surely, you will also agree that this issue was created deliberately by Oneplus for God only knows what objective, and surely they can remove it easily, its not a big piece of code. Secondly, I will admit that companies in general ar...
You say that but Apple have never listened to the community. They still throttle the performance of their phones and reduce the battery life. Even after being taken to court. Widely publicised and they wont stop it happening as everyone knows about i...
This is true. Oneplus is no longer a community listening company. It took this huge amount of backlash to get a simple decision done? You know, even Apple and Samsung would've reacted quicker than this! With each generation they're incr...
Popular articles
Popular devices
Electric Vehicles