Oppo Find X5 review
GSMArena Team, 11 April 2022.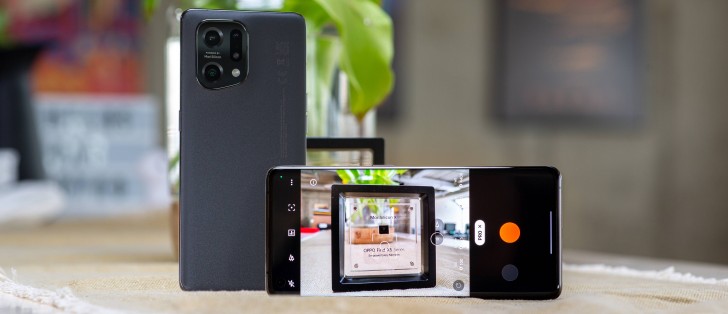 Daylight samples
Main camera
Starting with the main camera, we had great expectations.
The dynamic range and level of detail remained solid throughout all weather conditions, while colors were spot on and natural-looking. In case you aren't a fan of that, you can use the AI toggle that boosts all colors. Additionally, we saw a solid indoor performance with minimal noise and impressive sharpness.
On the other hand, sharpness isn't consistent and sometimes isn't on par with the competition. We've also noticed a tendency to go for a bit lower exposure and a narrow tonal range. The end result is either crushed blacks or not enough detail in the shadows. It also gives all the photos a bit of a grungy feel, especially when it's overcast. In some rare instances, we noticed detail smearing in small patches and oversharpening artefacts. Those were mostly seen indoors with little light.
We wouldn't recommend shooting in 50MP mode. The samples below are particularly bad. They have a limited dynamic range, extremely soft and noisy. It's not worth the marginal gain in detail.
2x telephoto camera
Kudos to Oppo for using a proper telephoto unit for the 2x zoom. The advantage over standard 2x crop is apparent. And yet, it fails to impress when pit against competing 2x and even 3x solutions. The images are fairly sharp and offer a good amount of detail, but it produces somewhat dark images. It's probably an issue with the tonal adjustment, just like the main camera. We kind of liked the contrasty look, but we aren't fond of the crushed shadows. The overall quality falls just a tad short of the competition's.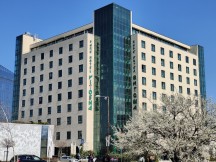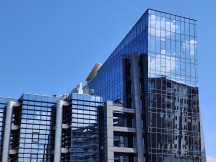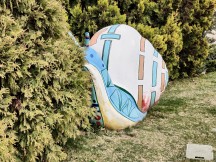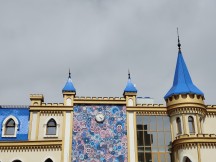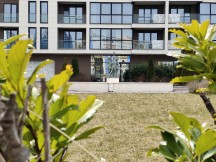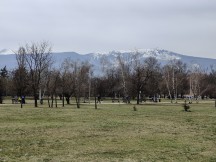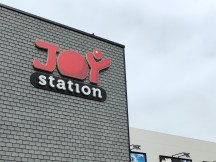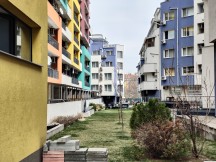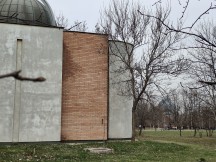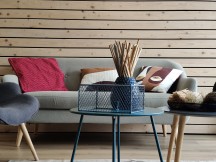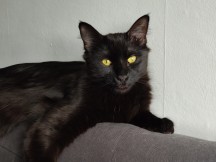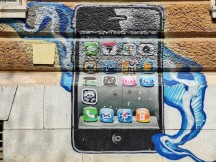 2x telephoto main camera samples
Ultrawide camera
Images are way too dark even in bright environments as we see the same tonal issue once again, but only more prominent. The good news is that rendition is in line with the main and telephoto cameras. In some of the indoor shots, you may notice some sort of HDR filter-like effect on surfaces. We can't be too sure about the cause of this, but it might be due to some image stacking inconsistencies.
Aside from those problems, which look like they can be fixed with a future software update, the ultrawide camera offers excellent picture quality. It excels in sharpness and detail (as far as ultrawide cameras go, of course). Colors are life-like, contrast is on point, and the barrel distortion algorithm is doing a fine job.
Given that the ultrawide camera has AF enabled, it takes on the role of a macro camera as well. This is a much better solution than a dedicated macro lens because the ultrawide shooter captures more light, has higher resolution and offers considerably more detail. This is exactly the case here. The focusing distance isn't as close as on a proper macro camera, but the results are good. You just need to make sure you've nailed the right distance from the subject.
Low-light samples
Main camera
As we already mentioned in the previous section, the software doesn't really make any difference between Night mode and the standard Photo mode. Once it's dark enough, the software will automatically shoot in Night mode but won't give you any prompts when doing so. We didn't find any way to turn this off too. Makes us wonder why keep a separate Night mode in the first place. Maybe for those rare occasions in which you want to force a Night mode when it's not really Night mode time.
That's not entirely a bad thing, though, as it simplifies things and the presented photo quality is impeccable, and it doesn't take more than a second to snap all of the needed images. Those are definitely one of the best nighttime shots we've taken. These samples are comparable to the ones taken with the recently reviewed Xiaomi 12 family, which showed excellent performance during the night as well.
Images are generally clear with little to no noise and plenty of fine detail in the shadows, which are well-exposed without going over the top. The highlights are balanced, contrast is great, color reproduction is close to natural and overall sharpness is impressive.
2x telephoto camera
Understandably, telephoto quality at night isn't the best. Sharpness drops, and the dynamic range isn't as wide. Also, depending on the lighting conditions, the software may choose to crop from the main camera. To our surprise, in those rare cases in which the telephoto was used, the image quality was considerably better. We wonder why Oppo would prioritize cropping from the main camera in low-light situations.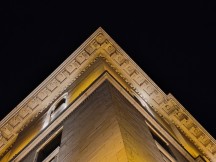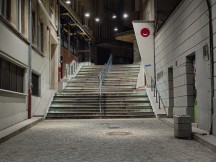 2x telephoto low-light samples
Otherwise, the 2x cropped photos have a rendition that is quite similar to standard 1x mode and no matter which method the system chooses, the end results are still good enough for social media posting.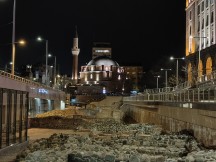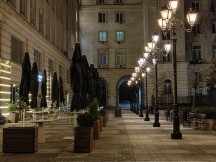 2x zoom crop low-light samples
We also tried forcing the telephoto camera during the night using the Pro mode and leaving all the settings to auto. Sadly, the results aren't great, and that's probably because there's no image stacking. As we already mentioned, even in the automatic Photo mode, there's some apparent Night mode-like image stacking.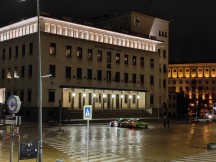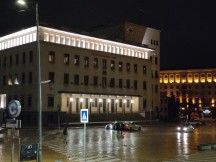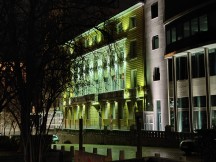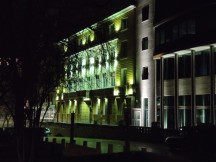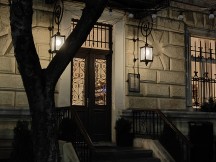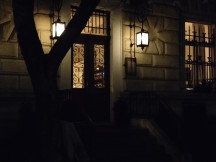 2x zoom: Night mode crop • Telephoto
Lastly, we were able to capture this scene using only the telephoto camera. The first photo is taken with Night mode ON, while the second one comes from the Pro mode.
It all may sound a bit confusing, so in short - the camera app prefers cropping from the main shooter when in 2x zoom mode, but in case there's enough light, the dedicated telephoto camera would take over, and in this case, images are better. Using the Pro mode won't solve this issue.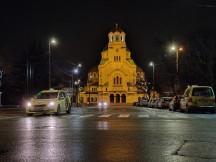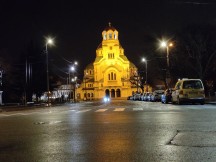 2x telephoto: Night mode • Normal telephoto
Ultrawide camera
The ultrawide camera handles night scenery with ease. It's one of the best nighttime performances we've seen from an ultrawide camera. We didn't observe the same exposure issues at night. In fact, it's quite the opposite. The ultrawide camera impresses with a wide dynamic range and unrivalled sharpness and level of detail.
Contrast is great, colors are punchy, noise is non-existent, and light sources look good. We noticed only one issue - the software can sometimes go for darker exposure or mess up the white balance. That's not a frequent sighting, though, but we recommend taking at least several photos to make sure there are no unpleasant surprises.
Once you are done with the real-life examples, take a look at our Photo compare tool for some pixel-peeping and see how the Oppo Find X5 fares against the competition.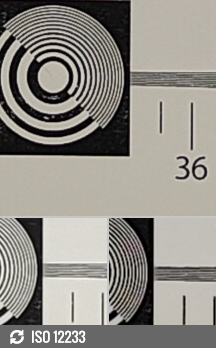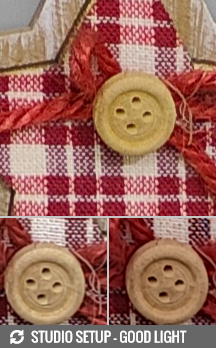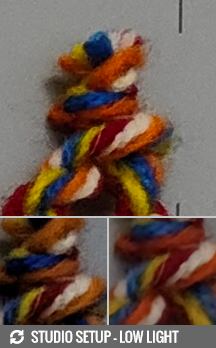 Oppo Find X5 vs. Samsung Galaxy S22+ and the Xiaomi 12 Pro in our Photo compare tool
Portraits
Portraits are largely inconsistent. At least the ones taken with the main camera. The subject was oftentimes a bit too soft and sometimes even jittery. Fine detail is lacking, and edge detection isn't as precise. Colors and dynamic range are good, though, and some of the samples were taken in sub-optimal lighting conditions.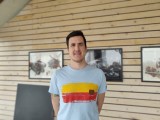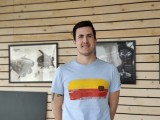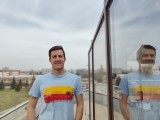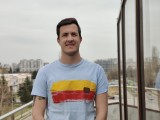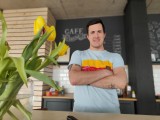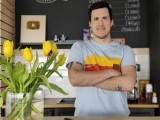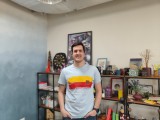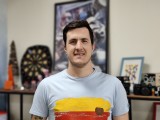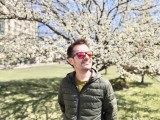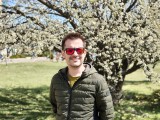 Portraits: Main camera • Telephoto
Using the telephoto for portraits results in even softer photos (not by much) and tends to render skin a bit pale. Noise is easier to spot, too.
Selfies
Selfies aren't exactly flagship-level but are good enough for social media. The camera retains most of the detail and sharpness in various lighting conditions, but it should have been a tad sharper to begin with. On the other hand, colors are good and dynamic range is wide, while noise is hard to notice. The dedicated Portrait mode looks convincing enough, which is rare for selfies.
Video recording
Interestingly enough, the Find X5 doesn't support 4320p video recording, which isn't a big omission given that the chances of owning an 8K TV are still rather slim. So we won't be bashing Oppo for not including that option despite the fact that the SoC and the main camera sensor support 8K video recording at 24fps.
Anyway, in addition to the standard 2160p and 1080p modes, there's an action-camera like stabilization that significantly cuts from the available field of view to provide buttery-smooth stabilization. The mode supports videos only of up to 1080p resolution, so keep this in mind. There's also an AI flick that doesn't seem to do much, at least for the test scene we usually record. We expected punchier colors as that's what the AI usually does for stills.
The 4K footage seems solid with little to complain about. The overcast made things a bit tricky, but the video retained much of its detail in the shadows. Colors are vibrant, noise is non-existent and overall sharpness, and detail are great.
The ultrawide camera can also capture 4K videos with almost identical rendition. It tends to shoot for a slightly lower exposure, but that could be due to the overcast weather conditions. The shadows are a bit darker as a result, and the video, in general, is a tad softer than the standard one, but the overall quality is impressive for an ultrawide camera. This is one of the few times in which we can easily recommend using the ultrawide camera for video recording.
We are mostly surprised by the telephoto's camera to record 4K footage, though. Sharpness and detail are amazing, dynamic range is more than decent, while colors and contrast contribute to an excellent-looking video.
Once you are done with the real-life scenarios, take a look at our video compare tool to see how the Oppo Find X5 stacks against the other phones we've reviewed.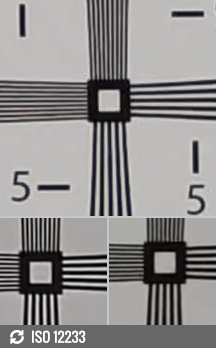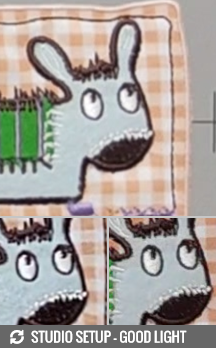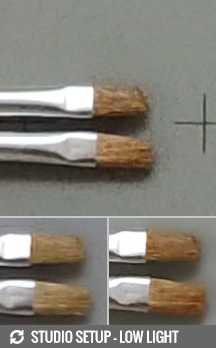 2160p: Oppo Find X5 vs. Samsung Galaxy S22+ and the Xiaomi 12 Pro in our Video compare tool
In my country X5 is offered for 560 euros, which i find bargain for such phone. Oneplus 10 pro is 650 euros 8/128 and 780 euros 12/256. Oppo is great phone for under 600 euros. I ordered one for myself 😊
Bargain hunter
24 Oct 2022
dSV
Just done the same thing. Great deal from EE. £50 per month with unlimited data. Bargain
Bargain hunter
24 Oct 2022
dSV
Eric from Oppo is on Reddit. He argues the phone is ip rated. He doesn't know why people are saying its not rated.