Oppo Realme1 in for review
Ivan, 18 May 2018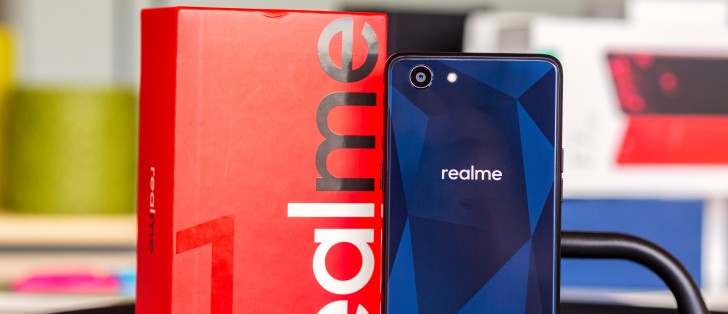 The other day Oppo unveiled its Realme sub brand with one clear intent - challenging Xiaomi for India's online retail market. That's no easy task, mind you and one that can't be achieved with a single phone. But it's very important for that first phone to make sure the brand gets off on the right foot.
That phone is the Oppo Realme1 and it will aim to deliver even batter value for money than the likes of Xiaomi Redmi Note 5.
As luck would have it, the Oppo Realme1 just landed in our office and we'll soon know if it has what it takes to succeed. But until the review is complete and delivers all the answers, we thought we'd give you some early impressions to wet your appetite.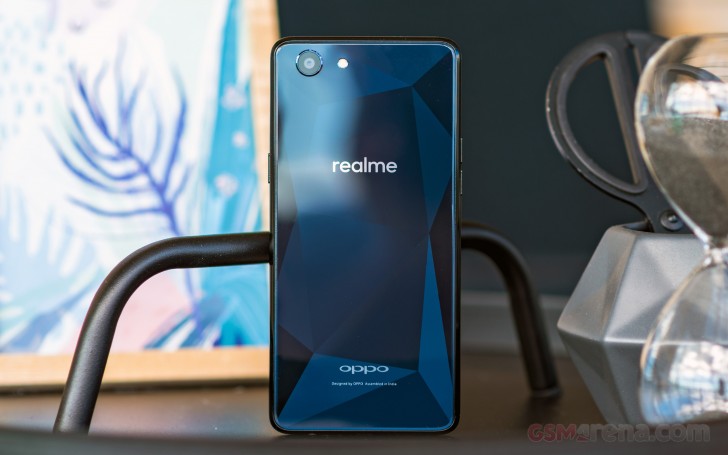 The Oppo Realme1 starts at just INR 8,990 (little over €110) and offers an octa-core Helio P60 chipset, 3GB or 6GB of RAM (for a premium), a 6-inch 18:9 screen and a diamond pattern on the back that you'll find on the more expensive Oppo F7 (just under INR 22,000).
It has a main 13MP camera, an 8MP selfie camera that enables Face unlock and a 3,410mAh battery.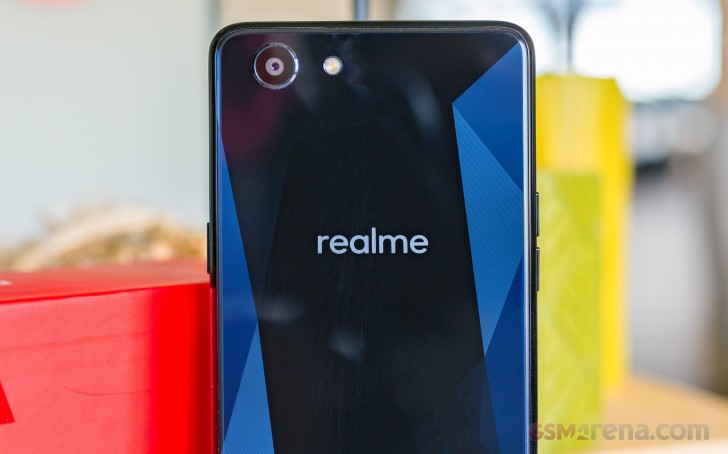 Oppo Realme1's diamond cut finish certainly looks impressive. It shimmers under different light and turns from black to light blue, depending on the environment.
The Solar Red is even more striking judging by those official photos, but the Diaomond Black is quite a conversation starter too - even if it's actually blue.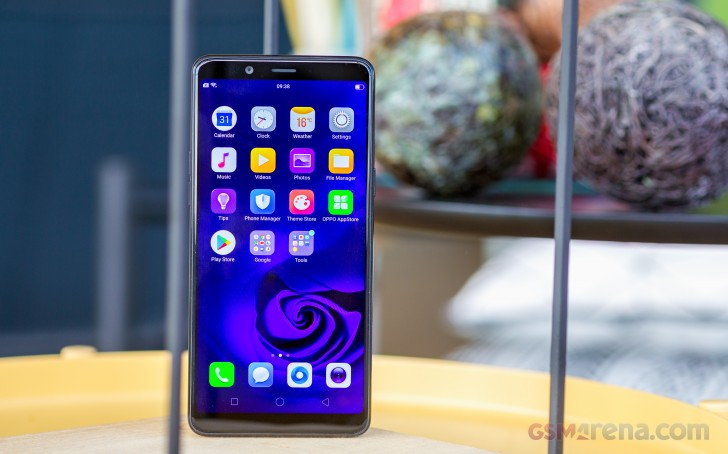 Now back to the mandatory comparison with the Xiaomi Redmi Note 5. The Oppo Realme1 is cheaper at the base price - INR 8,990 for the 3GB+32GB model compared to the Xiaomi's INR 9,990g. The range-topping 6GB+128GB Realme1 hikes the price to INR 13,990, which is more than the Xiaomi Redmi Note 5's INR 11,999 model, which has 4GB of RAM and 64GB of storage.
But the Xiaomi has a distinct edge in certain areas. For starters, it has a bigger 4,000mAh battery and it has fast charging, which the Realme1 doesn't. The Redmi Note 5 is made of metal too and it has a fingerprint scanner - the Oppo Realme1 makes do with just Face unlock.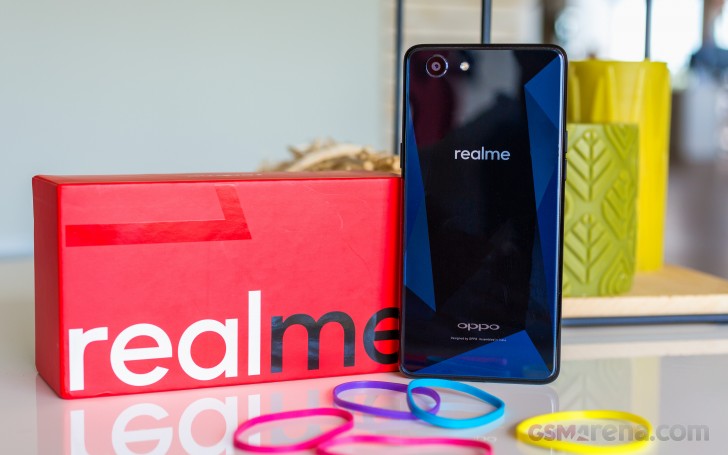 The good news is the Face unlock on the Oppo Realme1 is lightning fast or at least when it has enough available light. In darker environments you might need to revert to your PIN or pattern.
Moving past the specs debate, potential buyers need to ask themselves if they would prefer to use Xiaomi's MIUI or Oppo's ColorOS.
Meanwhile we have a lot of questions for the Oppo Realme1 - a review interrogation is already underway. Keep an eye on our homepage to know how it handled it.
Related
Sir i want this phone but what about the 4+64gb variant
Why do you guys never post the storage speeds (Read/Write) of the phones you review? Even within eMMC the performance might vary a lot and having that information will be very helpful to make a choice. Another nifty addition would be heating issues...
Popular articles
Popular devices