Oppo Reno4 Pro 5G review
GSMArena Team, 23 November 2020.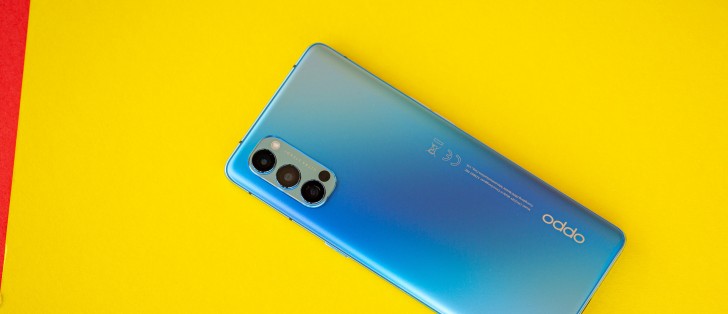 Design
The Reno4 Pro 5G falls in a particular upmarket niche of the midrange, and it's got the look and feel to show for it. A dual-glass sandwich held together by an aluminum midframe is the go-to design for a premium handset, and the Reno takes that approach, too.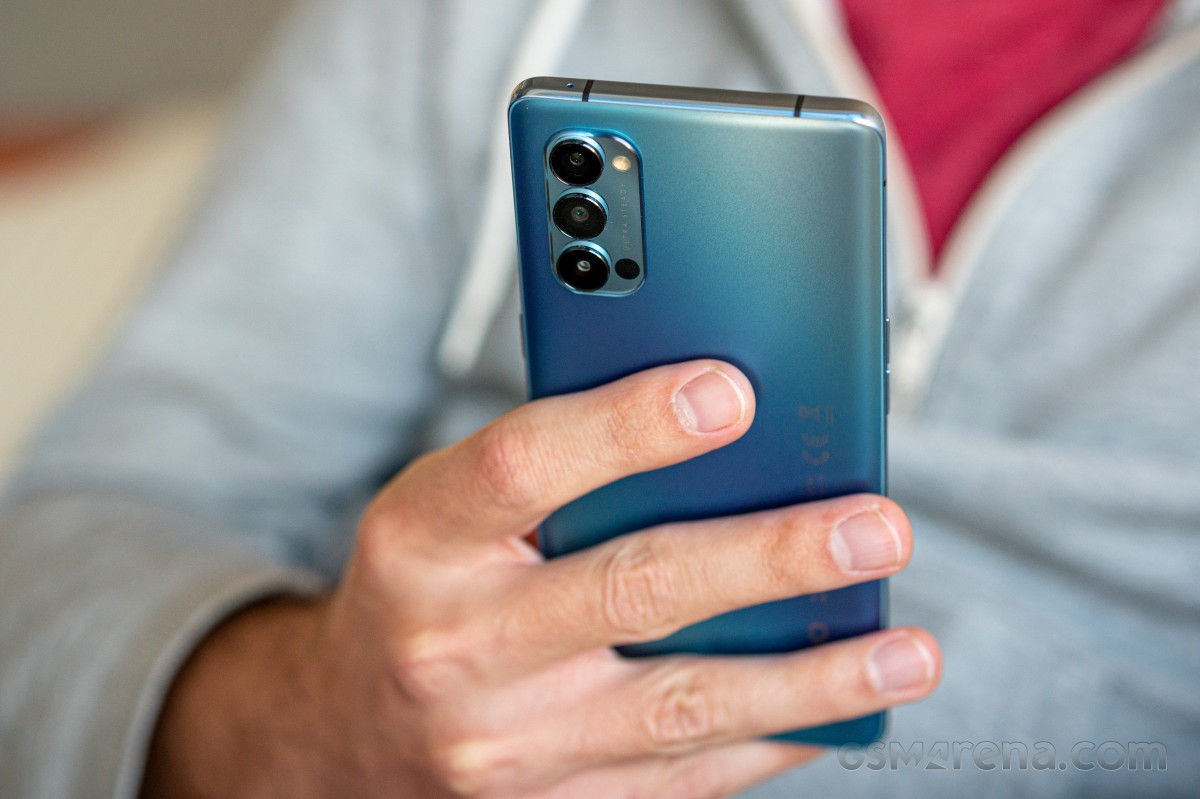 Best as we can tell, the Reno4 Pro 5G uses Gorilla Glass 5 front and back - that's according to Corning for the physically identical Chinese variant of the phone. The back isn't glossy - instead, it has a fine frosted finish with a gentle sheen to it.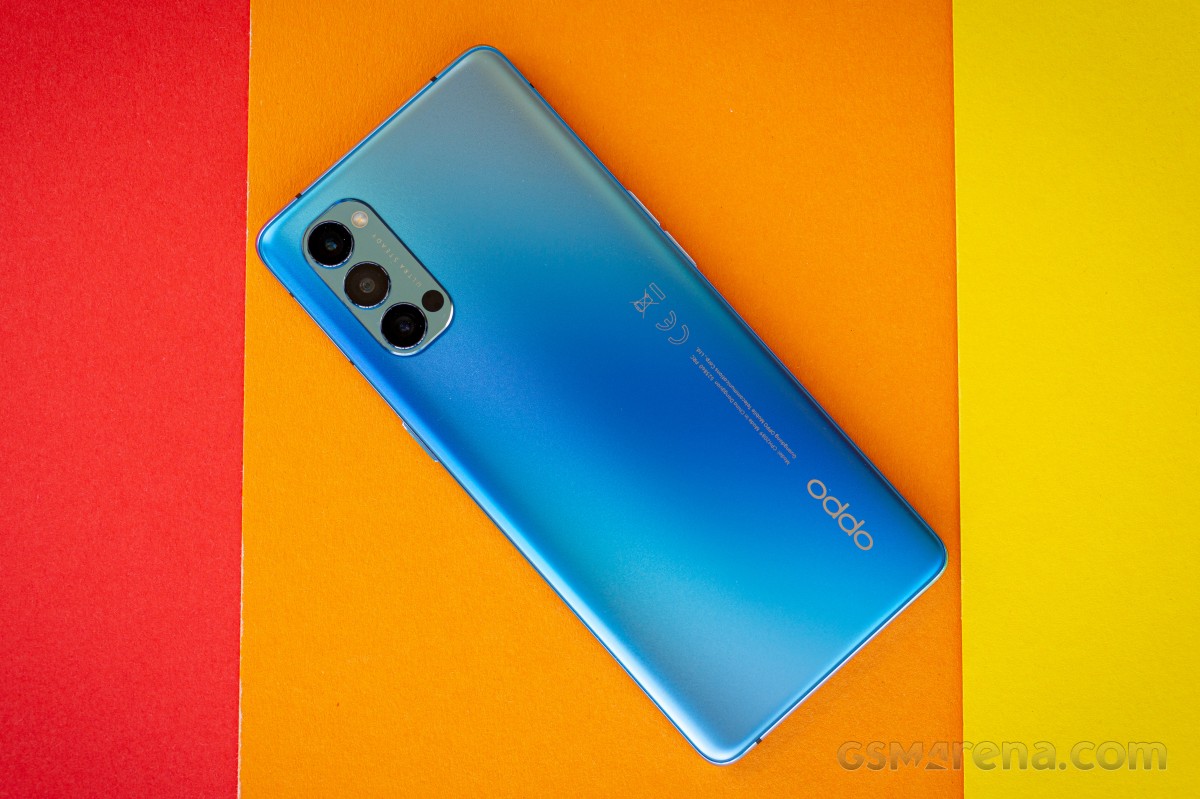 Our review unit is in the Galactic Blue colorway, and that's a two-tone double gradient between different shades of blue. Global markets also get Green Glitter with a similar finish to our blue one, and a glossy Space Black with a pattern of Os and Ps scattered about (you know, for OPPO). China, meanwhile, also gets a pink gradient and a white-only variant.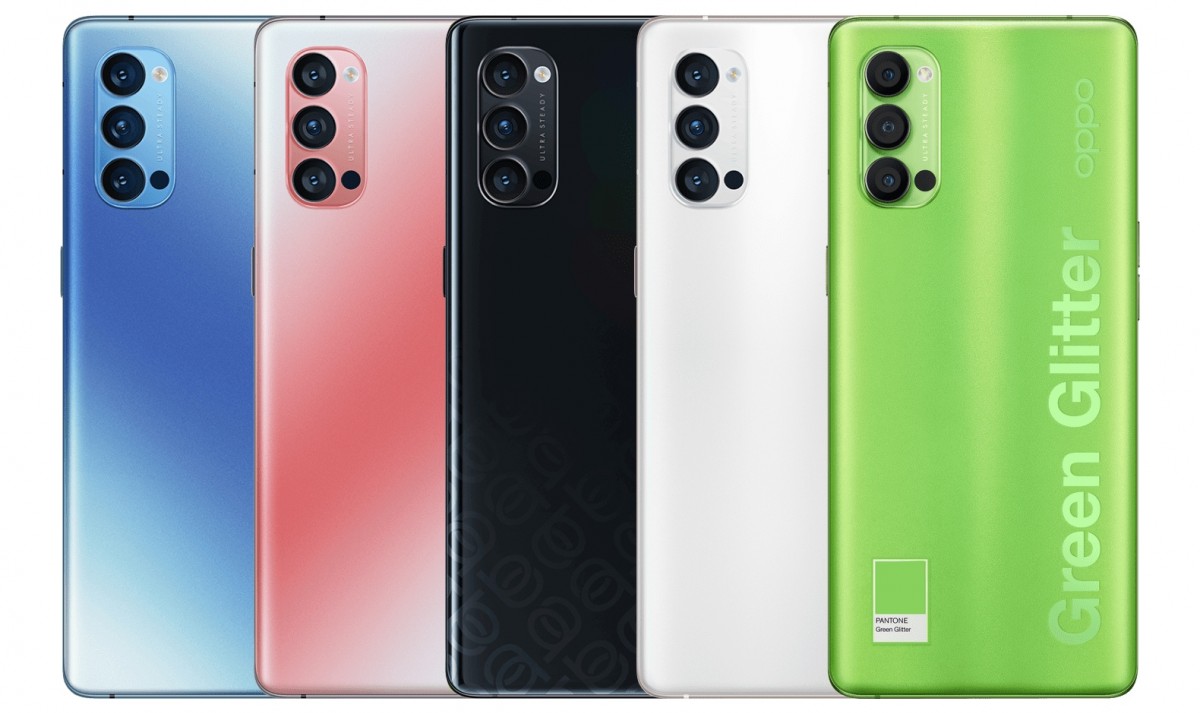 We can speak of the blue one we have here, and that experience likely extends to the green one, but it's really slippery. Glossy panels tend to provide some grip against fingertips; this one doesn't. On a positive note, it doesn't pick up fingerprints nearly as much as a glossy back would, and that's no small advantage.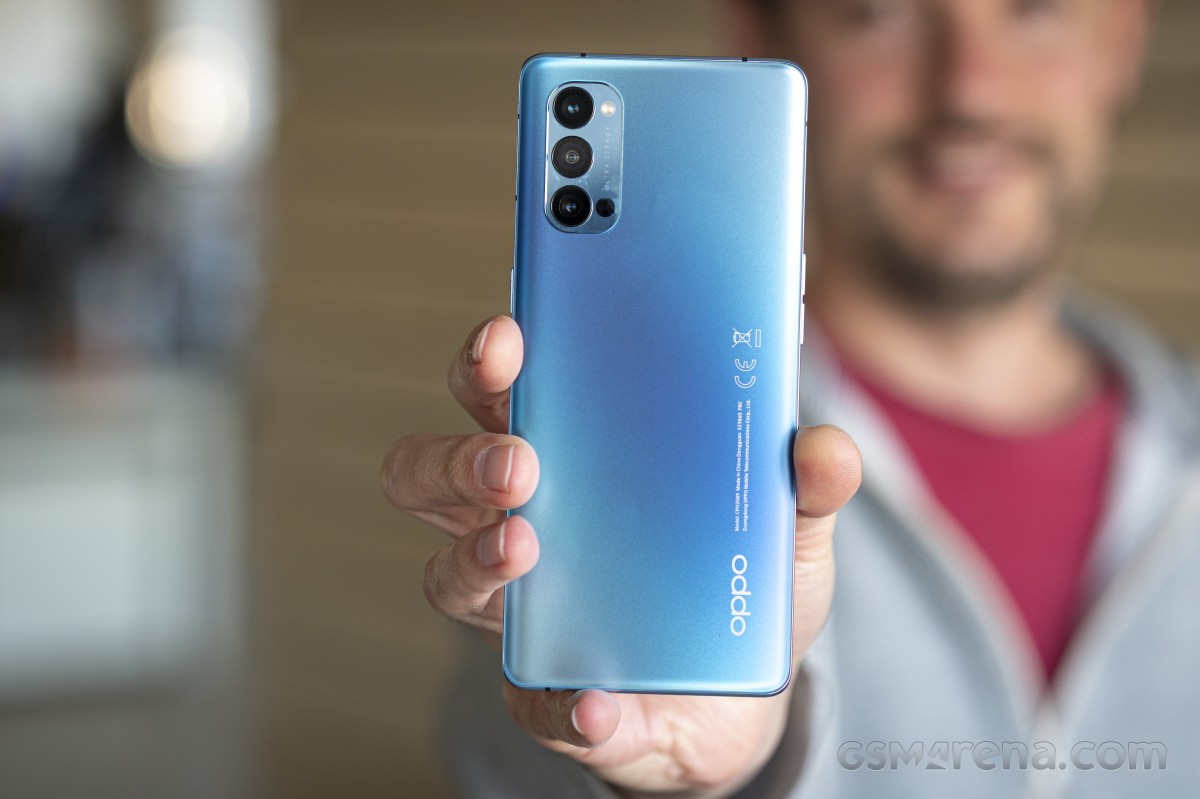 The camera cluster has three modules stacked vertically, each with its own oversized glass element surrounded by a metal ring. The cameras stick out a bit from an already slightly protruding camera bump that also houses the flash and the laser focusing bits. The assembly is offset to the side and raised enough to make the phone prone to wobbling on a flat surface if you tap on it.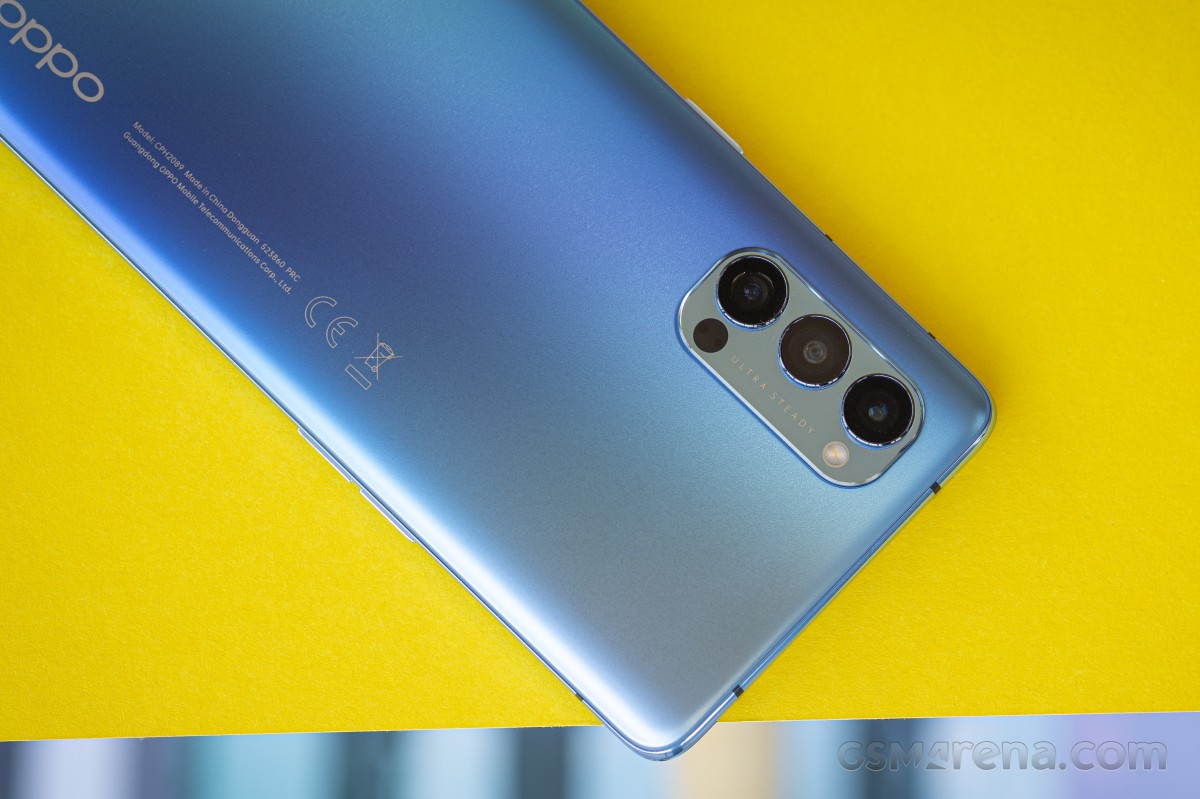 On the front, you're greeted by the 6.55" AMOLED display with curved side edges and relatively thin bezels. The curved edges are a signature premium touch, and on the Reno4 Pro 5G, they're very gentle, making for a negligible color shift and posing no issues for usability.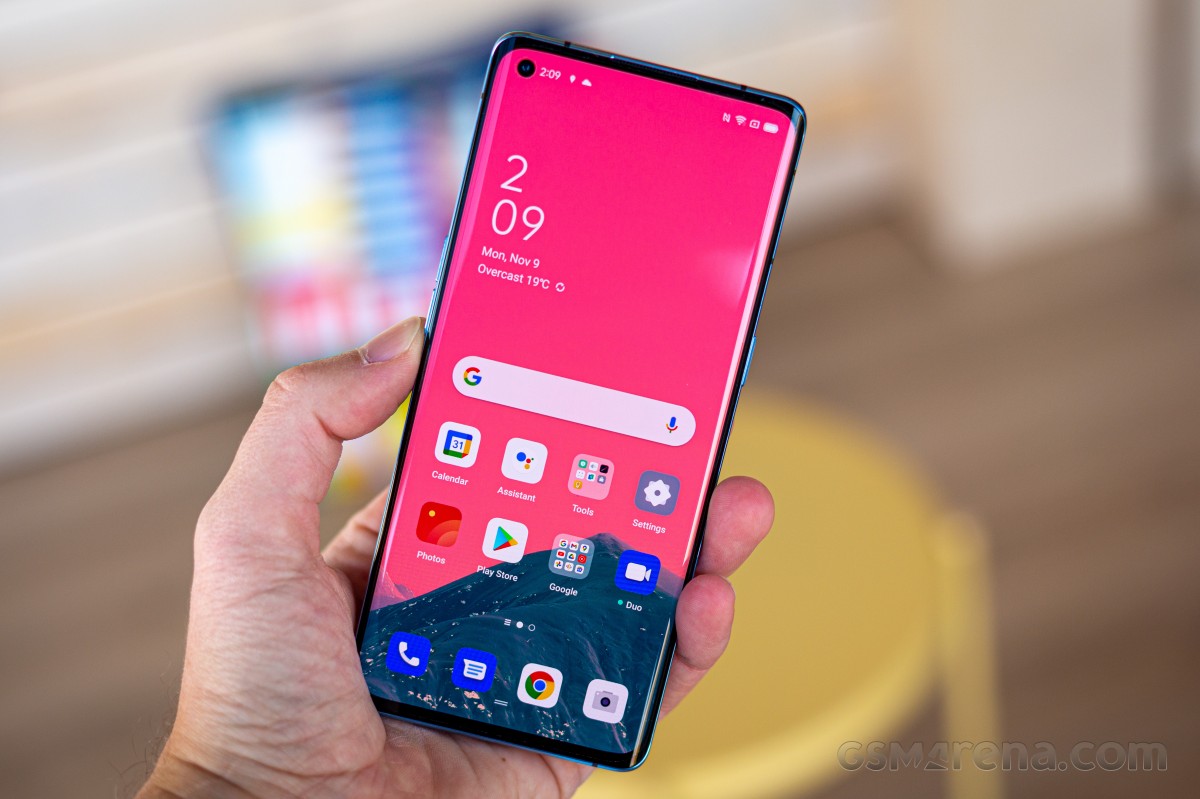 The selfie camera is in a punch-hole cutout in the top left corner. The curves get somewhat in the way of placing the module at the very corner, so it's been nudged a bit inwards wasting some screen area, though we reckon that hardly bothers anyone at this point.
The earpiece is behind a grille etched equal parts into the frame and the display glass. It also doubles as a loudspeaker in a stereo pair.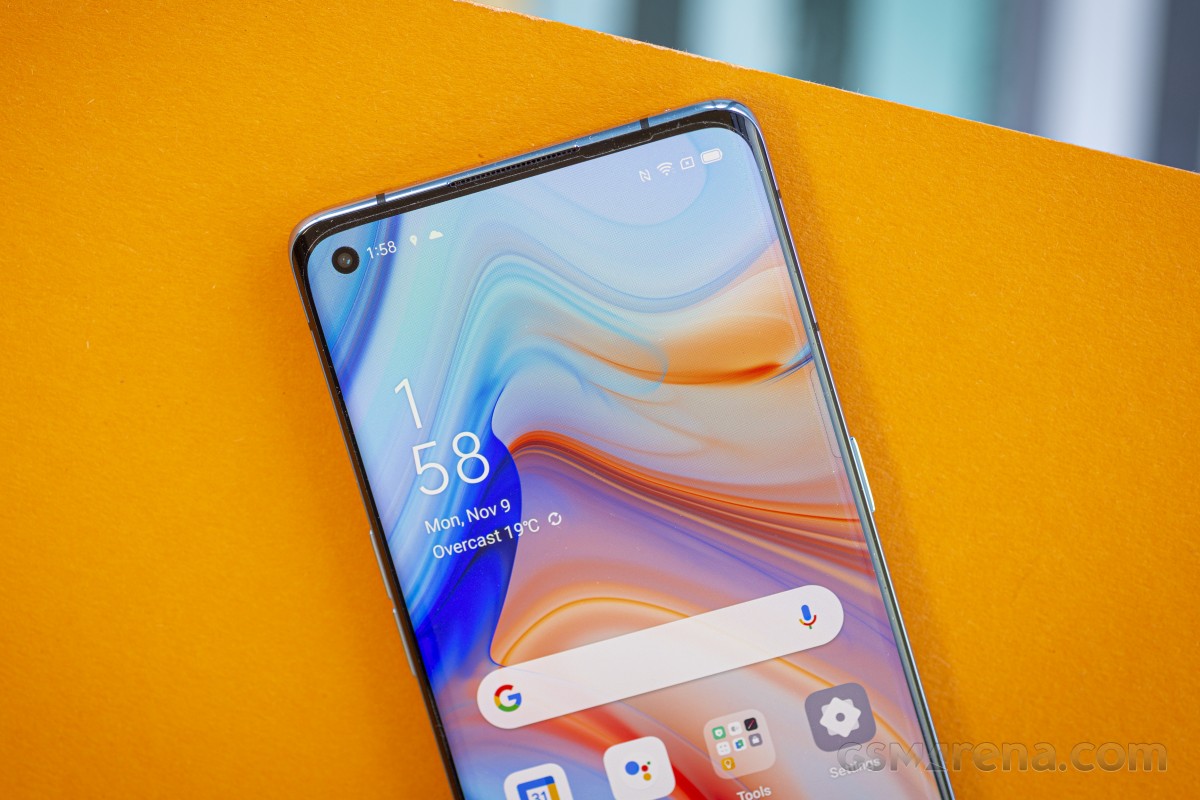 The physical controls on the Reno are in a classic setup that you rarely see anymore - the power button is on the right, the volume buttons (two separate ones as opposed to a rocker) are on the left.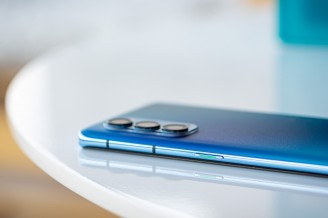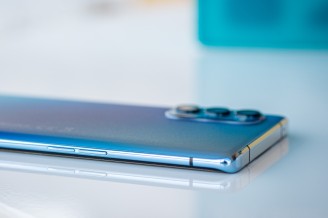 Power button on the right • Volume controls on the left
The flat bottom is home to a USB-C port, the main loudspeaker, primary mic, and SIM card tray. It's a SIM-only tray, sadly - no microSD slot on this one.
Up on the top, there's another mic for the noise-cancelling in phone calls and stereo audio recording in video capture.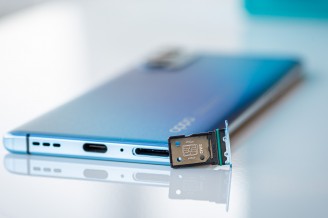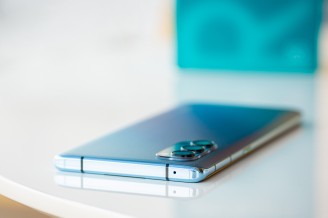 The Reno takes two nano SIMs back to back • Secondary mic up top
The Reno4 Pro 5G measures 159.6x72.5x7.6mm and weighs 172g. It feels very nicely slim in hand with the already minimal 7.6mm melting away towards the curved sides front and back. It's also almost surprisingly lightweight - 172g is not a lot in today's smartphone space, and the Reno is, indeed, less of a burden on your pocket than most.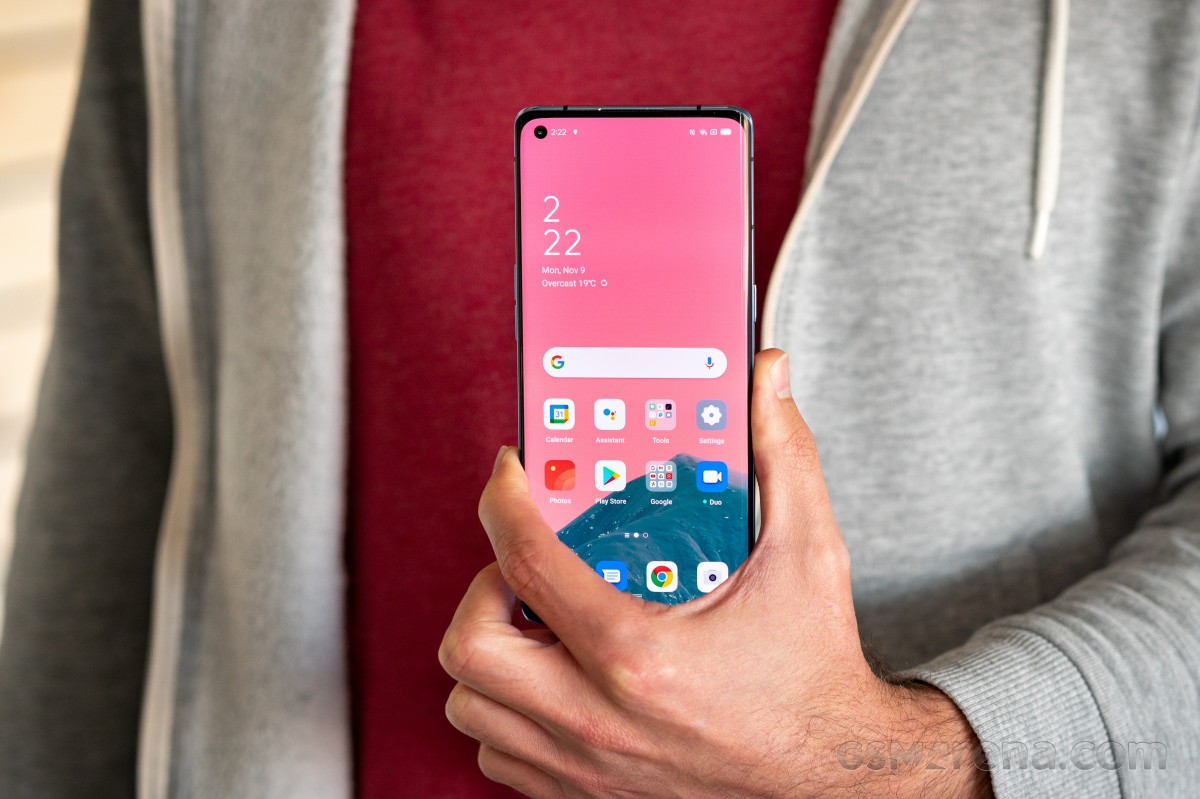 Can you tell us where we can find Neo for 299 euros?? Brand new ? Impossible
Except that X2 Neo is ONLY available single sim Version, which makes it useless for a lot of buyers. Otherwise good phone, but had to return it.
Go for it, I paid more then 400€ and still satisfied!