Oreo still hasn't reached 1% market share, Google's monthly report reveals
Vlad, 08 January 2018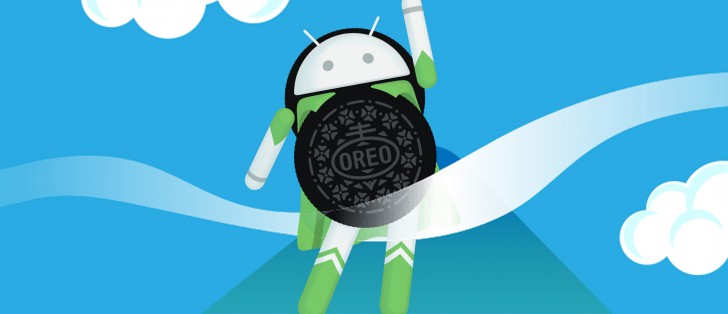 Since it's the beginning of a new month, you can be sure of two things: that a new Android security update is out for supported Nexus and Pixel devices, and that Google's updated its Android distribution chart. This shows us how much of the market each individual version of the OS takes up.
As usual, the latest iteration is growing, but at an excruciatingly slow pace. Oreo was at 0.5% a month ago, and now it's reached a whopping 0.7%. At this rate, many months will pass before it even arrives at 10%.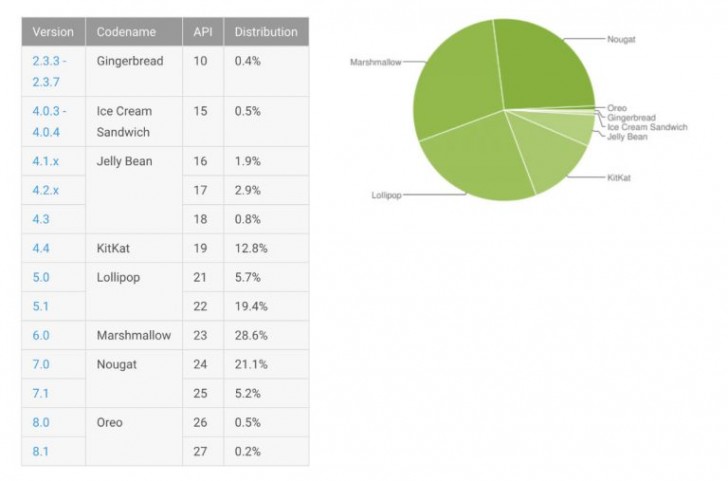 That's always been the way things are in the Android world, however. The most popular version is still Marshmallow, launched in 2015. It's lost some steam, though, falling to 28.6% from 29.7% in December. Nougat comes next with 26.3% (up 3% month-on-month), while Lollipop closes the podium with 25.1% of the pie. KitKat still commands 12.8% of the market, and Jelly Bean has 5.6%. Ice Cream Sandwich and Gingerbread have finally been overtaken by Oreo, by the way.
Related
I'm not a fanboy and I don't like fanboyism, just to get that out of the way. The examples I presented were from a 2 month period of time during which I've used an iPhone in the past year. I was sceptical but tried to keep an open mind about it and I...
AdamBoy64
12 Jan 2018
Fv4
Wow, just think of all those devices vulnerable to Meltdown/Spectre that will never get any updates.. unreal.
just pray that oreo will arrived on your devices early this year or better luck next time :)
Popular articles
Popular devices
Electric Vehicles