Our editors talk: MWC 2019 highlights
GSMArena team, 10 March 2019
As the MWC 2019 dust settled we took the time to look back and see what impressed us, what disappointed us and what implications all this has for the future of the smartphone market.

Yordan: The future is closer than we think.
I finally managed to wrap my head around the most eventful Congress in Barcelona for many many years. We saw pretty much everything we could've seen from smartphone companies - new form factors, new chipsets, new battery solutions, 5G being slapped everywhere, and plenty of other innovations.
The Huawei Mate X is clearly the most interesting device from all we've seen, and the competition certainly was fierce. Foldable phones might be gimmick right now, but by the end of 2019, we'll be seeing these devices in the hands of ordinary (but very rich) people.
The futuristic idea of folding your device and putting it in your pocket is so close, and I hope more manufacturers would join in so pricing could go down and Average Joes would be able to access them.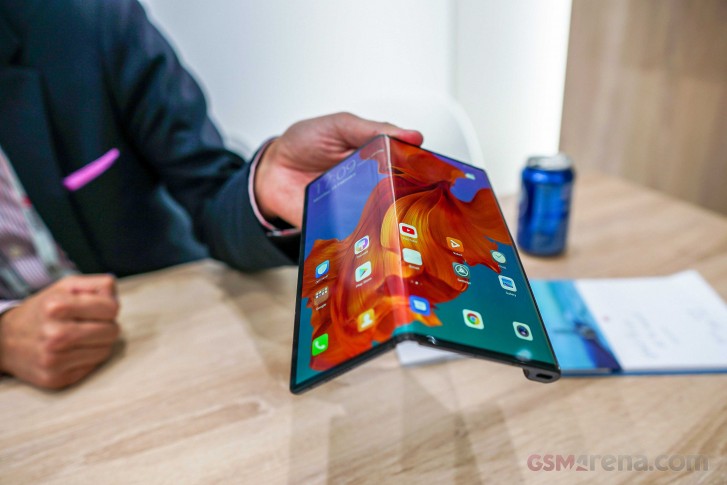 Major companies such as Xiaomi, Sony, and LG also took the spotlight to show us their latest and greatest. It is clear the latter two are not relying on their mobile business to keep them afloat - Sony Xperia 1 is just a really tall billboard for the new technologies we're about to see in Sony TVs. Yes, I'm talking the so-called CinemaWide screen.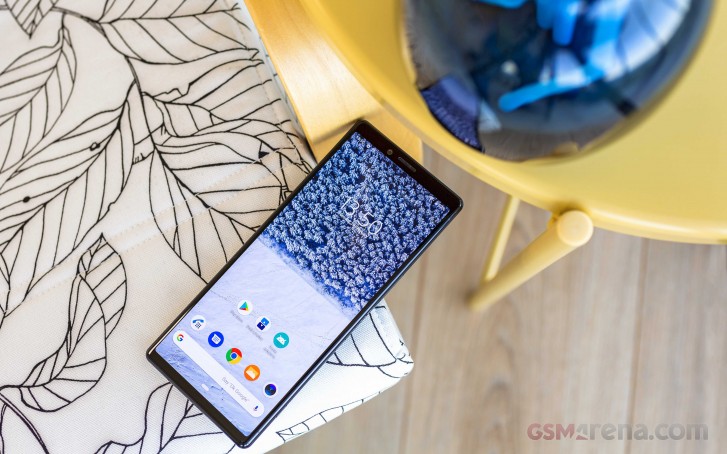 Sadly, LG seems to be following the footsteps of HTC, but luckily the Korean giant has its Home Appliances business that smashes record after record to keep the conglomerate in good financial health. LG G8 ThinQ is nothing short of a disappointment, especially the mix-up that will imminently happen when users decide to have a three-cam flagship, but their carrier offers the cheaper dual camera alternative.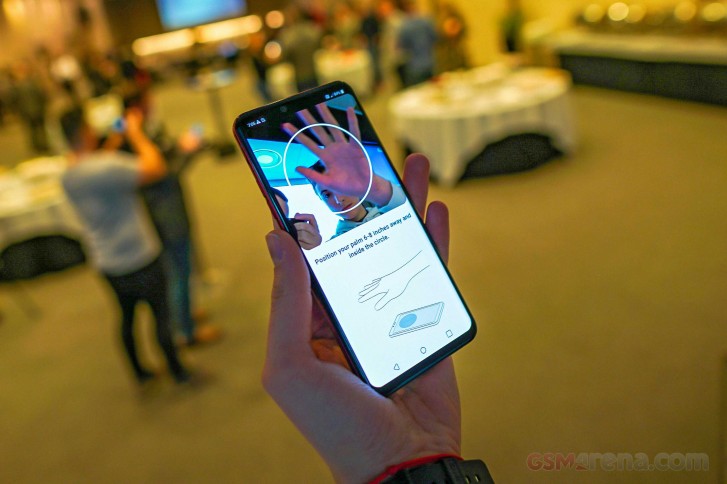 2019 should be the year we will finally see commercially available 5G. Yes, it will arrive in some countries. No, you probably won't experience it fully - either your carrier or your smartphone or your location won't be eligible. But if you somehow manage to reach the center of this imaginary Venn diagram, you'll get another taste of the future.

Prasad: 2019 started good; I can't wait to see where it leads us.
MWC 2019 unfolded the future before us. Folding phones went from being a sci-fi concept to becoming a reality. While Samsung struck first with its more pragmatic Galaxy Fold, it was really the Huawei Mate X that caught everyone's attention with its futuristic design.
To say all of this is exciting is putting it lightly. It represents the first real change in smartphone design in nearly a decade and even the more jaded among us couldn't help but sit up and take notice. I personally can't wait to see where this takes us. The next five years are going to be really interesting.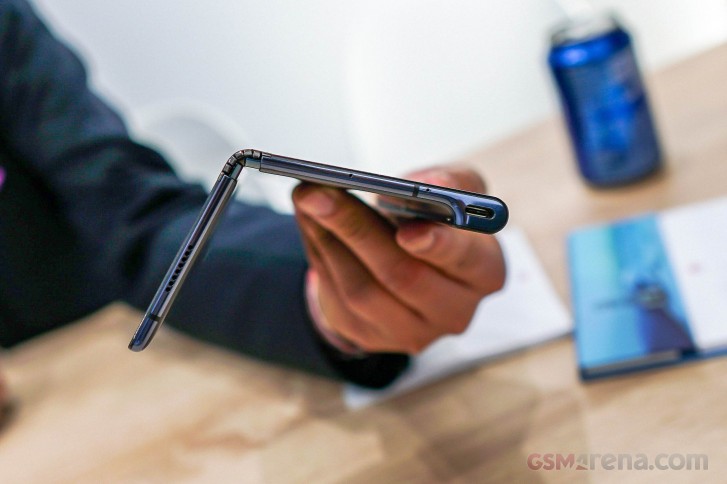 Samsung also had four other phones to show this year. Even after ten years, the Galaxy S series continues to be the best of Android. While these aren't quite as revolutionary as the Galaxy Fold, the S10 phones still come across as a remarkably talented range of devices, with the Galaxy S10e being my favorite for striking the sweet spot with its price and features.
The Nokia 9 PureView was also a noteworthy device this year with its six-camera array. While it doesn't have the practicality of a multiple focal length system, I'm still excited to see how Nokia's bet on having all those cameras pays off. More importantly, it's good to see Nokia back at doing the weird, crazy stuff it was once known for and I hope to see them keep breaking the mold in more aggressive ways.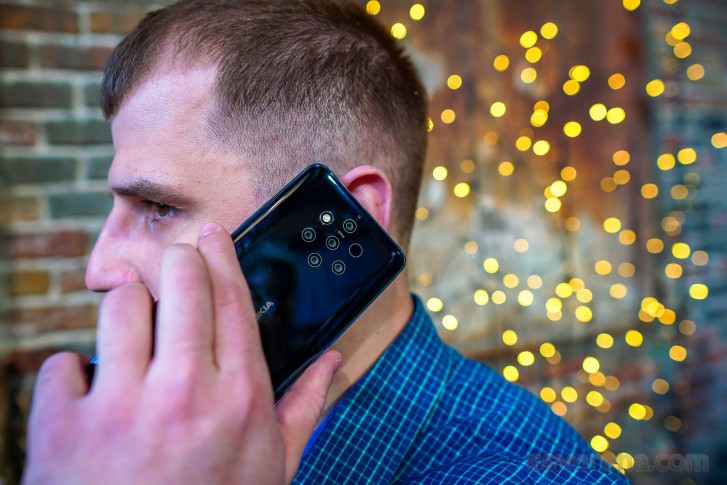 It was also good to see Sony release a handful of new products. Although largely considered underwhelming for varying (and reasonable) reasons, the change in the form factor to 21:9 is still cool and it would be interesting to see how it affects overall usability of the device. And again, it's nice to see someone doing something different for a change.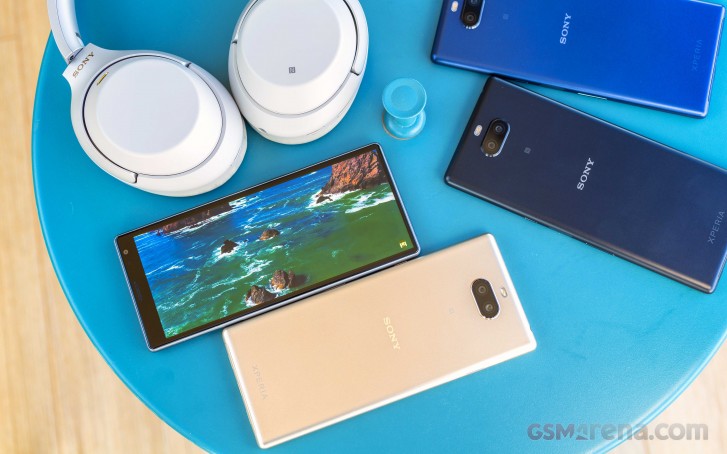 Unfortunately, that is exactly what LG didn't do. While the Hand ID stuff looks promising, the rest of the phone is utterly underwhelming. This applies to both the G8, as well as the V50. The second screen accessory as some sort of retort to folding displays is especially laughable and about as elegant a solution as attaching a sidecar to your bike to compete against a car. Having said that, LG has been making P-OLED displays for a while now, so it might not be long before they too get in on that foldable display action.
What about 5G? Meh.

Ricky: MWC 2019 was the most exciting trade show for smartphones ever.
We saw the second foldable phone announced by a major smartphone maker, a phone with the biggest battery in the world, phones with the tallest aspect ratio to date, and we even saw the phone with the most cameras. You can see why this has been the most exciting trade show for smartphones to date. Let's dig into why that is.
This year we are finally seeing phone makers take big risks in terms of design. While some risks are bigger than others, the most significant trend are the foldable smartphones. Although I don't believe that the foldable smartphone as shown in the Galaxy Fold or the Huawei Mate X is representative of what everyone will be using five years from now, it can be a precursor to other form factors that break away from the "glass sandwich" or "glass slab" that we've been seeing for years.
I also have to give credit to LG for taking two risks: Hand ID on the G8 ThinQ, and the dual-screen accessory for the V50. As foldable phones get so much attention, LG released an accessory that adds a second screen that folds itself over the phone's main display. We've yet to see how useful the display accessory can be and we're really curious to see how Hand ID performs in every-day situations.
The next big news (and I mean that literally) is the other phone with a lot of buzz: The Energizer Power Max P18K Pop – now repeat that without reading it again. You can see, although its name is forgettable, you'll never forget your reaction when you first saw pictures of this phone. This is a phone made by Energizer and sports an 18,000 mAh battery. The phone is almost literally a brick.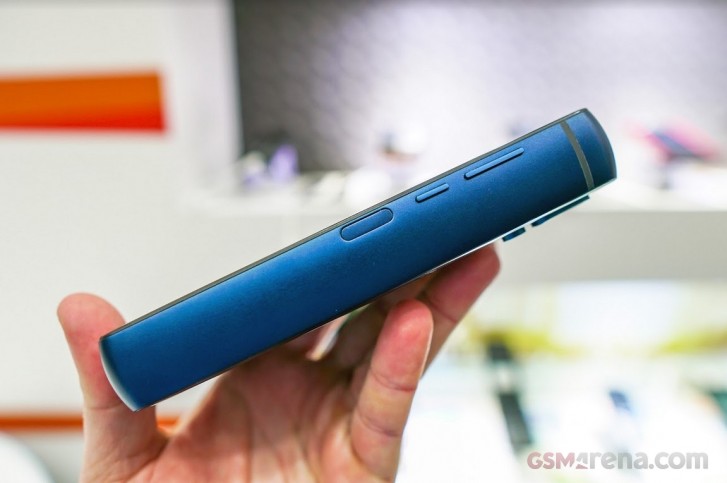 This thing looks like it was designed around the battery. It takes 9 hours to fully charge the battery and has a rated standby time of 50 days. Energizer figures if we're all begging for bigger batteries for years now, they're going to be the ones to deliver it. There's even a pop-up dual-selfie camera and a main triple camera system. In reality, the battery's size is pretty much all the phone has going for it. We wonder which niche of customers this kind of phone will serve.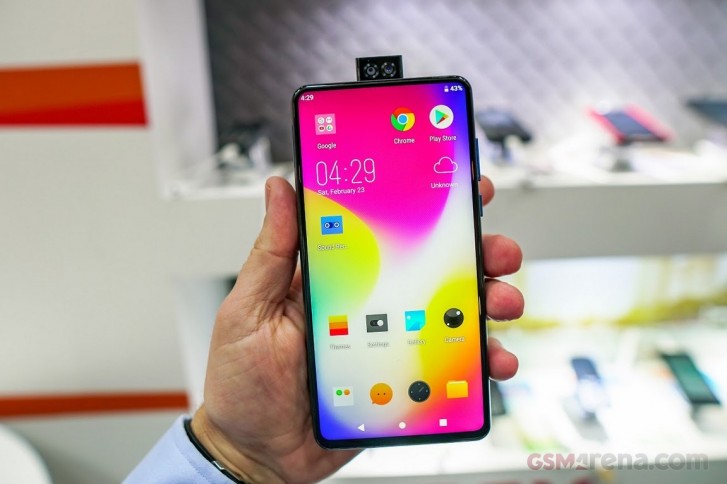 I can't help but think that with all the added room, the Power Max P18K Pop did missed a few of great opportunities. It could have added two full-size USB-A ports to charge other things. It could have also spared room for a 3.5mm headphone jack – which is absent. There's even a camera bump for the camera and that's truly shocking.
Next up is the Nokia 9 PureView, which I was very impressed with for two things: not only for its approach to the camera experience but also for the price. This is the first phone with a five-camera setup that pushes the limits of what kinds of photos a smartphone can take and it will sell for $700 from the starting gate. It can pull immense amounts of detail from a scene and the most exciting part for me is that the phone can simulate a more realistic-looking bokeh.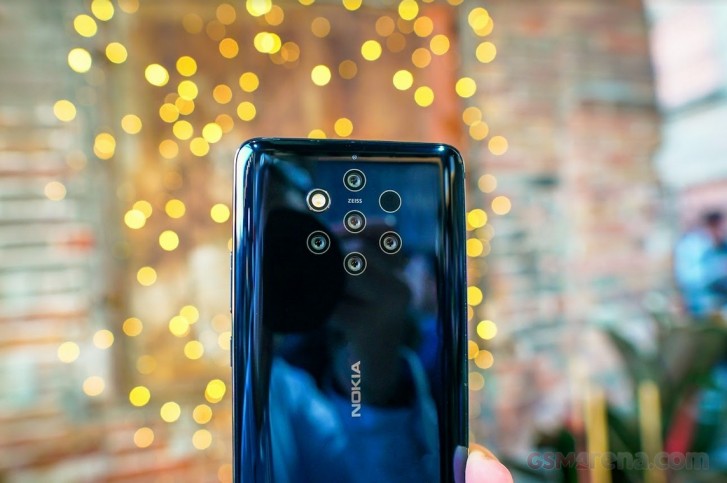 I am very excited to spend more time with the Nokia 9 solely for its camera and I look forward to seeing Light, the company that worked with Nokia and also Sony to develop their camera modules, helping to push the limits of computational photography forward.
Something that I'm disappointed with is the mention of 5G. I get it – it's the future of the internet and mobile connectivity as we know it, but I guess I'm just tired of hearing about it without seeing all the benefits that companies boast about so much. Also, like any new technology that isn't widely adopted yet, it will take at least a couple of years before we start to see the real benefits of 5G, not to mention actual 5G coverage. Don't even get me started on AT&T's "5GE".

Victor: Promises, promises and more promises.
If I had to summarize MWC 2019 in just a couple of words those would be exciting promises. I'm talking about foldable displays and 5G. Its the buzz-word duo that took the Barcelona venue by storm. Now, this might sound fairly salty, but I sill want to get it out there - neither of these technologies is quite ready for prime time. Yet that didn't stop pretty much every presenter at the event from diving head first into at least one and often both topics with lofty promises of future potential and magical devices to come.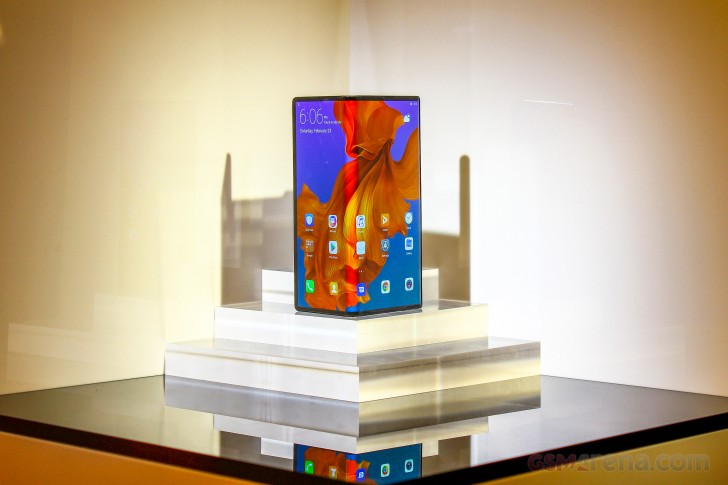 That being said, 2019 was the most exciting MWC edition I can recall. Plus, I've been aboard the foldable display "hype train" for years now and you'll never hear me complain about cool tech demos and tangible progress on the matter. The same goes for 5G and its clear benefits for a faster, more scalable and robust mobile infrastructure.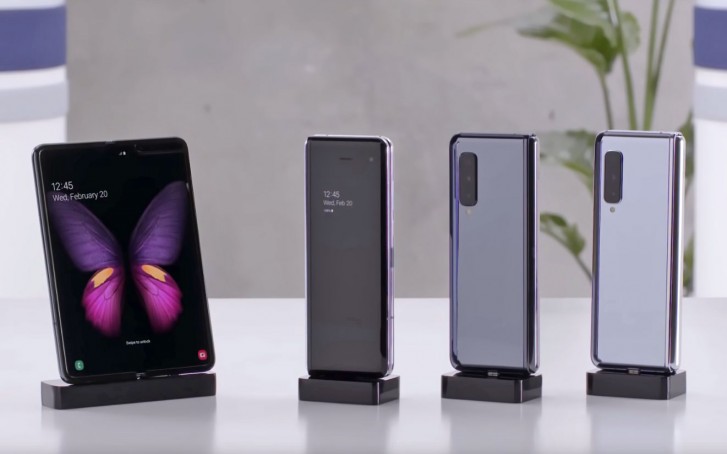 Both the Samsung Galaxy Fold and Huawei Mate X offered a great glimpse into the near future of mobile tech and deserve a mention for that and that alone.
With all the current drawbacks of foldable tech and especially image distortions neither product is a commercially viable offer. The prohibitive pricing on both only further reaffirms my theory that the major players are simply testing the water and there is still some waiting to be done. The same is mostly true for 5G. Although the latter might become reality in a matter of months, depending on where you reside, of course.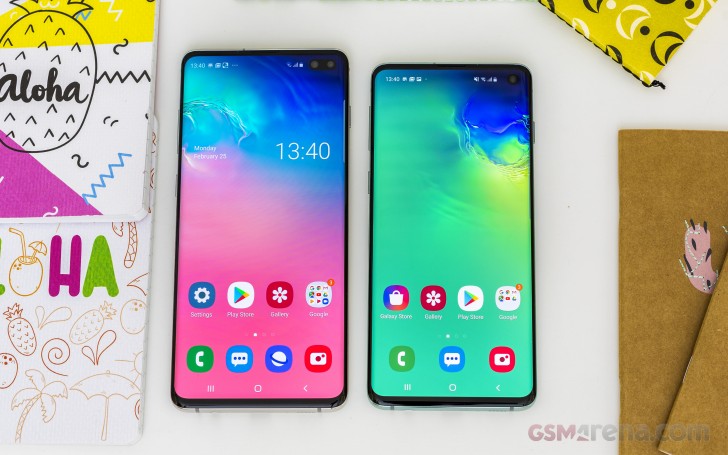 But enough moaning. The point I was building up to is actually pretty simple - I personally choose to look past the buzz words, for the time being, so my takeaway from MWC 2019 definitely has to be an actual device, ready for real world use.
The Galaxy S10 trio would be an easy pick, but I personally don't appreciate the Infinity-O design or any punch-hole implementation for that matter. It just seems like an odd design stepping-stone that will be short-lived and one that I would prefer to skip, if possible.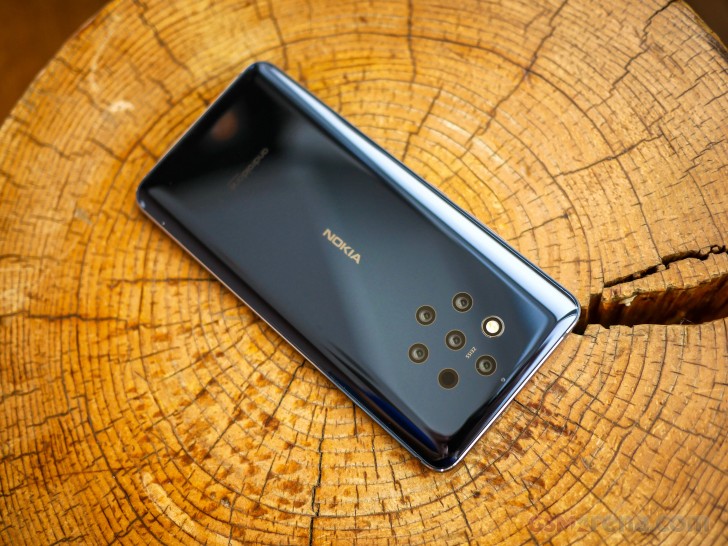 Sony's bold new 21:9 aspect experiment definitely deserves a mention. Although, If I have to be frank once again, it also seems like an odd design choice. Not necessarily a bad one, but probably not universally appealing or really game-changing.
Then there is the Nokia 9 PureView which has to be my favorite from the MWC 2019 bunch. While also bold and "out-there", the new five camera setup is already showing some promise. But what sweetens the deal even further in my mind is the rest of the phone's solid specs sheet, coupled with a reasonable price tag. Hopefully, it's quickly followed-up by more devices following a similar formula.

Ro: We got a glimpse of the future but weren't allowed to touch.
I can agree with Yordan that this year's MWC was the most eventful one in a few years. However, it felt pretty underwhelming for me personally. Maybe because I was over-hyped and expected tons of new innovative devices. But none of those felt ready.
As you've probably picked it up by now, I'm talking about the much-anticipated foldable phones from Samsung and Huawei. They were both showcased briefly and there was no way to spend enough time with them to make any assessments. I was left with the impression of half-baked products that need at least one more year of development.
We all saw the wrinkles on the screen on both phones and since the screen is flexible, it's probably made of some kind of plastic polymer making it prone to scratches. So we still need to solve that as well. Also, the overall design of both devices looked a little clunky - hefty and with thick bezels. Although, one would make a case that the thick bezels are a necessity here when used in tablet mode.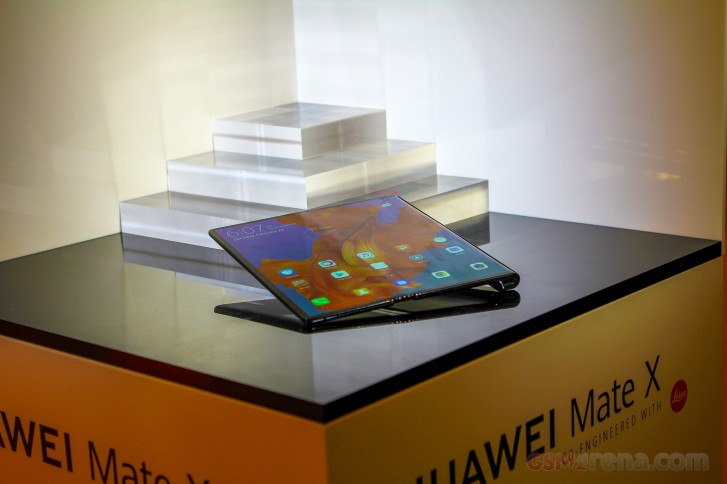 Don't get me wrong. I'm not hating them, I'm just saying that these products need more work. Also, the limited availability and high price tag will render them unreachable. Of course, such novelty is always reserved to the high-end market segment before it makes its way down to the mid-range but around $2,000 is a bit excessive.
I get that innovation takes time to be perfected and become usable but we were promised working foldable phones at MWC 2019 and the companies didn't deliver.
On the other hand, the two foldable phones were definitely the highlight of the 2019 MWC. Lots of new tech was used for both of these devices and we can't overlook that. I just can't wait for the third or fourth generation to come out and become usable.
Another big announcement in my eyes was Nokia's new flagship phone, the Nokia 9 PureView. A great phone in theory and even bigger potential but once again feels like a rushed product. And I'm not talking about the Snapdragon 845 chipset. I get the reasoning behind that but for five cameras on the back, one would expect stellar camera experience. But as our shootout showed, it's not a game-changer. It's definitely up there with the best, but once again, we were promised something more.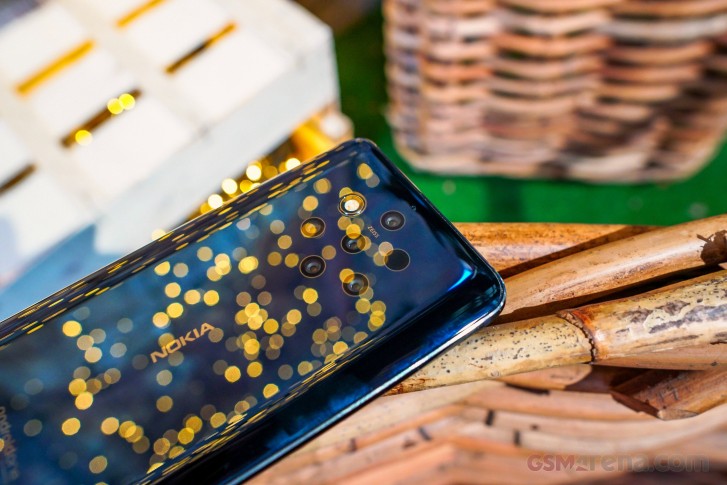 Software updates down the road will fix that but this shouldn't have happened in the first place. Nokia had plenty of time to perfect the camera experience. After all, we've been hearing about the Nokia 9 for almost a year now. Oh, and what's with the absence of a telephoto or at least a wide-angle lens? Nokia says it's because they didn't want the bulge but to be honest, the bulges never troubled the sales of iPhones, Galaxies and Mates.
The rest of the new devices were kind of "same old, same old" type of smartphones. We have LG's largely unimpressive lineup with what seem to be gimmicky features. Sony, on the other hand, tried with something new like the 21:9 screen, which is great for multimedia, browsing and multitasking but really hard to handle. Also, nothing ground-breaking by any means.
Call me crazy but the Archos Diamond is probably the phone that made the most sense - the price is right and it has a nice set of features. It's definitely the mid-range phone to have for the asking price even though it didn't receive the praise it deserved.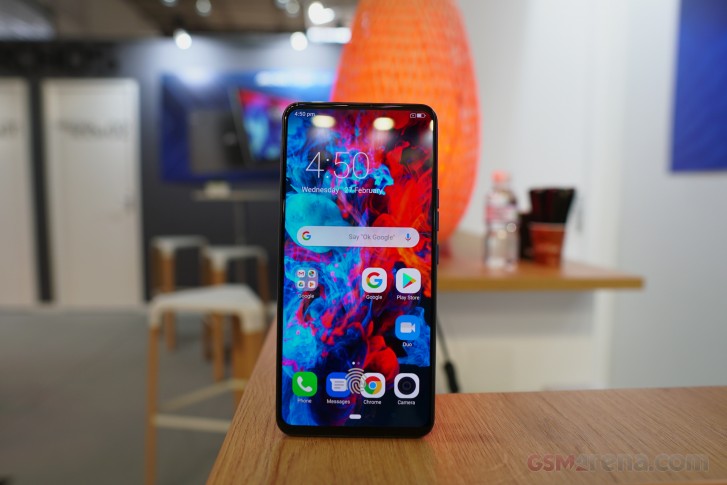 And finally, Samsung's Galaxy S10 lineup deserves a few words. It feels like last year's Galaxies but with 2019 set of features, which isn't bad by any means. Samsung's top-end Galaxy devices have always been feature-packed and the S10s are no exception to the rule. But except for the ultrasonic fingerprint scanner, which is a hit and miss at the same time and the punch-hole camera(s), the S10 and S10+ are the good old Galaxies. Uninspiring, but great nonetheless.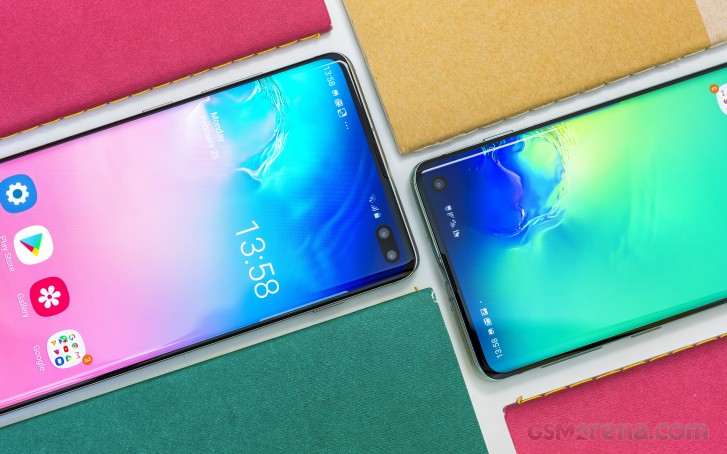 Despite my disappointments at this year's MWC in Barcelona, I can't deny it was exciting and it kept me busy for a whole week. I hope next year will be even better and the trend continues. Make MWC great again!

Chip: Best. MWC. Ever.
Since you asked: Ro, you are crazy! That's like saying the new Dacia Duster was the best at the Geneva Motor Show. With that out of the way, let's move on to the actual highlights.
This was my twelfth time in Barcelona roaming the MWC grounds and it was definitely the best one yet. We've heard so much talk about foldable phones coming in the past few years without seeing any working product that at one point it all started to look like vaporware.
I do realize wide availability is still some way off, but from what little I saw of the Galaxy Fold and Huawei Mate X, I was convinced that come next year we'll take the final step and technology showcase will turn into a viable consumer product.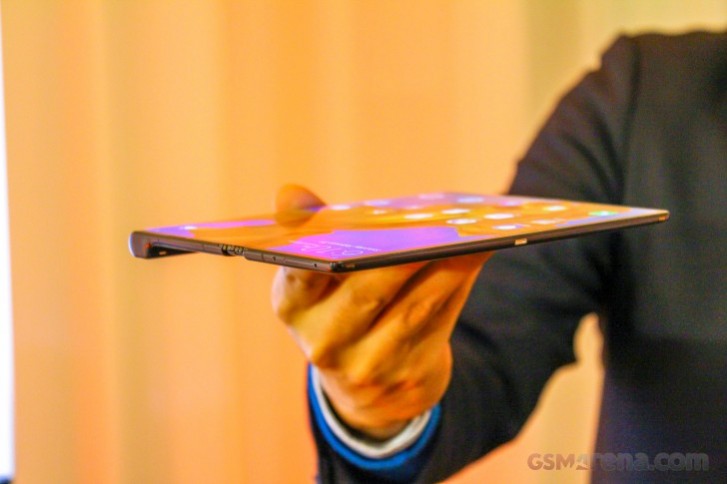 5G will probably be here sooner, but then that doesn't excite me all that much - almost none at all, actually. I happen to live in an area with great 4G networks so I really find my connection lacking and myself wishing for an upgrade. Not that I'll mind it when it comes, it's just that I won't be holding my breath for it.
Circling back to the phones it's time to turn to those that we can actually already buy or are coming in the next weeks and months. Among those I was most impressed by the Sony Xperia 1 and the Nokia 9 PureView.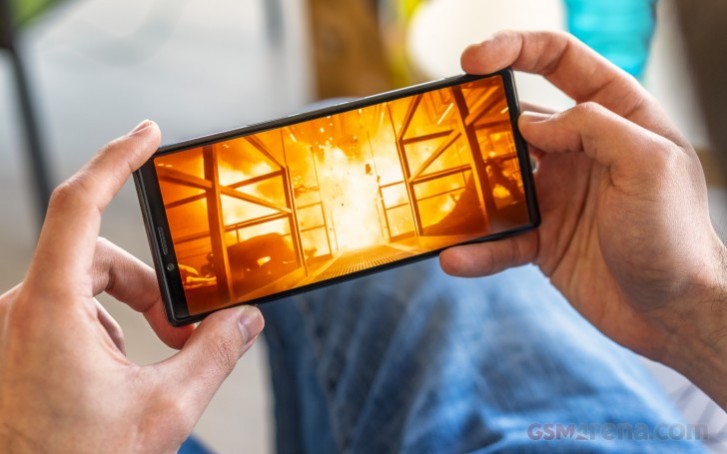 I'm not saying they are the best phones around. In fact the Galaxy S10+ with its unsightly pill shaped hole in the display is clearly a better all rounder. Yet the Samsung flagship is somewhat boring (and did I mentioned the ugly cutout in its display?), while the Sony and Nokia's top dogs both come out as more daring and exciting phones. Here's hoping these impressions stand by the time we complete our reviews of them.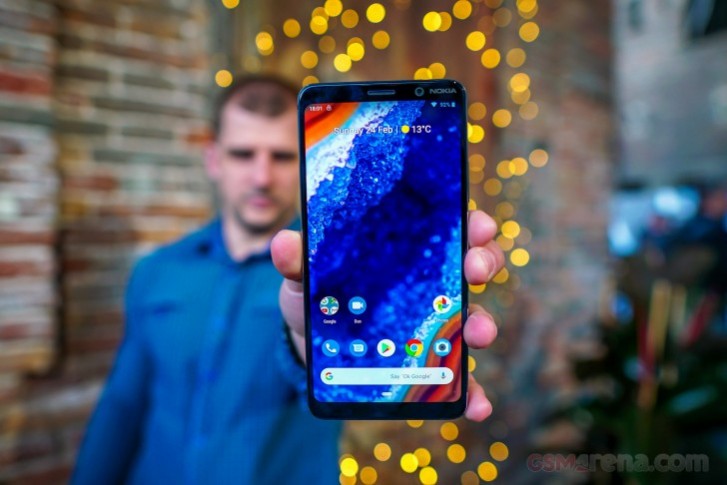 Honorable mentions go to the Xiaomi Mi 9, which with its Snapdragon 855, proper triple camera setup and €450 price tag is an unbelievable deal and the LG V50's Dual screen attachment. The latter certainly isn't as fancy as the foldable phones, but it's a much cheaper alternative that you'll actually be able to get this year.
Related
I must say that I find it hard to get impressed over minor evolutionary updates of basically the same way too huge slabs to be called phones. It is FINE that he huge slabs are offered, but where is the variation?? And no I do NOT mean entry leve...
Agreed. Even if this MWC was one of promises, it was still exciting to see what tech the future holds.
Popular articles
Popular devices