Our Samsung Galaxy Z Flip3 video review is up now
Vlad, 23 August 2021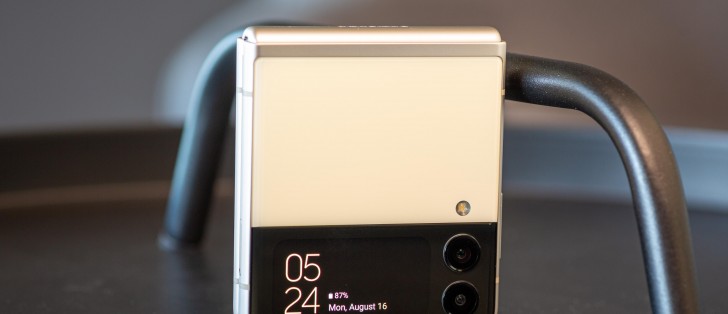 The Samsung Galaxy Z Flip3 is in an incredibly interesting smartphone, if for no other reason than the fact that it's the cheapest foldable device ever made - until this point, of course. It's much more affordable than its predecessors, and that means this is the first handset that may really have the chance to take foldables mainstream. Perhaps.
Things are never that simple, though, and if you're interested in our thoughts about the Z Flip3, we've already covered everything we think about it in our extensive, in-depth written review. Today, however, we would like to draw your attention towards our brand new video review of the Galaxy Z Flip3, which is fresh out of the oven. Take a look.
The Flip3 is definitely a phone with a lot of potential, but that's primarily down to its price. Otherwise, compared to the other two Flips before it, the upgrades are not that many - though you do finally get a rather usable external screen, that has to be said.
What do you think about the Galaxy Z Flip3? Is this the one that will make foldables mainstream, or is it likely to flop? Basically the question is (sorry for the pun) - flip or flop? Which would you choose?
Related
How did you neglect to mention that you have to charter a flight from Space X to reach the volume buttons?
Anonymous
24 Aug 2021
pT@
Which is why I think the phones kinda mixed up to be honest. It's not a device for power hungry person. Someone who doesn't my mind the cost, wants a stylish and unique phone and still need too performance it's a good phone. Albeit, I ...
You should add PUBG mobile tests in chip performance.
Popular articles
Popular devices
Electric Vehicles