Palm Pre lands in UK, we've also got prices in Spain and Ireland
16 October, 2009
Finally, as of today, you can also purchase Palm Pre in the UK and Ireland. Germany was first to get the long awaited GSM Palm Pre and a day later on 14 October 2009, it became available in Spain as well. And exactly as planned the UK and Ireland will be able to get it with O2 offering it exclusively.
While the Palm Pre pricing in Germany and the UK have been announced long before the launch date those in Spain and Ireland have still been unknown. Till now that is.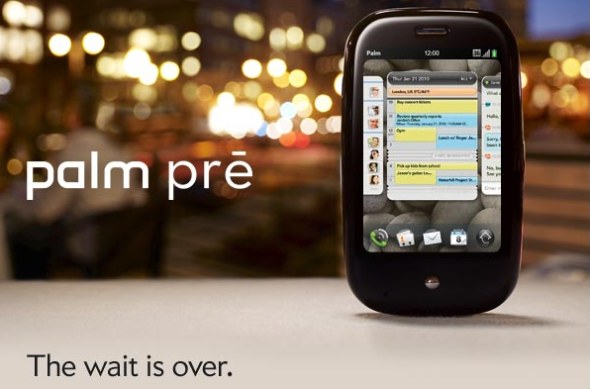 The citizens of Germany who intend to purchase a new Palm Pre at a local O2 store should prepare 481 euro for the device (with or without a contract). However, that price doesn't include any free minutes or data (last time we checked, a data plan costs additional 8.50 euro a month).
In the United Kingdom you can get the Palm Pre for free after signing an 18-month agreement with O2 and you will have to pay at least 44.05 GBP (good 48 euro) a month. At first. But keep in mind that in UK you also get up to 3000 minutes to all UK networks, tons of text messages and unlimited data and Wi-Fi.
One of the most anticipated mobile phones of the year is already on sale at the O2 stores in Ireland, as well. The most affordable way to get it with included minutes and data is to sign an 18-month contract with a monthly fee of 40 euro and pay additional 49 euro for the phone itself. Pay-as-you-go customers will be able to get it for 419 euro.
To get the Palm Pre for free in Spain through Movistar you'll have to sign a two-tear contract with a 54.90 euro monthly.
Well, some of those numbers certainly are steep but nobody said the Palm Pre was going to be cheap in the first place. Go ahead and tell us do you think of buying the Palm Pre in the comments.
Sources: O2 Germany, Movistar Spain, O2 UK, O2 Ireland
Related
Anonymous
20 Oct 2009
mEk
Jailbreak your iphone and you can get them all for free, including Tom Tom.
To karman who cares about the apps for iphone that need to be paid you can get half of them for free
You do? Sure you not from Palm lol
Popular articles
Popular devices
Electric Vehicles