Pixel 3 may have wireless charging and Active Edge may return
Enrique, 08 June 2018
Earlier this week, some live images of a Google Pixel 3 XL prototype leaked from XDA-Developers Senior Member meraz9000. He claims that when he squeezed the phone's frame, it vibrated – which clearly indicates the presence of the Active Edge feature.
For those who may not know. The Active Edge feature is a squeeze gesture on the Pixel 2 that lets you quickly summon Google Assistant, snooze alarms, or silence incoming calls. This gesture requires pressure sensitive hardware in order to work. Of course, XDA did some digging around the latest Android P developer preview for clues.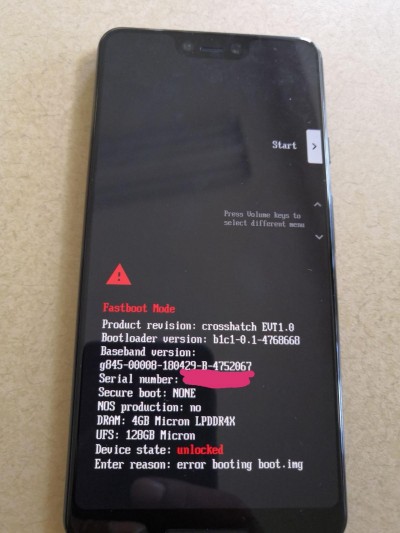 Previously leaked Pixel 3 XL
In the SystemUIGoogle.APK, one component called "WakeMode" is what controls when a device is woken up. Basically, the components for Active Edge (Codenamed "Elmyra") mention the Pixel 2 and 2 XL's codenames, but they also mention two more: crosshatch and blueline. Crosshatch is the 3 XL (confirmed by the bootloader screen we saw in the leaked images) while blueline must be the smaller Pixel 3.
Although this pretty much confirms that Active Edge is well on its way to the Pixel 3, there's always a possibility of removing the feature before it is launched.
In addition to digging around for Active Edge, evidence exists that the Pixel 3 might have wireless charging. A new set of permissions within the same SystemUIGoogle.APK file mentions two states: DOCK_IDLE and DOCK_ACTIVE. This code refers back to an app called "Dreamliner", but the app doesn't exists so it must be being tested by Google in a closed environment.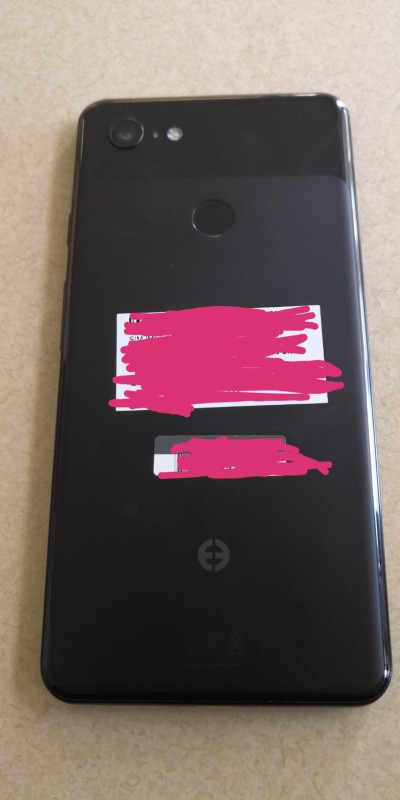 Previously leaked Pixel 3 XL
Going back to what meraz9000 said about the Pixel 3 prototype, the back is actually made of glass. Rather than having a glass window like the past two Pixel devices, this one would have a glass back with two finishes. The 'window' would have the glossy finish and a matte finish would cover most of the rear glass.
Just because the phone is made of glass doesn't mean it'll have wireless charging. But hey, all the pieces of the puzzle are here and we can only hope that Google decides to bring back the convenience feature. Wireless charging was a feature of the Nexus 4 and Nexus 5 until it was dropped for the Nexus 6P and 5X.
If you want to check out the full breakdown(s) of XDA-Developers findings, head to the source links below.
Related
Don't you read it carefully boy? I only HATE the display. The rest of the phone flies like an aircraft. Geez, did you drink too much coffee, aren't you?
Tucking_Fypo
10 Jun 2018
P@Y
What you know about phone design? I am not a fan of PIXEL, I personally had Samsung J7 Pro, Nova 2i, and a Huawei/Honor 9. But what you exactly on a phone where the current design is a piece of glass slab? Like really? Can't you just focus on the way...
Anonymous
10 Jun 2018
6TT
do not look down on removable battery feature. 1. There are ways to achieve IP rating with removable cover.. see other old IP rating phones. 2. Change battery when old. 3. Higher capacity batteries. 4. Ability to gain wireless charging, ev...
Popular articles
Popular devices
Electric Vehicles