Poco F2 Pro long-term review
GSMArena team, 27 October 2020.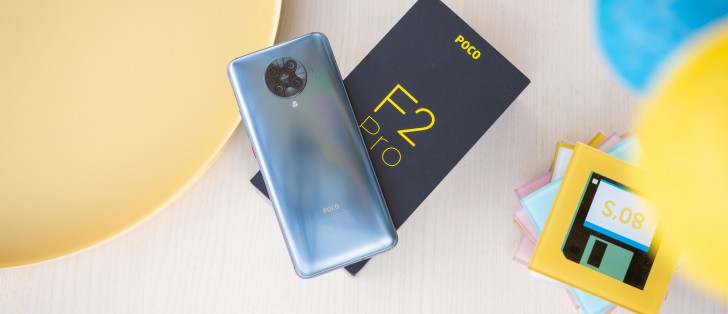 Design, build, handling
Like every flagship device out there, the Poco F2 Pro has a glass sandwich construction, so it gets a point here for sure. Materials are on par with much more expensive phones, and build quality is on par. Slipperiness is what you'd expect as well, given the glass on the back. This isn't the worst case we've seen, though.
It's been a very long time since any handset has had any build quality issues, not even in this price range. Everything's great from this point of view. The red hue makes the power button instantly recognizable, but it does feel like it stands out a bit too much on our review unit's otherwise subdued colorway.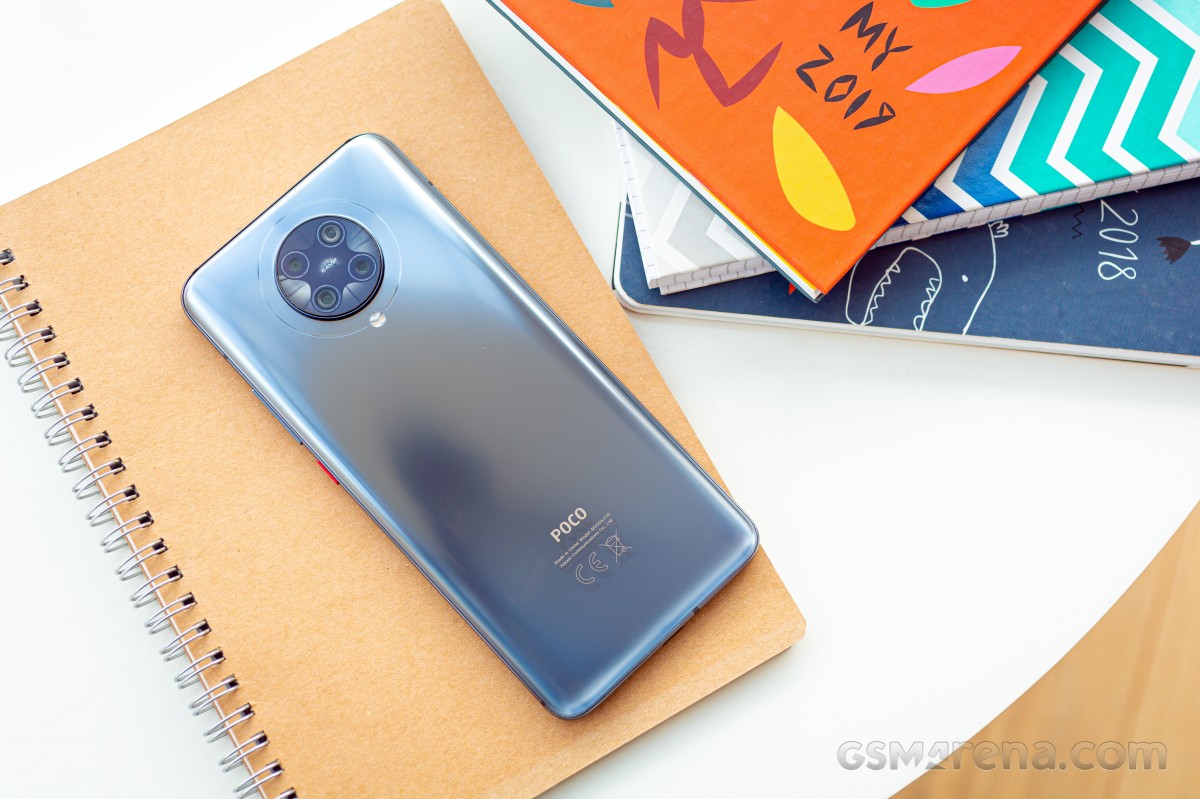 Size-wise, the entire smartphone industry has been infested by the "bigger is better" mentality for years now (even constant holdout Apple had to give in eventually). Add to that the expanded internal space necessary for all the 5G shenanigans (including Qualcomm's separate X55 modem that's not on-chip in the Snapdragon 865), and you probably see where this is going.
The Poco F2 Pro is large, and unashamedly so, but it's not significantly bigger than any mainstream flagship device this year.
What hurts more, though, is the weight. You can never not feel the 219g in day to day use.
The weight makes sure you are always aware of this phone's presence while you are carrying it. Some people prone to losing or forgetting their gadgets might actually enjoy this as it makes such a scenario much less likely - you'll instantly know that it's not on you. Others could wax lyrical about how more weight makes the handset feel more premium, whatever that means - but in this reviewer's opinion, around 200g for this size is more than enough to give you that, and everything over is just... a bit much.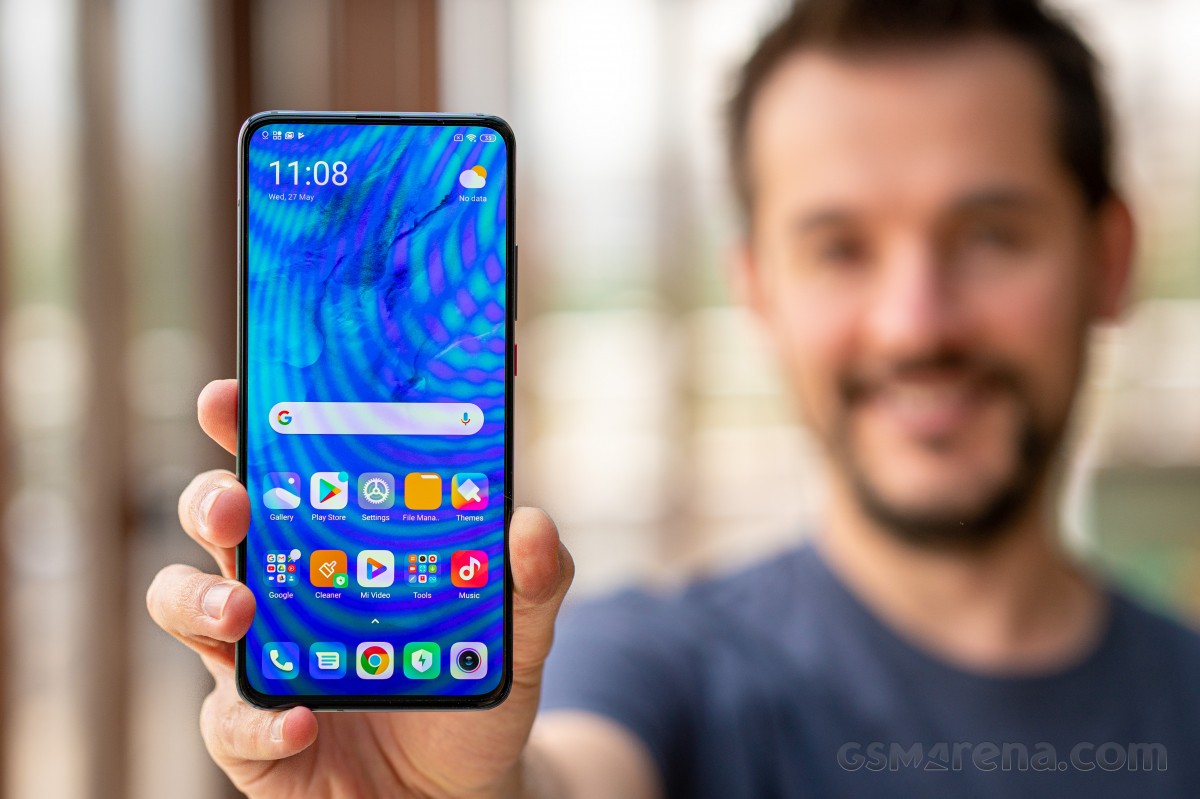 While the display is flat, the back glass does curve into the frame, making handling easier than it would have been otherwise, considering the 8.9mm thickness, which is also rather substantial.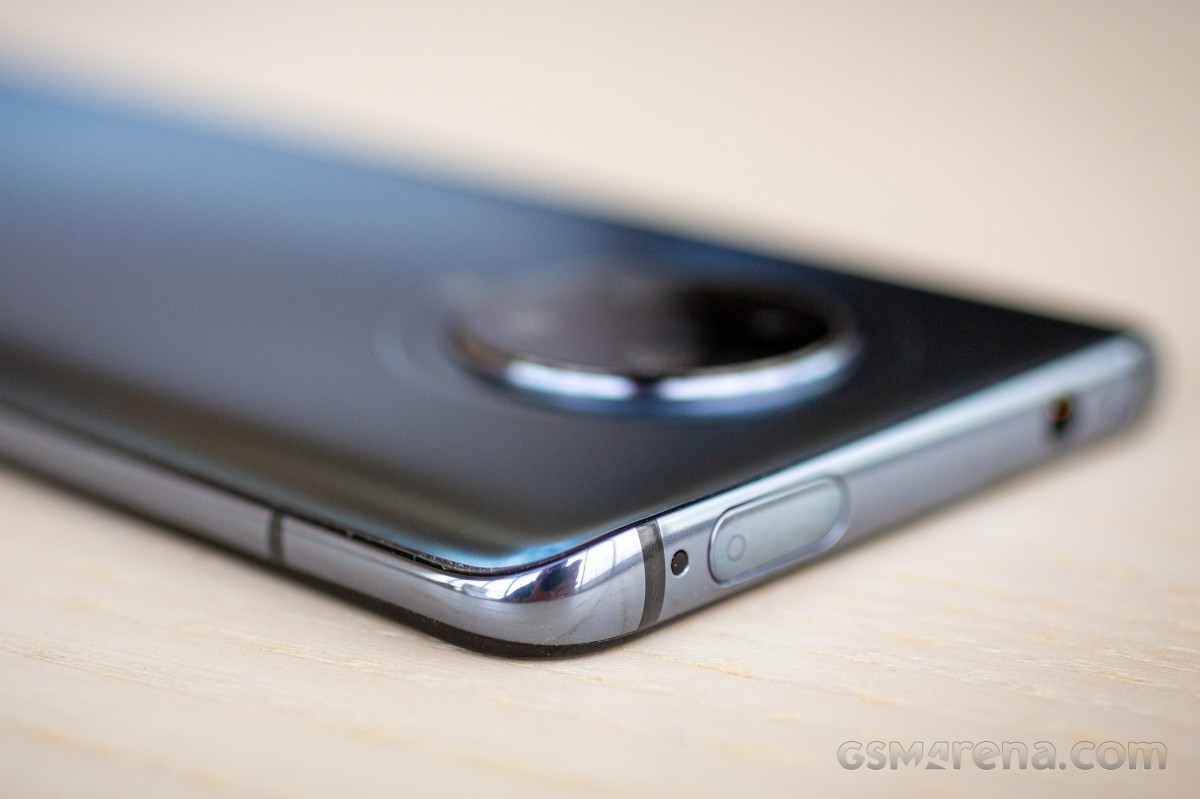 The pop-up selfie camera has eliminated the need for unsightly hole-punch cutouts in the display panel. It's been a while since this reviewer's used a handset with no notch or punch-hole, and it's one of those things that are small but much appreciated.
The screen is uninterrupted, and the small bezels on three sides make things that much more... immersive if you will. The chin is thicker than the other bezels, but not to the degree that it really stands out very much.
The pop-up selfie camera has some LED lights, with effects that you can customize - these light up in different ways when the camera comes up or goes down, and there are sounds too.
Additionally, you can use a ring on the pop-up part to act as a notification LED, which is a creative use of those LEDs. Notification LEDs are a dying feature, so it's interesting to have this option here.
Speaker, vibration motor, case
The single speaker is downward-facing, and this is unfortunate, but, subjectively, it's probably the loudest single down-facing speaker this reviewer has ever heard. It also doesn't distort very easily at the highest volume, making media consumption on the phone better than you may assume from the lack of a second speaker.
We still would have preferred a stereo setup, though, but this is quite obviously one of the things that was cut to meet the price point of the Poco F2 Pro.
Sound quality-wise, it's a decent speaker, but nowhere near the best of the best this year. It will do just fine for most people most times, though, if you are careful not to inadvertently muffle it with your hand (which is, of course, very easy to do).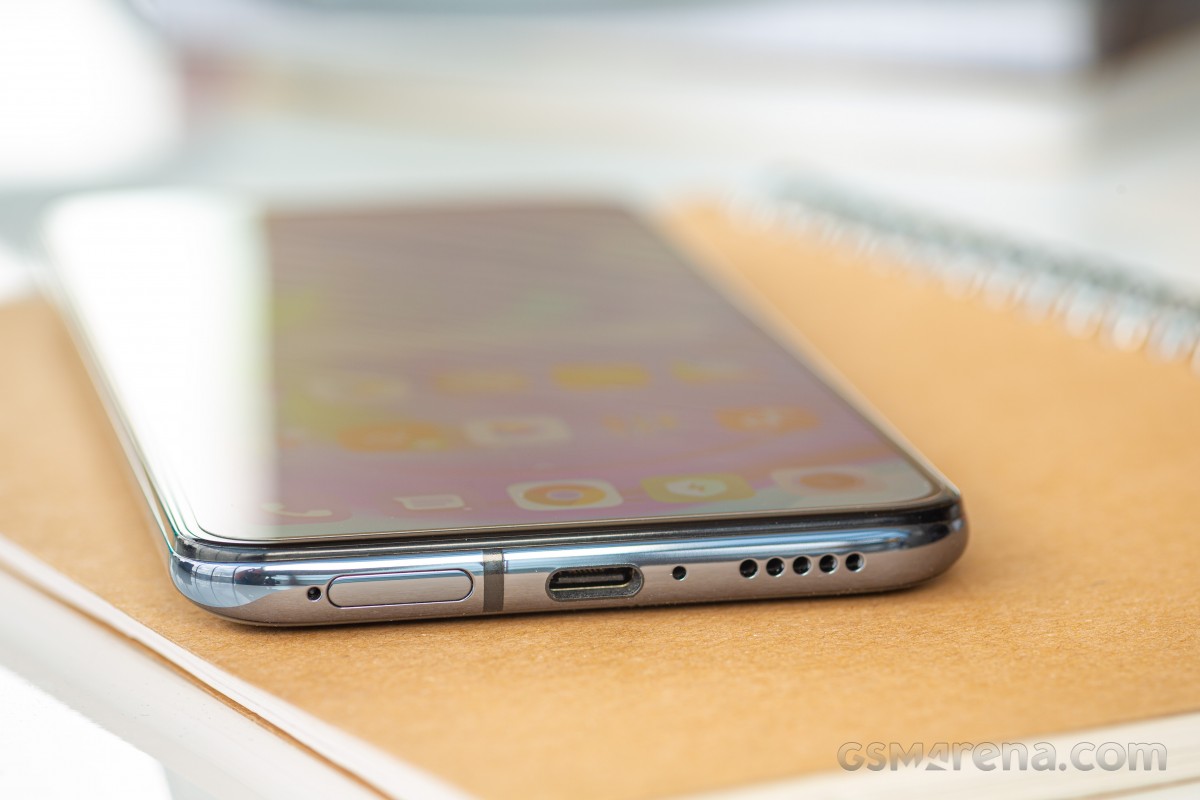 The vibration motor is another thing that's been compromised in service of reaching the price, we'd wager. It's definitely not the worst we've ever encountered, but it's worlds apart from the best ones out there - funnily enough, Xiaomi also makes a phone with one of those - the Mi 10 Pro. Coincidentally, it also has the best sounding stereo speakers on a mainstream handset, in our subjective opinion. The price difference between these two is nothing to scoff at, so keep that in mind.
Because it wants to be friendly to 'enthusiasts,' the Poco F2 Pro also has a headphone jack. Our opinion on this is simple: we literally had to check if it's there by picking the phone up just now and looking for it. It's 2020, and we can't remember the last time we used a wired pair of headphones.
There are none in the box, by the way, which is another flagship killer staple - just ship the basics. Still, Xiaomi also packs a clear case, which is pretty good and has extra corner coverage.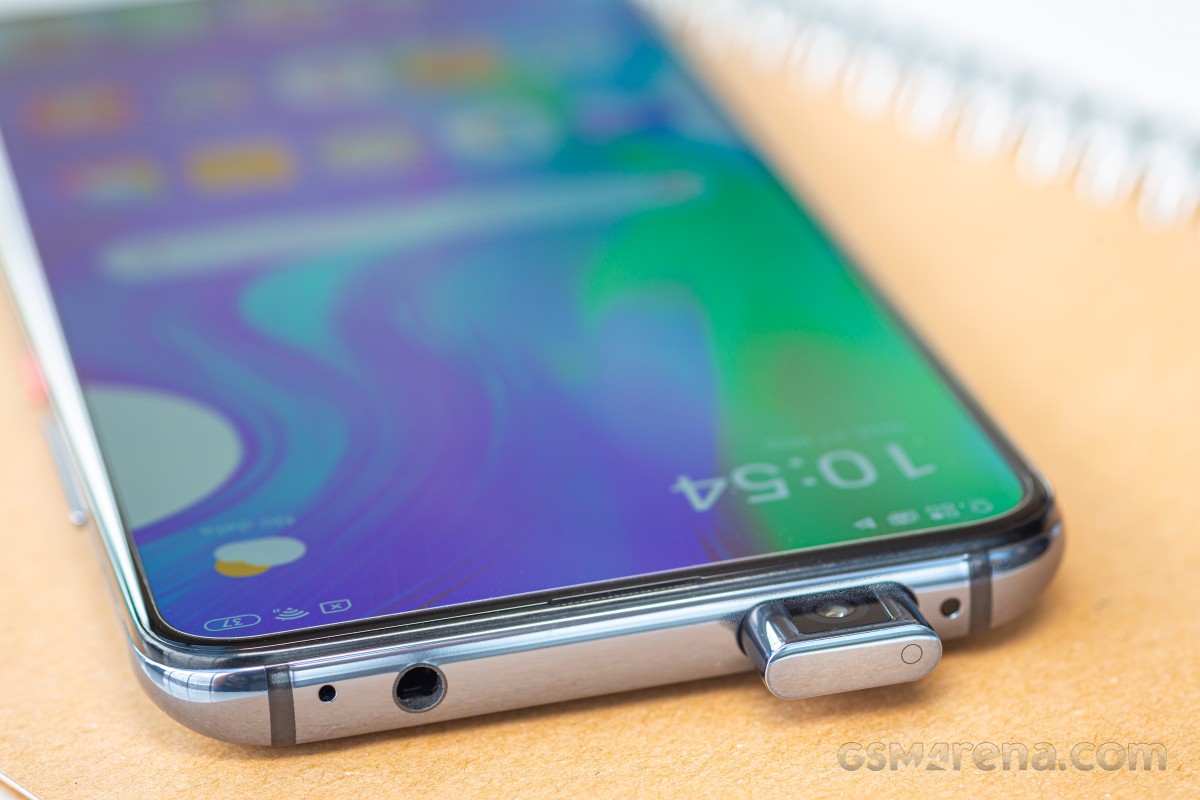 Then again, because of the pop-up selfie camera, the case doesn't cover anything up on the top side, other than the corners. We're not complaining. This isn't your 'cheapest jelly case' type of thing. It's made from more rigid plastic and feels like it could take a beating.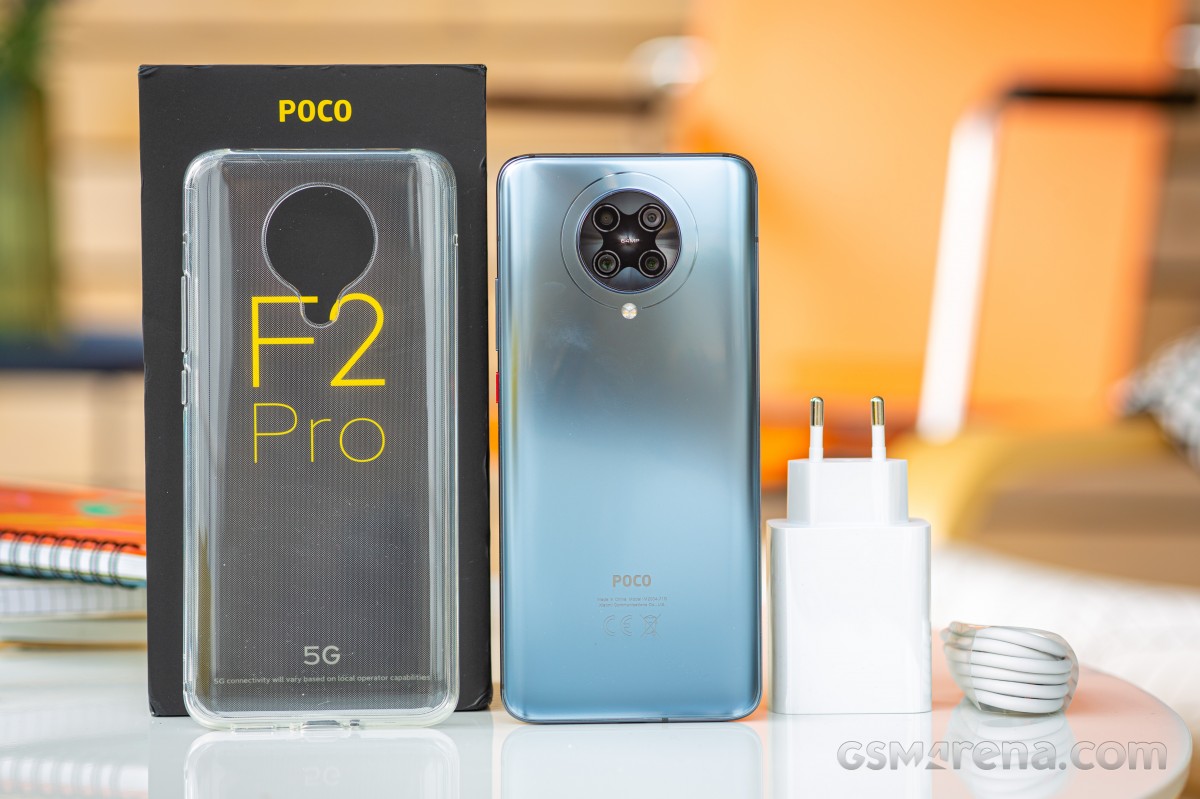 Design-wise, the Poco F2 Pro is really unremarkable. The entirety of it is just... safe, with a centered round-shaped camera island and a ring around it that goes into the LED flash. It's not ugly or bad looking, but it's not "wow" material either. Clearly, the idea here was to make everything look... functional, not necessarily overly aesthetic, and that does definitely work.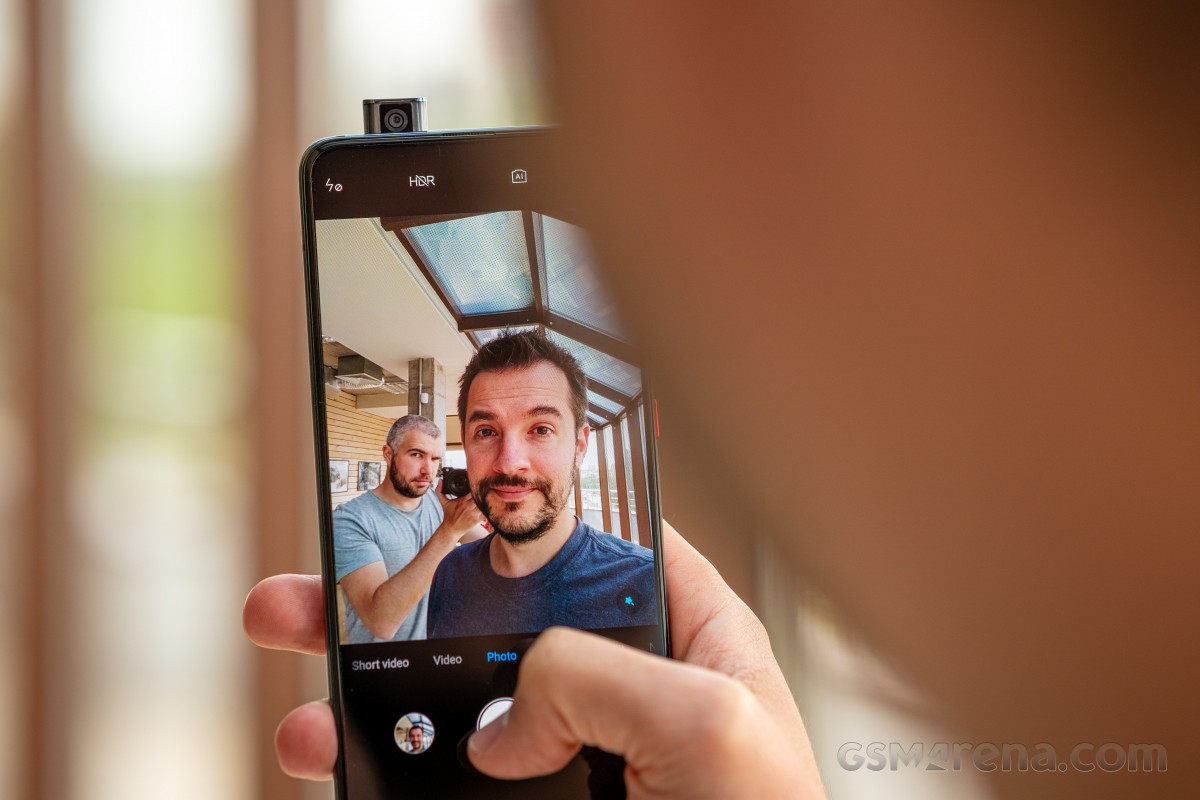 That is until you take a selfie. The pop-up cam has been done many times already, but it still is satisfying to watch it appear, seemingly out of nowhere, to take care of your selfie needs.
No soul, really? It's a phone. Bells and whistles? How about the IR blaster, the pop-up front camera and the macro lens.
Holy s..t. You're very lucky then :)
Yes and I am sick and tired to hear that crap they always try to find something bad with this phone what's wrong with you people a device like that at that price it's so fast sometimes I could not believe it the Poco f2 pro is A VERY GOOD D...