Poco M3 Pro 5G review
GSMArena Team, 3 June 2021.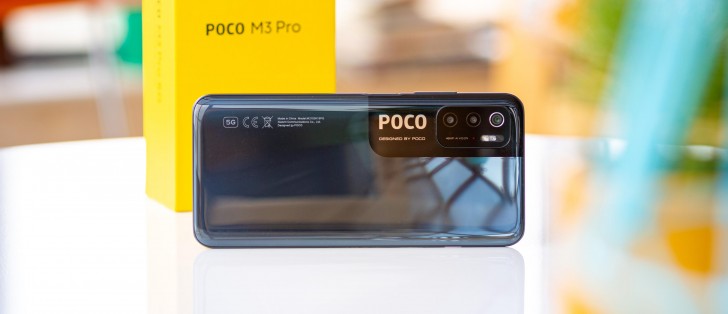 Camera skills on a budget
The Poco M3 Pro 5G, just like Redmi Note 10 5G, has three cameras on its back and one at the front. The rear trio is as basic as they come - it has a 48MP primary shooter, a 2MP macro snapper, and a 2MP depth sensor. A single LED flash is the last thing of interest.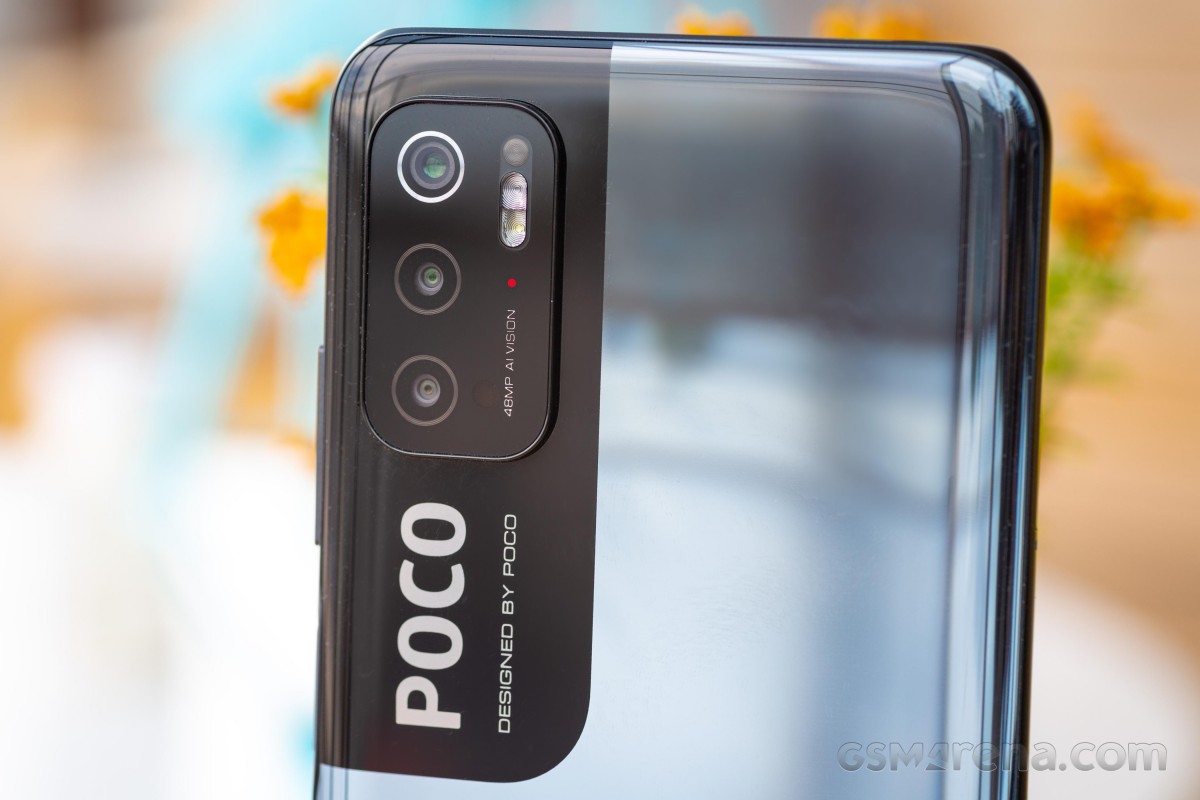 The Poco M3 Pro has a high-res main camera. It relies on a 48MP OmniVision OV48B 1/2" sensor with 0.8µm pixels, Quad-Bayer filter and PDAF. The lens is 26mm f/1.8. Night Mode is available on this imager.
The macro camera uses a 2MP Hynix Hi-259 sensor with large 1.75µm pixels. The lens is f/2.4, while the focus is fixed at about 4cm-5cm distance.
The third shooter at the back is a 2MP GalaxyCore GC02M1B monochrome depth sensor.
The selfie camera uses an 8MP OmniVision OV8856 1/4" sensor with 1.12µm pixels. It sits behind an f/2.0 lens, and the focus is fixed.
The default camera app is a typical MIUI affair - switching between modes is done by swiping left and right, and all available modes but Macro are on this rolodex. There are no zoom shortcuts here.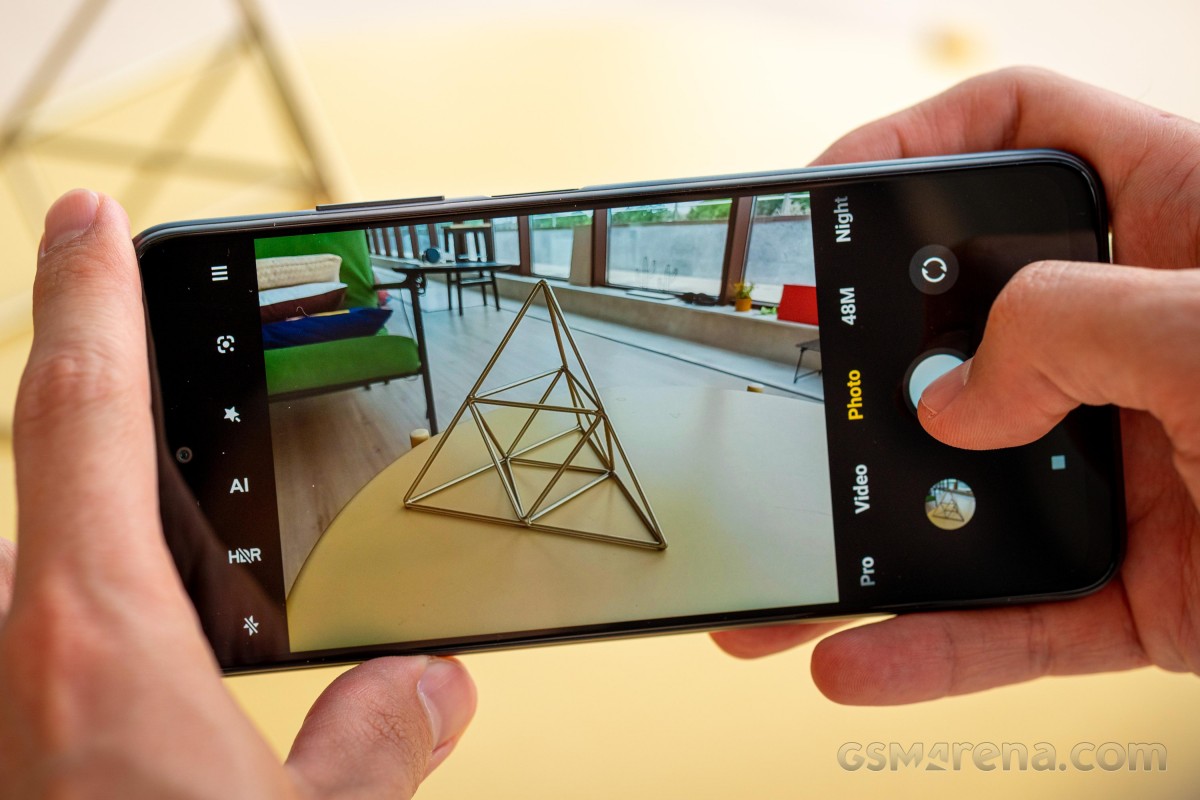 On the opposite end of the viewfinder, you have a flash mode switch, an HDR switch, an AI toggle, and a magic wand with beauty effects and filters. You'll find some more options behind a hamburger menu, including the Macro mode, plus the shortcut to the settings. What you won't find is an option to set the output resolution.
There is a Pro mode for the main camera. Manual 48MP pictures are also an option. You can use up to 30s shutter speed and ISO up to 6400.
Photo quality
The main camera saves 12MP by default (the actual resolution is 4,000 x 2,992 pixels). And the ones we took during the day are outstanding for this entry-level class. The photos are rich in detail and nicely sharp, the noise levels are low, the colors are mostly accurate, and the dynamic range is pretty good - even if Auto HDR was left on, it did not trigger even once.
Obviously, the foliage rendition is far from great - the grass is often smudged or artificially drawn, the tree crowns sometimes have this oil-painting effect, but let's get real - we've seen a lot more expensive phones do worse with foliage. In fact, the Poco M3 Pro did far better than expected.
There is an AI trigger on the viewfinder, but we aren't impressed by its processing in daylight conditions. The "AI" recognizes a bunch of scenes - Buildings, Sky, Greenery, Night, Cars, Pets, etc. and tweaks some parameters for a supposedly better look. Unfortunately, what we got is over-the-top contrast and unnatural-looking colors. But hey, if you like what you are seeing, by all means - go for the AI option.
There is a 48MP mode available, and it does some software trickery and pieces some good photos, though we are not sure if they are worth the megabytes. First, these 48MP shots are soft and quite noisy. When we downsized them to 12MP, we could see a bit more detail at some spots, but the improvements were minor, if any.
The 48MP photos do look more natural as they are less processed. So, if you want to avoid the camera's overprocessing and get more natural-looking photos, note that this doesn't mean better, then maybe you should play with this high-res mode.
The Poco M3 Pro 5G has a 2MP monochrome camera serving as a depth sensor. And probably thanks to this little fella, the subject separation is indeed impressive, especially for this affordable price range. We did like the simulated blur a lot, too.
We can also praise the colors and the contrast, but the subjects are not as detailed as we would have liked. That's quite odd, as the Redmi Note 10 5G aced this mode across the board, sharpness included.
The Poco M3 Pro has a 2MP macro camera, and it can save some pretty nice photos, that is, if you get the distance right as the focus is fixed at about 5cm. And it takes a while to get used to this, believe us. Each of these pictures you are about to explore required at least seven tries.
But once you are a pro at getting your hand at 5cm away from your subject, then you can have detailed and lively close-up photos with good colors and contrast. If light conditions aren't ideal, though, the noise levels spike and the image quality quickly takes a turn for the worse.
The 12MP photos we took at night with the main camera are great for this budget class. The resolved detail is a lot, even if some of it was smeared by the noise reduction processing. The colors look saturated and stay true to life; the contrast is good, too.
These were shot without HDR, so blown highlights are occasional.
You can use HDR to restore the clipped highlights, but it will introduce a ton of noise, and we are not sure if this tradeoff is worth it.
The Night Mode also restores highlights, but it also brightens the entire picture. Looking at 100% zoom, we can see the improved exposure introduced more noise, which was then cleared by the aggressive processing, and a lot of the fine detail was smeared as well. Still, if a brighter photo is needed, Night Mode is the way to go.
Finally, we liked the AI processing at nighttime. It offers more saturated colors, while retains the good qualities of the standard shooting mode. Sometimes it may even brighten the photo a bit. If you like this look better, you should definitely use it.
And here are photos of our usual posters taken with the Poco M3 Pro 5G. Here's how it stacks up against the competition. Feel free to browse around and pit it against other phones from our extensive database.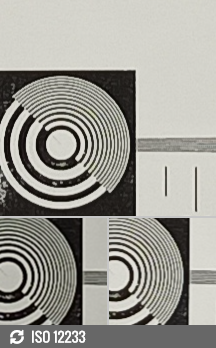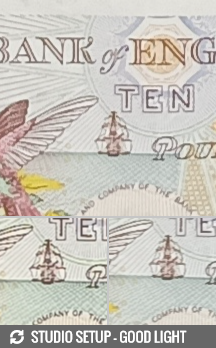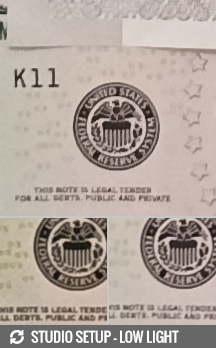 Poco M3 Pro 5G against the Realme 8 5G and the Redmi Note 10 5G in our Photo compare tool
The 8MP selfie camera saves magnificent photos. There is more than enough resolved detail, and the images are plenty sharp. The colors are okay, the contrast is superb, and the noise is kept nicely low. It sounds absurd, but we've seen flagships do worse, and that's why we are surprised to see such a good selfie cam on an entry-level phone.
The selfie portraits are good, too, even if noisier. The subject separation is far from stellar, but it's rather okay for the class.
Video capturing
The Poco M3 Pro 5G supports video recording at up to 1080@30fps with its main camera and up to 720p@30fps with the macro one. There is no 4K mode, 60fps shooting is not available either.
The video bitrate is 20Mbps, while audio is recorded in stereo at high 256kbps bitrate. Optional electronic stabilization is supported, and it does a great job at the expense of minor loss of FoV.
The footage from the main camera has great colors, the contrast is good, and we liked the wide dynamic range. The level of detail is okay for 1080p footage on a budget.
And here is the Poco M3 Pro 5G in our video comparison database.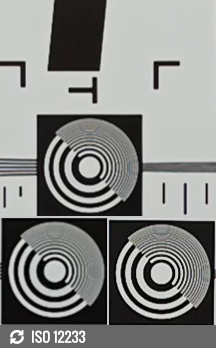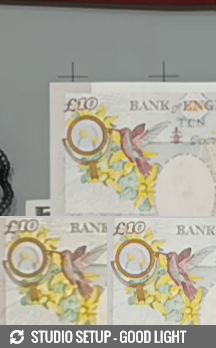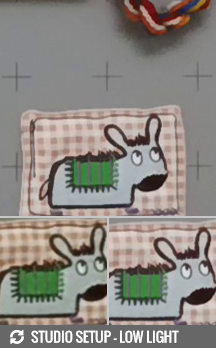 1080p: Poco M3 Pro 5G against the Realme 8 5G and the Redmi Note 10 5G in our Video compare tool
Md Masud Alam Chowdh
29 Mar 2022
INS
Really This phonr is Not Good, like no charge & notification indicator signal slso no others options.
Well yeah, the os isn't optimized.
Im not happy with this phone. It is lag. I have just bought this phone last week, no big files yet but lag can already be observed. Such a disappointment