Poco X3 NFC review
GSMArena team, 15 September 2020.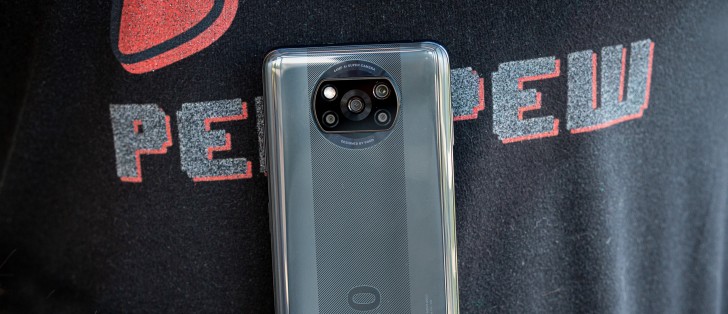 Android 10 and MIUI 12
The Poco X3 NFC is the second smartphone we meet that boots MIUI 12 out of the box. The new launcher is based on Android 10 and introduces a refined interface with new animations, new privacy options, floating windows, dedicated Control Center, Super Wallpapers, and a brand-new app drawer, among other features.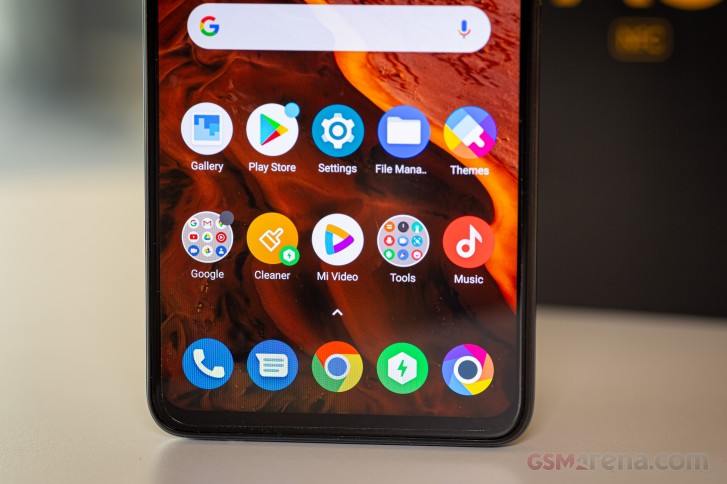 The version on the Poco X3 NFC seems to be lacking the cool Super Wallpapers we saw on other Xiaomi phones with MIUI12. Always-on display is not supported, too, but that's to be expected as the X3 packs an LCD screen.
Overall, MIUI 12 is not a massive overhaul over MIUI 11, but more of a refresh with new looks here and there, new cooler animations optimized for high-refresh-rate screens, and a couple of new features though it's up to you whether you'll use them or not.
You unlock the screen via the blazing-fast side-mounted fingerprint scanner. The reader is easy to set up, fast, and superbly accurate - it is on par with the best in business. 2D Face Unlock is available, too, but it is far less secure than the fingerprint option.
The homescreens are business as usual - they are populated with shortcuts, folders, and widgets. The leftmost pane, if enabled, is called Google Feed.
MIUI 12 offers an app drawer by default, and it automatically organizes your apps into categories. The first is All, meaning it contains all apps. Then follow Communication, Entertainment, Photography, Tools, New, and Business. You can edit these categories or even disable them altogether. You can't disable the App Drawer, at least not in this MIUI 12 for Poco iteration.
Another new feature is the Notification shade split into Notification Center and Control Center. Indeed, this is precisely what the iPhones do, and you even summon them in the same fashion - pull down from the left part of the screen for the Notification Center, pull down from the right for the Control Center.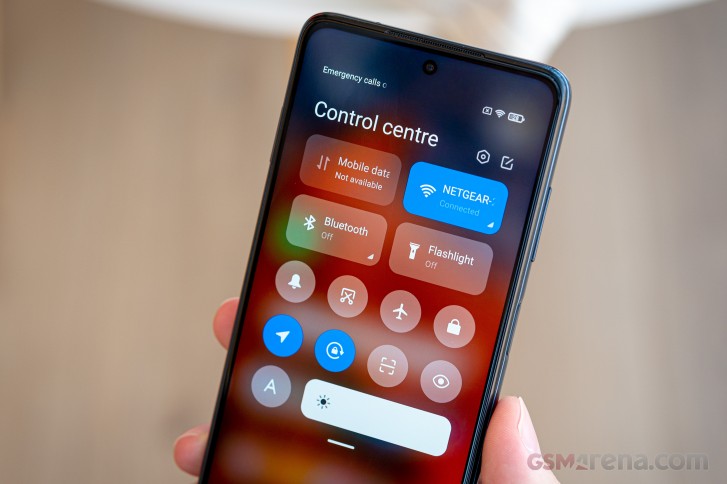 If you are not fond of this new split - you can disable the Control Center, and the shade will revert to its MIUI 11 looks and operation.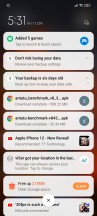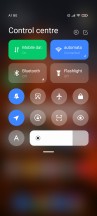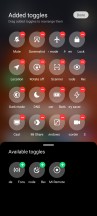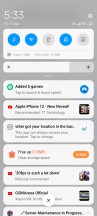 Notification Center • Control Center • Control Center • The old Notification Shade
The task switcher has not changed much. It shows all of your recent apps in two columns. Tap and hold on a card for the split-screen/floating shortcut, or just swipe it left or right to close it. There is a new Floating Windows button next to the Split Screen, which is a new option offered by MIUI 12. You can put some apps in a floating state above everything else. You can only have one floating window at a time, though.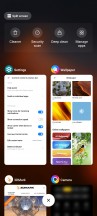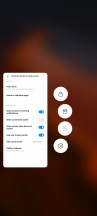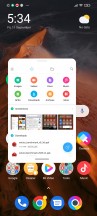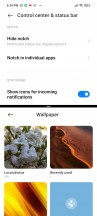 Task Switcher • Floating Windows • Floating app • Split screen
Themes are a huge part of MIUI, and they are available on MIUI 12, too. You can download new ones from the Themes store, and they can change wallpapers, ringtones, system icons, system fonts, and even the always-on display style.
Xiaomi enhanced MIUI 12 with a couple of additional privacy options. Now when sharing stuff, like photos and videos, you can opt to remove location and/or other metadata (incl. device info) and thus protect your privacy fully. Neat.
MIUI also offers a Security app. It can scan your phone for malware, manage your blacklist, manage or restrict your data usage, configure battery behavior, and free up some RAM. It can also manage the permissions of your installed apps and allows you to define the battery behavior of selected apps and applies restrictions only to the apps you choose.
MIUI 12 packs proprietary apps for Gallery, Music, and Video player. In some regions, the music and video apps include paid streaming options. Mi Remote for the IR blaster is available, too. In China, a new Mi AI assistant is part of MIUI 12, replacing the Google Assistant.
MIUI 12 also enhances the Notes app with even more Task checklists and subtask options.
FM radio app is available, too.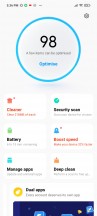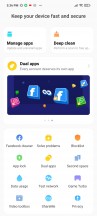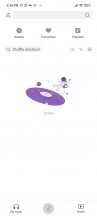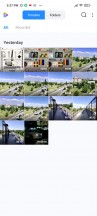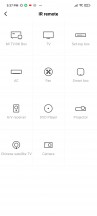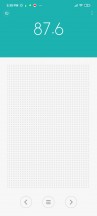 Security • Security • Music • Video • Mi Remote • FM radio
MIUI 12 supports Dark Mode, too, and you can even force it on wallpapers or restrict its application on incompatible individual apps.
MIUI 12 is fully optimized to work on HRR displays. Everything is smooth and fast; animations are unobtrusive yet impressive, the attention to the detail is simply excellent.
We've heard reports of ads baked into the user interface, which is usually done to lower the cost of the phone. But we didn't run into any ads whatsoever on our unit, which is quite peculiar. It may depend on the region you buy this Poco X3 in and the one you choose for MIUI 12.
Performance and benchmarks
The Poco X3 NFC is powered by the Snapdragon 732G chip, or as Poco likes to call it - "the most powerful Snapdragon 700 series 4G processor to date". Well, it's not wrong even if it isn't something we would brag about.
Hardware-wise, the Snapdragon 732G is a cloe relative to the vanilla S730 and the S730G we saw on the Poco X2.
The octa-core processor is the same, but the clocks of the two powerful cores have been increased with 100MHz. So, the octa-core processor now has two Kryo 470 Gold (Cortex-A76) cores clocked at 2.3 GHz, and six Kryo 470 Silver (Cortex-A55) ones, working at 1.8 GHz. They are all built on an 8nm LPP node.
All three S73x chips have the same Adreno 618 DSP. The one on the 730G is clocked 75 MHz higher than S730 and sits at 575 MHz. And now, the one inside the Poco X3 can go as high as 800MHz.
Finally, no matter whether you get the 64GB or the 128GM model, the Poco X3 NFC will always ship with 6GB RAM.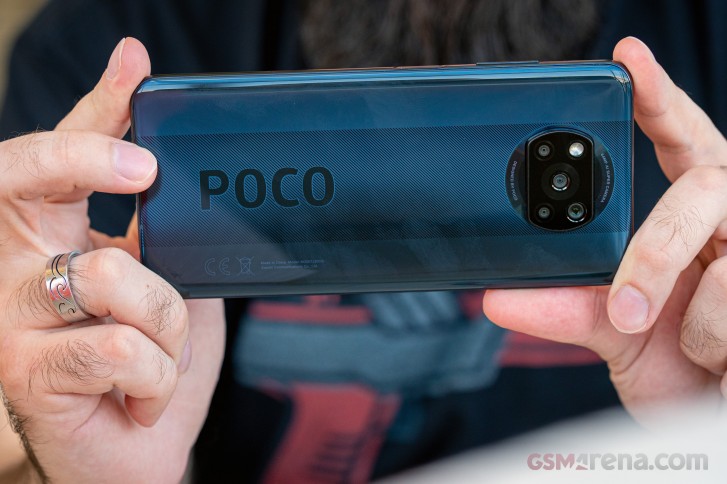 The benchmarks we ran clearly show the Poco X3 is among the most powerful smartphones in the mid-range segment right now. Its processor is only bested by the slightly more powerful Snapdragon 765's.
GeekBench 5.1 (multi-core)
Higher is better
Xiaomi Mi 10 Lite 5G
1927
Poco X3 NFC
1777
Realme 6
1726
Xiaomi Mi 9T
1703
Xiaomi Mi Note 10 Lite
1694
Xiaomi Redmi K30 (Poco X2)
1692
Realme 6 Pro
1666
Realme 7
1651
GeekBench 5.1 (single-core)
Higher is better
Xiaomi Mi 10 Lite 5G
616
Poco X3 NFC
568
Realme 6 Pro
565
Xiaomi Redmi K30 (Poco X2)
548
Realme 6
548
Xiaomi Mi 9T
542
Xiaomi Mi Note 10 Lite
521
Realme 7
516
Same goes for the overlocked Adreno 618 GPU. While it is not a groundbreaking difference, it does well enough to go on top of most of the mid-range phones we've tested so far.
GFX 3.1 Manhattan (onscreen)
Higher is better
Xiaomi Mi 10 Lite 5G
32
Realme 7
28
Poco X3 NFC
27
Xiaomi Redmi K30 (Poco X2)
27
Realme 6 Pro
27
Realme 6
27
Realme 6S
27
Xiaomi Mi Note 10 Lite
26
Xiaomi Mi 9T
24
GFX 3.1 Car scene (onscreen)
Higher is better
Xiaomi Mi 10 Lite 5G
17
Realme 7
17
Poco X3 NFC
16
Realme 6 Pro
16
Realme 6
16
Realme 6S
16
Xiaomi Redmi K30 (Poco X2)
15
Xiaomi Mi Note 10 Lite
15
Xiaomi Mi 9T
13
Finally, AnTuTu 8 test shows the phone is on par with its competitors and will not disappoint anyone.
AnTuTu 8
Higher is better
Xiaomi Mi 10 Lite 5G
318117
Realme 7
292828
Realme 6
288931
Poco X3 NFC
283750
Realme 6S
278982
Xiaomi Redmi K30 (Poco X2)
272229
Realme 6 Pro
268785
Xiaomi Mi 9T
257146
Xiaomi Mi Note 10 Lite
253271
It's obvious the Poco X3 NFC is an excellent performer in its class. It will easily manage whatever you throw at it. Only few games are currently optimized for HRR displays and even fewer will be able to run at 60fps on higher on the Poco X3 as it is no flagship. But the support is there, and the smooth OS and apps are quite enough to justify putting an HRR screen in the first place.
The Poco X3 NFC uses dual-cooling system with heatpipe and multi-layer graphite sandwich - below the screen and below the rear panel. It is quite efficient and keeps the phone cool even after long benchmarking sessions.
Long story short - the Poco X3 NFC is a powerful smartphone, among the best in its price bracket.
My poco x3 NFC is taking blurry pictures is a bug or is there something wrong with the camera.....please assist
TAM official warranty right? it's safe to buy it at the MI store, because there are not a few who claim to be TAM but it turns out to be a distributor, if you buy it at the MI store it's clear on the purchase receipt and buy it at the MI s...
Correction: I just found Rp3jt for the 8/128 X3 NFC from other seller on the online market place