Pocophone F1 long-term review
GSMArena team, 11 January 2019.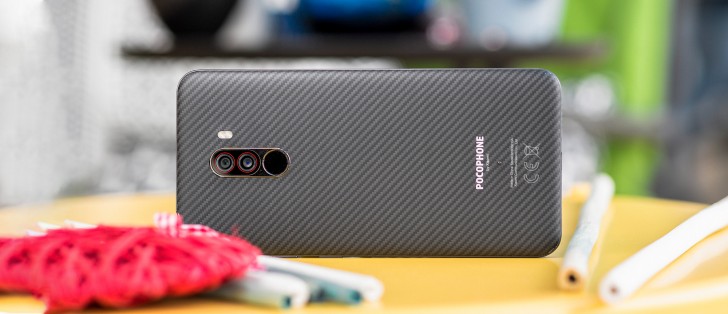 Conclusion
The Pocophone F1 is a phone that's easy to recommend. While it's not perfect, its price makes a lot of its quirks and niggles easier to live with than they would have been if it had been priced like most flagships nowadays.
And while there is definitely a usability delta between this and most of its competitors, you are not getting three times more from a Note9, for example - yet you are paying three times less for a Pocophone. The law of diminishing returns shines bright.
Xiaomi's experiment has created a phone that is very fast, practically lag-free, and has a very good camera system. Not as good as the greatest out there, but definitely punching way, way above the device's price point. So for most people this will be a very good fit, a handset you'll enjoy very much in day to day use. There's nothing like it on the market right now, and we'd even consider it the most innovative launch of 2018, not because it packs any crazy future-sounding tech but because it takes most of what people want in a flagship and delivers all of that in an amazingly cheap package.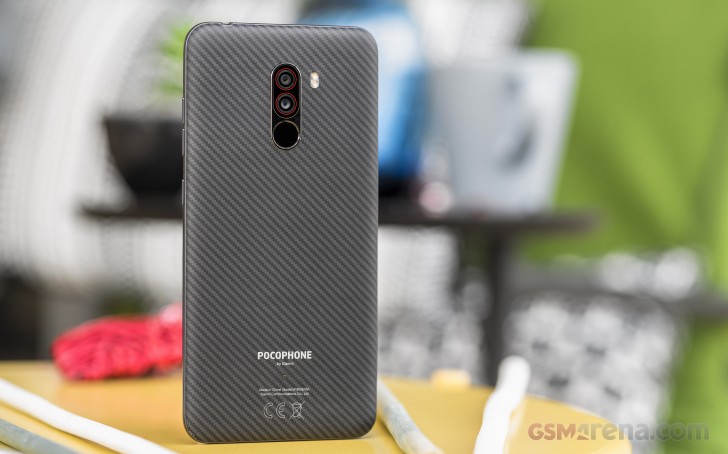 On the other hand, if you like your Android to be as stock-like as possible, Xiaomi's efforts towards making MIUI look just a little bit less like MIUI and more like Google's image of Android will definitely fall short for you. The company's focus on this is commendable, but it definitely hasn't gone far enough in this regard to appease the most die-hard stock Android fans. If the F1's successor goes with Android One then that problem will be taken care of.
As it is, MIUI 10 on the Pocophone F1 does take a little getting used to if you're switching from a different Android device, but that extra mental work may be worth the benefits you're getting when it comes to the hardware here. The device has amazing battery life, which isn't unheard of in this price range, but it's still unfortunately not a given for flagship devices made by competitors (although they are slowly starting to realize its importance).
In the end, it always comes down to the same thing: if you can live with this phone's quirks and get used to the things it can't do (random sample: mobile payments, wireless charging, notification icons in the status bar), then buy one. If all you need is as much performance for as cheap as possible, then by all means, get one. If you don't mind the UI looking pretty removed from stock even with Xiaomi's alterations, then don't hesitate and purchase a Pocophone F1.
If any of its downsides are just too much for you, then unfortunately you'll have to save up some more and go the extra mile - either splurging for a Pixel or iPhone or Note9 or Mate 20 Pro, or choosing the middle of the road option price-wise and going with a OnePlus 6/6T.
Current prices
Bought it in 2018, its such an amazing phone but after couple updates they ruined the phone completely, my alarm doesn't work, neither when the sound when i get a call, its still a great phone in terms of hardware but the update was stoped too s...
Anonymous
17 Jul 2022
tui
Open up back cover and cross check the fingerprint connector
My finger print sensor stopped working....did not drop phone or mishandled it but on running CIT for finger print sensor check on my pococ f1 it says 'Fail for no FP' is this hardware or software ware problem..? I have updated phone too but...