Qualcomm and Thales announce commercially deployable iSIM in modified Snapdragon 8 Gen 2
Michail, 28 February 2023
Last year Qualcomm, Thales and Vodafone demoed the integrated SIM (iSIM) standard on a specially engineered Samsung Galaxy Z Flip3. Now, Qualcomm and Thales announced the first commercially deployable iSIM on a modified version of the Snapdragon 8 Gen 2 chipset at MWC 2023.
The world's first security certification of an iSIM by the GSMA follows several years of intense development work by Qualcomm Technologies and Thales. Alongside the increasingly popular eSIM, the Thales 5G iSIM gives device makers and mobile operators even greater freedom to offer their customers effortless over-the-air connectivity, and more exciting and accessible product designs. - Guillaume Lafaix, VP embedded products at Thales Mobile
The iSIM-equipped Snapdragon 8 Gen 2 received a GSMA security certification which ensures the same level of cyber protection as eSIM modules. iSIM integrates the SIM technology in the chipset in a space less than 1 sq mm. That's over 100x smaller than the size of a traditional nanoSIM card (12.3 x 8.8mm).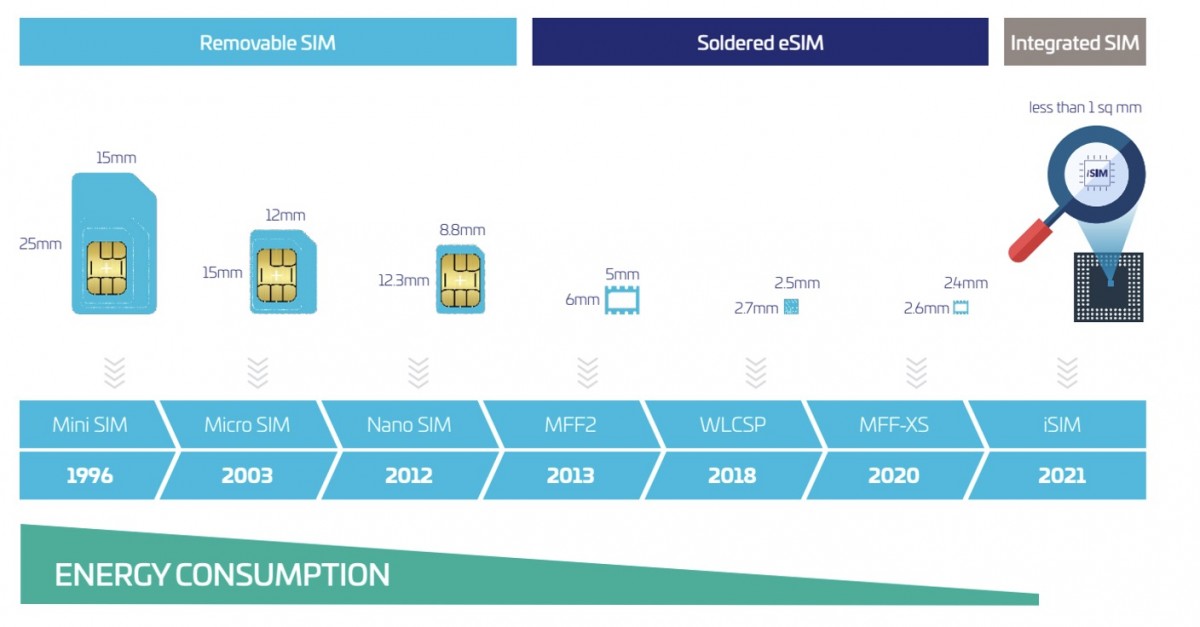 The key benefit of iSIM is that it eliminates the need for a separate physical space for SIM services inside devices and draws less power. It also opens up the possibility for smaller device designs. Global iSIM shipments are expected to number 300 million by 2027. Thales has a much more detailed overview of the emerging iSIM standard and all of its key features.
Related
I heard Verizon is raising prices and TMo is doing something shady with pricing. We pay the Insurance companies, banks, and Wireless carriers wayyy to much money in America.
Anonymous
02 Mar 2023
gqb
Two words for you: Planned obsolescence.
Popular articles
Popular devices
Electric Vehicles