Realme 5 Pro review
GSMArena team, 30 Aug 2019.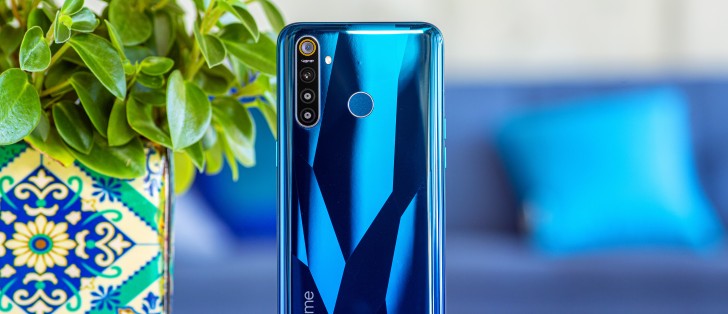 Color OS 6 on top of sweet Pie
The Realme 5 Pro runs Oppo's latest Color OS 6 over Android 9.0 - a combo we've already seen on the Realme X, 3 and 3 Pro. Some icons might have changed along the way, but other than that - it's the same UI we left on the previous model.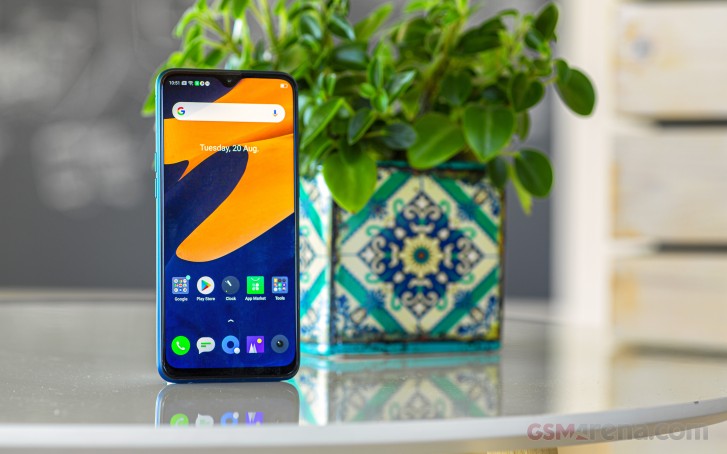 Color OS 6 generally revolves around a light color scheme with the settings menu using a white backdrop with light color accents and gradients.
Registering a fingerprint takes a few steps, but it's not a big deal to spend some time enrolling a print as long as it works well later on. And it does flawlessly on the 5 Pro. The sensor is always on and upon recognition unlocks the phone in a flash.
You can also set up face unlock in addition to or instead of fingerprint security. But it's far inferior to the fingerprints in terms of security. There's an option that you can set to require your eyes to be open for the phone to unlock to add some extra security, but it still won't match the fingerprint sensor security-wise.
The user interface of the Realme 5 Pro is virtually identical to that of the X, in turn very similar to the pre-Pie releases from the brand. There are the usual homscreens, Smart Assistant optional pane that is more like a widget page, there is also an app drawer.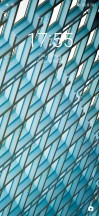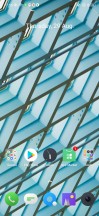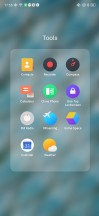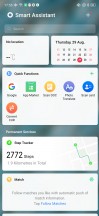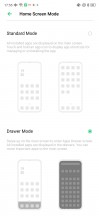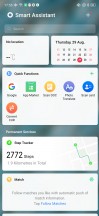 Lockscreen • Homescreen • Folder view • Widget pane • App drawer • App drawer
The drop-down shade features notifications, quick toggles, and a brightness scrubber and has been redesigned for Color OS 6. The task switcher is reminiscent of Apple's, though it has an End All button. Split-screen multitasking is available for all compatible apps, and you can resize the windows and swap the two apps.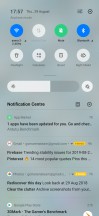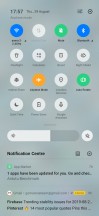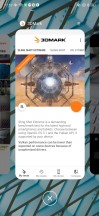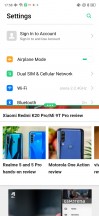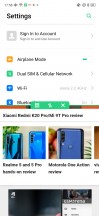 Notifications • Toggles • Task Switcher • Split screen
There are all sorts of navigation options on the Realme 5 Pro. There's the old-school nav bar on the bottom, swipe up gestures that replace it, but don't really change the dynamic much, and then there's the 'Swipe Gestures from Both Sides' option (the default one). This last one is our favorite - it mimics partially the iOS way of doing things (you swipe from the sides for Back) which we've seen one way or the other on EMUI and MIUI, but that's not why we like it. It adds a welcome twist - swipe in from the side and hold to switch between the two latest apps - how brilliant is that?
Of course, the usual set of tools comes pre-installed. There is a Phone Manager for handling memory cleaner functions, app permissions and encryption, and virus scanning, among other things.
Then there's Game Space which allows you to handpick which notifications to pass through when you are playing games and you don't want to be interrupted. There are also different performance modes and an option to lock the brightness only for certain games.
Realme also provides basic multimedia apps - a gallery called Photos, and a Music player. A file manager is also part of the package, FM radio support and app are available, too.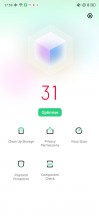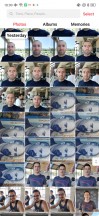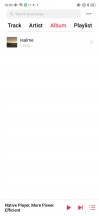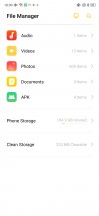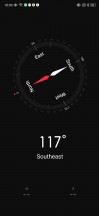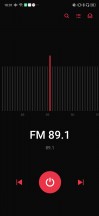 Phone Manager • Gallery • Music • Files • Compass • FM radio
Performance and benchmarks
The Realme 5 Pro runs on the Snapdragon 712 chipset - essentially a 710 with minor tweaks such as 0.1GHz higher potential clock speed on the high-performance cores. Those would be Cortex-A75-based Kryo 360-branded cores, two of them, ticking at up to 2.3GHz. The other six cores are Cortex-A55 derivatives, clocked at up to 1.7GHz. There's been no upgrade to the GPU for the 710-to-712 transition, and it's still the Adreno 616.
Realme promises the Snapdragon 712 chipset 10% boost over the S710-powered Realme 3 Pro and X. The company is keen to point out that this chipset has the same ISP as the Snapdragon 845 and the AI engine is twice as fast as the one on the 710.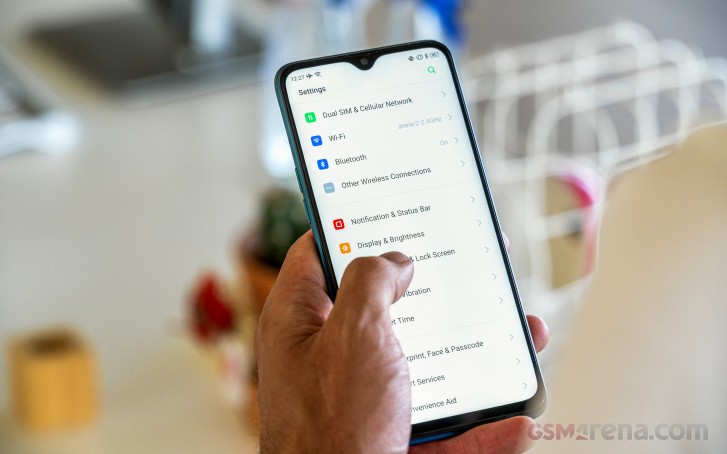 Realme placed a copper foil, a graphite sheet, and aluminum to lead the heat away from the chipset.
The Realme 5 Pro is available in three memory configurations - 4/64GB, 6/64GB and 8/128GB. It is only the company's second phone to use UFS 2.1 storage. That's much faster than eMMC and should speed up the load times for apps and games. If you need more storage, the dedicated microSD slot can add up to 256GB more.
We should mention that Realme 5 Pro limits the CPU and GPU performance when not running on High Performance Mode. You must opt for this mode from the Battery Settings if you want to unlock the full potential of the chipset, otherwise you will lose between 10% and 20% of the overall performance. Naturally, we ran the benchmarks in Performance mode.
First, we ran GeekBench and it showed minor jump from the Realme 3 Pro and X numbers, while scored on par with the Mi 9 SE - a phone with the same Snapdragon 712 chip.
GeekBench 4.1 (multi-core)
Higher is better
Xiaomi Mi 9T
6863
Xiaomi Redmi Note 7 Pro
6620
Realme 5 Pro
6106
Xiaomi Mi 9 SE
6017
Realme X
5915
Realme 3 Pro
5881
Huawei P30 Lite (perf. mode)
5549
Realme 5
5493
Xiaomi Redmi Note 7
5411
Samsung Galaxy A50
5396
Realme 3
4936
Motorola Moto G7
4755
Samsung Galaxy M30
4188
In the single-core test the Realme 5 Pro scored noticeably higher than the Realme 3 Pro and Realme X despite having quite the same CPU cores.
GeekBench 4.1 (single-core)
Higher is better
Xiaomi Mi 9T
2537
Xiaomi Redmi Note 7 Pro
2404
Realme 5 Pro
1913
Xiaomi Mi 9 SE
1905
Samsung Galaxy A50
1715
Xiaomi Redmi Note 7
1650
Huawei P30 Lite (perf. mode)
1576
Realme 5
1529
Realme 3
1482
Realme X
1475
Realme 3 Pro
1471
Samsung Galaxy M30
1311
Motorola Moto G7
1255
The Snapdragon 712's Adreno 616 GPU is the same as the one that's part of the 710, but the Adreno 618 in the Snapdragon 730 isn't any more powerful, at least not in the Xiaomi Mi 9T's implementation and the 9T post virtually identical scores. And for its price tag, the Realme is just acing these graphic tasks.
GFX 3.1 Manhattan (1080p offscreen)
Higher is better
Realme 5 Pro
27
Xiaomi Mi 9T
27
Xiaomi Mi 9 SE
26
Realme 3 Pro
23
Xiaomi Redmi Note 7 Pro
17
Xiaomi Redmi Note 7
15
Huawei P30 Lite (perf. mode)
14
Samsung Galaxy A50
14
Realme 5
13
Realme 3
13
Samsung Galaxy M30
8.1
Motorola Moto G7
6.9
GFX 3.1 Car scene (1080p offscreen)
Higher is better
Xiaomi Mi 9T
16
Realme 5 Pro
15
Xiaomi Mi 9 SE
15
Realme 3 Pro
13
Samsung Galaxy A50
9.2
Xiaomi Redmi Note 7
9
Xiaomi Redmi Note 7 Pro
8.7
Realme 3
8
Huawei P30 Lite (perf. mode)
7.7
Realme 5
7.2
Samsung Galaxy M30
5.2
Motorola Moto G7
3.8
3DMark SSE 3.1 Unlimited
Higher is better
Xiaomi Mi 9T
2329
Realme 5 Pro
2253
Xiaomi Mi 9 SE
2218
Xiaomi Redmi Note 7
1409
Samsung Galaxy A50
1353
Xiaomi Redmi Note 7 Pro
1220
Realme 3
1189
Huawei P30 Lite (perf. mode)
988
Samsung Galaxy M30
645
Motorola Moto G7
569
In Antutu, the Realme 5 Pro is showing noticeable improvement over the Realme 3 Pro and is on par with the Mi 9 SE. In fact, it beats all other phones but the Mi 9T, though the Xiaomi is more expensive than the Realme and yet their GPU prowess is equal but the Mi 9T has a better CPU and thus a better score.
AnTuTu 7
Higher is better
Xiaomi Mi 9T
211915
Realme 5 Pro
182765
Xiaomi Redmi Note 7 Pro
180754
Xiaomi Mi 9 SE
180057
Realme 3 Pro
155647
Samsung Galaxy A50
144574
Huawei P30 Lite (perf. mode)
141600
Realme 5
139516
Xiaomi Redmi Note 7
139075
Realme 3
132764
Motorola Moto G7
106292
Samsung Galaxy M30
101651
Overall, the Realme 5 Pro delivers predictably great results for performance across the board and offers a lot more bang that its buck suggests. It has a really potent GPU, while its CPU power is more than enough for hassle-free experience on whatever app or game you run.
The Realme 5 Pro doesn't get hot and we didn't observe any throttling.
Atleast co should give a basic charging notification light on front of the mobile.
Anonymous
27 Aug 2021
Dkx
Is stereo Is present in realme 5 pro
Anonymous
22 Jul 2021
D09
Phone too hot while using some times lagging and battery drains fastly