Realme 7 review
GSMArena team, 13 October 2020.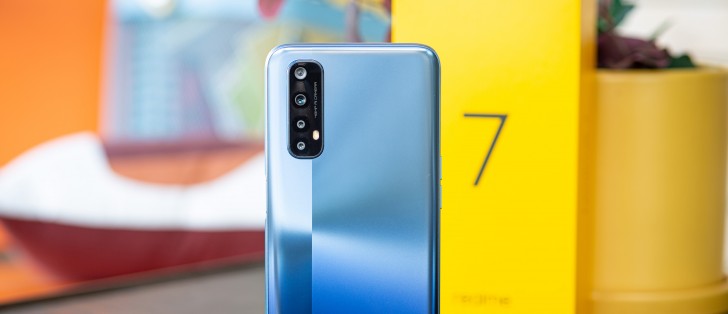 Realme UI on top of Android 10
The Realme 7 boots Android 10 with Realme UI 1.0. The phone supports fingerprint unlock, and the side-mounted sensor works very well, that is when you haven't blocked the fingerprint unlock through accidental touches. You can also add a face for even speedier unlock - though this is not as secure.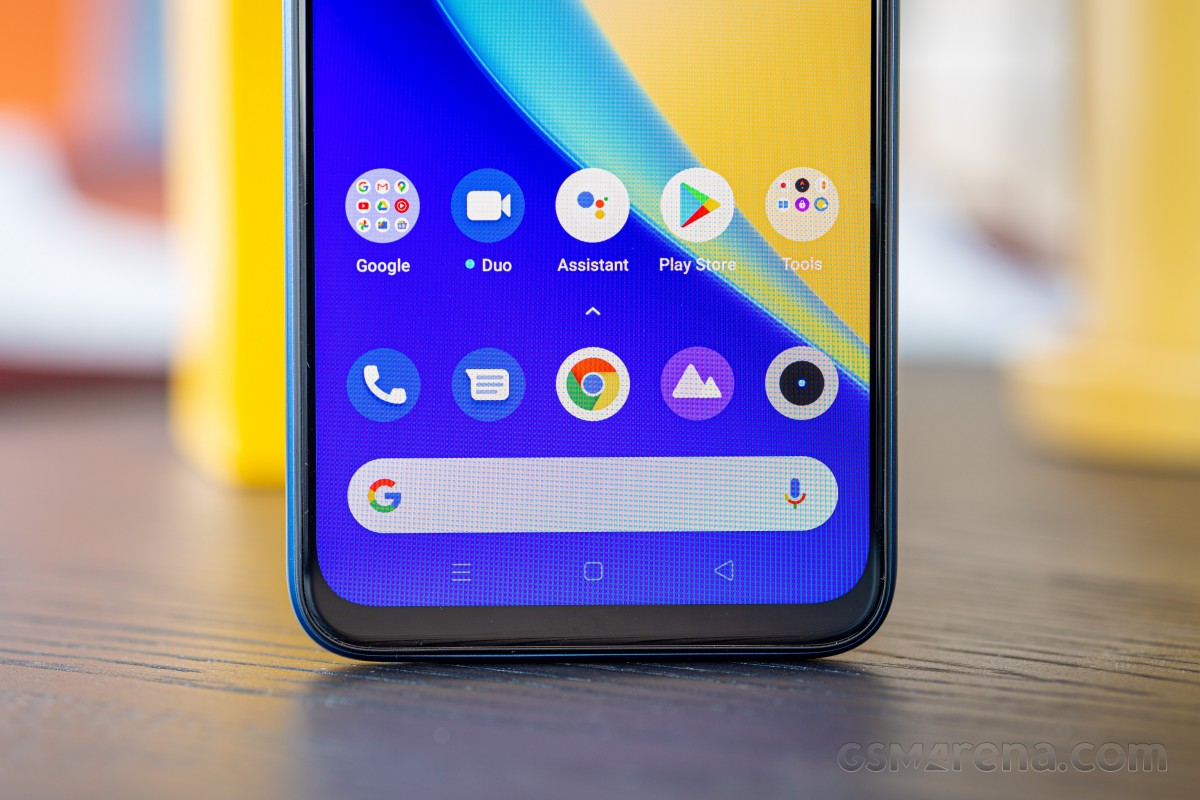 The launcher looks a lot like vanilla Android with no-nonsense homescreens, simplistic notification/toggles area, and easy-to-use task switcher. An app drawer is available, too, and it is as clutter-free as one could hope for. You can opt-out of the app drawer if that's your thing.
Realme UI supports different icon packs, so if you are not happy with the default one, you can opt for material style, pebbles, or you can even fully customize them by your liking.
Dark Mode is available, too, and it can be manual or scheduled. You can also opt to force it on third-party apps, though this doesn't always end well.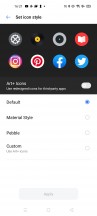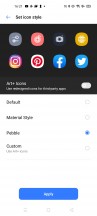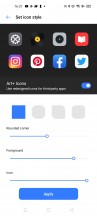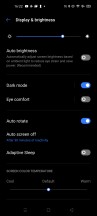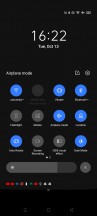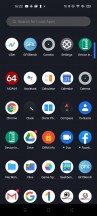 Customizing icons • Customizing icons • Customizing icons • Dark Mode • Dark Mode • Dark Mode
There are many powerful tools within the settings menu if you want full control over your Android OS. Or you can leave everything as is and enjoy a hassle-free Android experience optimized by Realme's AI algorithms and machine learning.
Like the recent Galaxies, the Realme UI offers a Smart Sidebar on the edge of the screen - you can customize the actions and app shortcuts that appear there.
The multimedia apps such as Gallery, Music, and Videos are provided by Realme. There is also a redesigned File Manager and even a Phone Manager app. This completes the non-Google app list.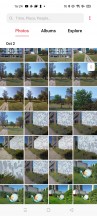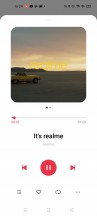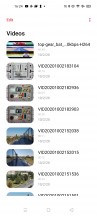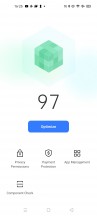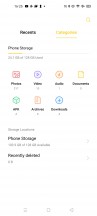 Gallery • Music • Videos • Phone Manager • File Manager
We are fond of the Realme UI, and we like the new direction. The interface is snappy, clutter-free, and easy to use. Yet, it retains plenty of powerful tools should you choose to dig deeper and use them.
Performance and benchmarks
The Realme 7 runs on the MediaTek Helio G95T - an overclocked version of the Helio G90T chip found in the Realme 6. It is a gaming capable SoC for mid-range purposes. It is fabricated on the 12nm FinFET manufacturing process from TSMC. The G95T packs an octa-core CPU with two high-performance Cortex-A76 cores ticking at 2.05GHz and six energy-efficient Corext-A55 cores working at 2.0GHz - same as the G90T.
The Mali-G76 MC4 GPU is now clocked at 900MHz - up from 800MHz in the Realme 6 and its G90T SoC. It should provide adequate performance for the class though there won't be (m)any games that will go beyond the 60fps mark, and you'd need 90fps to utilize the full benefits of the 90Hz screen.
The global version of the Realme 7 is available in three memory configurations - 4GB/64GB, 6GB/64GB, and 8GB/128GB (ours).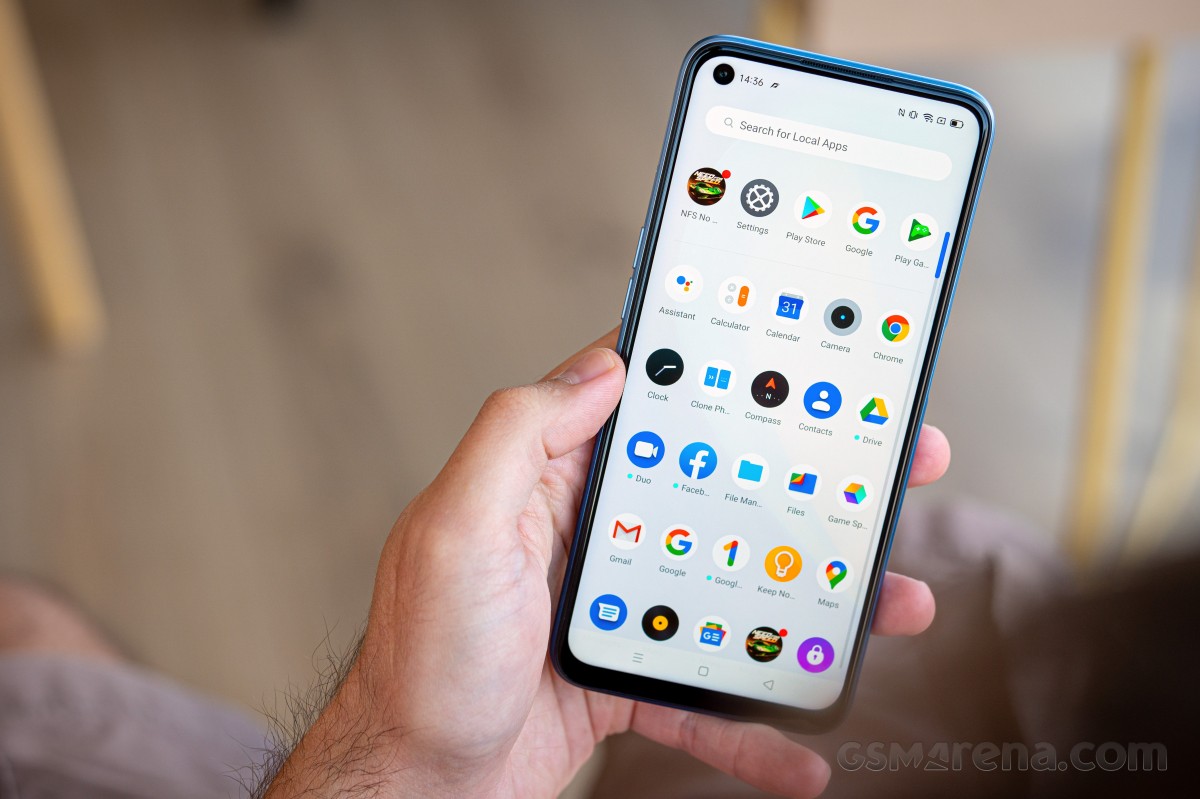 So, we ran some benchmarks, and the CPU scores are on par with the current budget mid-rangers crop. The G95 CPU is a capable performer, be it for single or multi-core tasks, and you can clearly see that in the charts below.
GeekBench 5.1 (multi-core)
Higher is better
Huawei P40 Lite
1862
Realme 7 Pro
1811
Redmi Note 9S
1785
Poco X3 NFC
1777
Realme 6
1726
Xiaomi Mi Note 10 Lite
1694
Realme 7
1681
Realme 6 Pro
1666
Realme 6i
1349
Redmi Note 9
1292
GeekBench 5.1 (single-core)
Higher is better
Huawei P40 Lite
591
Realme 7 Pro
576
Redmi Note 9S
570
Poco X3 NFC
568
Realme 6 Pro
565
Realme 6
548
Realme 7
536
Xiaomi Mi Note 10 Lite
521
Realme 6i
388
Redmi Note 9
361
The overclocked Mali-G76 MC4 is quite a treat for the budget class, and the Realme 7 aces the GPU tests. The only phone to outdo the Realme 7 is the Huawei P40 Lite, and it's not by much. The Realme 6i shows real potential, too, but do not forget it's a phone with a 720p display.
GFX 3.1 Manhattan (onscreen)
Higher is better
Realme 6i
31
Huawei P40 Lite
30
Realme 7
28
Realme 6 Pro
27
Realme 6
27
Poco X3 NFC
27
Realme 5
26
Redmi Note 9S
26
Xiaomi Mi Note 10 Lite
26
Realme 7 Pro
25
Realme 5 Pro
22
GFX 3.1 Car scene (onscreen)
Higher is better
Huawei P40 Lite
18
Realme 7
17
Realme 6i
17
Realme 6 Pro
16
Realme 6
16
Poco X3 NFC
16
Redmi Note 9S
15
Xiaomi Mi Note 10 Lite
15
Realme 7 Pro
14
Realme 5
13
Realme 5 Pro
12
Only one smartphone can beat the Realme 7 on the compound AnTuTu test, and it's the slightly more powerful Huawei P40 Lite.
AnTuTu 8
Higher is better
Huawei P40 Lite
325777
Realme 7
292828
Realme 6
288931
Poco X3 NFC
283750
Realme 7 Pro
278414
Realme 6 Pro
268785
Redmi Note 9S
254000
Xiaomi Mi Note 10 Lite
253271
Realme 6i
202275
Redmi Note 9
200414
These benchmark scores paint the Helio G90T as one very capable chip, especially for this budget class. Of course, few, if any, games will be able to exceed 60fps and make use of the 90Hz display, but it will still deliver lag-free performance across the board, and that's what's most important here.
does this phone overheat daile use normal ??
The only problem of this phone that can't be solved. However, can be underestimated by a normal user is the manufacturing technology of the processor MTK Helio G95 which is based on 12nm and is so disappointing.