Realme 7 Pro review
GSMArena team, 07 October 2020.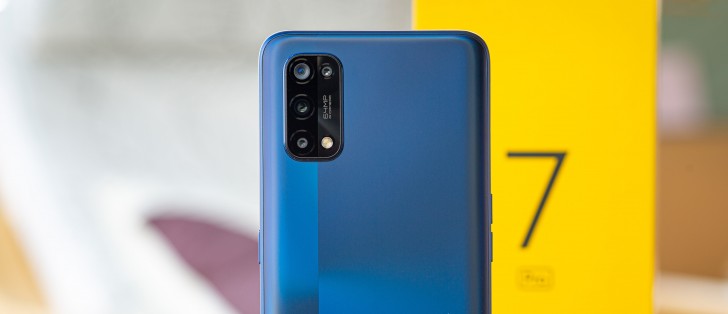 Wrap-up
The Realme 7 Pro wasn't exactly what we expected it to be - an incremental upgrade over the Realme 6 Pro. We are happy with the OLED switch and the stereo speakers, sure, but some may not be okay with the tradeoffs - the 90Hz refresh and the dedicated telephoto camera are now gone.
Then again, the Realme 7 Pro remains a very capable mid-ranger with an affordable price tag. It offers an incredible screen, design, battery life, and charging. It's got okay performance too, and the photo quality turned out pretty good.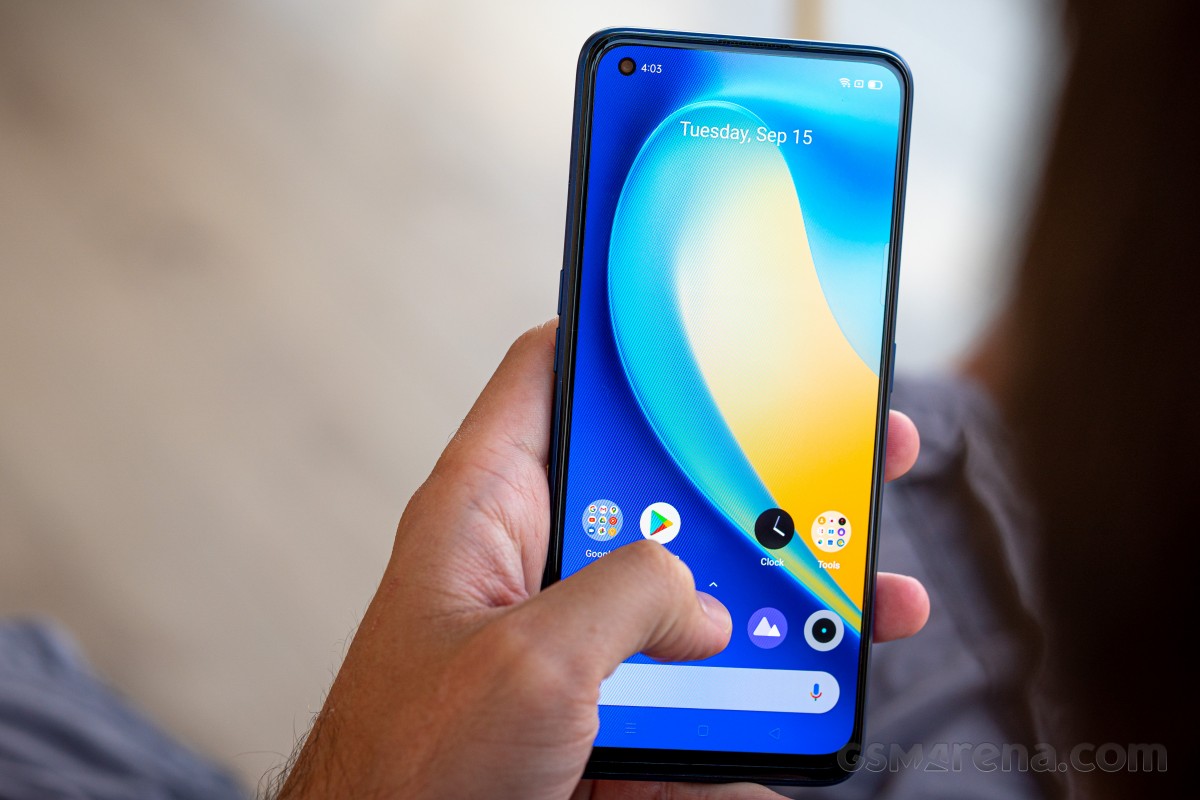 But the Realme 7 Pro wasn't meant to upgrade the 6 Pro, obviously. It's more like an expansion of the Realme's budget series, and it does it the right way - you get to keep the reasonable price and get an AMOLED, but a few other things had to go.
If that's not okay with you, the rest of Series 6 and Series 7 will offer you thoughtful alternatives, and there is a good chance you'd find your match there. And if you indeed opt for the 7 Pro or an alternative Realme - it's a win for both sides, and the 7 Pro has done its job.
Alternatives
The Realme 6 Pro costs €50 over the €300 7 Pro and as we said numerous times throughout this review - it offers a 90Hz LCD and a 12MP 2x camera over the 7 Pro.
The Realme X50 shifts the focus towards performance and for some extra €50 over the 7 Pro you can have a 120Hz LCD and more powerful Snapdragon 765 with 5G. The main camera is inferior though - it's a 48MP primary + 8MP ultrawide + 2MP depth + 2MP macro. Its battery and charging speed are less impressive, too.
The basic 4/64 version of the Realme 7 costs €180 and it comes with a larger and 90Hz-capable LCD screen, equally powerful Helio G95 chip and a similar camera even if the primary resolution was lowered to 48MP. The battery on the Realme 7 is larger at 5,000 mAh capacity, but it recharges at "slower" speed with its 30W Dart Charger.
Or you can consider the Realme 6, which is basically the Realme 7 with a 64MP primary camera and a 4,300 mAh battery. It costs about €230.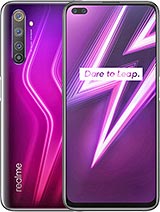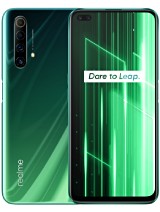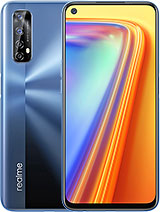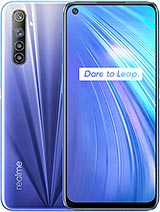 Realme 6 Pro • Realme X50 5G • Realme 7 (Asia) • Realme 6
The OnePlus Nord is also worth considering, if it fits your budget. The €400 mid-ranger offers a 90Hz Fluid AMOLED of higher quality and with HDR10+ support, a faster and 5G-capable Snapdragon 765G chip and OIS on its main 48MP camera.
There is also the Xiaomi Redmi Note 9 Pro, which is a great alternative to the Realme 7 Pro. It has a larger 6.67" 60Hz LCD screen, the same Snapdragon 720G chip, and the same 64MP+8MP snappers on its back. It lacks an OLED panel and stereo speakers, but makes up for that with a very nice price of about €220.
Or if the Poco X3 NFC is available in your country, then this is the one you should be looking for when considering all of the above. It has an IP53-rated body and an incredible 120Hz LCD screen, runs on the new Snapdragon 732G chip, plays audio through stereo speakers, and offers similar camera experience and battery longevity. Its 128GB goes for €250, which is something worth a serious consideration and the X3 is probably the biggest threat to this Realme 7 Pro we have here.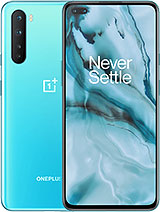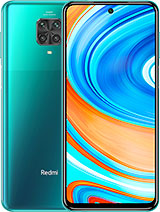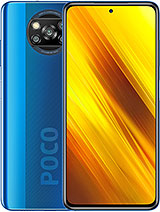 OnePlus Nord • Xiaomi Redmi Note 9 Pro • Xiaomi Poco X3 NFC
The verdict
The Realme 7 Pro is yet another one of those 'bang for the buck' offers and it's hard to pass. Priced at about €300 the 7 Pro offers a lot of cool features starting with the OLED screen, through the Snapdragon 720G chip, then the good camera setup, and, of course, the blazing-fast 65W charging.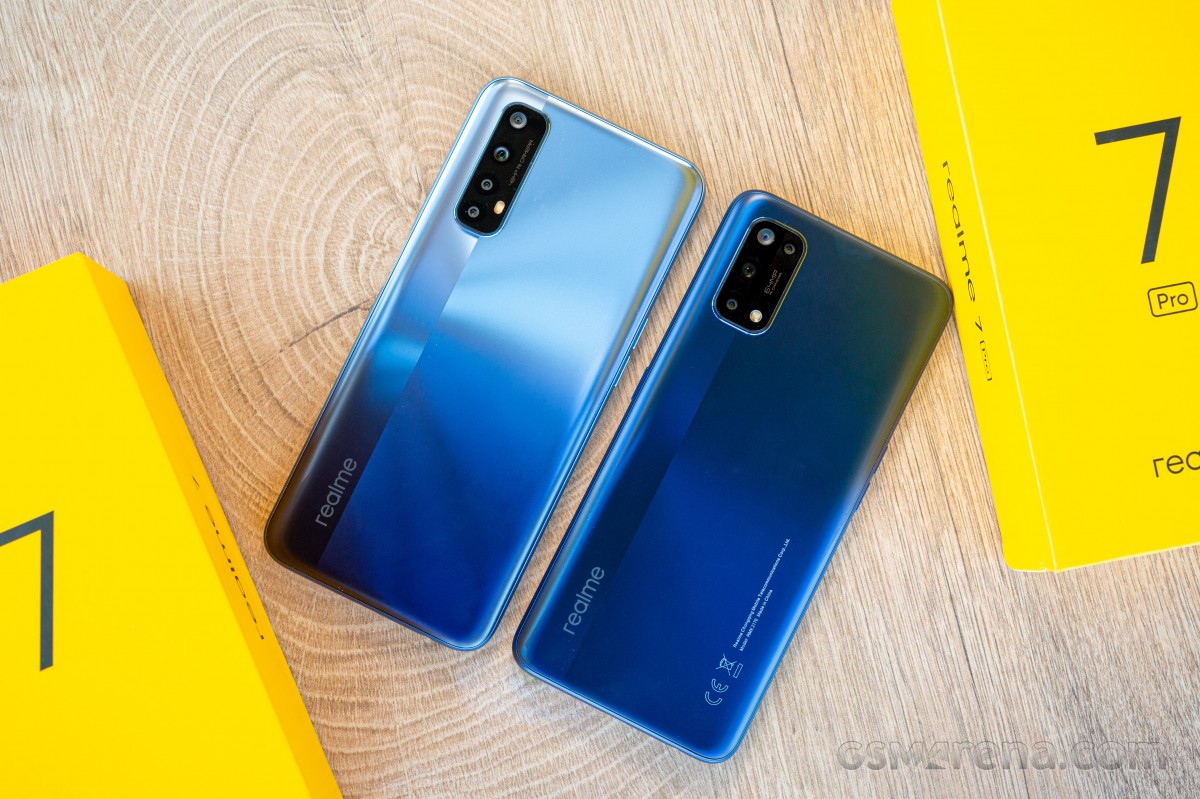 The budget mid-range segment is oversaturated though and that's good. Even if a feature or two of the Realme 7 Pro are not to your liking, there is a very good chance you'd find what you are looking for in other Realme phone or in some of its competitors.
Pros
Beautiful design, water-repellant coating
Great 6.4" Super AMOLED screen
Chart-topping battery life and charging
Adequate performance
Loud enough stereo speakers
Very good photo quality
3.5mm jack, standalone microSD slot
Cons
60Hz refresh rate instead of 90Hz (Realme 6 Pro has 90Hz)
No telephoto camera (Realme 6 Pro has one)
Underwhelming video recording quality
No NFC (while Realme 7 has NFC, go figure)
Current prices
realme7 pro fan
06 Aug 2022
6sE
real me 7pro android 12 update battery draining fast on standby don't update
Go to Settings >>> Software Update >>> Click on Setting Icon on top Right Corner >>> Click on Auto Download >>> Click on Disable.