Realme 8 Pro review
Hristo Zlatanov, 29 March 2021.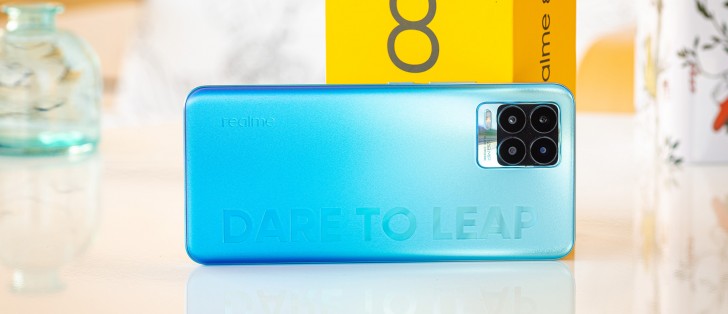 Android 11 and Realme UI 2.0
The Realme 8 Pro is the first phone we meet running on Android 11 and Realme UI 2.0. The new version of Realme's launcher offers richer customization options, more AOD themes, a couple of extra Dark Mode styles, refined floating and mini windows, and enhanced security.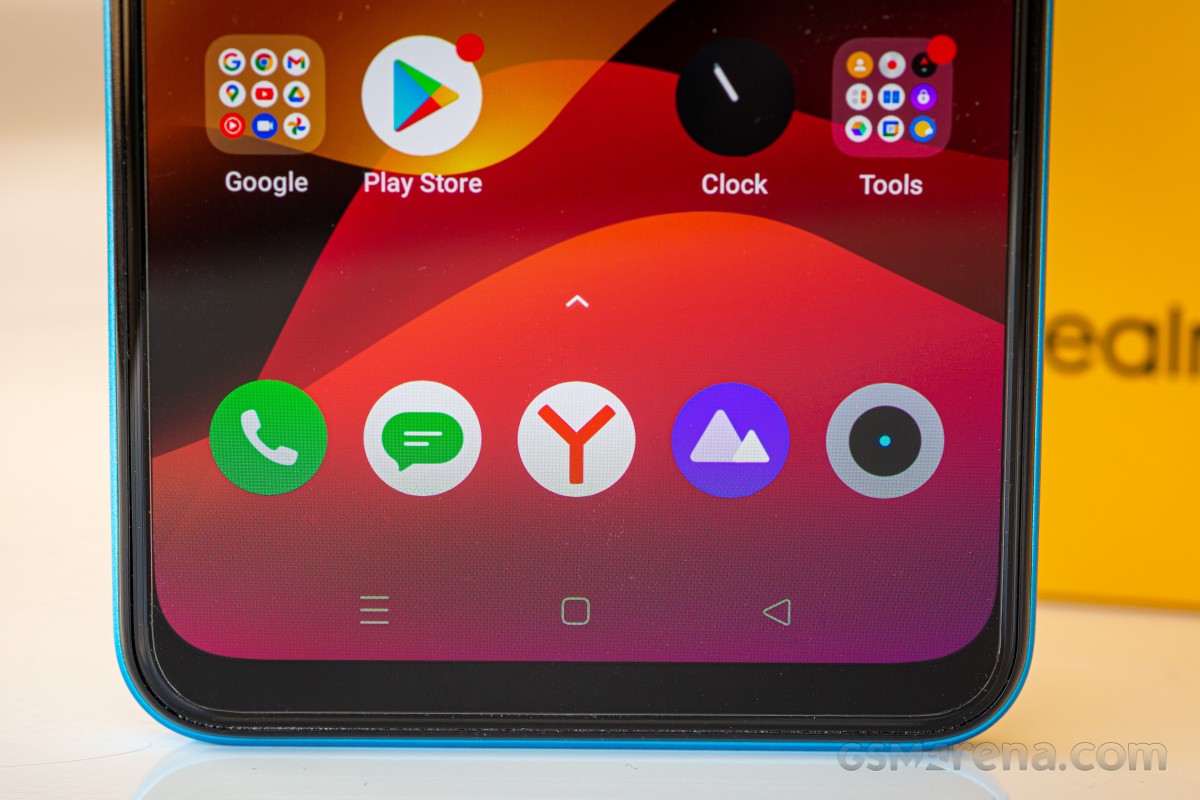 The phone supports fingerprint unlock, and the optical sensor works very well - it's fast and with high accuracy. You can also add a face for an even speedier unlock - though this is not as secure.
The launcher has no-nonsense homescreens, a simplistic and now cleaner notification/toggles area, and an easy-to-use task switcher. An App drawer is available, too, and it is as clutter-free as one could hope for. You can opt-out of the app drawer if that's your thing.
Always-on screen is available (called Screen Off), and it can show the usual content - clock, date, notifications icons, battery. The Realme UI 2.0 is supposed to bring many new AOD themes, but they are not present on the Realme 8 Pro just yet. Maybe they'll arrive via a software update later on.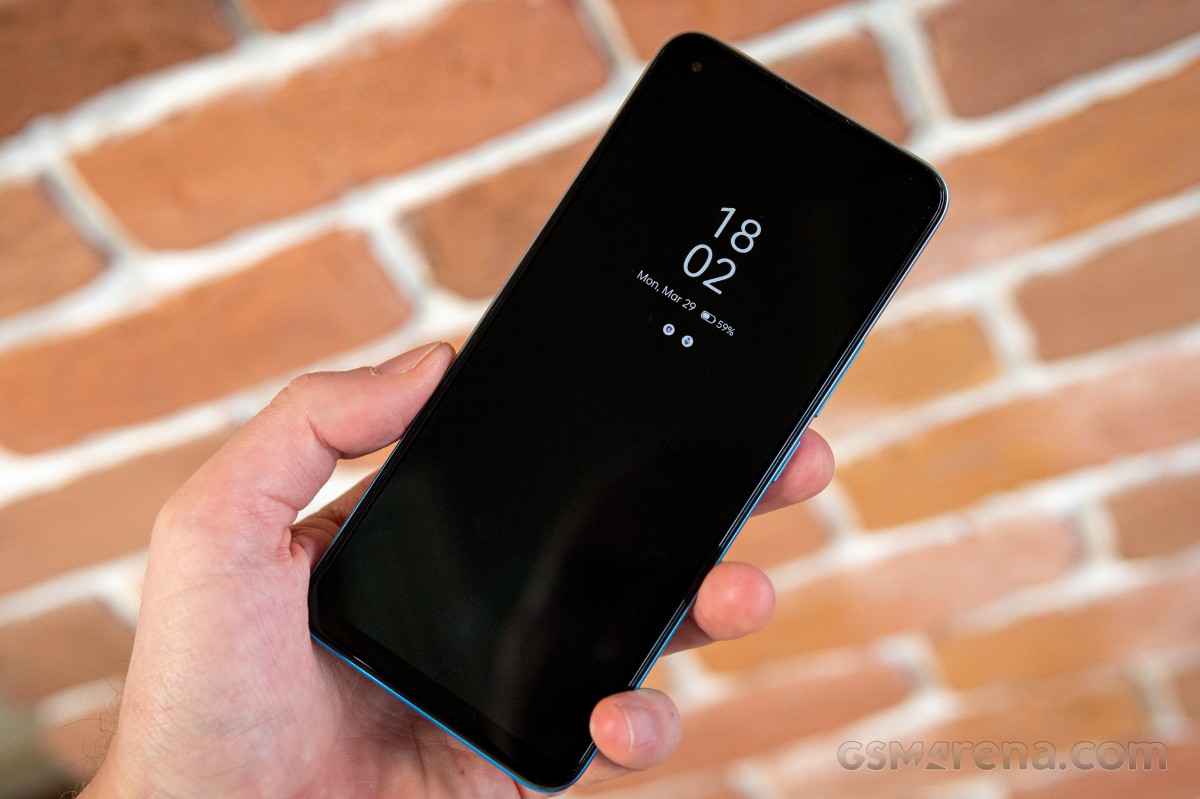 Realme UI supports different icon packs, so if you are not happy with the default one, you can opt for material style, pebbles, or you can even fully customize them by your liking. Thanks to Realme UI 2.0, you can also change the system colors, the fingerprint scanner animation, the notification drawer icons, even the system font.
Dark Mode is available, too, and it's been enhanced with Realme UI 2.0 with support for three different dark styles - black, dark gray or light gray. It can be manual or scheduled. You can also opt to force it on third-party apps, though this doesn't always end well.
There are many powerful tools within the settings menu if you want full control over your Android OS. Or you can leave everything as is and enjoy a hassle-free Android experience optimized by Realme's AI algorithms and machine learning.
You can also minimize an app to a mini-windows or a floating window from within the Task Manager. If an app is compatible, you can do either of these or use the familiar Split Screen.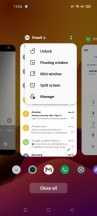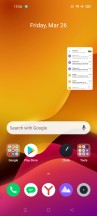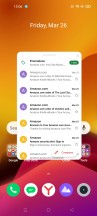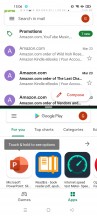 Task Manager • Mini app • Floating window • Split screen
Similar to the recent Galaxies, the Realme UI offers a Smart Sidebar on the edge of the screen - you can customize the actions and app shortcuts that appear there.
The multimedia apps such as Gallery, Music, and Videos - are provided by Realme. There is also a redesigned File Manager and even a Phone Manager app. This completes the non-Google app list.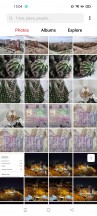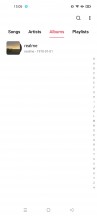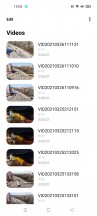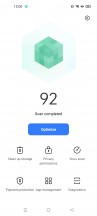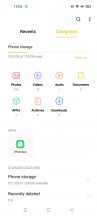 Gallery • Music • Videos • Phone Manager • File Manager
We are fond of the Realme UI, and we like the new direction. The interface is snappy, clutter-free and easy to use. Yet, it retains plenty of powerful tools should you choose to dig deeper and use them.
Performance and benchmarks
The Realme 8 Pro is based on the Snapdragon 720G chipset, the same one employed by the Realme 7 Pro. And the Realme 6 Pro before that. It offers an octa-core processor in a 2+6 configuration - 2x2.3GHz Kryo 465 Gold (A76-derivative) cores and 6x1.8GHz Kryo 465 Silver (A55-derivative) cores. The Adreno 618 is the GPU in charge of all things graphics.
There are two available configuration for the Realme 8 Pro - 6GB RAM with 128GB UFS2.1 storage and 8GB RAM + 128GB UFS2.1 storage.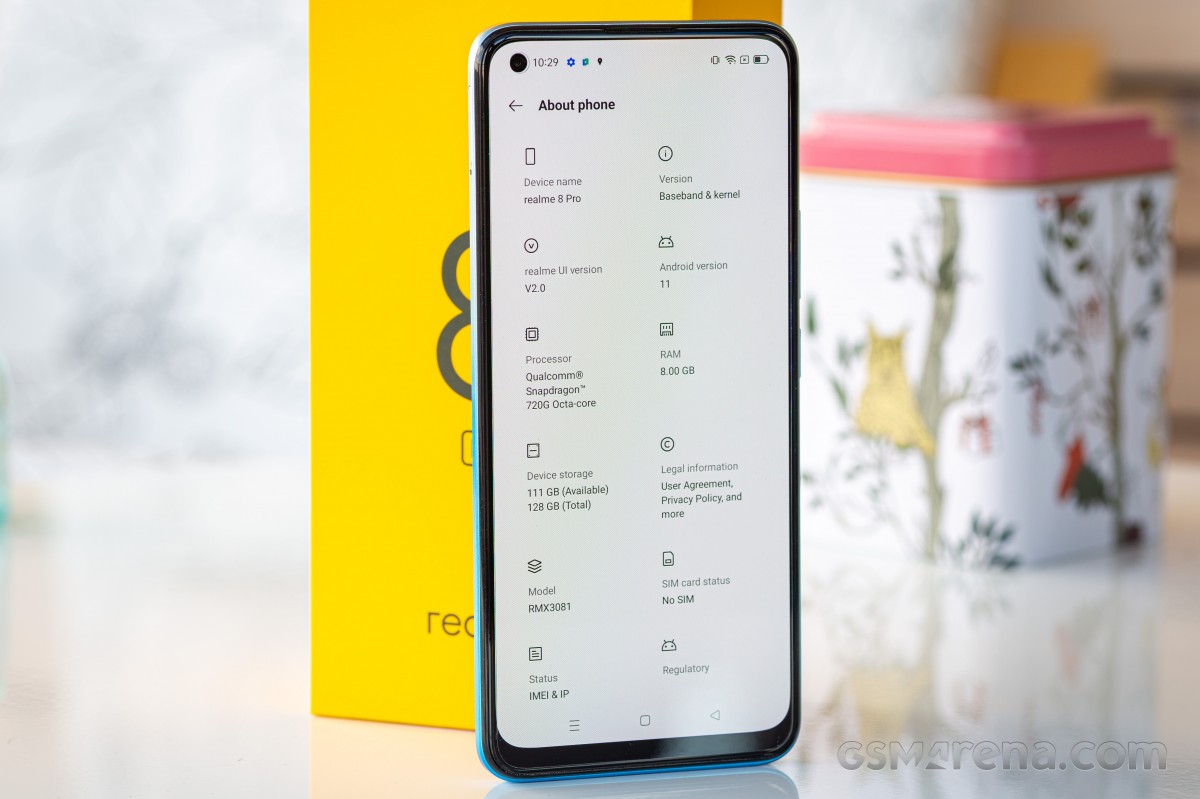 The CPU performance is on par with the rest of the Snapdragon 7xx-featuring smartphones, including the Redmi Note 10 Pro, but trailing behind Poco X3 Pro's Snapdragon 860 processor.
GeekBench 5 (multi-core)
Higher is better
Poco X3 Pro
2574
Huawei P40 Lite
1862
Realme 7 Pro
1811
Redmi Note 9 Pro (Max)
1785
Xiaomi Redmi Note 10 Pro
1780
Poco X3 NFC
1777
Realme 8 Pro
1678
Realme 6 Pro
1666
Xiaomi Redmi Note 10
1599
Samsung Galaxy A52
1577
GeekBench 5 (single-core)
Higher is better
Poco X3 Pro
735
Huawei P40 Lite
591
Realme 7 Pro
576
Redmi Note 9 Pro (Max)
571
Xiaomi Redmi Note 10 Pro
569
Poco X3 NFC
568
Realme 8 Pro
566
Realme 6 Pro
565
Xiaomi Redmi Note 10
534
Samsung Galaxy A52
525
The same goes for the raw graphics power - the Realme 8 Pro is as good as the 7 Pro and the recent Redmi Note 10 Pro but is no match for the recent Poco.
GFX Car Chase ES 3.1 (offscreen 1080p)
Higher is better
Poco X3 Pro
45
Huawei P40 Lite
21
Xiaomi Redmi Note 10 Pro
19
Poco X3 NFC
19
Realme 8 Pro
18
Realme 7 Pro
18
Realme 6 Pro
18
Redmi Note 9 Pro (Max)
18
Samsung Galaxy A52
17
Xiaomi Redmi Note 10
9.3
GFX Car Chase ES 3.1 (onscreen)
Higher is better
Poco X3 Pro
38
Huawei P40 Lite
18
Realme 8 Pro
16
Realme 6 Pro
16
Xiaomi Redmi Note 10 Pro
16
Poco X3 NFC
16
Redmi Note 9 Pro (Max)
15
Samsung Galaxy A52
15
Realme 7 Pro
14
Xiaomi Redmi Note 10
7.9
3DMark Wild Life Vulkan 1.1 (offscreen 1440p)
Higher is better
Poco X3 Pro
3401
Realme 8 Pro
1051
Samsung Galaxy A52
1040
Xiaomi Redmi Note 10
482
The overall AnTuTu score also says the Realme 8 Pro is as powerful as many of its mid-range peers, but there are better phones on the same price, too.
AnTuTu 8
Higher is better
Poco X3 Pro
453223
Huawei P40 Lite
325777
Xiaomi Redmi Note 10 Pro
295442
Realme 8 Pro
286666
Poco X3 NFC
283750
Redmi Note 9 Pro (Max)
279625
Realme 7 Pro
278414
Realme 6 Pro
268785
Samsung Galaxy A52
261282
Xiaomi Redmi Note 10
218788
The Realme 8 Pro packs good enough hardware for this class and can handle well games and heavy apps; it can do multi-tasking, too. There is no UI lag, and we did not notice any stutter whatsoever. The cooling is great, too, and helps for 99.6% stability score on the stress test we use - 3D Mark Wild Life Stress Test.
But this is the third Realme in a row with the same processor and it seems like the company is in some sort of stalemate. It just cannot produce a better midranger, whether it's the chip crisis to blame and/or the pandemic, we don't know. We sure hope the 108MP camera is worth it. Otherwise, the competition's extra features would easily score a win over this phone.
bro the camera is not very bad
The comfort
09 Oct 2023
arR
No.
Definitely worst camera durability.