Realme 9 5G (India) hands-on review
GSMArena Team, 20 June 2022.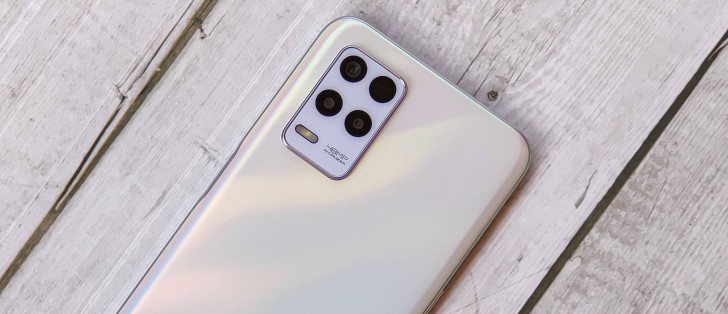 Design, build, controls
The Realme 9 5G is available in either Stargaze White (our review unit) or Meteor Black. The design itself is pretty eye-catching, mostly due to the finish and the colors on the backside. Realme says that this particular coating process was quite challenging and required different coating thicknesses up to 10 times the ordinary amount. This "super coating process" or "ripple holographic gradient coating process" required investment in machines and processes to get it just right.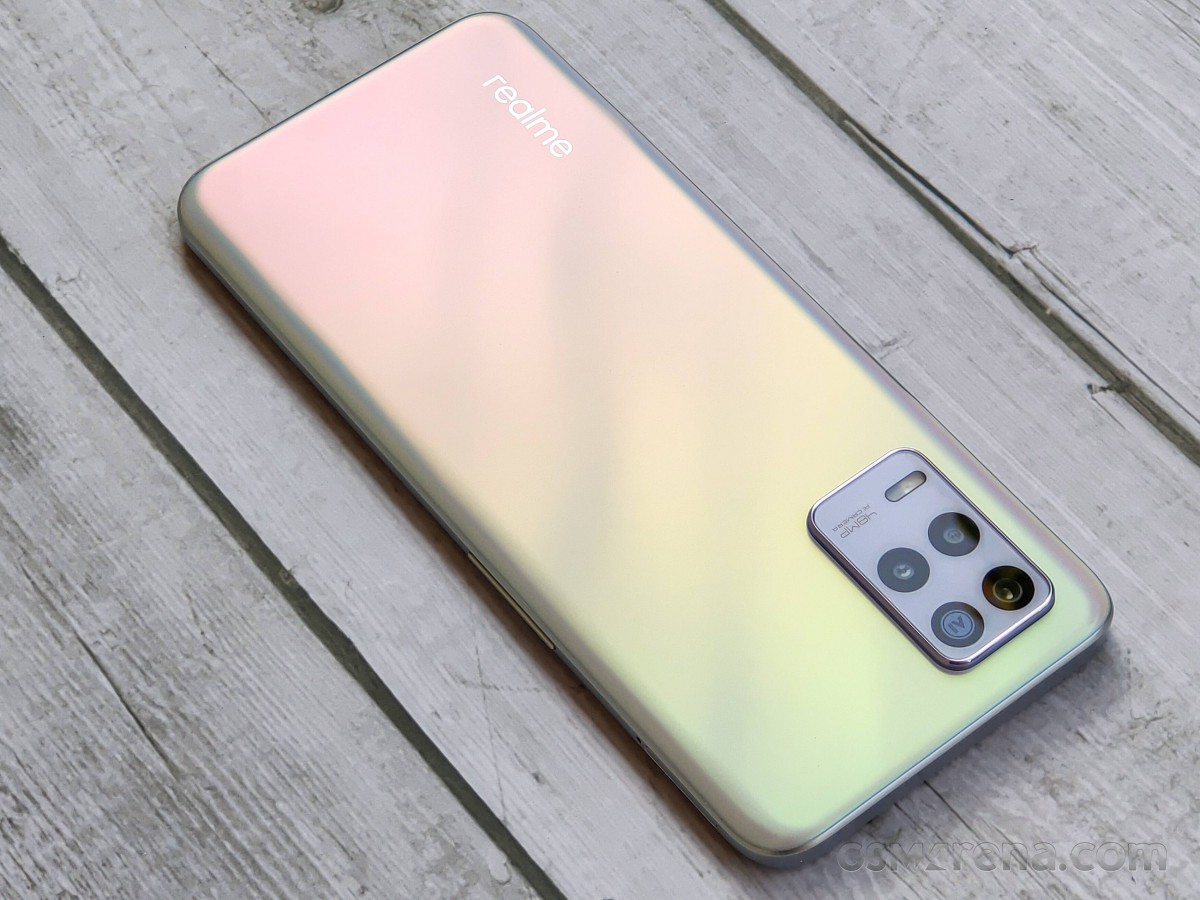 In person, the Realme 9 5G changes color depending on the available light and how it hits the surface. It looks cool, and we can appreciate the extra attention to detail. The surface isn't glossy, limiting the fingerprints and grease it accumulates.
Since we are already on the topic of surfaces, the ones on the Realme 9 5G are all plastic. That's not a criticism in itself, though, since plastic has its benefits - it is a lightweight and sturdy material. And though a plastic build might be a downer for some, the Realme 9 5G neither looks nor feels cheap in hand.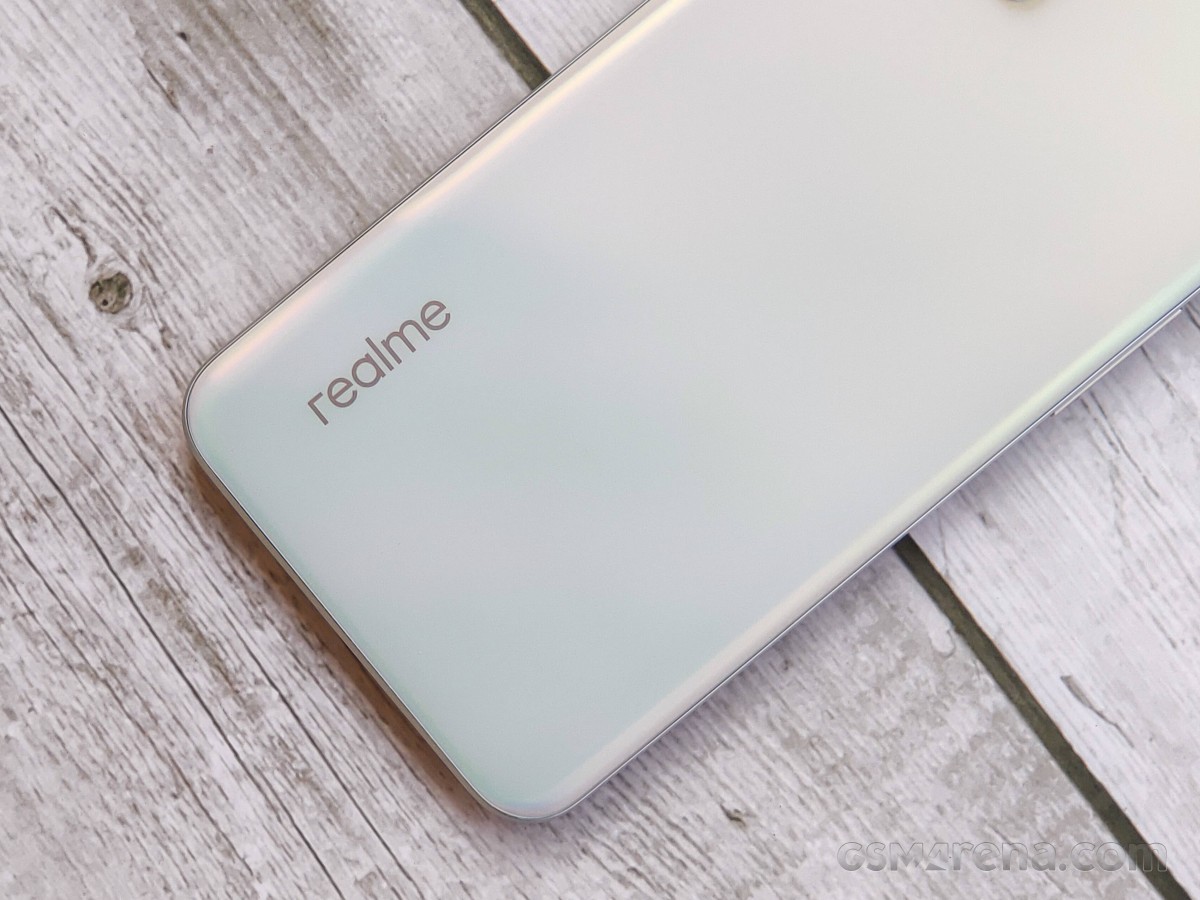 The Realme 9 5G uses a standard three-piece "sandwich" build style with a plastic back and plastic frame. The front is made of glass, but there is no official info on exactly what kind. There is practically no flex to the chassis. It feels strong and sturdy while remaining relatively light at 188 grams.
With a footprint of 162.6 x 74.8 x 8.5 mm, the Realme 9 5G is nearly identical to the older Realme 8s and Realme 8 and is pretty comfortable to hold and use. Though, some extra curvature would have been appreciated for an easier grip.
Design-wise, there isn't much that actually sets these three phones apart. We would even go as far as to say that perhaps Realme reused some molds. Even the camera island on the Realme 9 5G has that familiar overall shape and layout.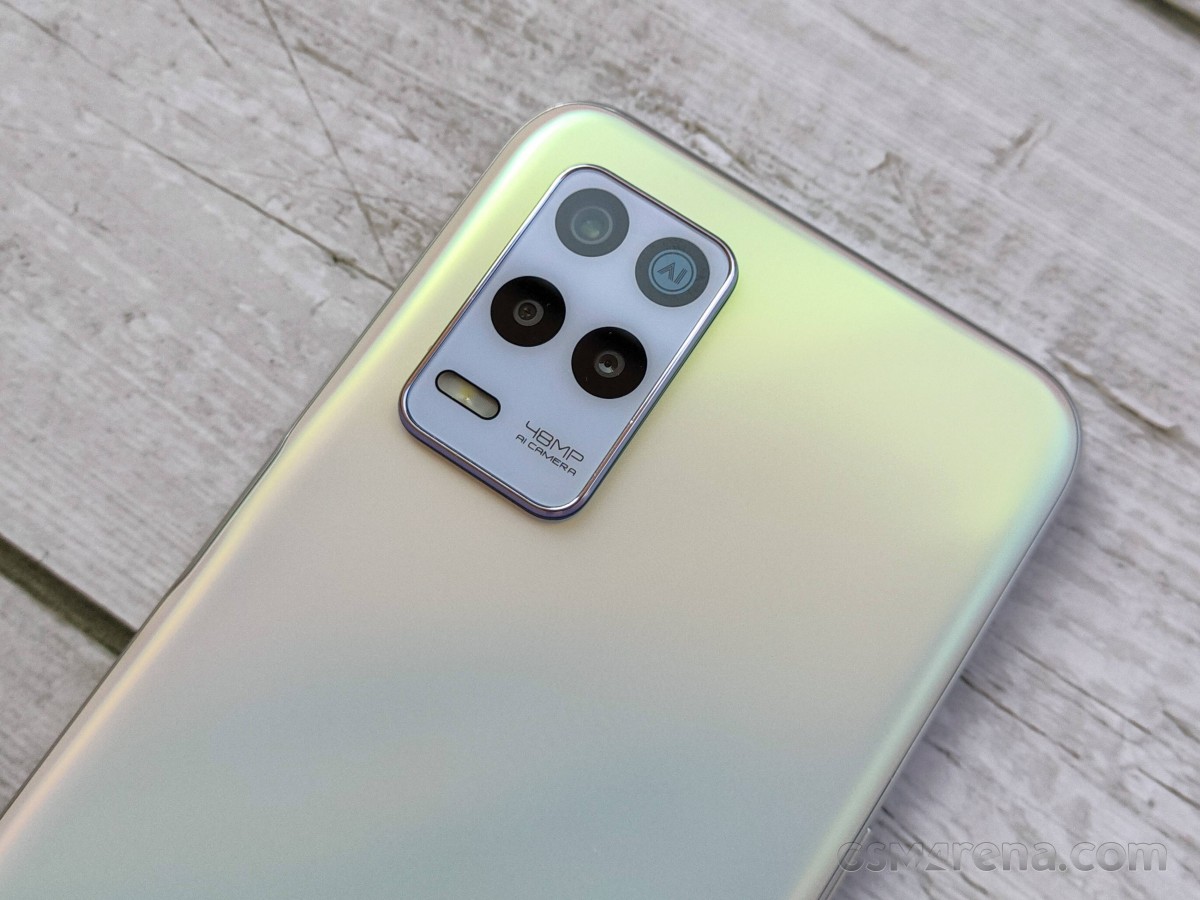 It protrudes from the body quite a bit. Enough to make it wobble when placed on a flat surface. The bundled plastic case doesn't fix that issue either.
There is nothing particularly noteworthy about the control layout on the Realme 9 5G. You get a power button/fingerprint reader combo on the right side of the device.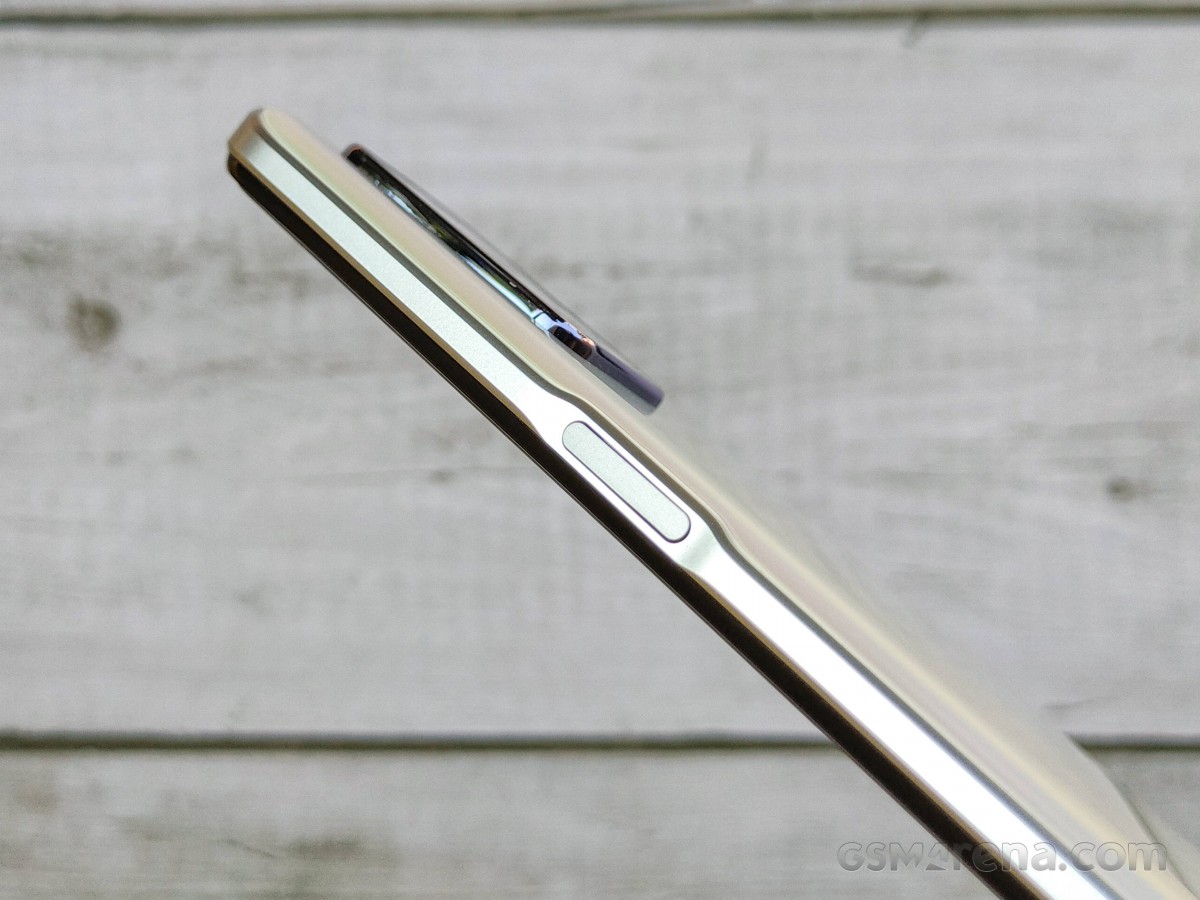 It feels great with excellent tactile feedback and is easy enough to feel out since it sits in a big recess. The fingerprint part is a traditional capacitive reader that works great and is accurate and speedy. We have no complaints about it.
The phone's left side houses a volume rocker and the nano SIM slot. The cradle here has a total of three slots - two dedicated nano SIM and a separate one for expandable microSD storage, up to 1TB.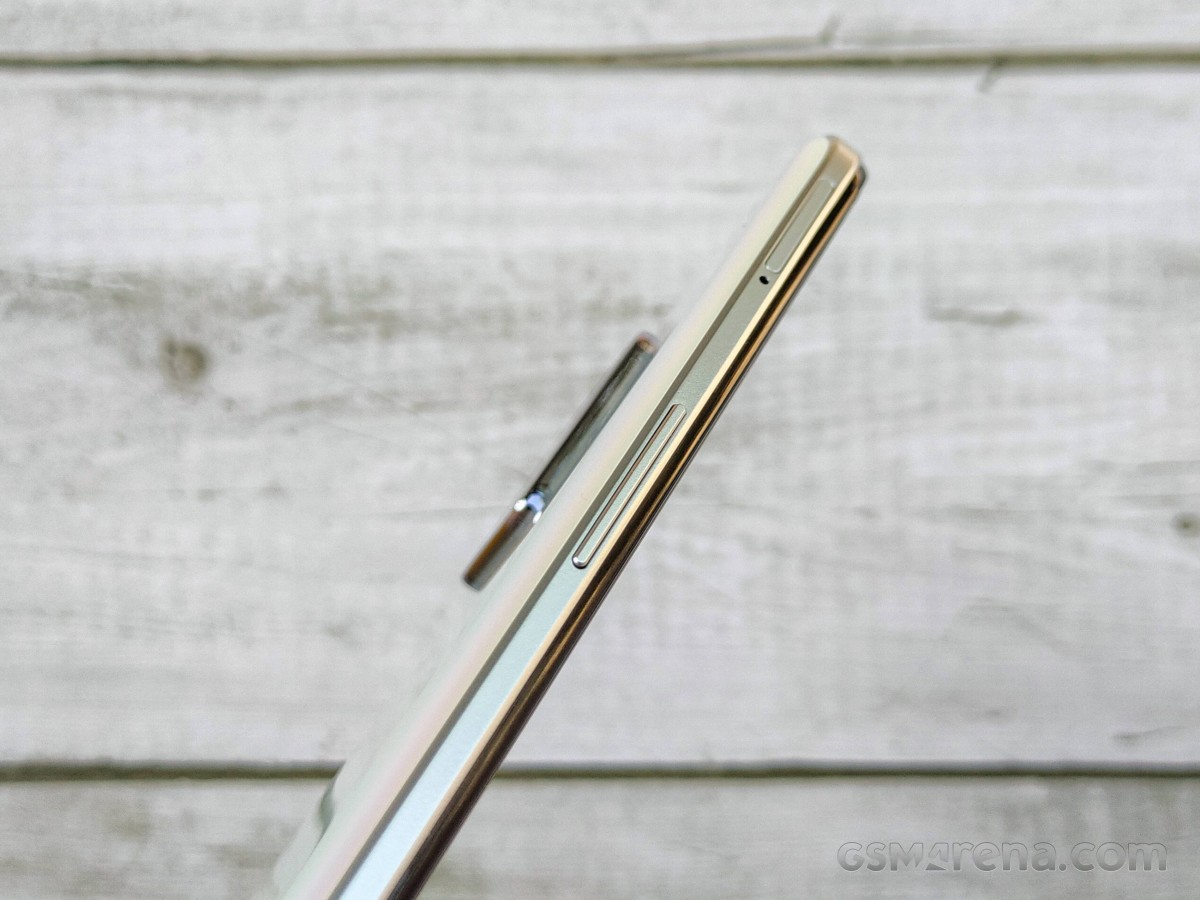 The top of the phone is mostly empty, while the bottom houses the primary microphone, a 3.5mm audio jack and a single bottom-firing speaker. The Realme 9 5G lacks stereo speakers and no hybrid stereo setup, which is a bummer. Especially since its cheaper Realme 9i sibling does have the feature.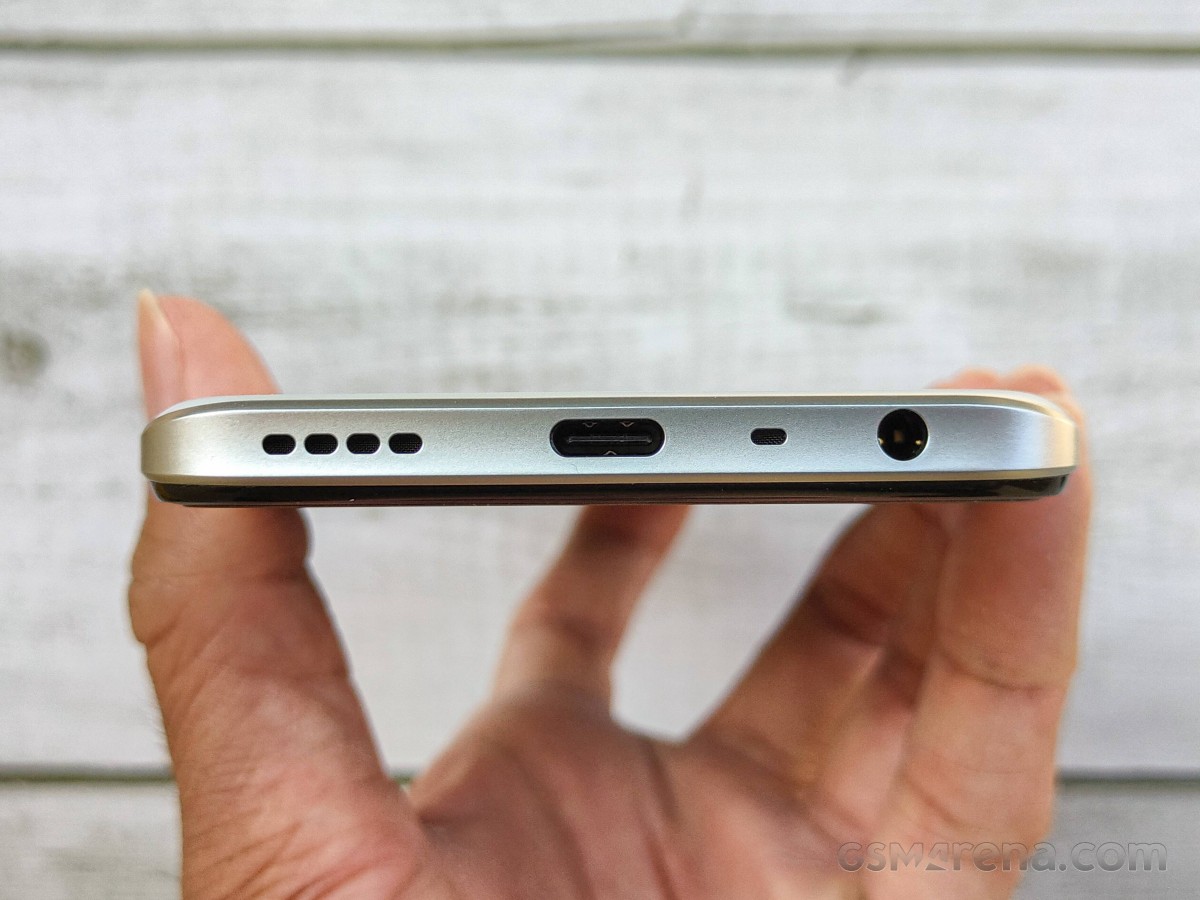 The USB Type-C port is also here. It can charge the phone at up to 18W, is wired for USB 2.0 data speeds and has USB Host functionality. Nothing fancy beyond that, though, like video output.
Display
The Realme 9 5G is rocking a familiar display. IPS LCD, FullHD+, 6.5 inches in diameter and with a 90Hz refresh rate, we are pretty sure that this is the same panel as seen in both the older Realme 8s 5G and the Realme 8.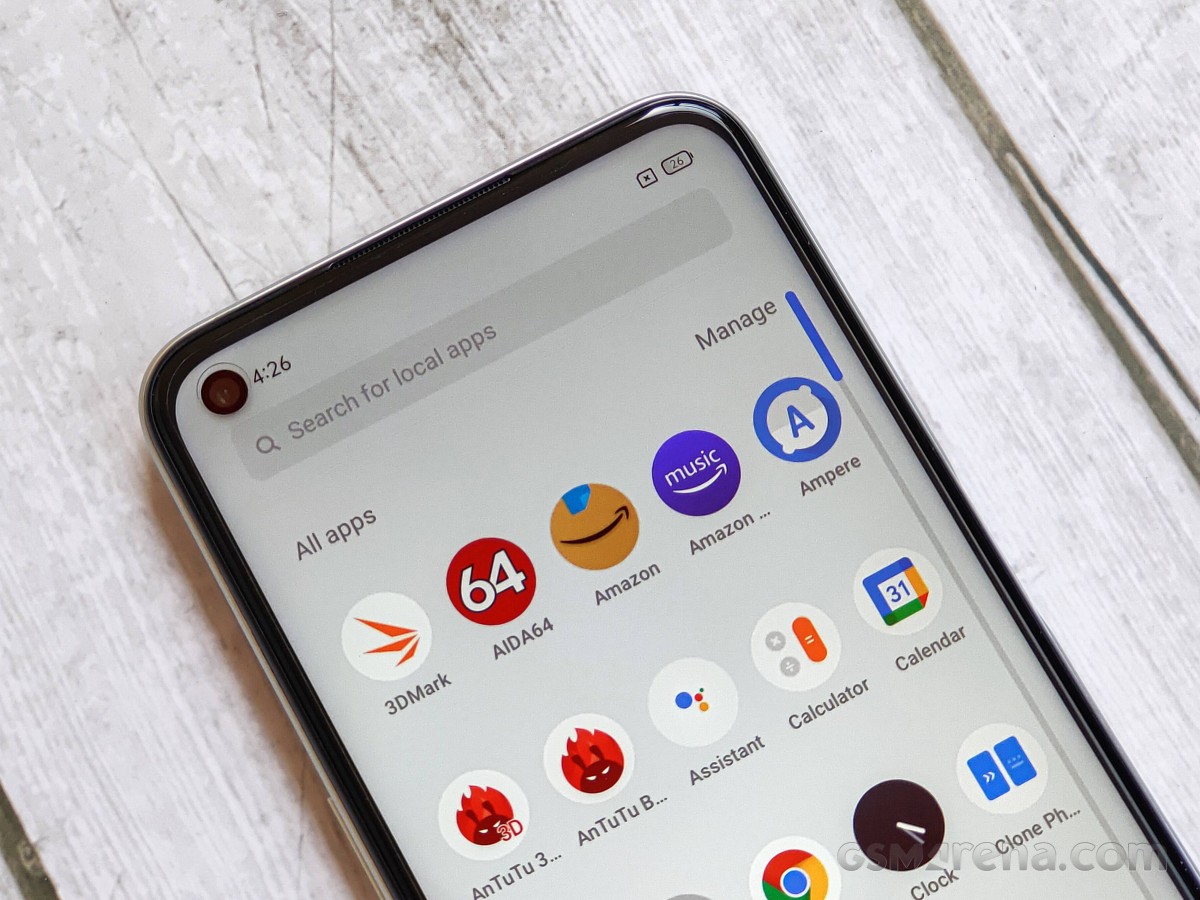 It's not a chart-topping unit by any stretch of the imagination but has proven to get the job done in the past. With an advertised typical brightness of 480 nits and a maximum one of 600 nits it is usable outdoors.
In terms of settings, the Realme 9 5G has quite a few tweaks and options available for the display. There are two color profiles to choose from - vivid, which targets the wider DCI-P3 color space and Gentle, which aims for sRGB instead. Also, there are plenty of font options to explore.
The Realme 8s 5G has a 90Hz refresh rate and a trio of settings to control the display mode under Display settings: auto, 90Hz and 60Hz. One would instantly assume that the auto mode tries to do some clever switching to conserve battery, whereas the 90Hz and 60Hz modes are just fixed toggles.
Unfortunately, that is not entirely true. The auto mode seems to run most apps in 60Hz mode overall, like the Phone or Messages apps, both of which the 90Hz mode ran in 90Hz. In fact, we rarely say anything pushes past 60Hz in auto mode. 90Hz mode runs most things at 90Hz with auto switching down to 60Hz when the phone is idle for a bit. So, if you want to get the most use out of the 90Hz refresh rate, the 90Hz mode seems to be the way to go, with no immediately apparent battery downsides. Realme needs to make this menu and its options a bit clearer.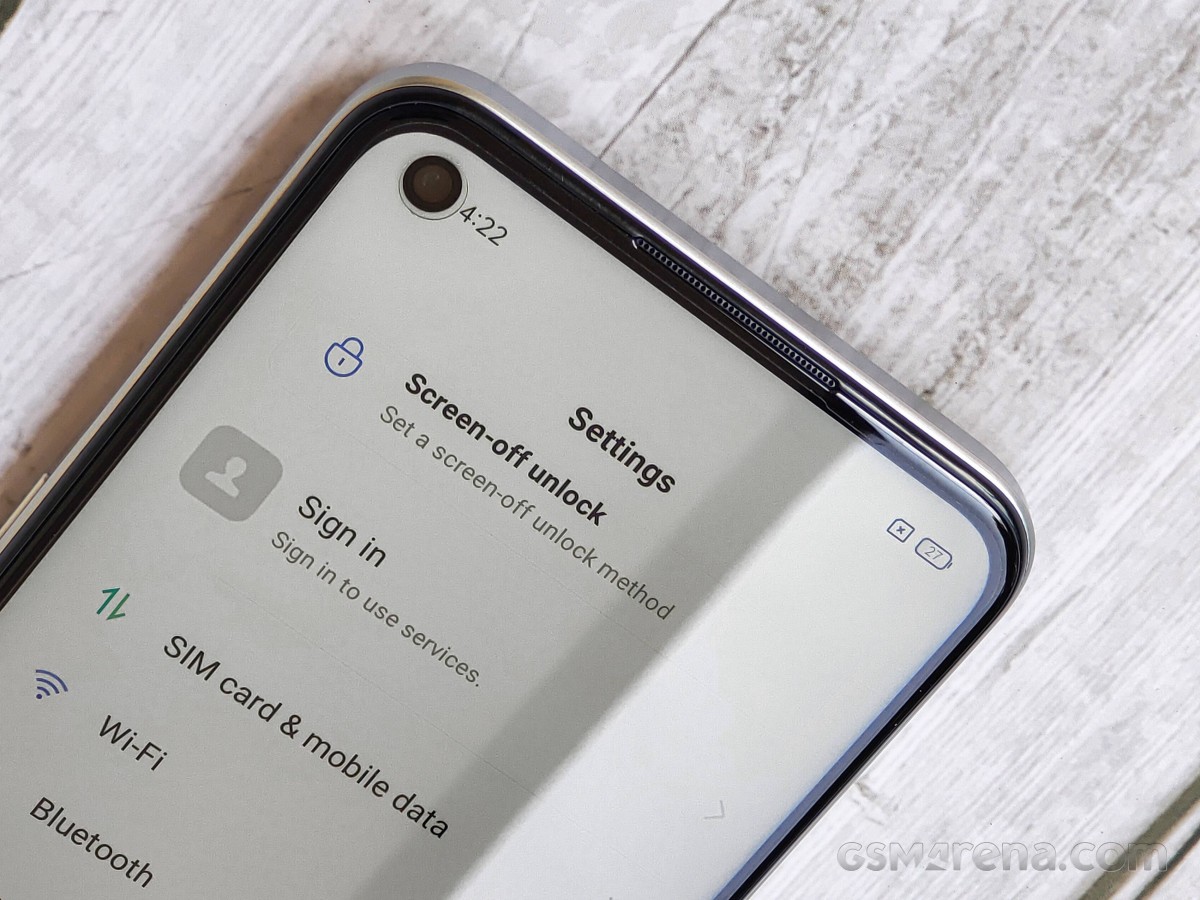 None of our standard high refresh rate test games managed to run at anything past 60Hz in any refresh rate mode, which is not surprising on a Realme device but still just as disappointing.
On a more positive note, we are happy to see that the Realme 9 5G has the highest possible Widevine L1 certification, allowing streaming services like Netflix to provide it with 1080p content to saturate the display resolution fully.
jNx4405 amitabha bok
03 Jul 2022
Nx5
i think your fact is not true.
First sensible phone this year: a single useful camera, two SIM slots and a separate SD card for huge transferable storage, a headphone jack, a fast modern efficient processor and 5G for those who can use it though turning it off makes no difference ...
PakHuySun
23 Jun 2022
nrN
yeah, BBK update policy is bad, even Xiaomi gives 2 Android updates to lower end Redmi Note devices such as Redmi Note 8, Redmi Note 9, Redmi Note 9T etc. Some Redmi Note devices got even 3 Android updates, Redmi Note 5 Pro for example. But it is wor...