Realme 9 Pro review
GSMArena Team, 16 February 2022.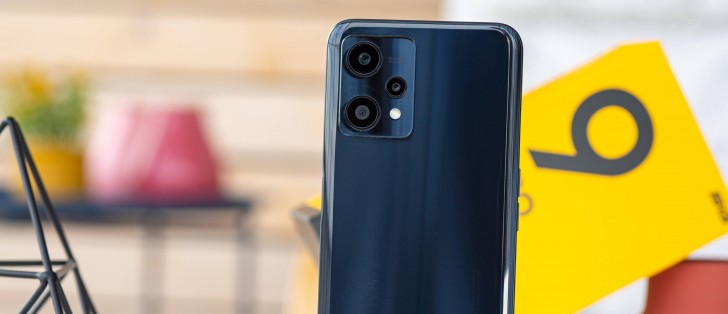 Design and ergonomics
The Realme 9 Pro and the Pro+ have an identical design with a distinctive camera island. The bump protrudes quite a bit and has sharp edges all-around, unlike the rest of the back, which is nicely curved to the sides for a more comfortable grip. We received the non-Plus version in Midnight Black, but there's an option for the Sunrise Blue color. That's the one that changes color under direct UV sunlight. In a matter of seconds, the blue color turns into red, but it takes a couple of minutes if you use a strong indoor light.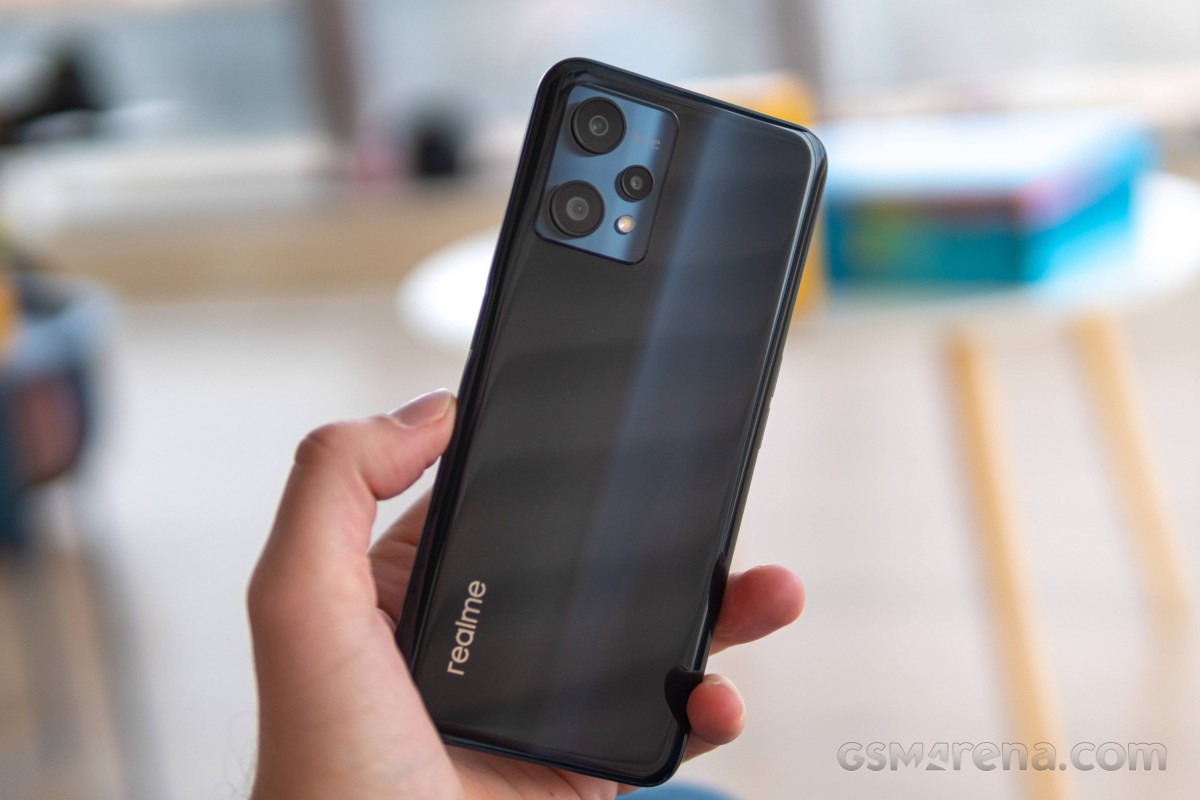 The Midnight Black color attracts some fingerprints and they are quite visible too. The glossy surface is slippery but not as much as most glass backs. That's because this one here is made of plastic, not that we expected glass anyway.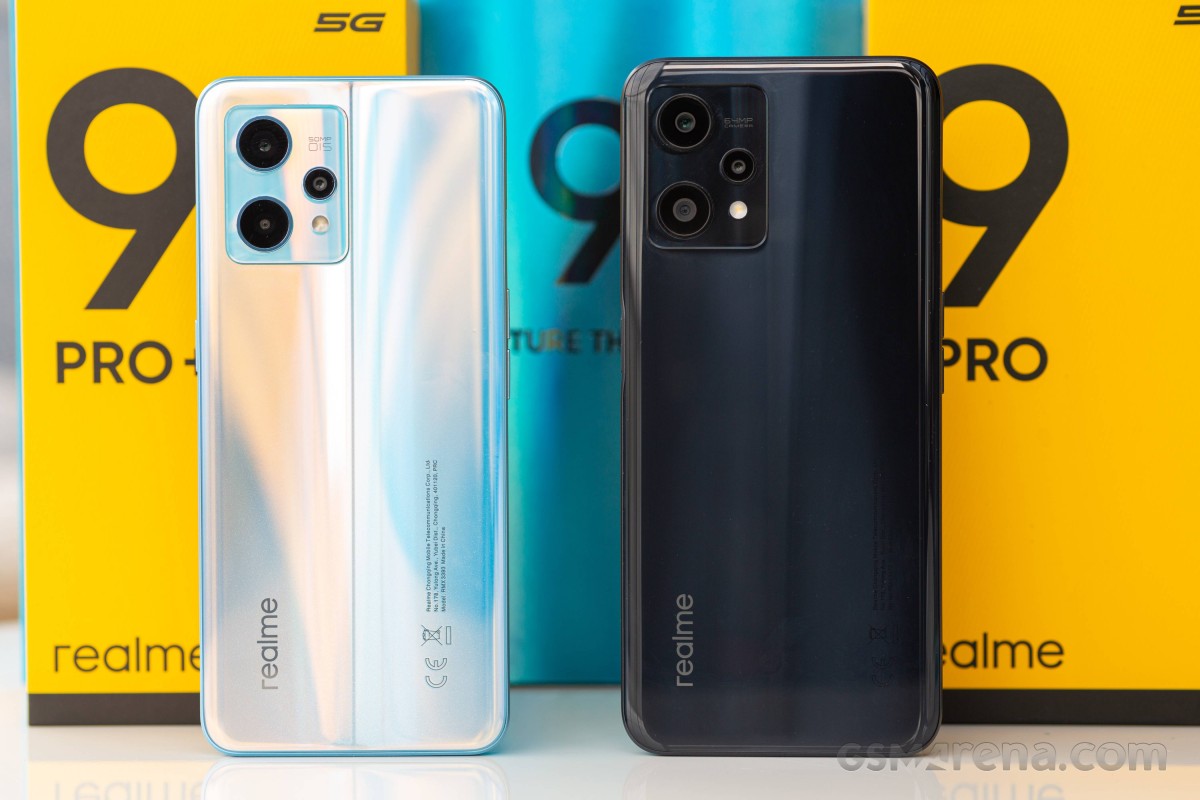 Realme 9 Pro+ and 9 Pro
The side frame is also plastic and imitates anodized aluminum with a matte finish. Interestingly, the phone's sides are flat all-around, making the device feel sharper in a way. Not the most optimal ergonomics, that's for sure.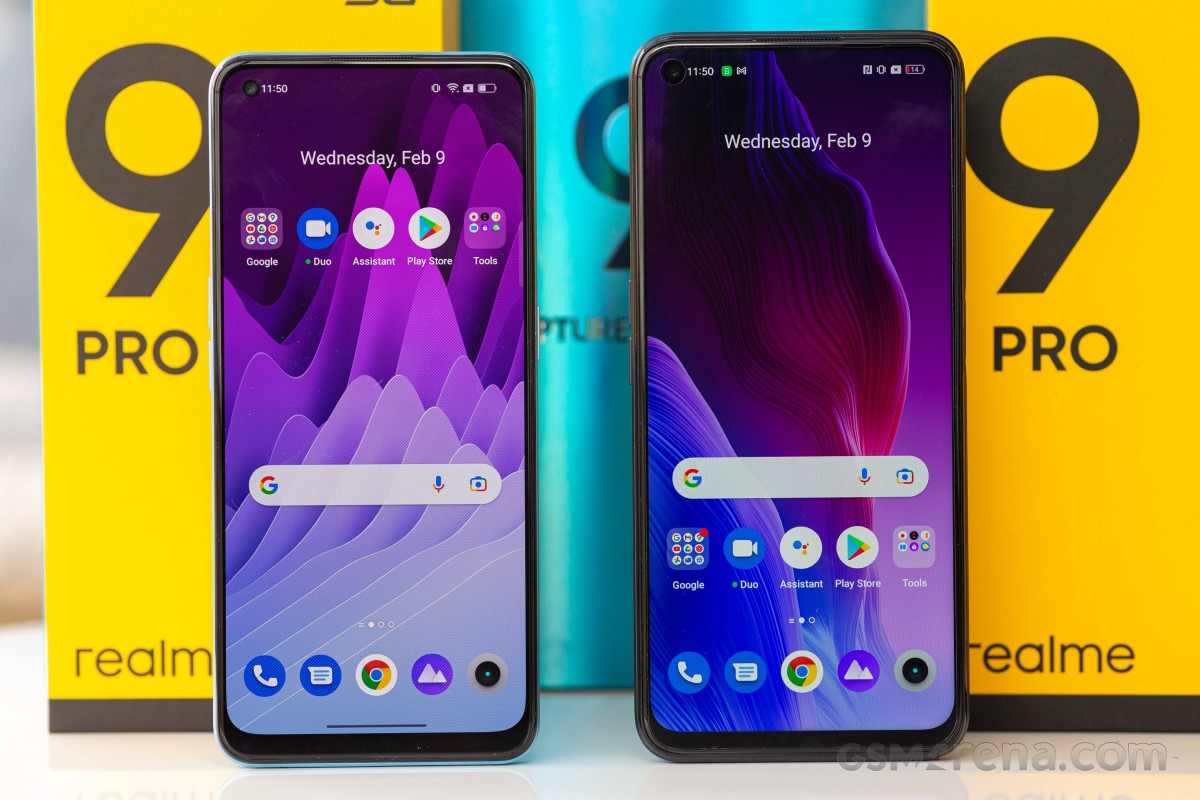 Realme 9 Pro+ and 9 Pro
The power and volume keys are positioned adequately, though, as they are both within thumb's reach. The volume keys are on the left, while the fingerprint reader is on the right. We would have appreciated a slightly deeper indentation for the power button so that it's easier to find.
The hybrid SIM card tray (SIM + SIM or SIM + microSD) is on the left side, while the 3.5mm audio jack, speaker grille and the USB-C connector are at the bottom as usual.
This leaves us with the front, which has nothing special to show. There's a small punch-hole for the selfie camera in the upper-left corner, fairly thin side and top bezels and a slightly thicker bottom one. The glass panel is ever so slightly curved to the sides, so it doesn't feel too sharp.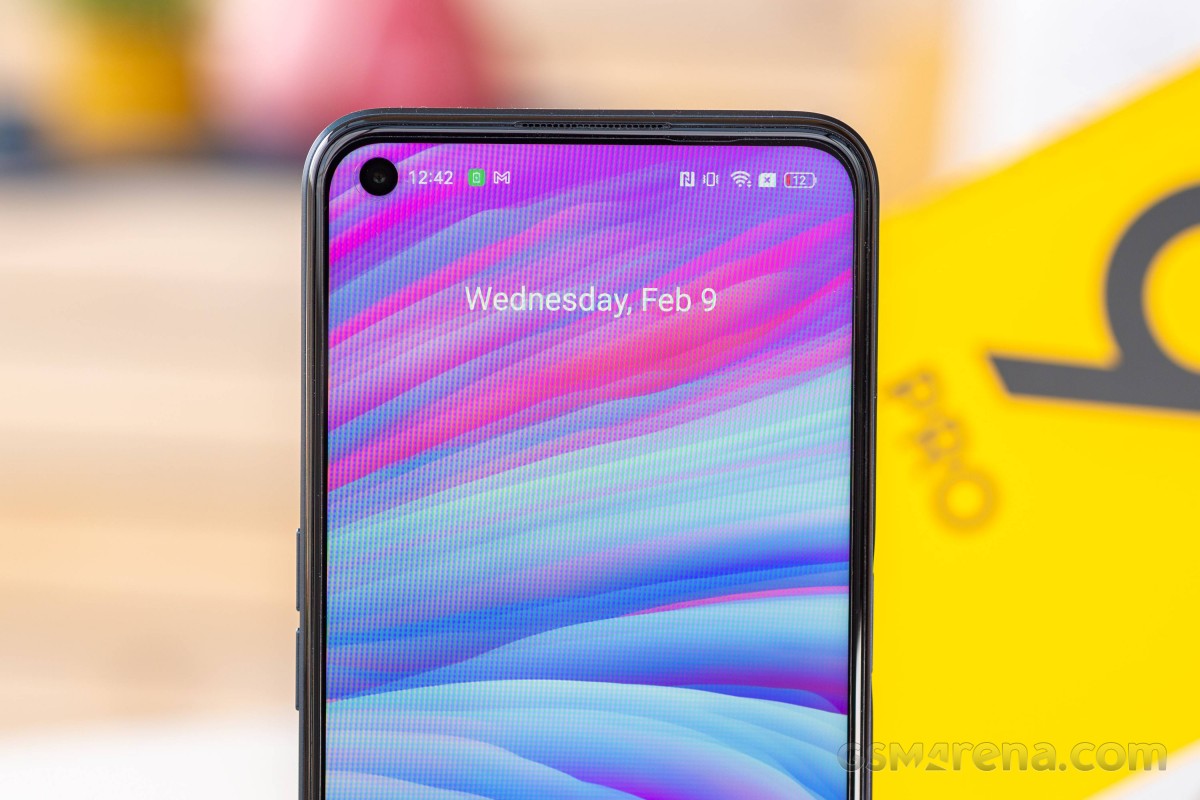 For an all-plastic chassis and housing a 6.6-inch display, however, we were surprised to learn that the handset weighs around 195 grams. We felt it was top-heavy, probably due to the big camera chunk at the top.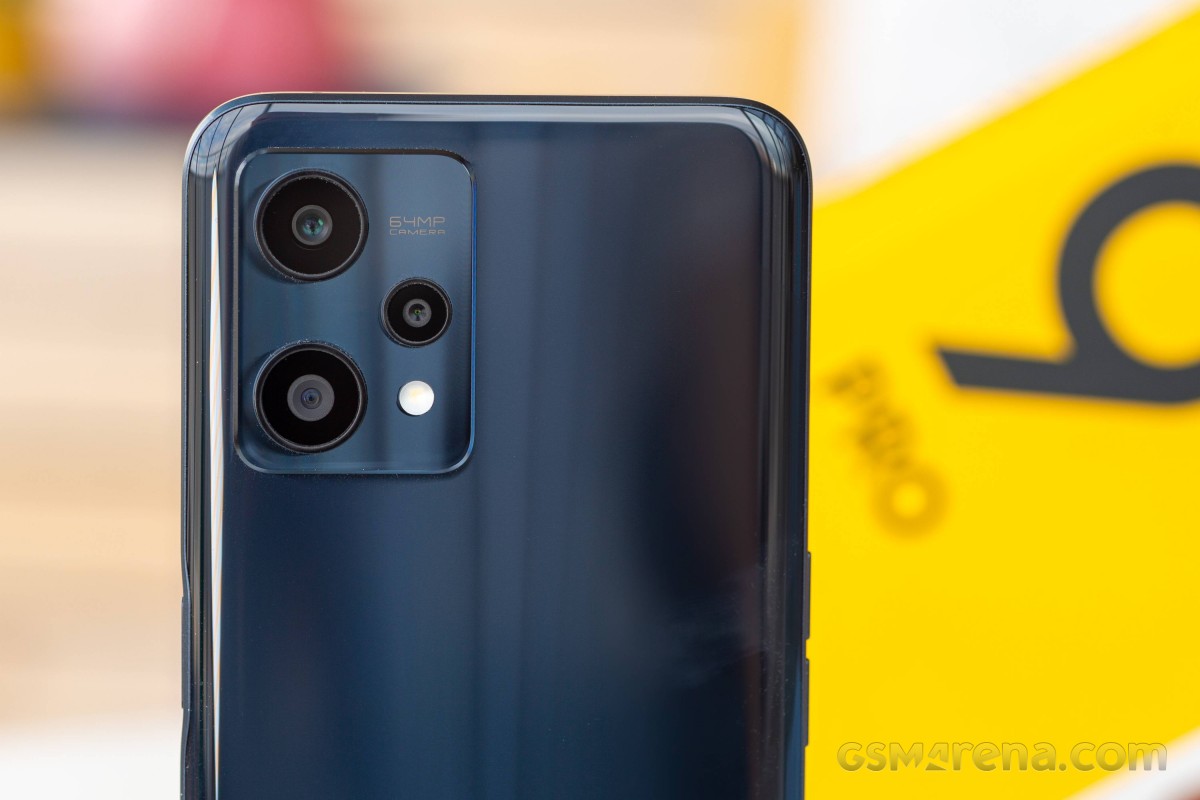 Surely, there are some minor annoyances with the overall design, but most of those are negated by slapping on a case. Nevertheless, the overall build is nice and is exactly what we were expecting given the mid-€200 price point.
True, battery life is not good enough. Battery getting discharged faster. Otherwise other parameters are far good.
Anonymous
15 Nov 2022
wiX
Maybe it's a user problem
Anonymous
30 Oct 2022
BpV
there is one more cons:its a still side mounted fingerprint