Realme Narzo 20 Pro hands-on review
Victor, 07 November 2020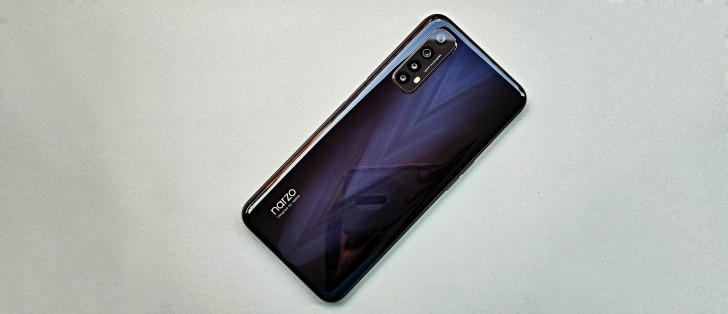 Introduction
The Nazro 20 Pro is the top-dog in the second generation of the Narzo series and notably more premium than the vanilla Narzo 20 and the Narzo 20A.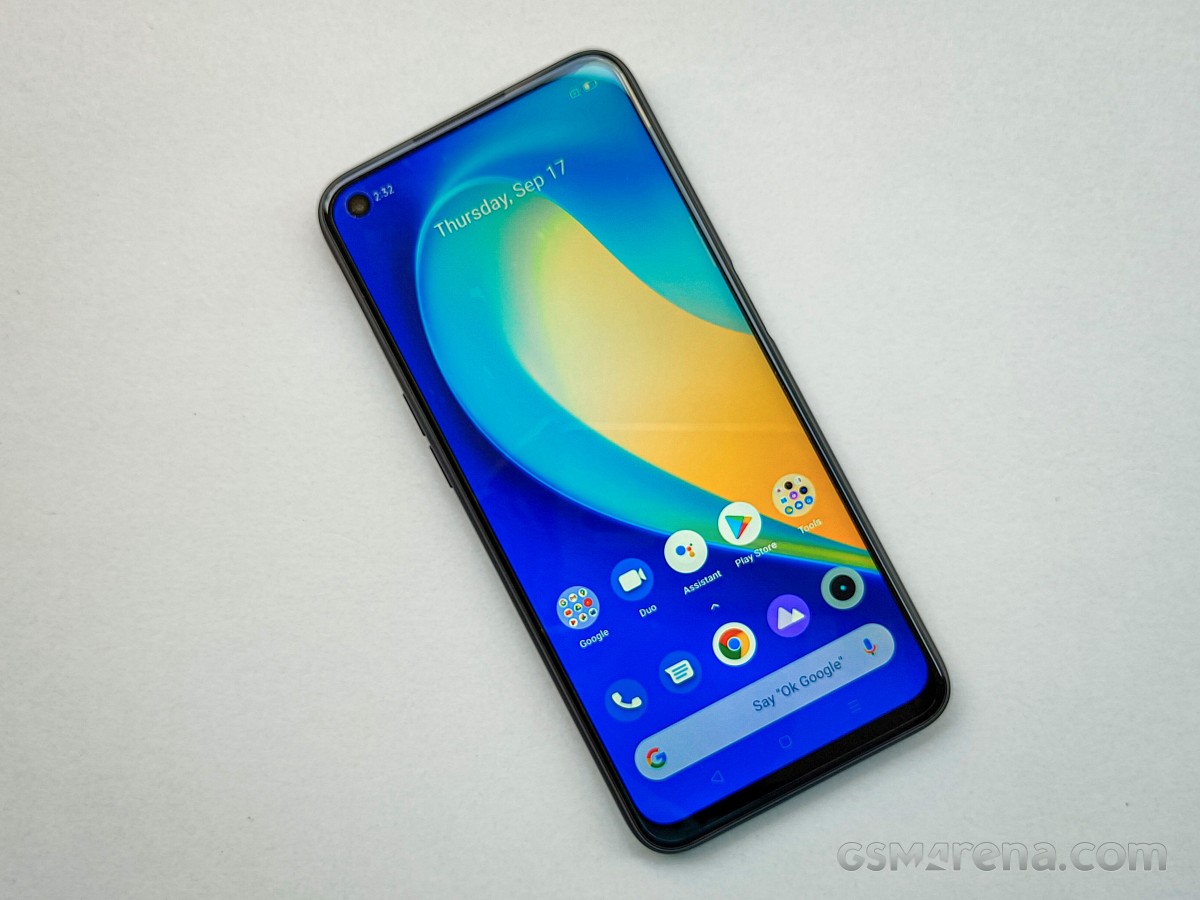 The 20 Pro is actually quite similar to the global version of the Realme 7. That includes things like a more powerful MediaTek Helio G95 chipset, a higher resolution 90Hz display and 65W SuperDart charging support for its 4,500 mAh battery. It's clear that the Pro is further from the vanilla 20 than the vanilla to the 20A.
Realme Narzo 20 Pro specs at a glance:
Body: 162.3x75.4x9.4mm, 191g; Colors: White Knight, Black Ninja.
Display: 6.50" IPS LCD, 1080x2400px resolution, 20:9 aspect ratio, 405ppi.
Chipset: Mediatek Helio G95 (12 nm): Octa-core (2x2.05 GHz Cortex-A76 & 6x2.0 GHz Cortex-A55); Mali-G76 MC4.
Memory: 64GB 6GB RAM, 128GB 8GB RAM; UFS 2.1; microSDXC (dedicated slot).
OS/Software: Android 10, Realme UI.
Rear camera: Wide (main): 48 MP, f/1.8, 26mm, 1/2.0", 0.8µm, PDAF; Ultra wide angle: 8 MP, f/2.3, 119-degree, 1/4.0", 1.12µm; Macro: 2 MP, f/2.4; Depth: 2 MP, f/2.4; LED flash, HDR, panorama.
Front camera: 16 MP, f/2.1, 26mm (wide), 1/3.09", 1.0µm; HDR, panorama.
Video capture: Rear camera: 4K@30fps, 1080p@30/60fps, gyro-EIS; Front camera: 1080p@30/120fps.
Battery: 4500mAh; Fast charging 65W, SuperDart Charge.
Misc: Fingerprint (side-mounted), accelerometer, gyro, proximity, compass.
Considering its quite palatable MSRP of INR 14,999 ($205/€170) for the 6/64GB model and INR 16,999 ($230/€195) for the 8/128GB one, it definitely embodies the Narzo value spirit. Currently, the Narzo 20 Pro is one of the, if not the cheapest 65W charging-capable device in the Indian market. Arguably an even more-compelling package than the Realme 7, as a whole.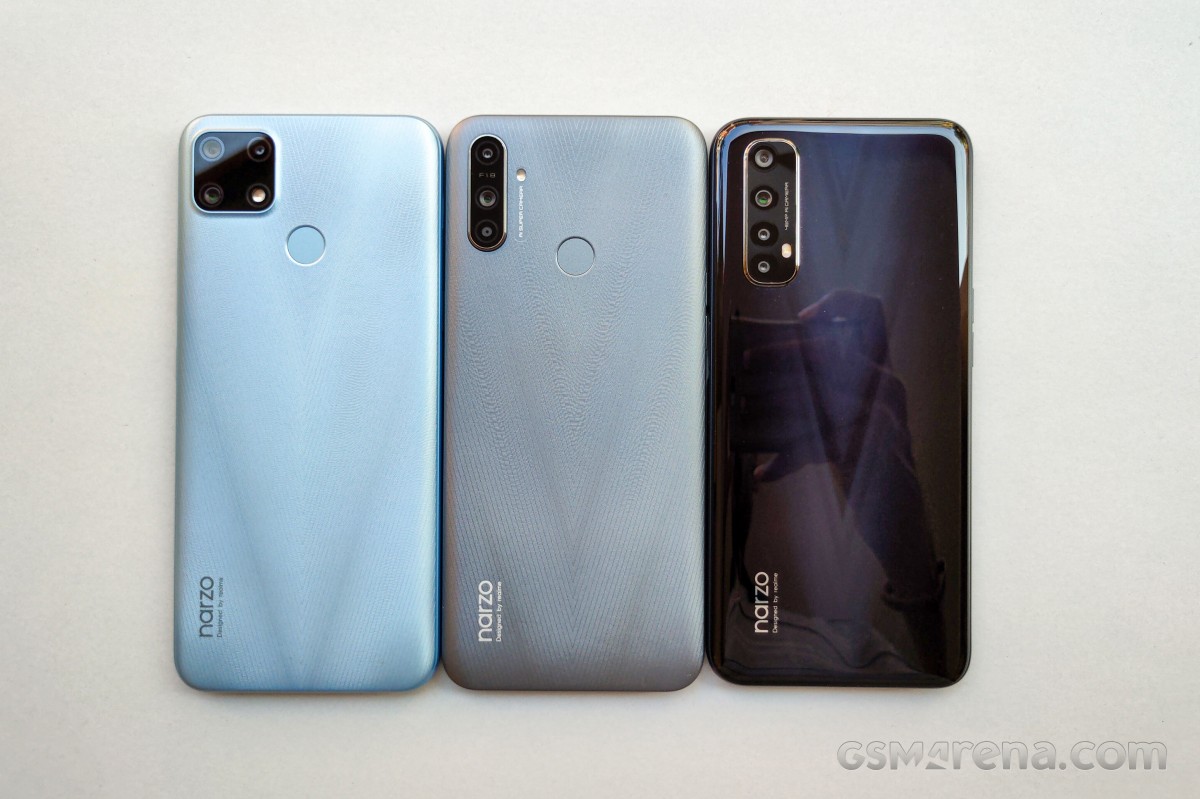 Design, materials, handling
Realme found a way to blend the Narzo 20 Pro in with the Narzo crowd, so to say, by incorporating a similar V-pattern design on its back. It also shares the same Narzo and Realme branding design. One that is done in a significantly less-obtrusive and tasteful way than what the Narzo 10A had.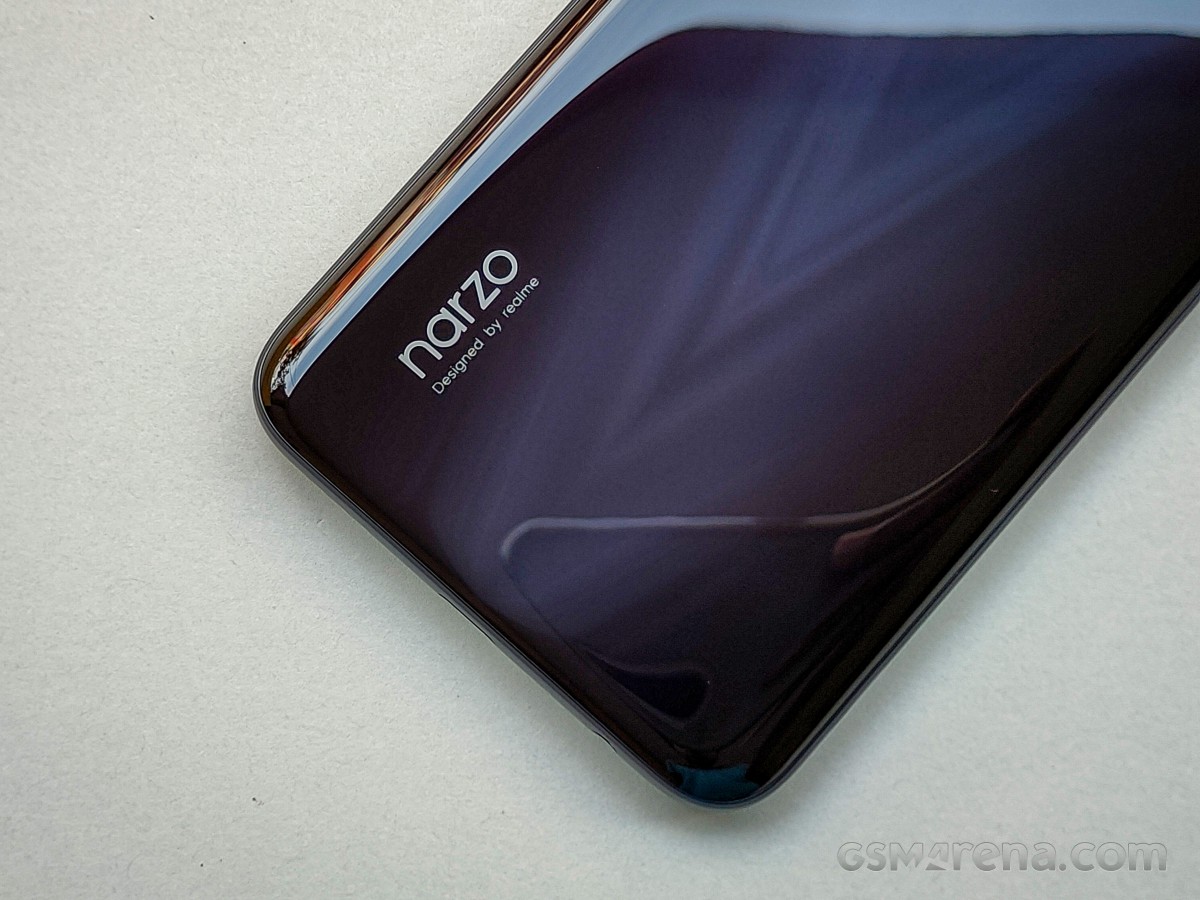 However, the design can only get as similar as the glossy, glass-like surface of the back on the Narzo 20 Pro will permit it. Unlike the Narzo 20 and Narzo 20A, which share a textured back , the Narzo 20 Pro goes for a more premium looking shiny finish.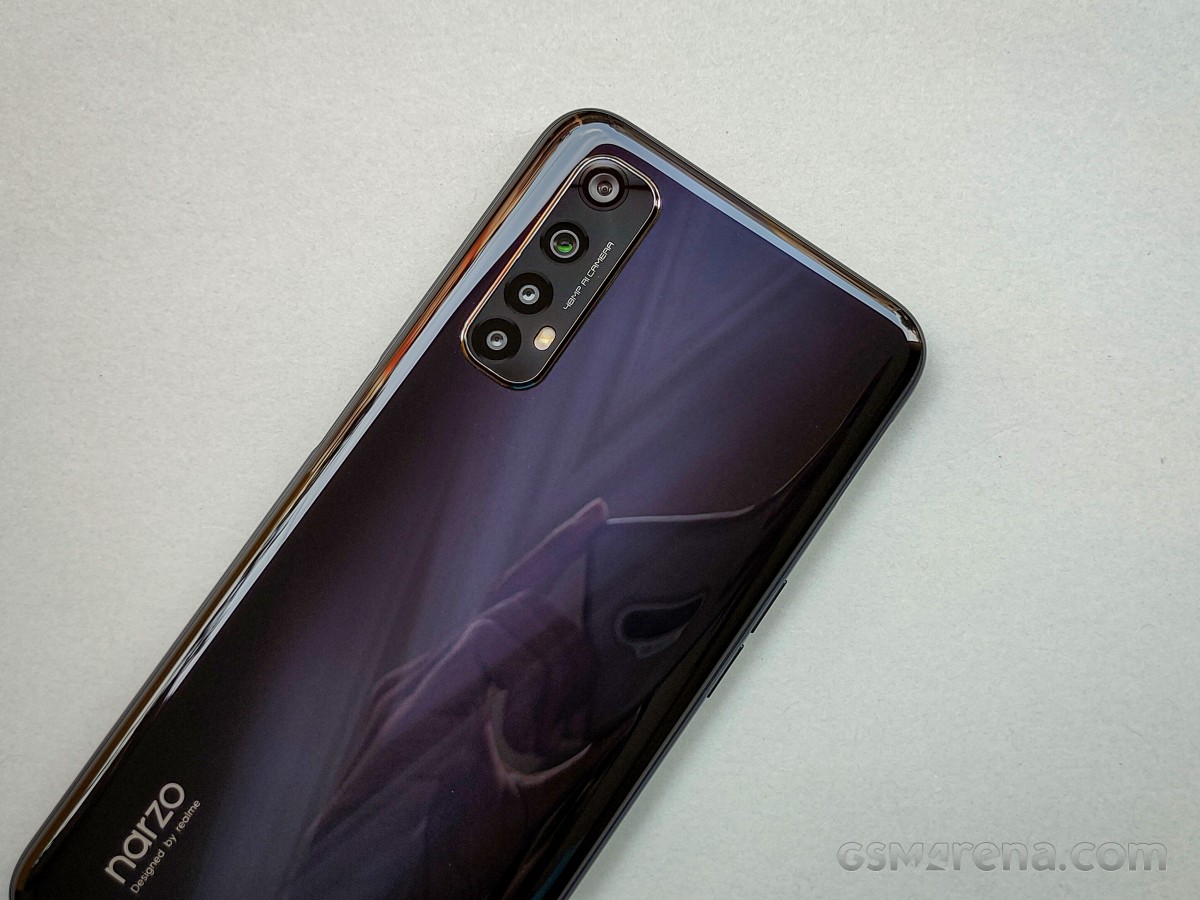 Honestly, we would have preferred to see textured material once again, since the back of the Narzo 20 Pro is extremely shiny, like a mirror, a bit slippery and a massive fingerprint magnet. That being said, it is the popular look of the day, for better or worse, so we get why Realme decided to go that way.
Additionally, the Narzo 20 Pro tends to also suffer from sub-optimal in-hand comfort, just like the Narzo 20A. We wish that the curvature on the back and sides was a bit more aggressive on both, which would make for more comfortable handling.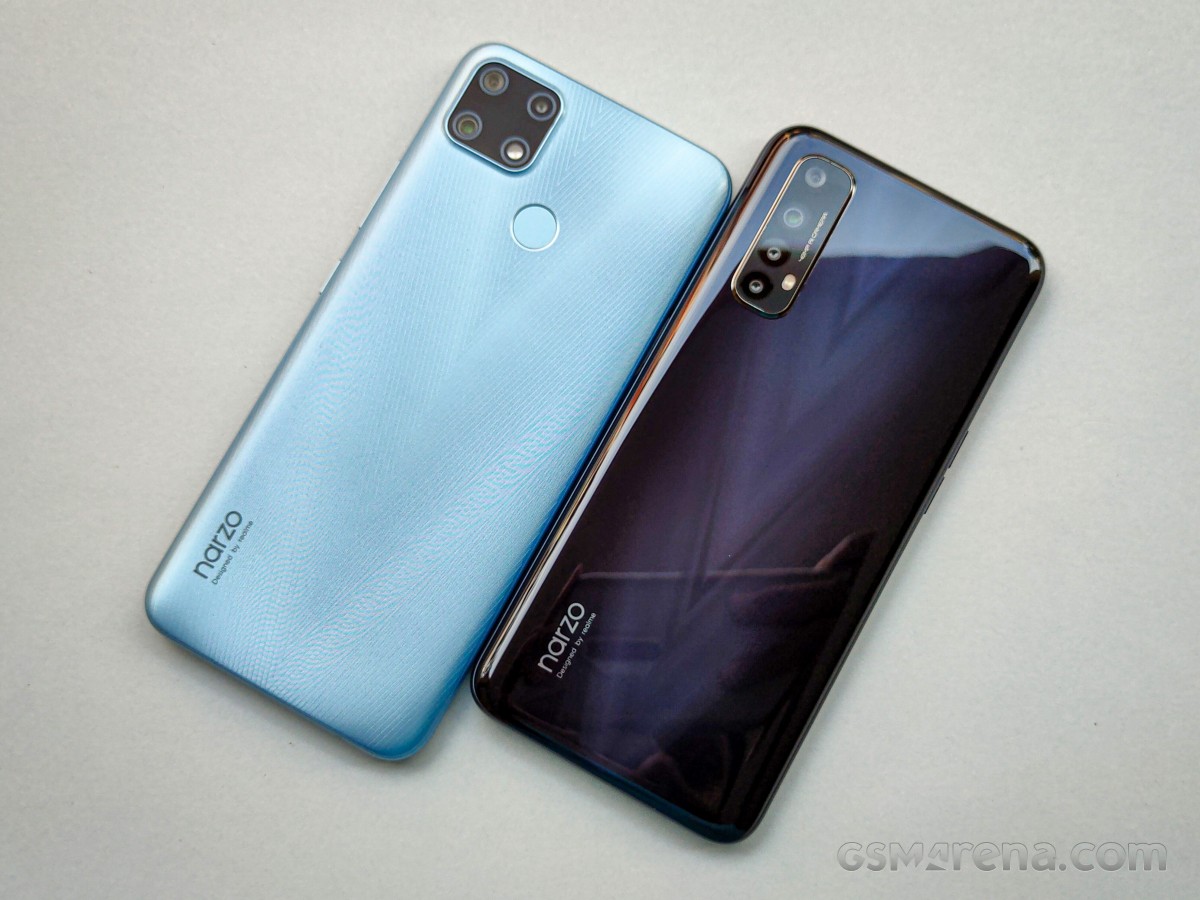 Alternatively, if the 162.3 x 75.4 x 9.4mm, 191-gram body of the Narzo 20 Pro was just a bit thicker, like the one on the Narzo 20, the ergonomics might have been better. Having said that, there is a transparent TPU case in our Narzo 20 Pro box, which helps handling a lot.
Since we are already on the topic of back panels, Realme went for a vertical camera module on the Narzo 20 Pro, similar to the one on the Realme 7. This design has a couple of notable issues, though. For one, it introduces quite a bit of wobble when the phone is on a flat surface, since it protrudes a fair bit. Also, its particular position and the fact that it extends so far down make it very easy to smudge the bottom camera with your index finger.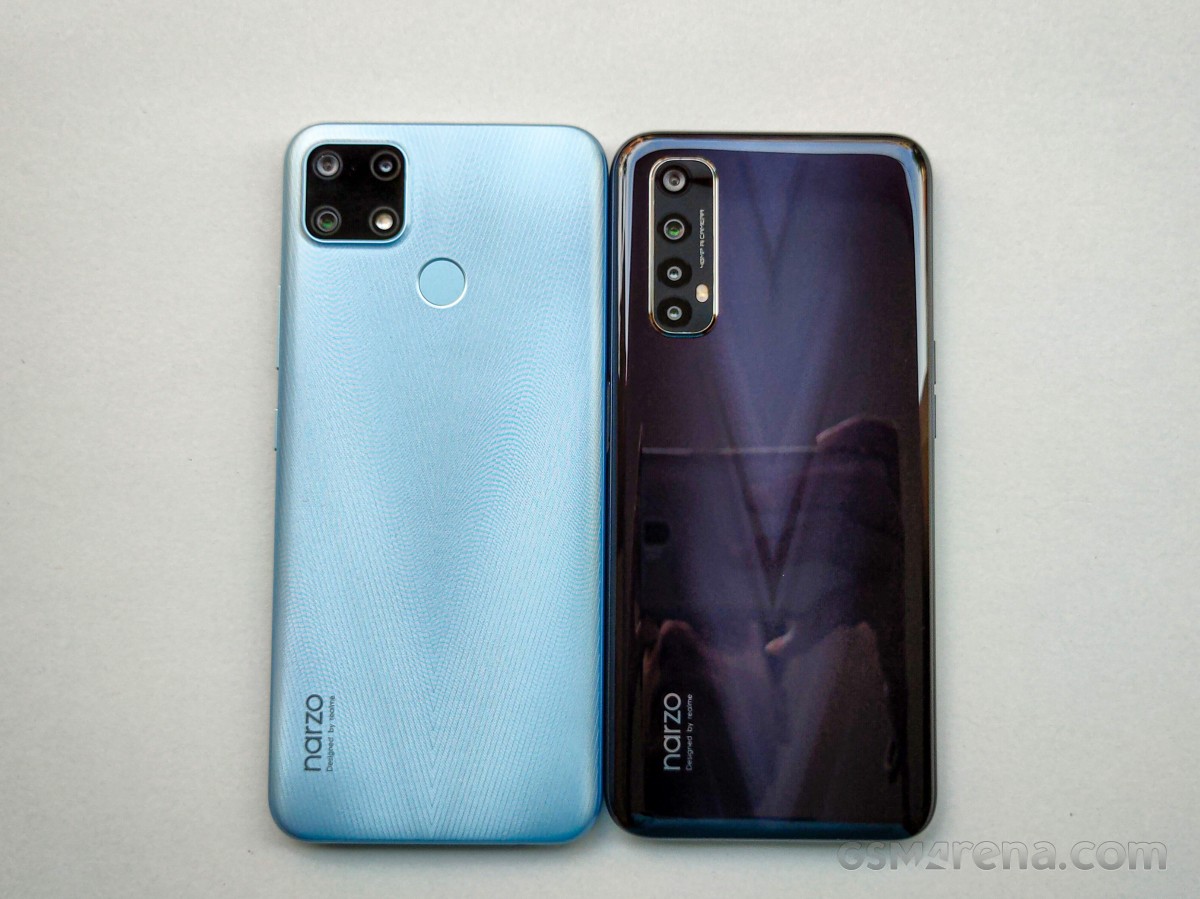 Controls are another aspect of the Narzo 20 Pro that differs significantly compared to the Narzo 20 and 20A. Notably, the fingerprint reader has moved from the back of the phone to its side. It is still very fast, both in setup and operation and nicely accurate. Kind of expected from a conventional capacitive reader, but much less of a given in a slimmer side-mounter form-factor.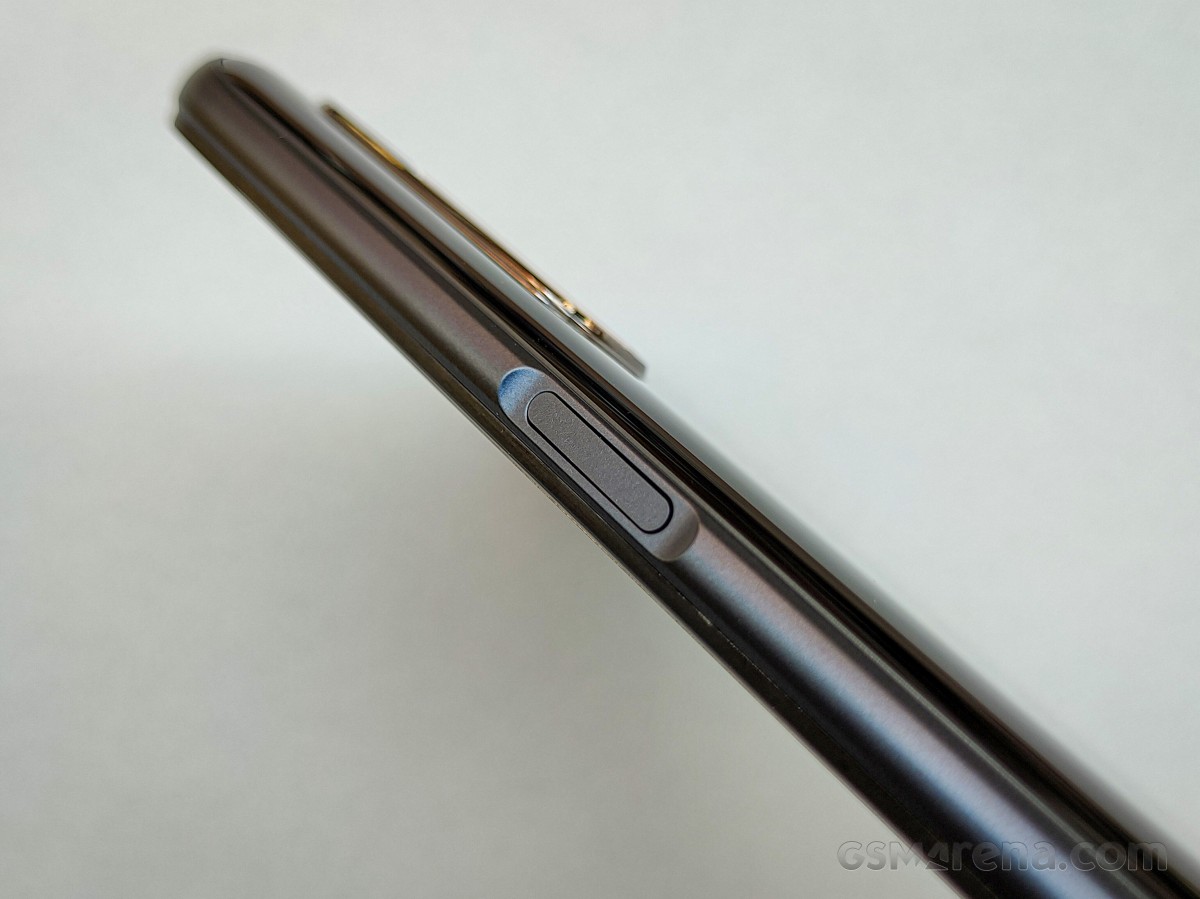 A pair of separate volume buttons sit on the opposite frame. Unlike the Narzo 20 and the 20A, on the 20 Pro these lack a recessed area and are notably harder to feel by touch. On the plus side, they are just as "clicky" and responsive.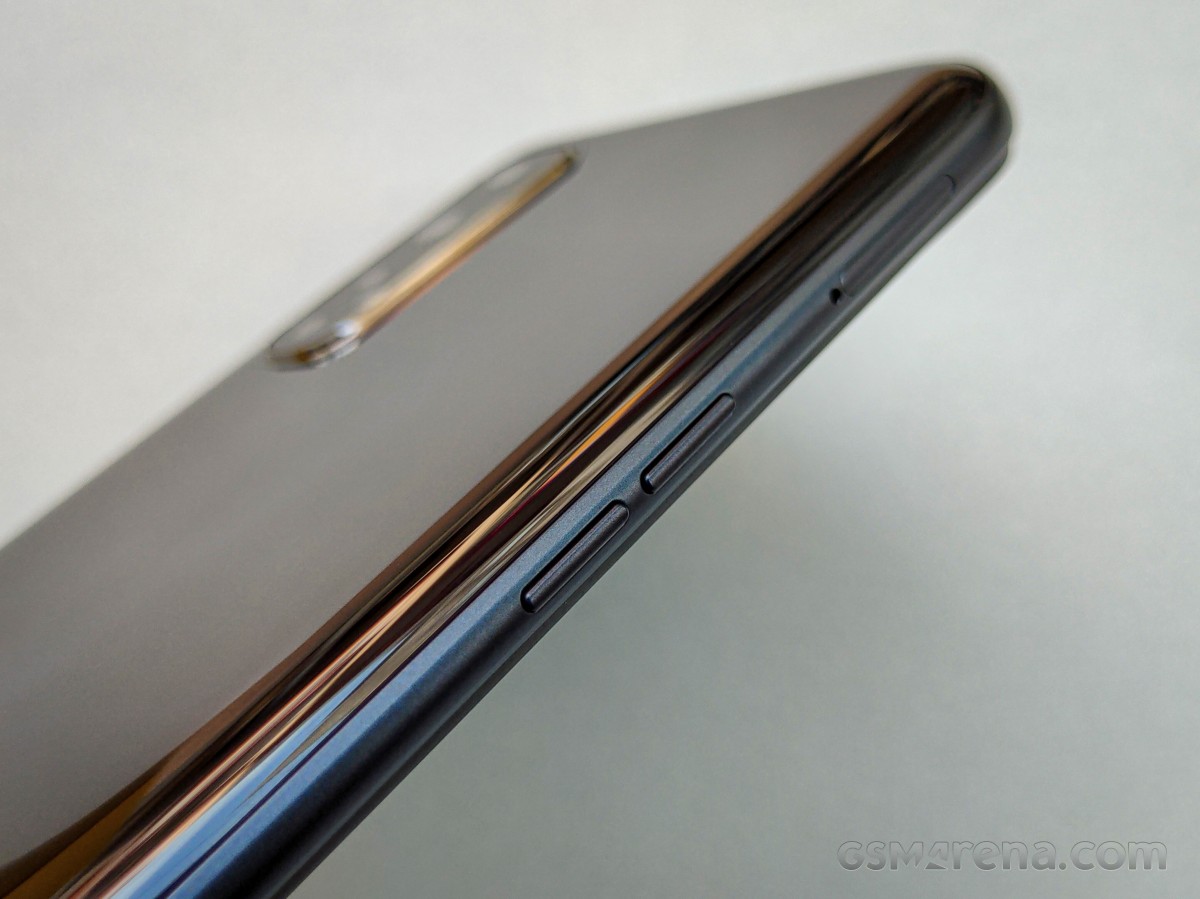 Right above those, the Narzo 20 Pro has a triple-slot card tray that can house two nanoSIM cards and a microSD all at the same time. This is a nifty shared feature among the Narzo 20 line.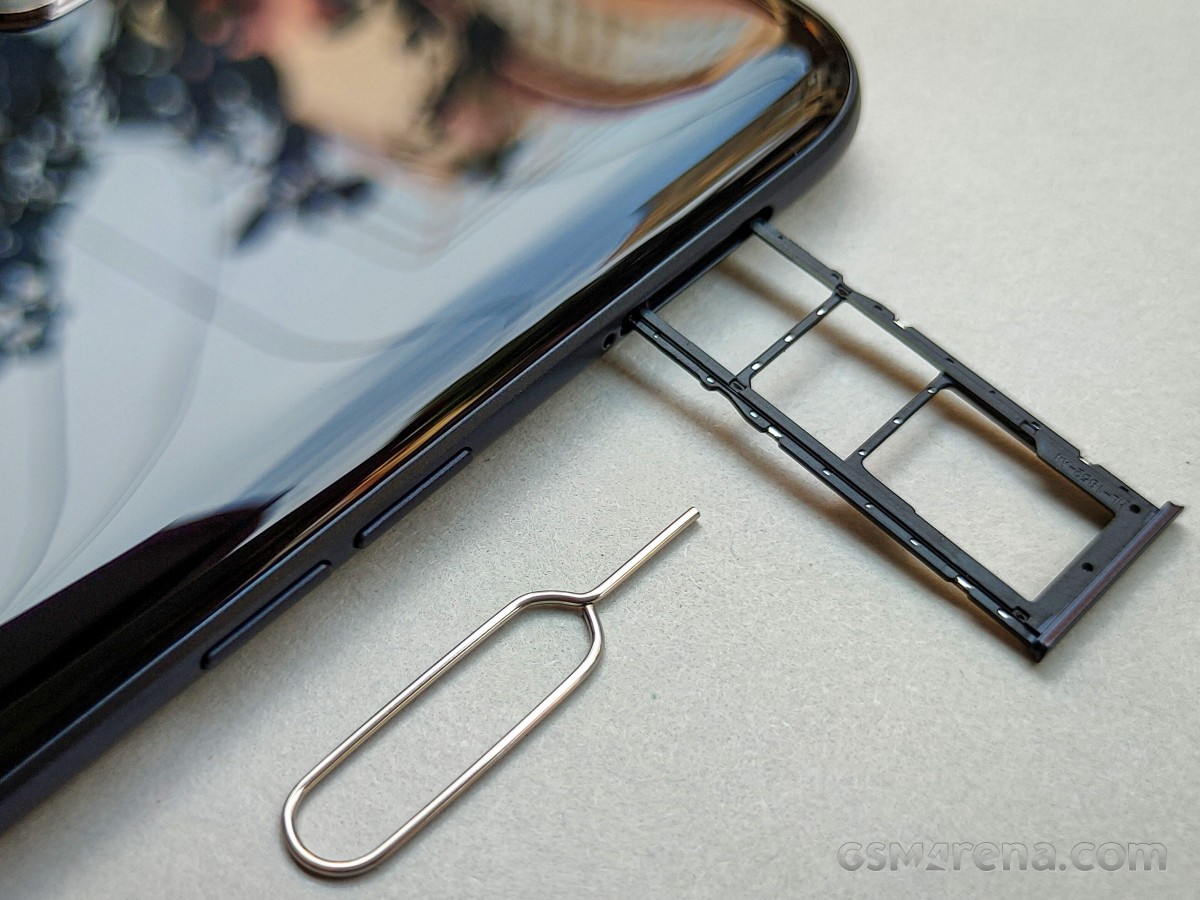 Much like the Narzo 20, the 20 Pro has a single speaker and a main microphone flanking the Type-C port on the bottom. Despite the relatively higher standing of the Narzo 20 Pro, it still retains a 3.5mm port.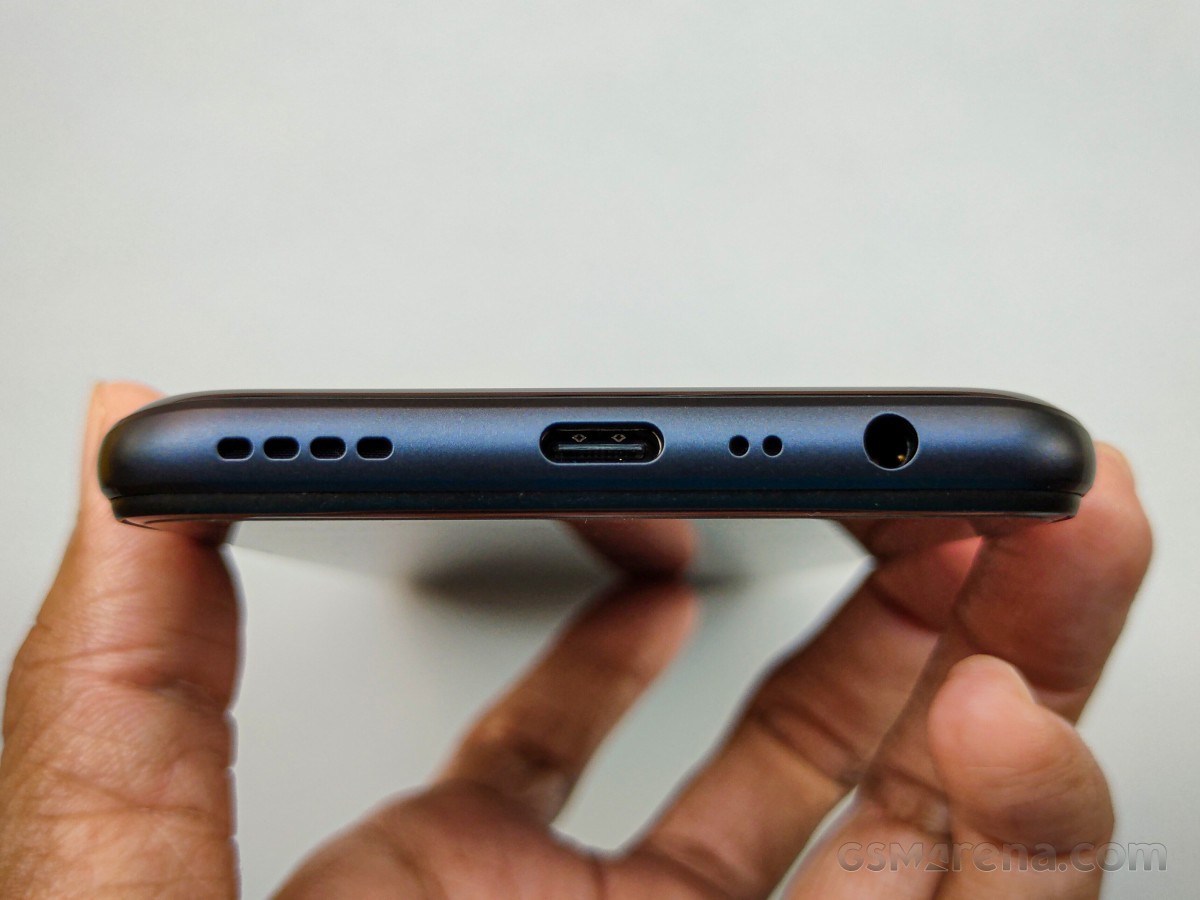 The Type-C port still only allows USB 2.0 speeds. Though, we expect faster storage overall, including quicker transfers from the Narzo 20 Pro since it has UFS 2.1 storage, compared to the eMMC 5.1 of its Narzo siblings.
That, however, is a small upgrade in comparison to the fact that the Narzo 20 Pro supports 65W of SuperDart Charge via its Type-C port. Internally, that means that it actually has two separate 2,250 mAh battery cells that make up the total 4,500 mAh capacity. A bit less than the 5,000 mAh of juice on the Realme 7.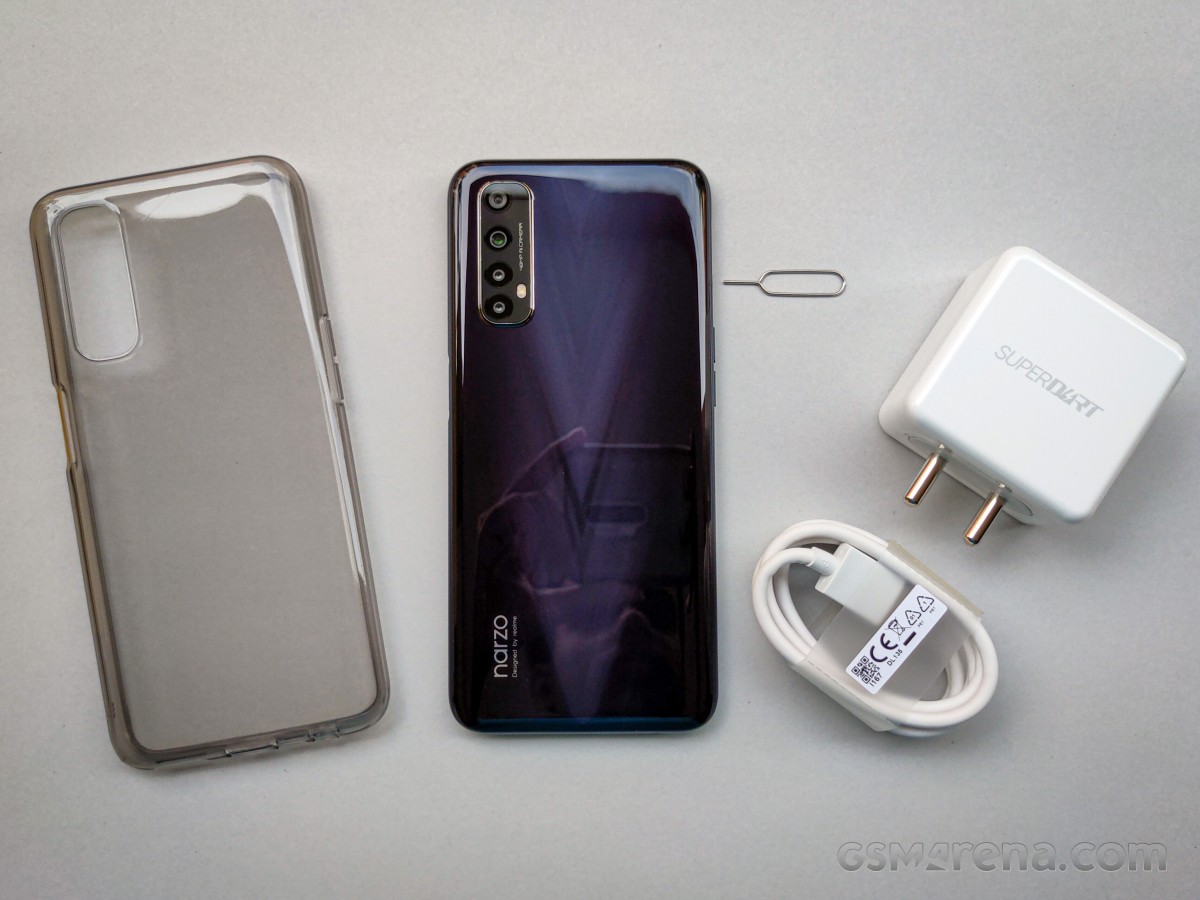 On a positive note, it is great to see that Realme is including the 65W SuperDart charger in the box.
Display
At 6.5 inches in diagonal, the Narzo 20 Pro gets the same size display as the rest of the Narzo 20 family. However, the IPS LCD panel itself has a higher 1080 x 2400-pixel resolution and a faster 90Hz refresh rate, making it identical to the one in the Realme 7.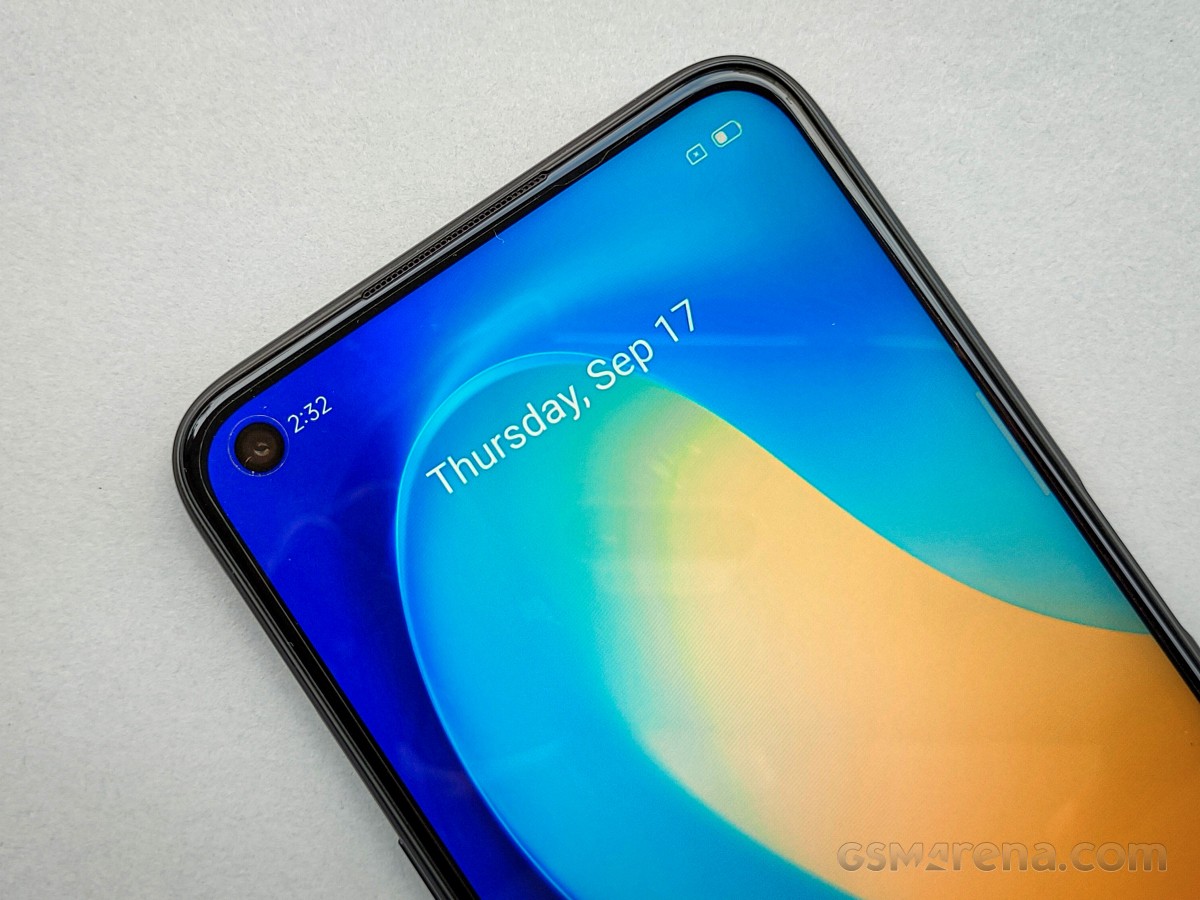 The same is further backed-up by the punch-hole selfie camera design on both handsets.
The jump from HD on the other Narzo 20 models to FullHD on the Narzo 20 Pro is noticeable, especially when comparing side by side, but not really game-changing. At around 405 ppi things definitely look sharper, but it doesn't really make much of a difference in the UI.
Multimedia consumption is where the extra pixels arguably matter a bit more. Realme has gone through the hassle of acquiring Widevine L1 certification for the Narzo 20 Pro, so you can stream at full resolution in services like Netflix and Amazon Video.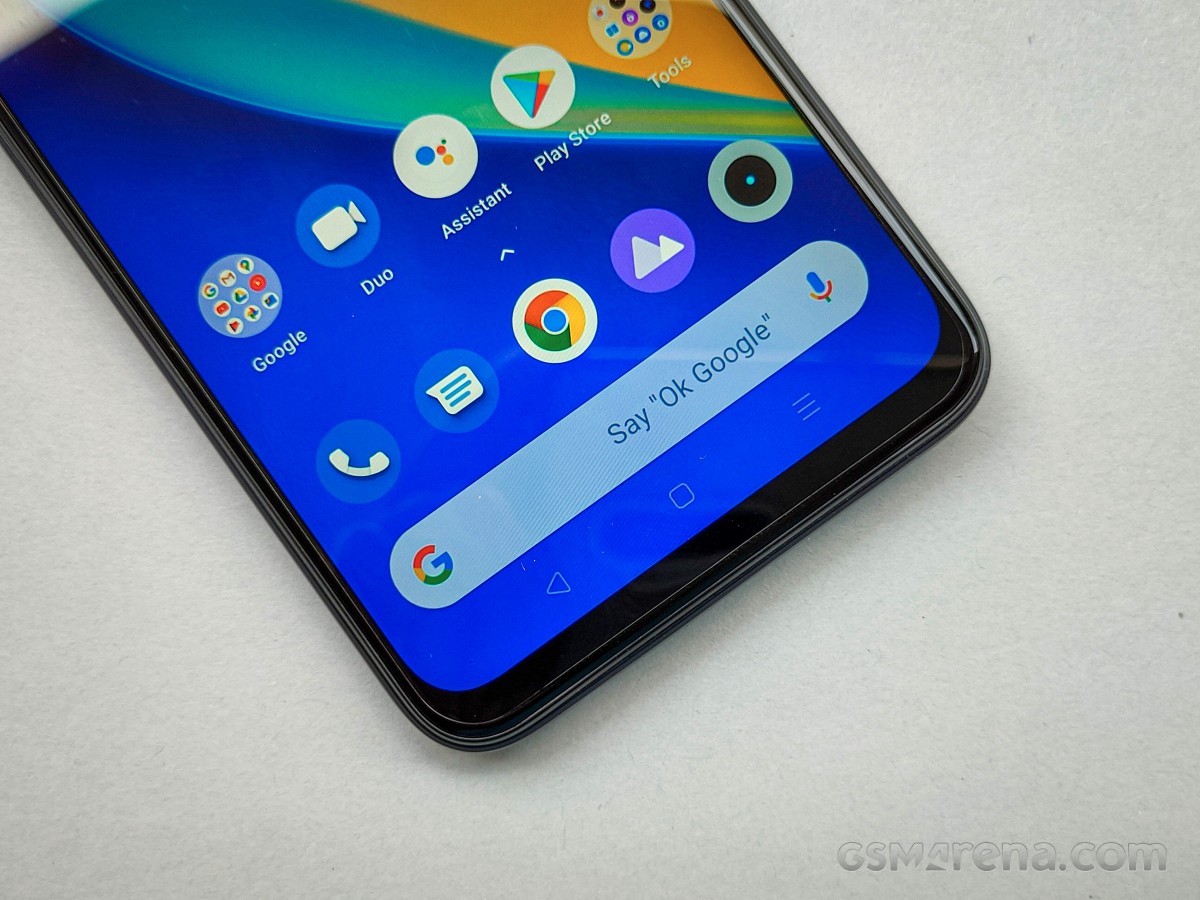 From initial observations we can say the screen got bright enough to be usable outdoors, with text remaining nice and readable.
We also spent some time experimenting with the 90Hz refresh rate on the Narzo 20 Pro, with some of our in-house measuring tools. When the display is set to Auto mode, we observed 90Hz while scrolling and 60Hz when idling on the home screen, in the app drawer and in Play Store. Chrome dropped down to 45Hz when idling and the Settings menu was locked at 90Hz.
In contrast, setting the refresh rate to 90Hz, resulted in the same behavior for the app drawer, while the home screen dropped down to 45Hz while idling. The Play Store was locked at 90Hz, while Chrome only dropped down to 60Hz when idling. The settings app surprisingly dropped to 60Hz when idling in this display mode, as well. Certain outlier, like the YouTube app were always locked at 60Hz regardless of system settings. Overall it appears that there's little difference between the 90Hz and Auto modes.
Battery
The Realme Narzo 20 Pro has a total of 4,500 mAh worth of battery capacity split between two 2,250 mAh packs. It's not as much as the Realme 7 with its 5,000 mAh juice pack and kinda far from the Narzo 20 and its 6,000 mAh battery. The latter has solid potential to top endurance charts, but, in contrast, the Narzo 20 Pro has 65W SuperDart charging support, topping charging speed charts.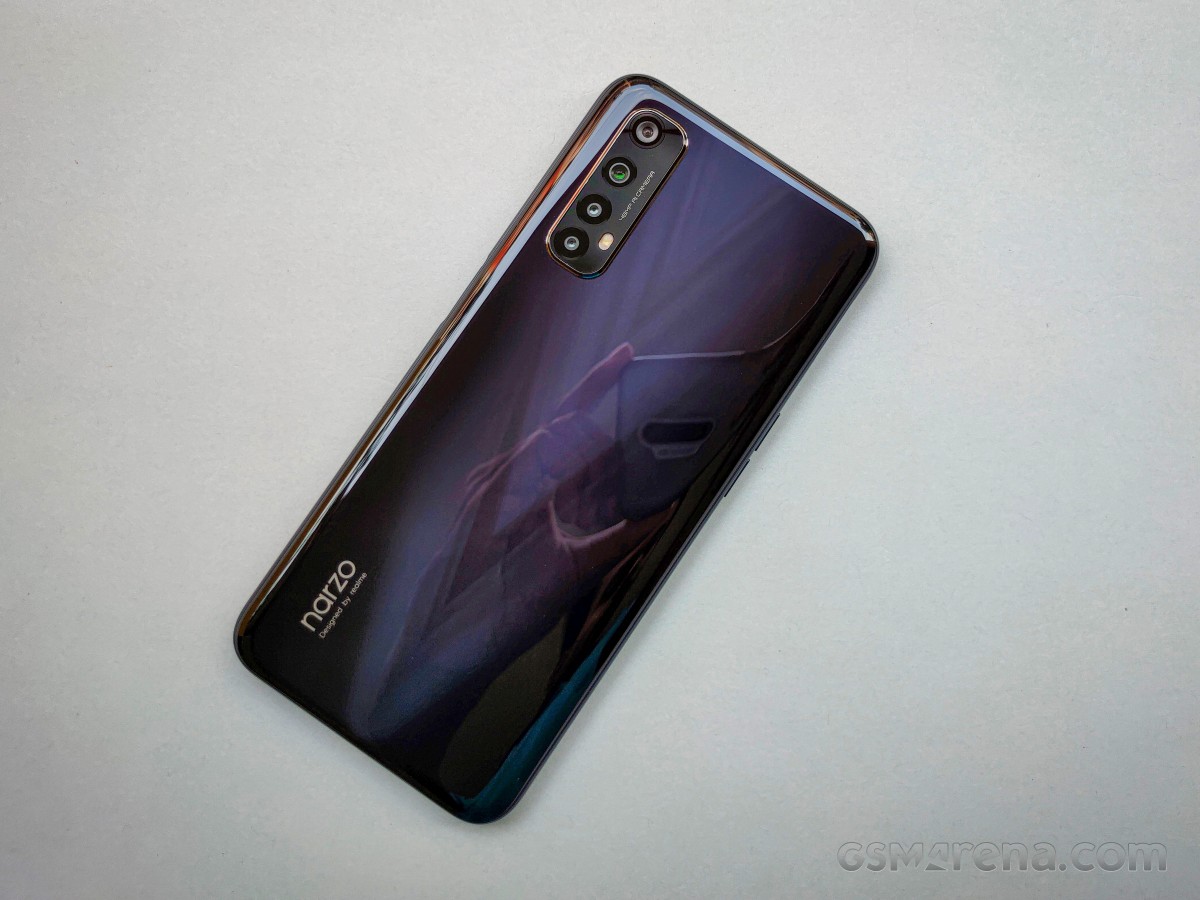 The Narzo 20 Pro goes from flat to around 40% in just 15 minutes, then 75% in just 30 minutes and a full charge takes around 45 minutes. That's mighty impressive, especially on a budget phone. Currently, the Narzo 20 Pro is one of the cheapest phones on sale in India with the 65W charging tech.
In terms of endurance, the Narzo 20 Pro got us through a day of rather intensive use on a single charge and potentially had more in it. With a more conservative usage pattern a day and a half should be achievable.
Performance
Realme decided to go with MediaTek chipsets for the vanilla Narzo 20 and the Narzo 20 Pro. The Helio G95 in the latter is a notable step up from the Helio G85 in the vanilla Narzo 20 and even more so the Snapdragon 665 in the Narzo 20A.
Yet we wouldn't say the difference is huge in most scenarios, especially when you consider that the Mali-G76 MC4 inside the Narzo 20 Pro has to push pixels to a FullHD+ panel, rather than the lower-res HD+ ones of the Narzo 20 and 20A.
But, before we get to that, let's look at how the CPU holds up in synthetic tests. The Narzo 20 Pro has 2 Cortex-A76 cores running at 2.05 GHz and six Cortex-A55 cores clocked at 2.0 GHz, meaning that its two big Cortex units are newer and more potent than those inside the vanilla Narzo 20. Clocks speeds are a bit higher all around, as well. Hence, the nice boost in both single-core and multi-core GeekBench runs.
GeekBench 5 (multi-core)
Higher is better
Realme 7 Pro
1811
Redmi Note 9S
1785
Xiaomi Redmi K30 (Poco X2)
1692
Realme 7
1681
Realme Narzo 20 Pro
1666
Redmi Note 8 Pro
1622
Realme Narzo 20A
1400
Realme Narzo 20
1328
Xiaomi Redmi 9 (Prime)
1325
Samsung Galaxy M21
1319
Realme 7i
1318
Redmi Note 9
1292
Realme C3
1262
Samsung Galaxy M31s
1261
Samsung Galaxy A21s
1100
GeekBench 5 (single-core)
Higher is better
Realme 7 Pro
576
Redmi Note 9S
570
Xiaomi Redmi K30 (Poco X2)
548
Realme 7
536
Realme Narzo 20 Pro
517
Redmi Note 8 Pro
493
Realme Narzo 20
385
Xiaomi Redmi 9 (Prime)
362
Redmi Note 9
361
Samsung Galaxy M31s
349
Realme C3
347
Samsung Galaxy M21
346
Realme Narzo 20A
314
Realme 7i
312
Samsung Galaxy A21s
184
Antutu offers a more comprehensive test and ranks the Narzo 20 Pro way above its vanilla and 20A siblings. It takes into account things like RAM (8GB on our unit) and storage speed. This is where the faster UFS 2.1 storage comes into play, as well. The Narzo 20 and 20A have eMMC 5.1.
AnTuTu 8
Higher is better
Realme 7
292828
Realme Narzo 20 Pro
291407
Redmi Note 8 Pro
279355
Realme 7 Pro
278414
Xiaomi Redmi K30 (Poco X2)
272229
Redmi Note 9S
254000
Xiaomi Redmi 9 (Prime)
201829
Redmi Note 9
200414
Realme Narzo 20
193912
Realme C3
192223
Samsung Galaxy M31s
187863
Samsung Galaxy M21
180711
Realme 7i
172933
Realme Narzo 20A
169543
Xiaomi Redmi Note 8T
167395
Samsung Galaxy A21s
107157
On to GPU then. In the off-screen tests, we can clearly see that the Mali-G76 MC4 inside the Narzo 20 Pro has more "oomph" than the Narzo 20 and especially the 20A.
GFX Manhattan ES 3.1 (offscreen 1080p)
Higher is better
Realme 7
34
Realme Narzo 20 Pro
34
Realme 7 Pro
30
Xiaomi Redmi K30 (Poco X2)
30
Redmi Note 9S
30
Redmi Note 8 Pro
29
Realme Narzo 20
16
Samsung Galaxy M21
16
Realme C3
14
Realme Narzo 20A
13
Realme 7i
13
Xiaomi Redmi Note 8T
13
Samsung Galaxy M31s
12
Samsung Galaxy A21s
9.4
However, running at native resolution, without any scaling sees the higher-res FullHD+ panel on the Narzo 20 Pro really hurt fps count. As such, the vanilla Narzo 20 manages to slightly outscore it.
GFX Manhattan ES 3.1 (onscreen)
Higher is better
Realme Narzo 20
32
Realme 7
28
Realme Narzo 20 Pro
28
Xiaomi Redmi K30 (Poco X2)
27
Realme C3
27
Realme Narzo 20A
26
Redmi Note 9S
26
Realme 7 Pro
25
Realme 7i
25
Redmi Note 8 Pro
24
Samsung Galaxy A21s
19
Samsung Galaxy M21
14
Samsung Galaxy M31s
14
Xiaomi Redmi Note 8T
11
That being said, though, modern Android games are incredibly adaptable and scale quite gracefully down even on lower-end devices. In practical terms, all three devices, and especially the Narzo 20 Pro, easily power through everyday productivity tasks and even some light gaming. The Android 10-based Realme UI on board is snappy and responsive. Overall providing nothing short of a smooth budget experience.
Camera
The Realme Narzo 20 Pro borrows its main camera setup from the Realme 7. This also happens to be nearly identical to the one on the vanilla Narzo 20, as well, with just an extra 2MP depth sensor added to the mix.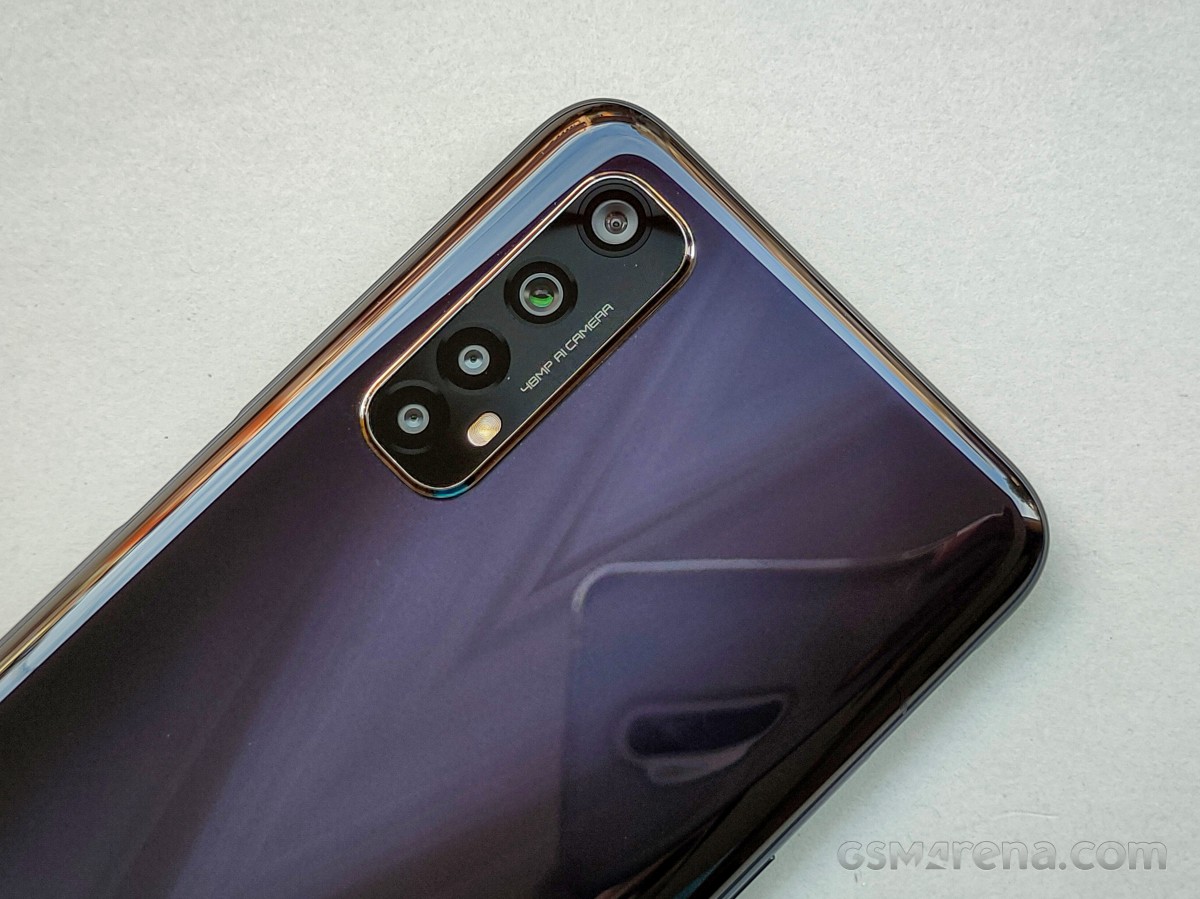 The main snapper has a 1/2"-type 48MP Quad-Bayer Sony IMX471 sensor with 0.8µm pixels and an f/1.8 lens in front. It has simple, but effective PDAF and not much else in terms of bells and whistles. Quad-Bayer units have proven to be rather effective at pulling-off decent digital zoom photos, which is good, in the absence of a dedicated telephoto on the Narzo 20 Pro.
The other noteworthy snapper you get has an 8MP 1/4.0" sensor with 1.12µm pixels behing f/2.3 ultrawide lens - good enough for the price point, but not spectacular. And then there are two 2MP, f/2.4 cameras - one is a dedicated macro, while the other is a depth sensor for portraits.
We grabbed a few quick test shots with the main 48MP shooter on the Narzo 20 Pro. We made sure to include ones with HDR on, as well as Realme's Chroma Boost toggle.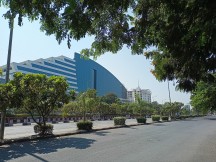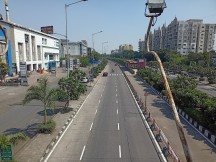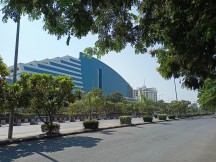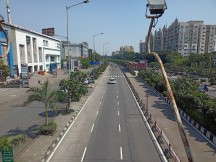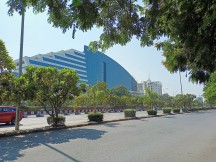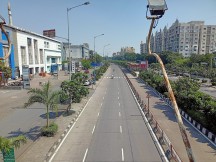 Realme Narzo 20 Pro main 12MP camera samples: Regular • Regular • HDR • HDR • Chroma boost • Chroma boost
By default, the main 48MP camera captures 12MP stills with a 4-to-1 pixel binning. If you want to, however, you can shoot at its full 48MP resolution. Here are a couple of scenes in that mode, as well as 48MP with Chroma Boost enabled.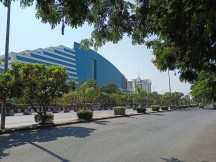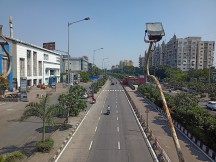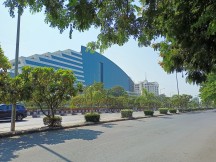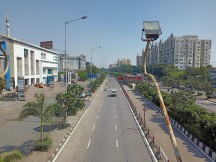 Realme Narzo 20 Pro main 48MP camera samples: Regular • Regular • Chroma boost • Chroma boost
On to the 8MP ultrawide then and the same couple of scenes. Again, accompanied by HDR and Chroma Boost samples.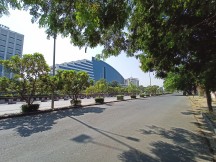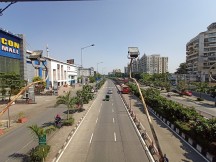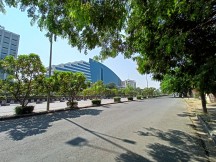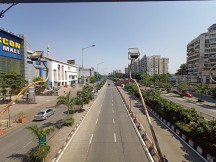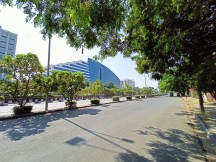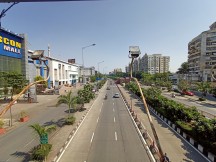 Realme Narzo 20 Pro ultrawide 8MP camera samples: Regular • Regular • HDR • HDR • Chroma boost • Chroma boost
The Realme Narzo 20 Pro's selfie camera has a 1/3.09" 16MP sensor with 1.0µm pixels and f/2.1 lens. A bit better, at least in terms of resolution than the one on the Narzo 20 and 20A.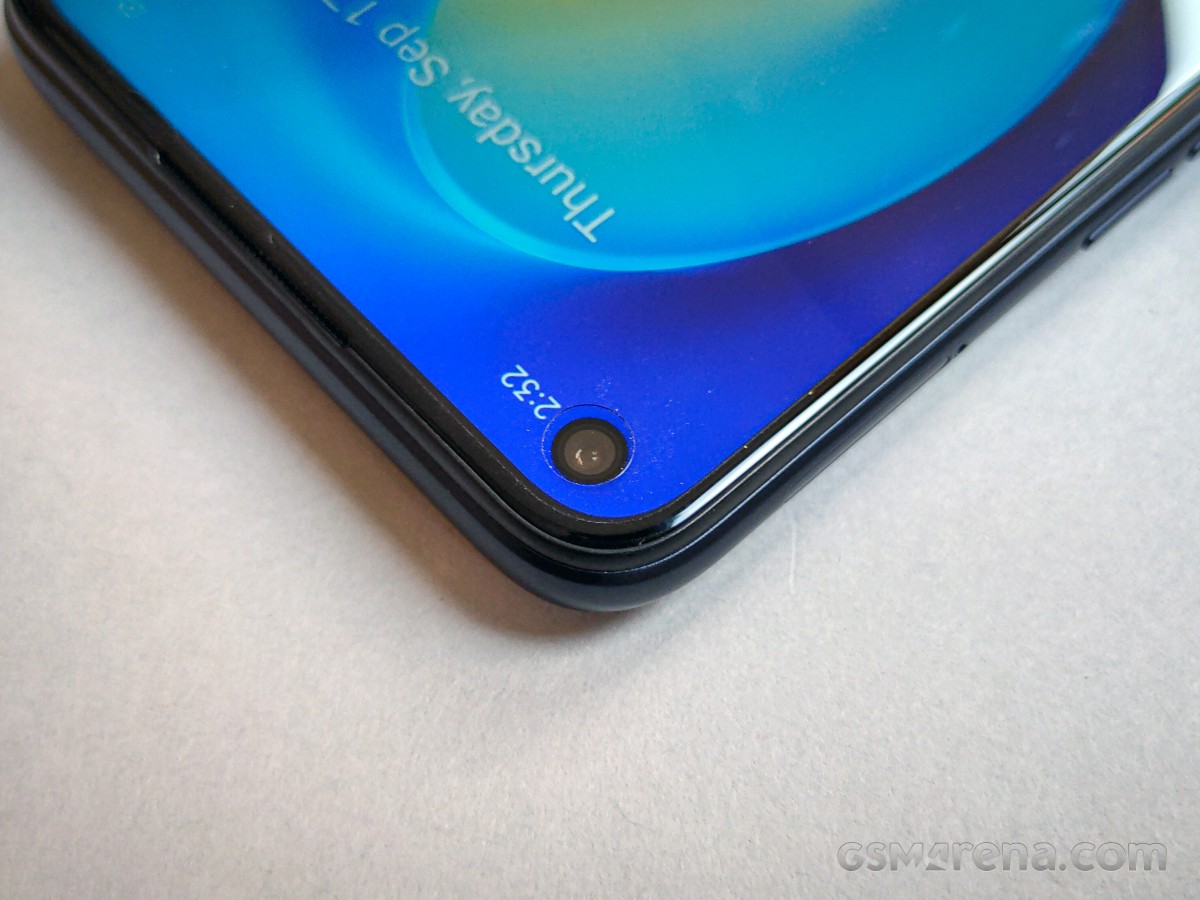 Though very similar to the selfie on the Realme 7, both in raw specs and overall position and design, the two phones differ in terms of shooting modes offered.
OS and UI
The Narzo 20 Pro runs realme UI 1.0 out of the box, just like the rest of the Narzo 20 family.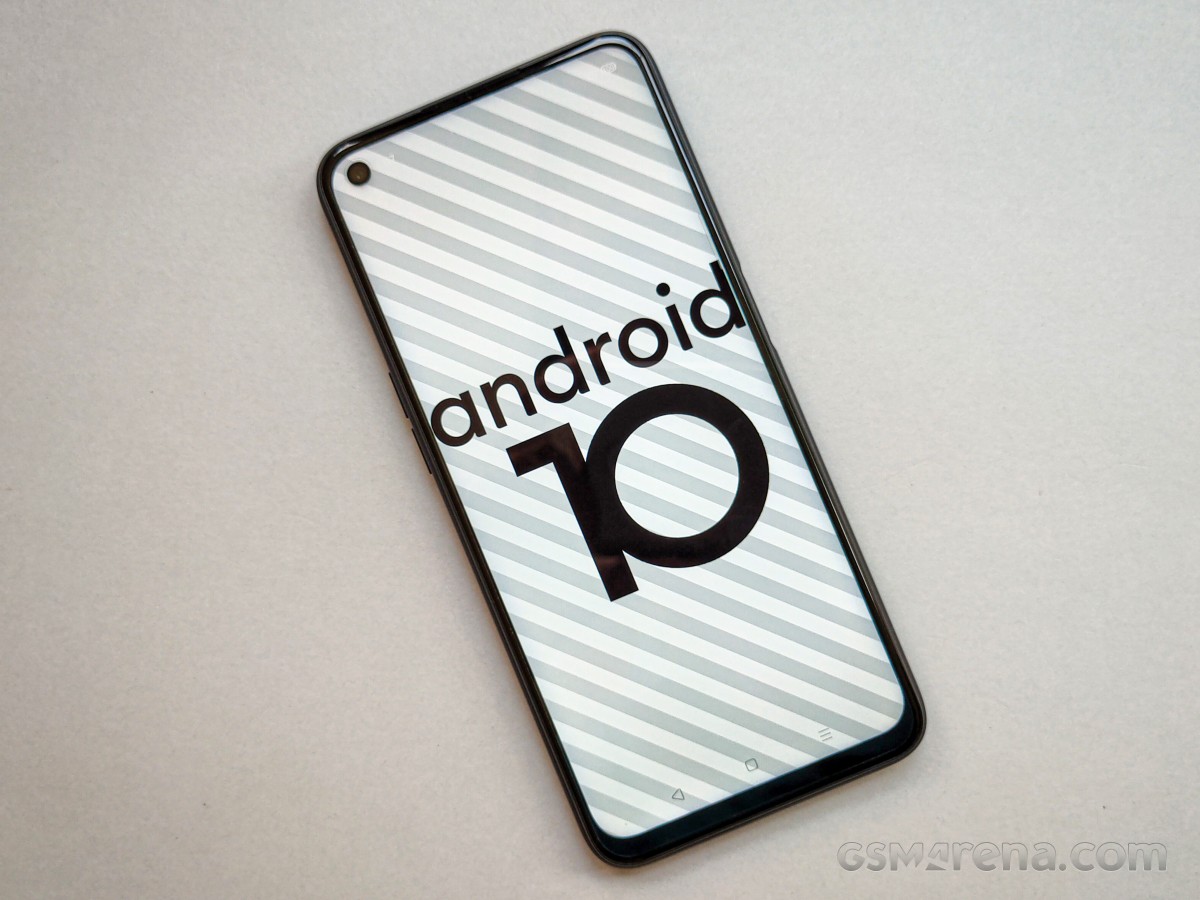 It is built on top of Android 10 and our unit was still rocking the slightly older August 5 security patches.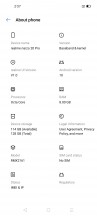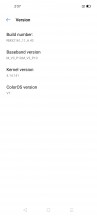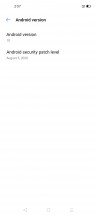 About the Narzo 20 Pro and realme UI
AOSP influences can be seen a throughout realme UI. This is not really a complaint, though, since the skin manages to remain quite clean, despite being one of the more options-packed ones around. The Narzo 20 Pro even ships with Google's AOSP Phone and Messages apps.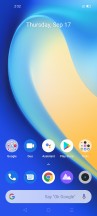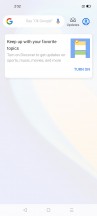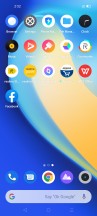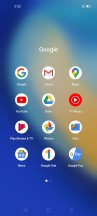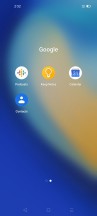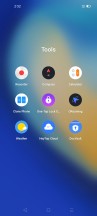 realme UI home screens and folders
The default icons are also very AOSP-like. Same goes for the notification shade and quick toggles area, as well as the recent apps interface.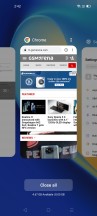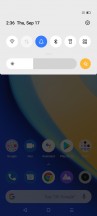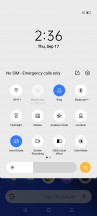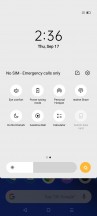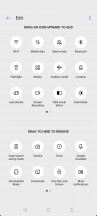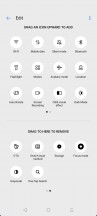 Recent apps • Notification shade and quick toggles
You get a conventional app drawer by default. Some of the noteworthy preloaded apps include Realme PaySa and Realme Link. There are a few other, as well.
The app drawer is far from your only choice, though. You can switch to a one-layer UI and there's even an extra simple mode that provides nifty versatility for older folks or remedial Android users through its use of fewer and bigger UI components. Navigation also comes with surprisingly in-depth customization layer, including an abundance of gestures.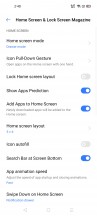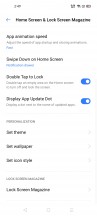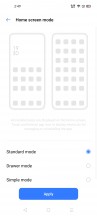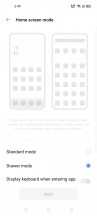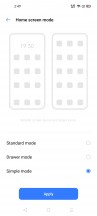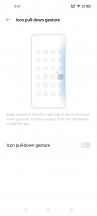 realme UI home screen, navigation and customization options
Game Space is a nifty portal that has all of the expected distraction-avoidance options well covered. This includes muting calls and notifications. There are also some performance and battery tuning options thrown in the mix, so you can try to either squeeze-out a few extra frames or longer playtime from the modest hardware of the Realme Narzo 20 Pro.
Last, but certainly not least, Realme is consistently working on new features, which users can typically start testing-out early through the realme Lab menu.
Final thoughts
The Realme Narzo 20 Pro is kind of "the odd one out" when it comes to the Narzo 20 line. It looks and feels quite a bit different than its siblings, punches notably higher in terms of performance, has a higher-resolution display with a trendy 90Hz refresh rate and equally-trendy fast charging support at a whopping 65W.
On the other hand, with an MSRP of INR 14,999 ($205/€170) for the 6/64GB model and INR 16,999 ($230/€195) for the 8/128GB one, we can see why Realme deemed it worthy for the Narzo branding.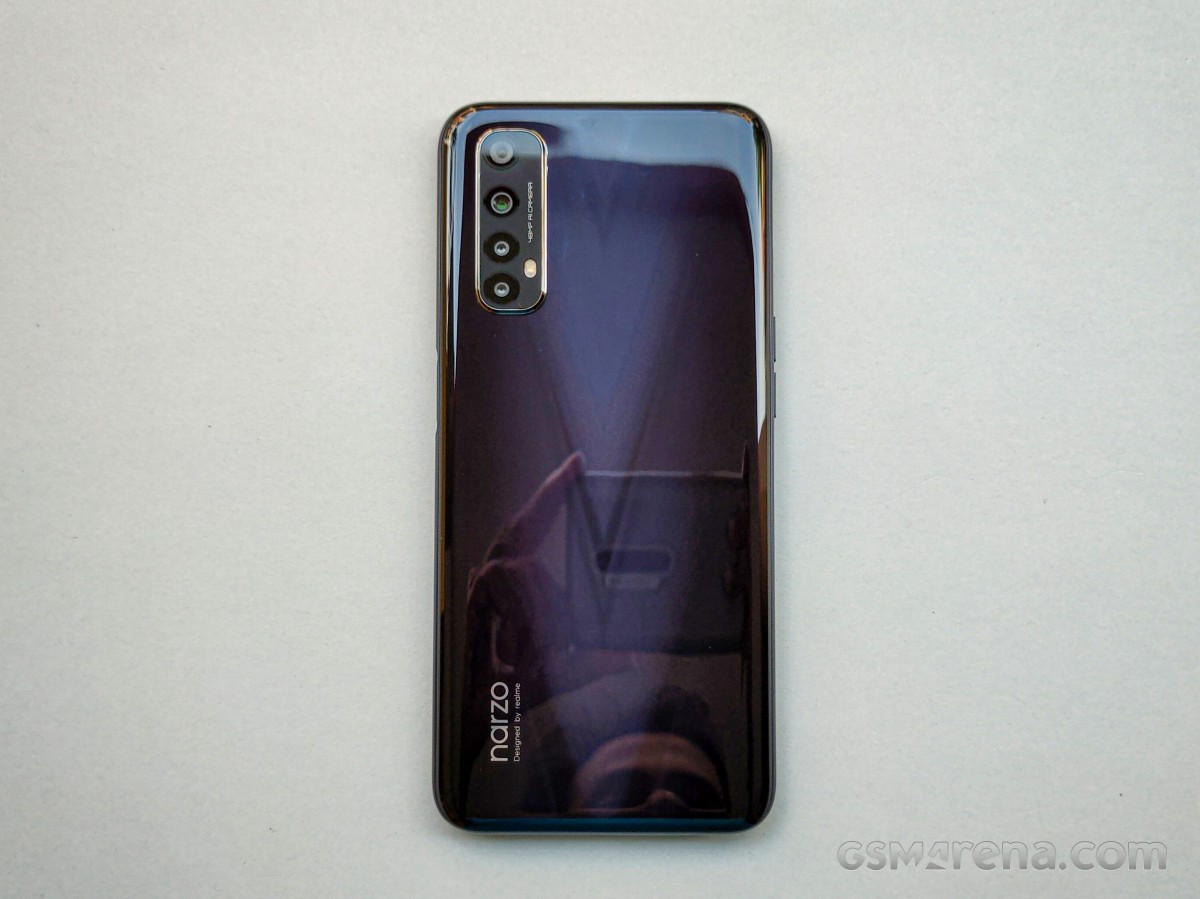 It seems to be very close to its sibling from the numbered series, namely the Realme 7, in both of its Asia and Global versions. Depending on local availability and the deal you find, the Narzo 20 Pro is arguably even better value offer than those two.
Related
Nilesh Pawar
18 Mar 2021
XTH
Pls friend do not buy this model camera quality very poor less than 16 MP
Flipkart or realme website
Popular articles
Popular devices
Electric Vehicles