Realme unveils 100-200W UltraDart charging, upcoming GT Neo3 first to use it at 150W
Peter, 28 February 2022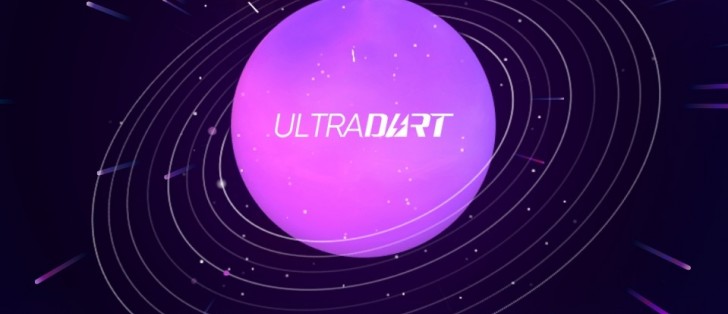 Realme announced the next evolution of its Dart charging system dubbed UltraDart. It is a new charging architecture that will enable speeds ranging from 100W to 200W. The company also revealed that it will soon launch the first smartphone to utilize the UltraDart Charging Architecture (UDCA), the Realme GT Neo3, which will be right in the middle of the range with 150W.
Existing phones using older incarnations of Dart charged at between 18W and 65W. The best of them can be fully charged in 35 minutes. UltraDart aims to go even faster, while adding more features to ensure battery safety and longevity.
The goal is to enable 0-50% charging in just 5 minutes. To get there, Realme is using multiple boost charge pumps to increase the current.

The Temperature Management Algorithm will ensure that the battery temp remains under 43°C (110°F) while charging, even if the user is simultaneously pushing the chipset with a demanding game or binging video for prolonged periods.
In the long term, the high quality lithium batteries will retain 80% of their capacity after over 1,000 complete charge cycles, thanks to the Ultra Battery Protection system.

Again, this technology will be available to mass consumers soon as the Realme GT Neo3 is close to entering mass production. The phone itself was not announced today, so stay tuned for more on UltraDart in the near future. And since GT Neo3's 150W is in the middle of the UDCA range, we expect to see a 200W flagship before long, as well as more affordable 100W models.
Related
I'm asking fully charging in 3 seconds if possible. What's wrong with it? What's dangerous? Dude my cpu draw more than that on 5ghz all core overclock and my house isn't on fire yet for a 2 years. Not to mention other electronics...
Doubt it's dangerous. They have testing and quality control. It has to be approved for a certificate to say it's safe before they can release the phone
Popular articles
Popular devices
Electric Vehicles